The Curious Case of Addison Russell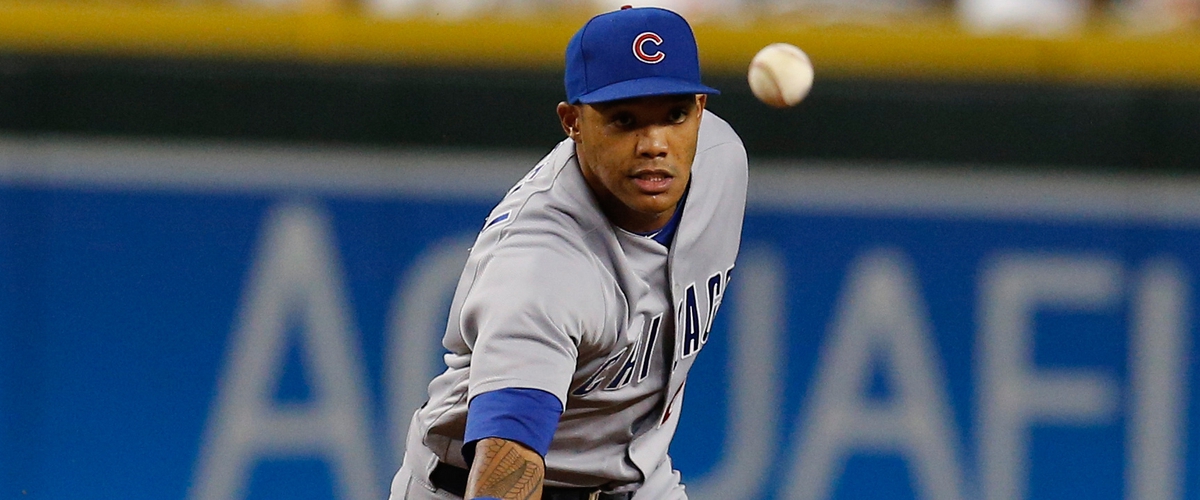 A situation no front office wants to deal with confronted the Chicago Cubs the past two seasons when allegations of Addison Russell abused his wife appeared. Fast forward to September of 2018 and the matter received fuel which leads to a fire. After an investigation, the league suspended Russell 40 games for violating the league's domestic violence policy.
While the league has chosen to suspend Russell, little facts have been made public. Very few facts have been known, as they should due to the sensitive nature of such cases. What we have not seen is a response from Russell, we have seen him accept the league's suspension, but this is not necessarily an admission of guilt, nor does this clear his name. Russell has continued to deny the allegations, and while the blog post by his ex-wife was enough the suspend Russell, it still doesn't answer the question of what actually occurred. This is not a post saying Russell didn't do it, but the fact of it is we don't know.
The future of Addison Russell could become all too clear when the November 30 deadline approaches when the Cubs will have to choose to tender Russell and offer. The Cubs front office is notoriously quiet about what leaves their office. However, the Cubs now must answer the question of what do they do with Addison Russell?
Again, Russell will miss the first 40 games of the season due to a domestic violence incident which occurred a few years back. If the Cubs deal away Russell and he returns to the All-Star talent he was looking like a mere two years ago the Cubs look like fools for selling low. However, who could blame the Cubs for cutting their losses, his game has fallen, his stock is dropping, and they certainly don't necessarily want to be seen as the team who keeps a player connected with domestic violence. They don't want to come across as condoning such behavior, and certainly, this is not what the Cubs stand for. However, if they do deal Russell away now where is his value, it certainly won't be near what his true value is. The potential is still there, but will potentially be enough to salvage his career in Chicago?
The Case to Keep Him
The case to keep him is purely on a potential standard. In 2016 we were given a glimpse of what he can be in that season Russell smacked 21 home runs and was voted to his first All-Star game. He even received a vote in the MVP race. Addison Russell looked like the next big thing at shortstop as was primed to be mentioned with the likes of Francisco Lindor and Carlos Correa. Two years have passed and it is, in fact, Javier Baez who is on this level. Baez's rise came to no surprise, but many expected Addison Russell to be right there with him giving the Cubs an All-Star infield. While 3/4 of the Cubs infield has played to this expectation Russell's stock has faded. Whether his issues have been mental with the domestic violence suit hanging over his head, or maybe he simply was exposed, Addison Russell has done little to build on his stellar 2016 campaign and is a large part of why the Cubs have not returned to the World Series since.
In terms of value, if this is all the Cubs will get, he's still a serviceable player, but if the Cubs are going to contend with the Red Sox, Yankees, and Astros they certainly need the Russell who is knocking on the door of All-Star status. He is a plus defender with a serviceable bat. Over the past two seasons, he has posted a WAR of 1.5 and 1.4 respectively. In terms of WAR, Russell grades out as a serviceable role player, and this is a drastic shift from which we have seen from him in his first two seasons. His power has dropped, and that was a lot of the luster on his offensive numbers, and frankly, he has not gotten on base at a consistent pace. So again, it would be potential and a cautious hope that he can get back to those 2016 numbers. However, his dropping numbers and a domestic violence suspension has his value low. However, there has to be a team out there that is willing to ponder his potential once again. Only at 24, the potential is what is working for him. Potential and an elite glove in the middle infield. While a team which is patient could certainly find value in his services, a team at the status of the Cubs may be running out.
The Case to Cut Ties
Between Russell and Aroldis Chapman the Cubs from a PR standpoint are looking weak in their stance on domestic violence. This is not the actual case, but in our "sensitive" society this is a factor. Certainly one could understand why both of these players have been employed by the Cubs. Not to mention the Cubs are not a team which is overly concerned with what the headlines think of them. If it were simply a PR matter the Cubs likely wait it out, add a band-aid, but it's not.
In 2016, Russell looked to become one of the better hitters at the shortstop position smacking 21 home runs, but his major knock there was little support from there. He wasn't much of a doubles hitter, nor was there an abundance of singles either, at least not what you would expect from an All-Star. Fast forward the next two seasons and you see what Russell is like with no power. Certainly, the Cubs could get past the power drop if he became a more patient hitter if he hit for a better average, but this is not the case. At his best his OBP was .321, this continued to be the trend, last season his OBP was a similar .317. He doesn't hit for average, nor does he walk all that much. If Russell continued to hit for power maybe this becomes a different story, but his arsenal simply wanes away without power at this point.
Not to be overly critical, but if you take away the power from Kris Bryant which we saw this season Kris Bryant still was a "solid-starter" in value. Again, if the Cubs were not in a contention window Russell would not be a major issue, but his declining numbers and the headlines to boot signal an end to his time, if not, his leash is very, very short. I'm not saying the Addison Russell is a lost cause, but the Cubs have to be looking for a plan B if these numbers are indicative of the going trend. Addison Russell is only 24 years old, but for a title contender, these numbers certainly must get better.
But One More Thing
There is one last option, and this certainly would be the best for all parties. Unless the Cubs are blown away or get similar value for Russell they are unlikely to simply unload him. Russell could be a nice piece to add to sweeten the pot for a star player, but the reality of the Cubs dealing him away are simply slim. They are not going to give him away, and this is why this option simply could work. The last option is a wait and see. They don't commit to him but still, add around him. In part, this puts the pressure on him, but it ensures if they move on they are covered. They can bridge the gap for the 40 games, but they cannot do so if they do not find an option. The Cubs simply are not in a position to commit to Addison Russell, but they may not want to give up on him either. So what does this mean?
The Cubs front office is skilled and are calling around. The free agent market is slim on the market are serviceable past their prime Brian Dozier, Ian Kinsler, Josh Harrison, and Daniel Murphy, then the Coor Kid DJ LeMahieu. Other names include Jed Lowrie and Asdrubal Cabrera. Dozier is on the decline and his defense is a liability. There was a sharp drop in his offense, while he may not be washed up, the tank is draining. Dozier is 31 and not getting younger, Dozier makes no sense for the same reasons Daniel Murphy no longer makes sense. Both players no longer in the same offensive pedigree they once saw and would benefit from the luxury of playing in the AL. Age is the theme of the free agent market, while Ian Kinsler's defense has not fallen off a cliff, his offense certainly is declining. While Kinsler would not be a defensive liability he makes little sense. Kinsler doesn't make sense because the Cubs have Ben Zobrist a player whose value exceeds that of what Kinsler brings. As you move through the free agent field none of them make sense which means the Cubs likely seek a trade. One place they could look is to the Seattle Mariners to swing a trade for Jean Segura.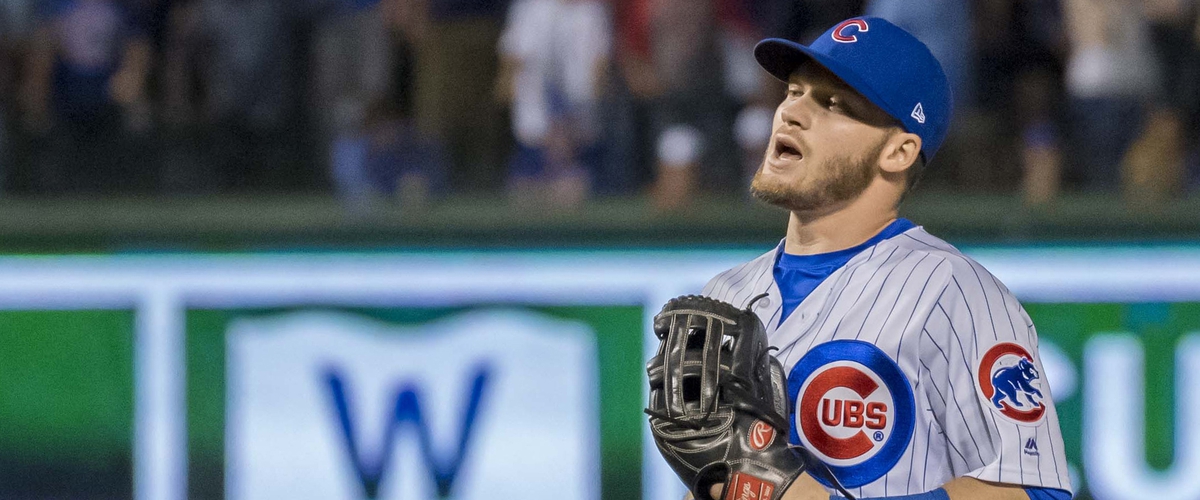 In-House Options
Even if the Cubs cut ties with Russell or need to patch the way until he returns they are not short on options in-house. While mostly an outfielder Ian Happ could be a potential option to fill in. In fact, this gap could be the way the Cubs get his bat in the line up full time. Happ in the Majors has only seen 263 innings at second base, but if it becomes more of a full-time role we should expect to see improvement defensively. Happ would be an offensive upgrade but would be a defensive downgrade. Ian Happ is the reason why the Cubs do not have to settle for anyone, and Ian Happ represents a pretty nice worst case. Ian Happ with the option of Ben Zobrist could be the reason why the Cubs may seek to move on from Russell. Ian Happ certainly not a leadoff hitter, but without a question a promising bat. While these options do not present a starter the Cubs also have "Mr. Exit Velocity" David Bote, and Tommy LaStella to play the position, it's pretty clear the Cubs are in no rush to add someone. The bigger question is what to do with Russell.
Closing
The market may show the Cubs do not have an upgrade from what their current roster provides. The Cubs certainly have what it takes to move on from Russell. If the right opportunity comes the Cubs likely do not hesitate to move on from Addison Russell, and while there is plenty of potential the Cubs contention window may hinder on their handling of this situation. If the Cubs keep him it doesn't mean that Russell is innocent. Maybe the right offer does not come along. Maybe there is not a suitable replacement. Maybe the Cubs seek to boost his value which is currently in the gutters. Maybe internally the Cubs see a young man who has rehabilitated himself and is looking for a second chance. On the same side of the coin, the Cubs keeping Russell does not mean they condone his behavior or alleged behavior. The Cubs decision on Russell will tell us very little of what occurred. Domestic violence is a serious matter which needs to be seen with the utmost level of seriousness. These are all things the Chicago Cubs are all too aware of.
---