Why Ronald Torreyes is a Sneaky, Good Move for the Cubs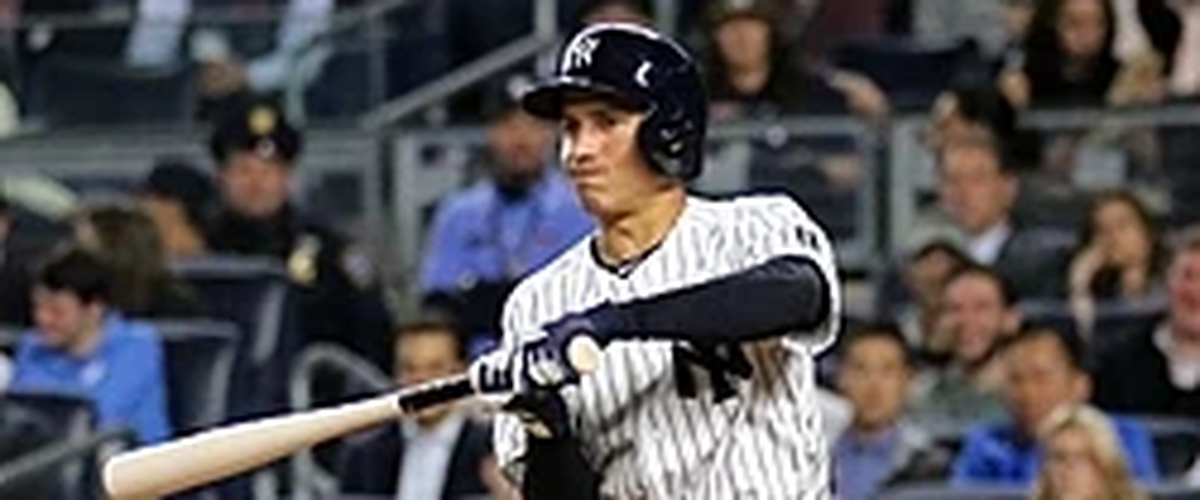 As the news popped yesterday the Chicago Cubs traded for Ronald Torreyes a handful of dyslexic Cubs fans rejoiced, but not that guy. Ronald Torreyes on surface value looks like a ho-hum kind of pick up, but he could become a crucial part of the Cubs success in the next season. Torreyes by no stretch of the imagination is going to be the next big thing or an All-Star, but what he is is a solid ball player with tremendous versatility. With a crucial Addison Russell decision looming Ronald Torreyes allows the Cubs to make their decision on their terms. Likewise, he's the type of player that Joe Maddon can maximize. While Torreyes is not going to be a superstar for the Cubs or likely at any time in his career, Ronald Torreyes will provide the Cubs value to the Cubs which will not appear in the stats column.
Saving the Cubs Money
If you scan the free agent market for players who could play a similar role that Torreyes is going to play you're probably seeing a player who is going to command a multi-year, multi-million dollar contract. While I am not necessarily comparing the players, and concede player A is much better than player B. In fact, player A last season made $5.1m, whereas player b only netted $500k. Player B will be receiving a raise, but player A will be getting a deal which should net him around $10-$13mil a year.
Again for this equation, we have to admit, player A is better than player B, but its a matter of margin and where they differ. In terms of offensive value, player A is significantly better than player B.
Player A 2018 Batting Value: 2.4
Player B 2018 Batting Value: -2.7
Player A has consistently been better at the plate but has benefited by a statistical flux in his 2017 numbers, aside from a flux in 2017 the offensive value between the two players has been roughly the same gap as above. However, there is far more to the game of baseball than one's offensive value, and the Chicago Cubs are not one to shy away from ensuring defensive value is placed at a premium. Additionally, they have prided themselves on being one of the best baserunning teams in the game as well.
Player A Base Running Value: -2.7
Player B Base Running Value: 0.5
Certainly not a large gap, but in terms of what each player will make in the coming year the Cubs would be paying a much higher price for a player who by most value metrics similar. However, what likely stands out to the Cubs was the defensive metrics between the two players.
Player A Career Fielding Value: -8.1
Player B Career Fielding Value: 4.7
While the other value metrics I compared the gap between the two were similar through most years, when it comes to fielding player B is a far better talent. Last season at second base and shortstop where player B would be seeing the bulk of his work he posted 2 DRS at 2B and 0 DRS at SS. By no stretch of the imagination a defensive wizard, but he's a serviceable player. Player A posed a plus 1 at 2B, but a -5 at shortstop. However, its when we get into the players UZR's where we can begin to see a much larger spread in the talent. Player A's career UZR is -2.2 and UZR/150 is -5.2 at second base, his UZR at SS is -11.0 and UZR/150 is -6.9. Player B on the other hand UZR is 1.2, UZR/150 3.4 at second, similarly 1.6 UZR and 5.5 UZR/150 at SS.
Player A has a career 7.8 WAR over a seven-year career and will be entering his age 30 season, whereas player B has a 1.7 career WAR over a 3-year career and is entering his age 26 season. Player A is averaging a 1.3 WAR per season, but again is helped by an above average 2017 campaign, player B is averaging a .5 WAR per season. Neither player on paper appears more than a valuable role player. However, Player A is Marwin Gonzalez who is likely to get a solid contract this season. Gonzalez' value is not that much higher than player B who is still under a manageable deal while even after arbitration will be below $1.5 million. While one can certainly make a strong argument that Gonzalez is the better player, and I am not doubting this, but the Cubs are nearing the luxury tax threshold, and while Gonzalez may be better, their value is still similar. When it comes down to finances Torreyes makes far more sense in this situation and is the more cost valuable player.
Versatility
Adding a one-dimensional player has never been the Cubs front offices M.O. they love adding players who are versatile, and Torreyes fits that model, he adds to the arsenal of Joe Maddon as another player who can play the infield and the outfield. While Torreyes primarily plays the infield he is capable of playing everywhere. He can play all four infield and three outfield spots as at least an average level of defense. With the Cubs uncertain about the futures of both Addison Russell and top bench player Tommy LaStella now sent to Los Angeles, Torreyes slides into Joe Maddon's bench as a guy he can safely play in most spots around the field. Torreyes offers more versatility at a lower cost than LaStella as well. The Cubs had a few good moments with LaStella off the bench, but to keep a guy for a few pinch hits doesn't make much sense when you can't put them in the field. LaStella and Torreyes hold nearly the same offensive value, but Torreyes offers a load more value in terms of versatility and defensive value. Torreyes while not a plus defender can hold his own in the field. LaStella has been a borderline liability in the field. Cubs fans can look at the choice to add Torreyes and discard LaStella as foolish, but frankly, it's the fans who claim this who are the fools. The Cubs front office has been doing this for a while and has upgraded their bench. Simply to elaborate more,
LaStella's Positions: 2B, 3B
Torreyes' Positions: 2B, SS, 3B, LF, CF, RF
LaStella's Career WAR: 2.0
Torreyes's Career WAR: 1.7
LaStella's DRS 2B: -7
Torreyes' DRS 2B: 1
Slight Peace
Whether or not the Cubs chose to tender a contract to Addison Russell is now fully in the hands of the Cubs. They have someone who can offer a platoon option while he is out, or they have a guy who can likely pair with Ben Zobrist, Ian Happ, and possibly David Bote to man second base. While it would be ideal for the Cubs to add someone else to the mix the Cubs bench and depth got significantly deeper and it cost them nothing in the grand scheme. Certainly, the Cubs would like to add another piece to their infield, but if the Cubs were to enter into the season with the infield that is in place they certainly are in better shape to survive until the trade deadline. No one is penciling in Torreyes as a starter, but he can be a reliable depth piece and spot starter the Cubs can count on.
What's Next
The Cubs now have to tender an offer to Torreyes, but it will be at a significantly lower cost than a player on the free agent market would garner. The Cubs have a major decision on the future of Addison Russell looming, and this certainly does not clear the waters on the Cubs hand here. However, it does allow the Cubs to have a serviceable piece in whatever they choose. Torreyes becomes an upgrade over Tommy LaStella, and while Torreyes isn't going to win the MVP any time soon, but he is the kind of low key move which often gets lost in the grand scheme of a pennant chase. The Cubs still have plenty to do but they have already improved their team, and this should be only the first domino to fall.
---