BRITTANY FORCE RACES TO SEMIFINALS IN ENGLISHTOWN
ENGLISHTOWN, NJ--- Brittany Force and the Monster Energy Top Fuel dragster raced to their second consecutive semifinal at the NHRA SummerNationals. Last year Force advanced to the final round but today she was defeated by technical alliance teammate Steve Torrence in a tire smoking semifinal run.
Brittany left first but Torrence pulled beside her as the their Top Fuel dragsters powered down the track. They both lost traction as about the same spot on the track and both of the drivers were able to wrestle control of their racecars with Torrence getting to the finish line less than a car length ahead of Force. Torrence's winning time of 4.327 seconds just edged out Force's 4.427 second run.
"It definitely feels good to be going rounds. It was a tough weekend for us. We struggled a little bit in qualifying. As a driver, I was really struggling on the Tree. I just couldn't seem to find it so it felt good on that third round to finally have a decent Tree. We didn't get the win, but it feels good to leave on that note and overcome the struggle I was having this weekend. We go straight into Bristol, which is one of my favorite tracks on our circuit. I would love to get a win there, so hopefully we can get it done there."
In the opening round Force dispatched Luigi Novelli then in the second round she beat points leader Doug Kalitta. This was the fourth time Force advanced to at least the semifinals this season and the fourth year pro held form in the No. 4 points position.
MELLO YELLO POINT STANDINGS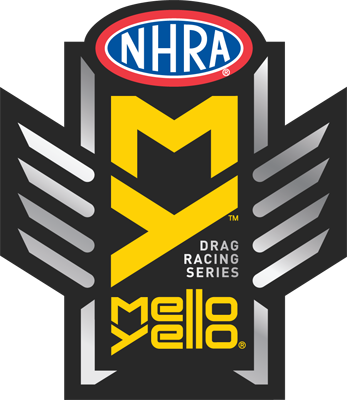 FUNNY CAR – 1. Ron Capps, 758; 2. Jack Beckman, 731; 3. Courtney Force, Traxxas Chevrolet Camaro SS, 687; 4. Tim Wilkerson, 660; 5. Del Worsham, 639; 6. Matt Hagan, 615; 7. Robert Hight, 2016 Auto Club Chevrolet Camaro SS, 586; 8. John Force, 2016 PEAK/Advance Auto Parts Chevrolet Camaro SS, 581; 9. Tommy Johnson Jr, 558; 10. Alexis DeJoria, 516
TOP FUEL – 1. Doug Kalitta, 847; 2. Antron Brown, 798; 3. Steve Torrence, 782; 4. Brittany Force, Monster Energy dragster, 693; 5. Tony Schumacher, 577; 6. JR Todd, 528; 7. Clay Millican, 507; 8. Richie Crampton, 483; 9. Shawn Langdon, 478; 10. Leah Pritchett, 377
PRO STOCK – 1. Jason Line, 1133; 2. Greg Anderson, 1065; 3. Bo Butner, 719; 4. Allen Johnson, 614; 5. Drew Skillman, 550; 6. Chris McGaha, 491; 7. Vincent Nobile, 480; 8. Jeg Coughlin Jr, 419; 9. Alex Laughlin, 413; 10. Erica Enders Stevens, 406
PRO STOCK MOTORCYCLE - 1. Eddie Krawiec, 436; 2. Jerry Savoie, 310; 3. Angelle Sampey, 297; 4. Andrew Hines, 290; 5. Chip Ellis, 269; 6. Hector Arana, 239; 7. LE Tonglet, 196; 8. Karen Stoffer, 150; 9. Scotty Pollacheck, 149; 10. Steve Johnson, 147
NEXT EVENTS:

---