Coming To A Track Near You - NASCAR In Talks With Automakers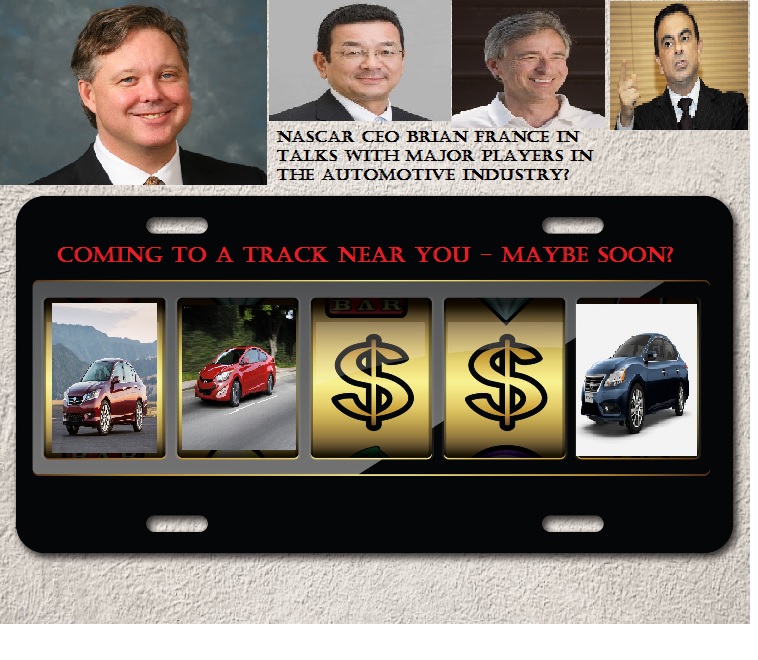 New automakers could join NASCAR soon - FOX News
There could soon be some new names in NASCAR, and not behind the wheel.
NASCAR CEO Brian France said he's been talking to several automakers about joining the stock car racing circuit.
"There is some interest by a couple of different manufacturers, and we would be open to that in the right conditions," France recently revealed to SiriusXM NASCAR Radio.
"A lot of the car companies are understandably looking at the terrific job that Toyota has done by partnering with NASCAR and the success and all the things that come along with that," France said.
Dodge pulled out of NASCAR after winning the 2012 Sprint Cup championship, leaving only Chevrolet, Ford and Toyota fielding cars and trucks in NASCAR's top three series today. France did not hit at what brands he's had discussions with.
NASCAR was an all-American endeavor for several decades until Toyota entered its truck series in 2004, before moving up to the top Cup Series in 2007. However, a wide array of foreign automakers, including MG, Jaguar and Citroen, fielded cars in NASCAR-sanctioned events, mostly on road circuits, in the 1950s and 1960s.
There are currently no restrictions on cars from import brands, but having a strong American presence, like Toyota's, is a given to make it worthwhile from a marketing perspective. Along with a return of one or more of now-Fiat Chrysler Automobiles' brands, Honda, Nissan, and Hyundai rank among the top candidates for a future spot on the grid.
"They've [Toyota] been an incredible success story for a car manufacturer looking to come into a sport that's very difficult to come in, compete and win every weekend. But there's interest and this is obviously the biggest opportunity in auto racing in North America and we would probably say the world, so it's always on some attention span one way or the other," France said.
---