Patrick's Purse Strings Lighter After $20,000 Fine From Auto Club Incident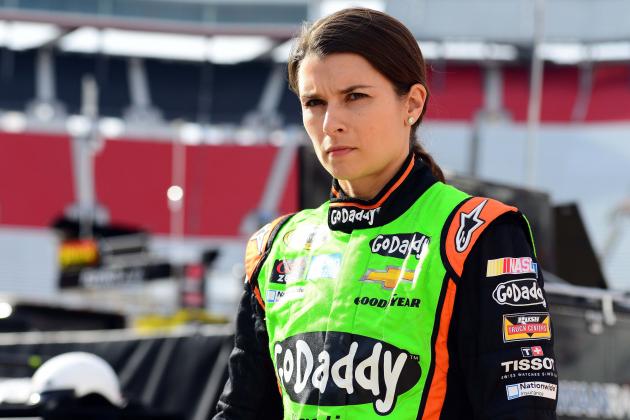 Danica Patrick was fined $20,000 for an on track incident between her 10 car and the 5 car of Kasey Khane at Autoclub Speedway Photo: Bleacher Report
NASCAR officials fined Danica Patrick $20,000 on Thursday for her actions after a crash during last Sunday's Sprint Cup Series race at Auto Club Speedway.
Competition officials ruled that Patrick violated safety rules when she walked toward the racing surface to gesture at Kasey Kahne's passing car. The guidelines are detailed in the on-track incident procedure section (10.4.2.1) of the 2016 NASCAR Rule Book. Patrick has also been placed on probation for the next four events.
Watch here:
Kahne's Hendrick Motorsports No. 5 Chevrolet made contact with Patrick's Stewart-Haas Racing No. 10 Chevrolet in the 120th lap of Sunday's Auto Club 400, turning Patrick's car sharply into the outside retaining wall on the frontstretch.
Patrick emerged from the car and walked toward the waiting ambulance for the mandatory ride to the infield care center, but although she stayed below the uppermost white stripe delineating the racing surface from the track apron her path deviated and included an agitated gesture in Kahne's direction.
Guidelines for properly exiting a race car have been stated in the drivers' and crew chiefs' meeting before every NASCAR race. The rules were formalized in August 2014 after a sprint-car accident at a New York dirt track involving Tony Stewart that fatally injured young racer Kevin Ward Jr., who approached Stewart's passing car on foot.
The fine is the same amount issued to Trevor Bayne last June for his actions at Dover International Speedway. After his involvement in a crash at the Monster Mile, Bayne did not wait for safety officials to tend to him, and there were no extenuating circumstances (such as fire) that prompted a more hasty exit.
---