FRR Withdraws Appeal Of Cole Pearn Suspension - Was NASCAR Kept In The Dark?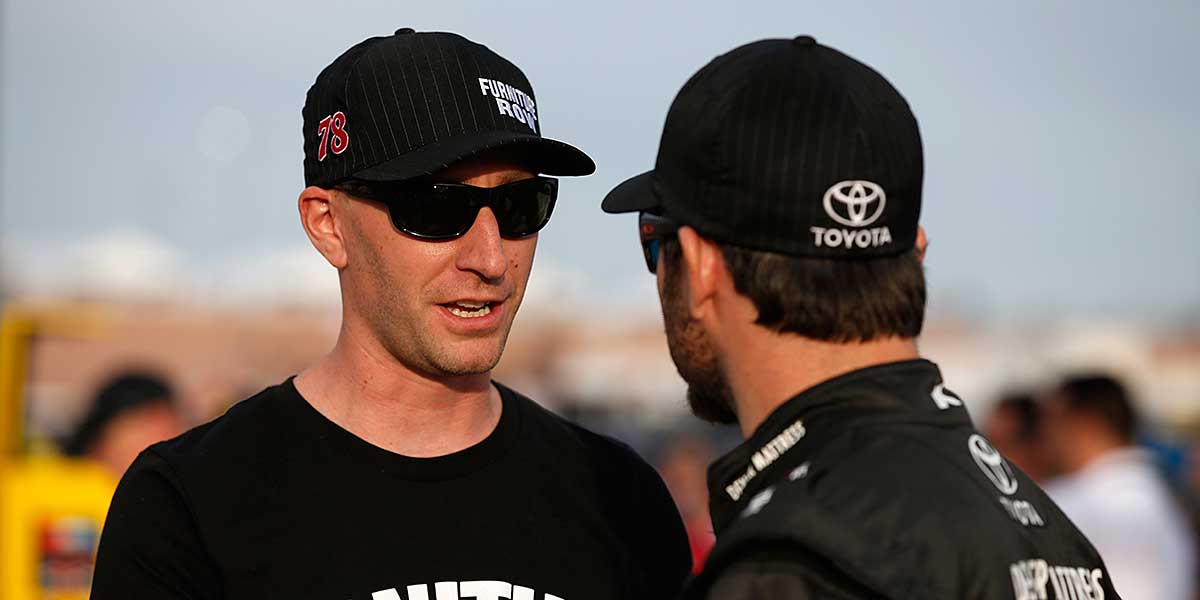 WHAT HAPPENED

Last week at Las Vegas, Cole Pearn, crew chief of Martin Truex Jr, sat atop the pit box while the 78 car was on the track - because he was appealing his penatly from infractions at Atlanta Motor Speedway (roof flap issues). Now that Phoenix is here, he is not appealing the penalty and will serve his one race suspension. Was this planned?

THE INFRACTION

Pearn was suspended for one points race and fined $50,000 for a roof-flap violation discovered Feb. 28 during pre-race inspection at Atlanta Motor Speedway.

Truex was penalized with the loss of 15 championship driver points and the team was penalized 15 championship owner points.
KICKING UP DUST

The team initially notified NASCAR officials of its intention to appeal the P3 penalty, thus allowing Pearn to take part in last week's test and race weekend at Las Vegas Motor Speedway.
"In our case, this situation is kind of an odd one," Truex said. "It's not like we were trying to pull something over on somebody. This was a case where something happened that we don't really understand. I'll let the team go through the appeal process, but at the end of the day, we raced Atlanta without any issues. We had obviously a fast car and a very competitive day on the race track and I'm just looking forward to continuing that here today. So, I'll let the team figure out that side of things and I'll go out and do my job this weekend."
THE POLL - WHAT'S YOUR OPINION?
Feel free to leave your thoughts in the comment section. What are your thoughts about crew chiefs being allowed to stay atop the box while they are appealing their penalties? Should they choose who replaces them? Weigh in, and don't forget to share!

---