Jeff Gordon: From Dashboard To Whiteboard - He's Race Hub Ready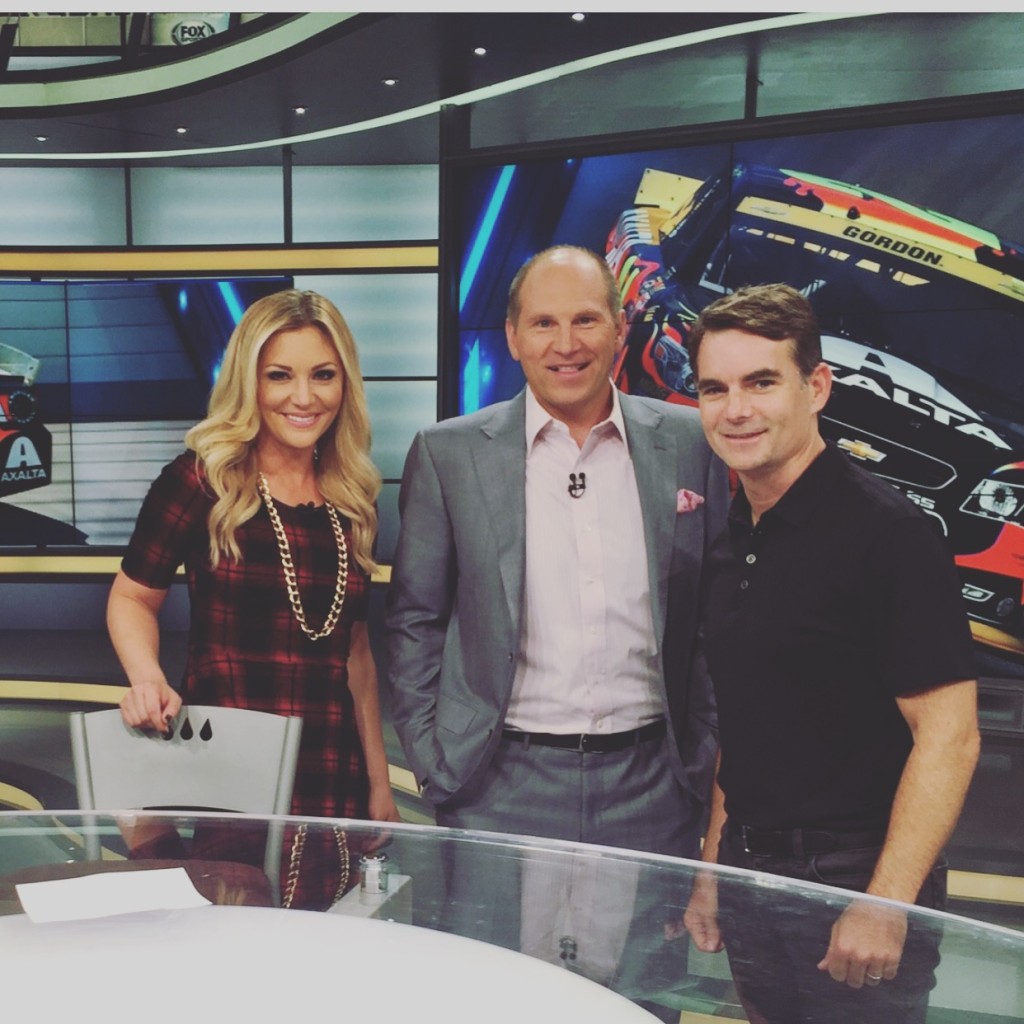 Danielle Trotta (L), Adam Alexander and Jeff Gordon will kick off NASCAR Race Hub's new season on Monday, Jan 18th at 5pm EST on FS1. Credit: thepodiumfinish.net
After four NASCAR Sprint Cup Series championships, 93 race victories and a record 797 consecutive starts, Gordon this year joins the FOX team, where he'll be in the television broadcast booth for NASCAR races with Mike Joy and Darrell Waltrip. NASCAR Race Hub, which returns to FS1 on Jan. 18 at its new time of 5 p.m. ET.
According to a FoxSports.com article the change from driver to television is a big one for Gordon, but one he embraces.
"Typically, this time of year, I would be in meetings with the team, talking about race cars, testing, upcoming races, new processes that maybe we were going to be going through," said Gordon. "Let's say, for instance, the new digital dash. I'd be getting acquainted with that.
"Right now, what I'm more focused on is, what are the story lines? What kind of conversations are going to take place? What expectations are out there on the track?"

In order to get more in tune with that, it's paying more attention to what's happening on social media, listening to SIRIUS radio -- just really trying to gather as much of that information as possible from the fan and the media's perspective, more so than from within the team. Because I feel like the advantage I have this year is bringing something pretty fresh from the racetrack to the viewers and the broadcast."
Gordon said that so far, that transition from the race track to the broadcast booth has gone well, but he expects challenges ahead.
Here is a look back at Jeff Gordon's legacy, as narrated by the King of Motorsports, Richard Petty
---