The Chase Returns to The Magic Mile - Fun Facts About "New Hampsha"
Did you know that when fans return to the Magic Mile on September 25th, it will be the second race in the Chase For The Sprint Cup, and that fans will be served close to 12,000 hot dogs, 17,500 beers, and chow down on food from one of 66 food stands on the property? They'll also be camping on one of 5,000 campsites in 13 different areas of the track, RV's will fill many of the special RV lots on track property, which could stretch over 31 miles if you put them all side by side.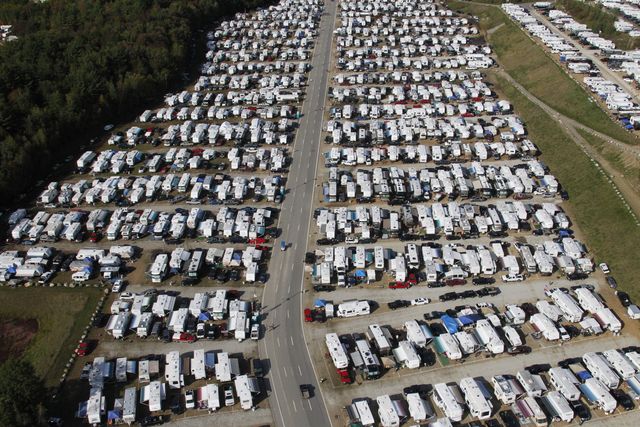 When it's time to find your seats, several ushers in yellow uniforms will help you figure out what direction you need to go to find one of 88,000 seats in 3 grandstands. Have one too many beahs? (That's New England speak for suds) - Don't worry, NHMS has 25 restrooms in case you really, really need to go.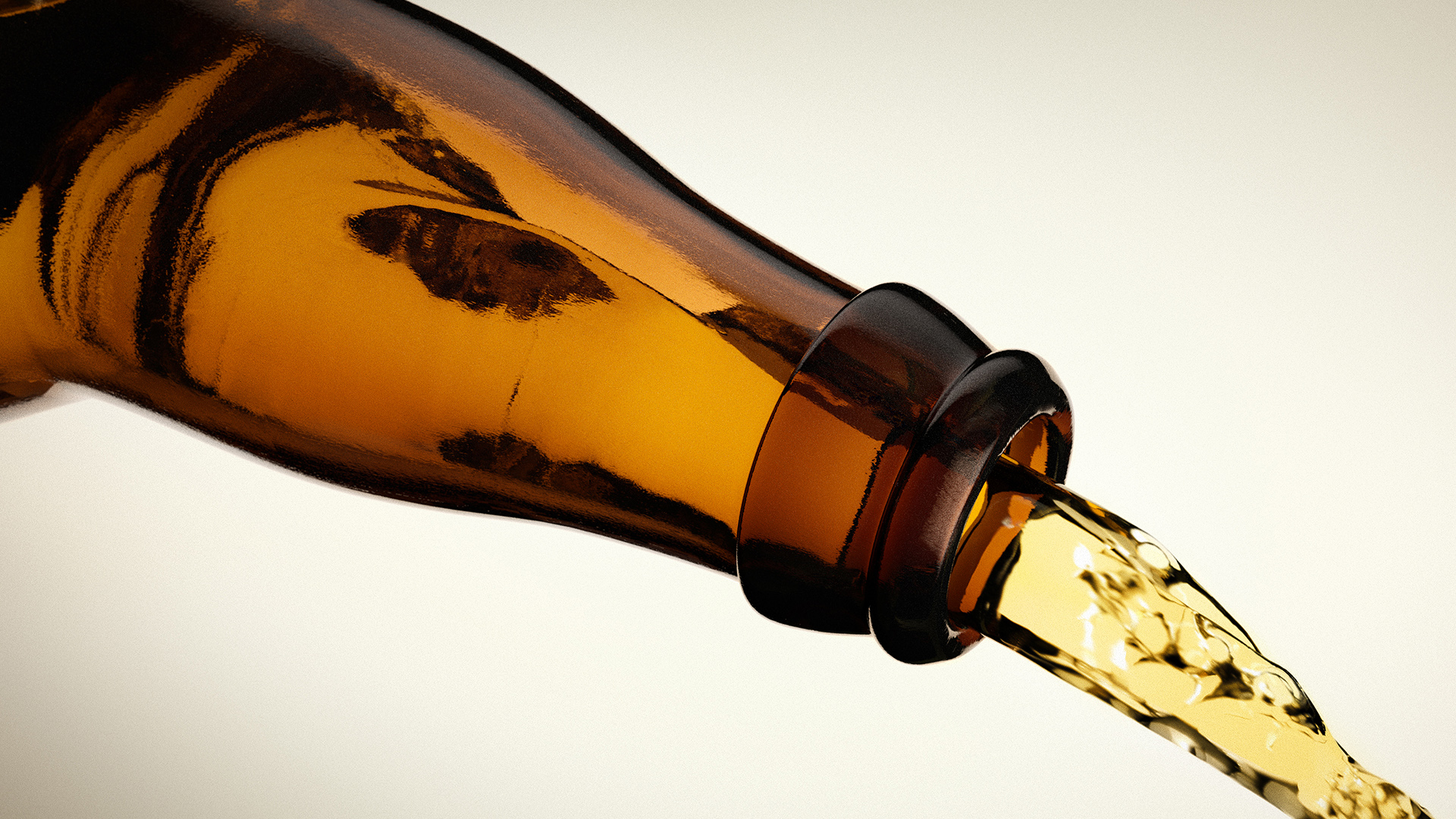 Are you into the technical side of things? Want to know about the teams and how they setup the cars? The crew rides in on Thursday on a hauler that costs around 200,000 to operate, contains 2 cars and several parts and pieces to fix up almost any issue (like hitting the wall at speeds up to 195 miles per hour). They will prepare 8 complete sets of Goodyear Tires, use 60 gallons of fuel and 14 crew members will be behind the wall ready to spring into action (not too soon, unless they want a penalty).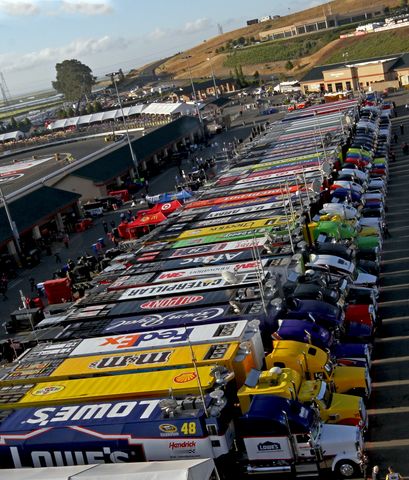 So who pays for all this? Well, there are 25 race teams with 147 on car sponsors, 67 of those major sponsors like Lowes, Home Depot, Dollar General, McDonald's, Budwiser, Outback Steakhouse, Farmers, Fedex, Geico, M&M's, Xalta, Nationwide Insurance, just to name a few. And just to be safe, NHMS works with several law enforcement agencies to keep fans protected while they are on property. They work with local and state police, NH Department of Transportation, Air National Guard and Speedway Safety Services. Local EMT's are on sight as well, just incase they need to deliver any babies - hey, it's happened!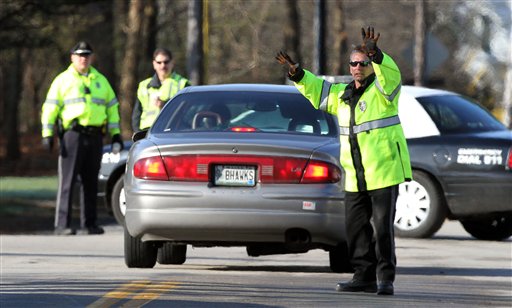 And there's plenty of action outside the track, with bars, restaurants, clubs, theme parks, lakes, and more that are responsible for pumping over 200 million dollars into the local economy during race week. There's hiking, fishing, skiing, and lots of other activities to keep the average fan busy during race week. Fans flock from 20 different states and even Canada, eh?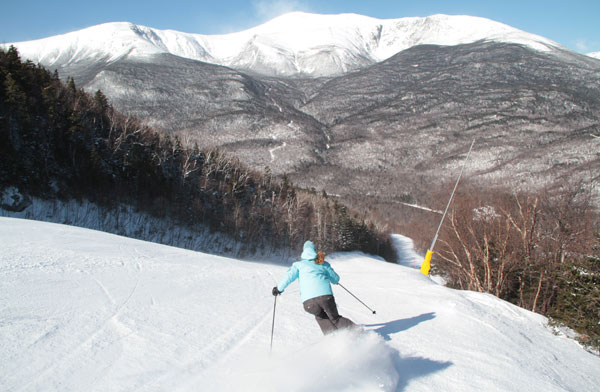 Want some souvenirs to remember the experience? Fanatics has just opened a huge storefront smack dab in the middle of the S5 lot, which is where all the vendors hang out, including AAA, US Army, NH Lottery, and the Sprint Fan stage used to be there, but they moved it to another part of the track. All the big drivers hock their wares in the Fanatics store, so make sure you stop by and pick up a tshirt for your friend, a hat for your dad, and a keychain for that annoying co-worker that says "Hey, can you get me something too?" Ya, sure.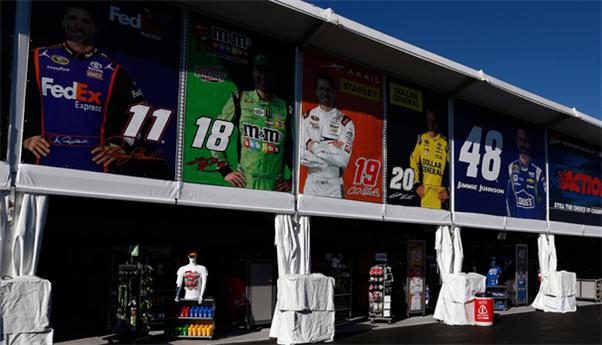 Perks? You bet. There's garage tours, VIP hospitality, pit road access, and pre-race entertainment to knock your socks off. This year the band Cheap Trick is on stage for the pre-race concert before the New England 300 race. Talk about 80,000 fans signing "I want you to want me" all at the same time.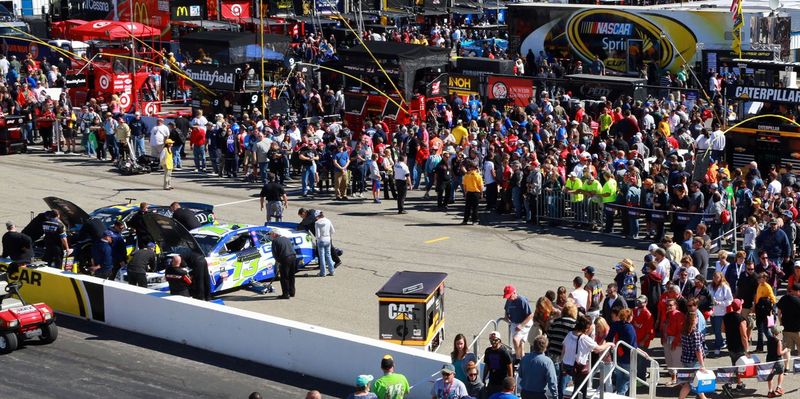 Are you ready to check out all of the action? Smell the rubber, hear the engines roaring out of turn 4 and feel your body shake as the cars go by at 195mph? Just visit www.nhms.com to get your tickets for the race. But hurry. Seats fill up fast, especially for the chase races.
---