He Shall Overcome - Martin Truex Jr Secures Spot In Next Round
It took 369 starts for Martin Truex Jr to pick up his 3rd career win, but an important one none the less. He worked his way back from adversity, not only in his personal life but his professional one as well, picking up the 1st win of the chase and entering his name in the top 12 moving on to the next round by virtue of a win at the Teenage Mutant Ninja Turtles 400 at Chicagoland Speedway on Sunday.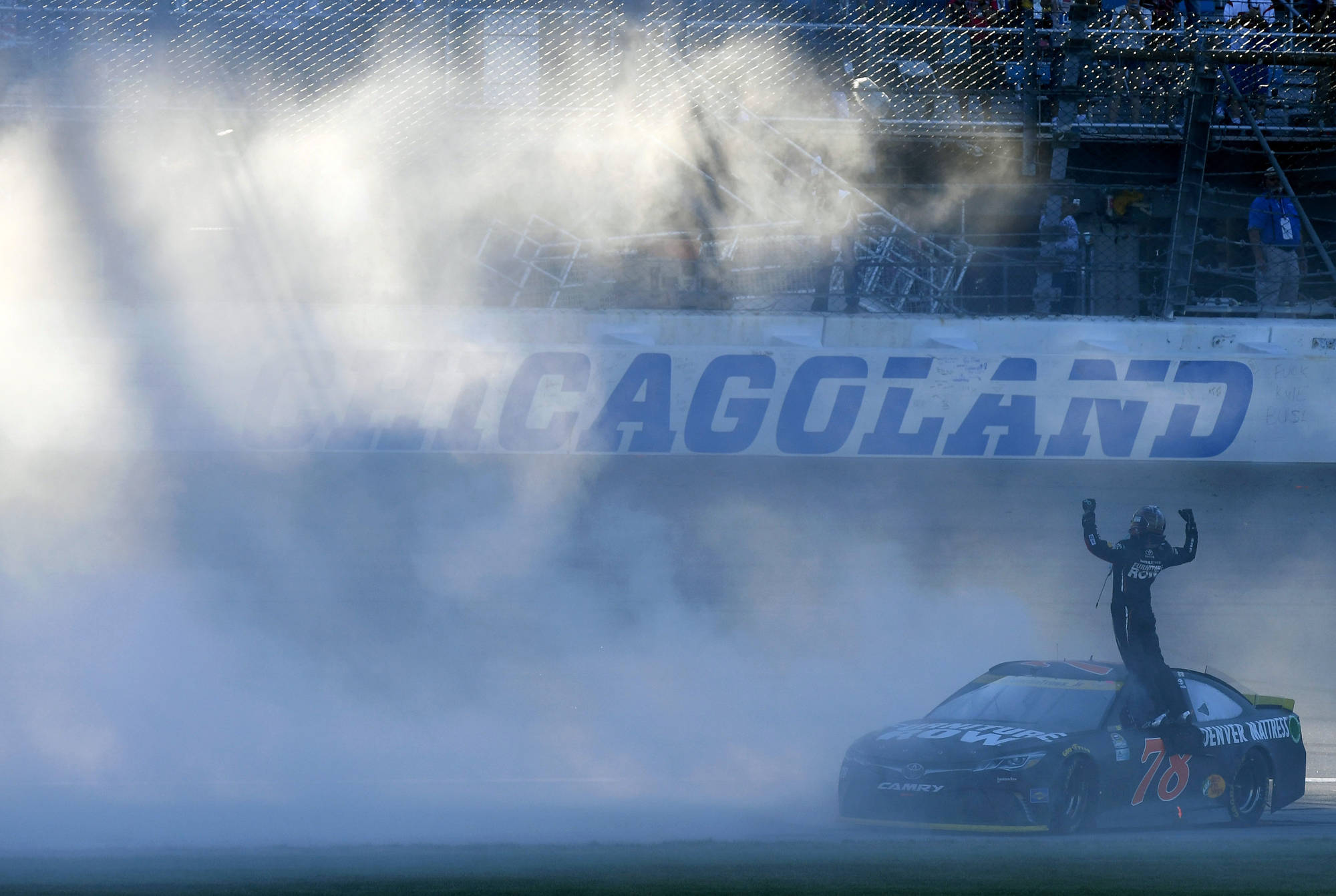 Mike DiNovo-USA TODAY Sports
Truex said that he kept putting his head down and staying focused after coming back from an early tire issue at lap 75 when he felt his tire going down, and put his faith in crew chief Cole Pearn to get him back onto the track. The 78 car took the lead after restarting 4th and lead 32 of the 267 laps. Not understanding why Kevin Harvick, who was a lap down after failing to beat leader Jimmie Johnson to the end of pit road, had basically sideswiped him causing his left rear to get the tire rub that sent him to pit road earlier than normal.
"He just hit me in the left rear, as we we're going straight, for no reason. Typically it's really easy not to run into someone's left rear on a straightaway. All I can do is assume he did it on purpose, and wait for him to tell me otherwise"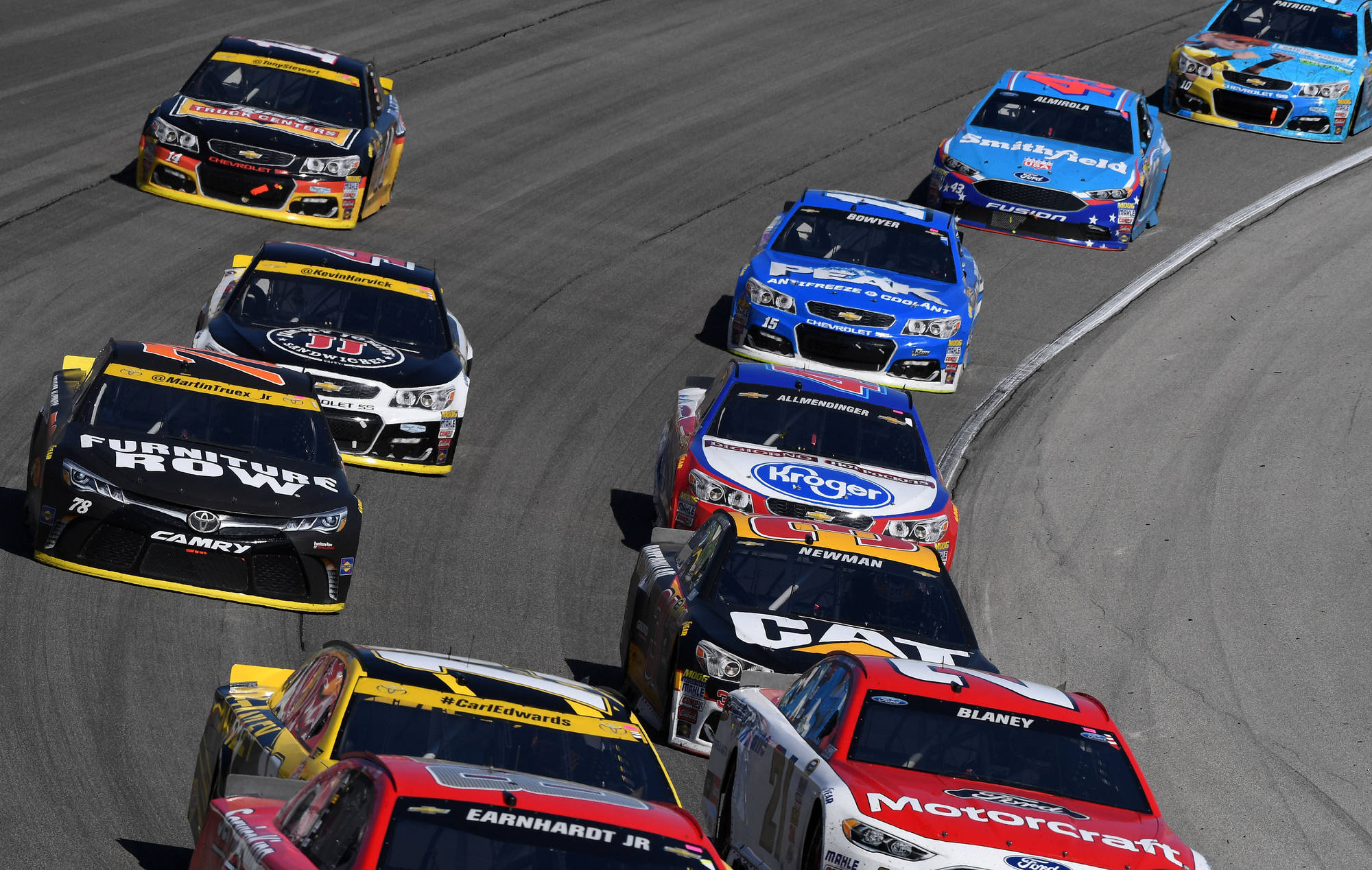 Mike DiNovo-USA TODAY Sports
Jimmie Johnson, who was leading a record 118 laps until a bad pit stop where he was nabbed for speeding off pit road, ended up finishing 12th and now sits -7 points above the cut line going into next weeks race at New Hampshire Motor Speedway.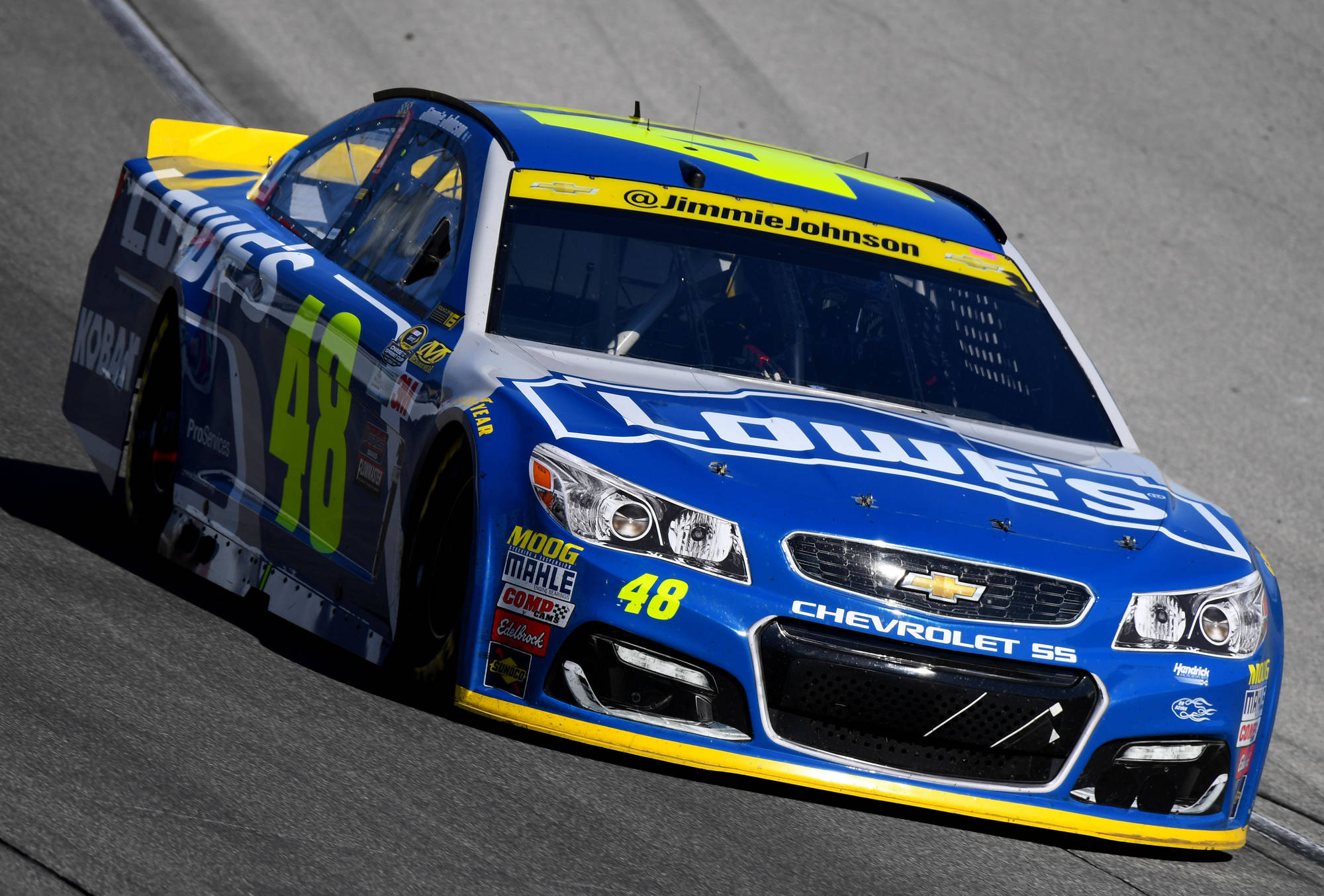 Mike DiNovo-USA TODAY Sports
Joey Logano came from sixth to second in the two-lap overtime, trailing Truex at the stripe by .776 seconds. Chase Elliott won a drag race for third against fellow Sunoco Rookie of the Year candidate Blaney, with Brad Keselowski crossing the finish line in fifth.
"On one hand, the bad luck was going to bite us, and on the other, we had a lot of time to battle back," Truex said of the flat tire. "We're lucky it happened early, and we were able to have an awesome race car all day."
But for a lightning-fast pit stop that got Truex off pit road ahead of Elliott on the final stop, the outcome might have been markedly different. Elliott had held a one-second lead with four of 267 scheduled laps left before McDowell's tire problem slowed the field and put the race in the hands of the pit crews.
While Truex restarted in overtime on the outside of the second row with a clear lane to the front, Elliott took the green in fifth, boxed in at the bottom of the track.
"That's just part of it," Elliott of the late caution that perhaps deprived the driver of the No. 24 Hendrick Motorsports Chevrolet of his first victory. "You've got to expect it and be able to embrace it and move forward. I feel like we did a good job controlling the things that we could control today.
Elliott can console himself with the knowledge that other Chase drivers had far more serious issues.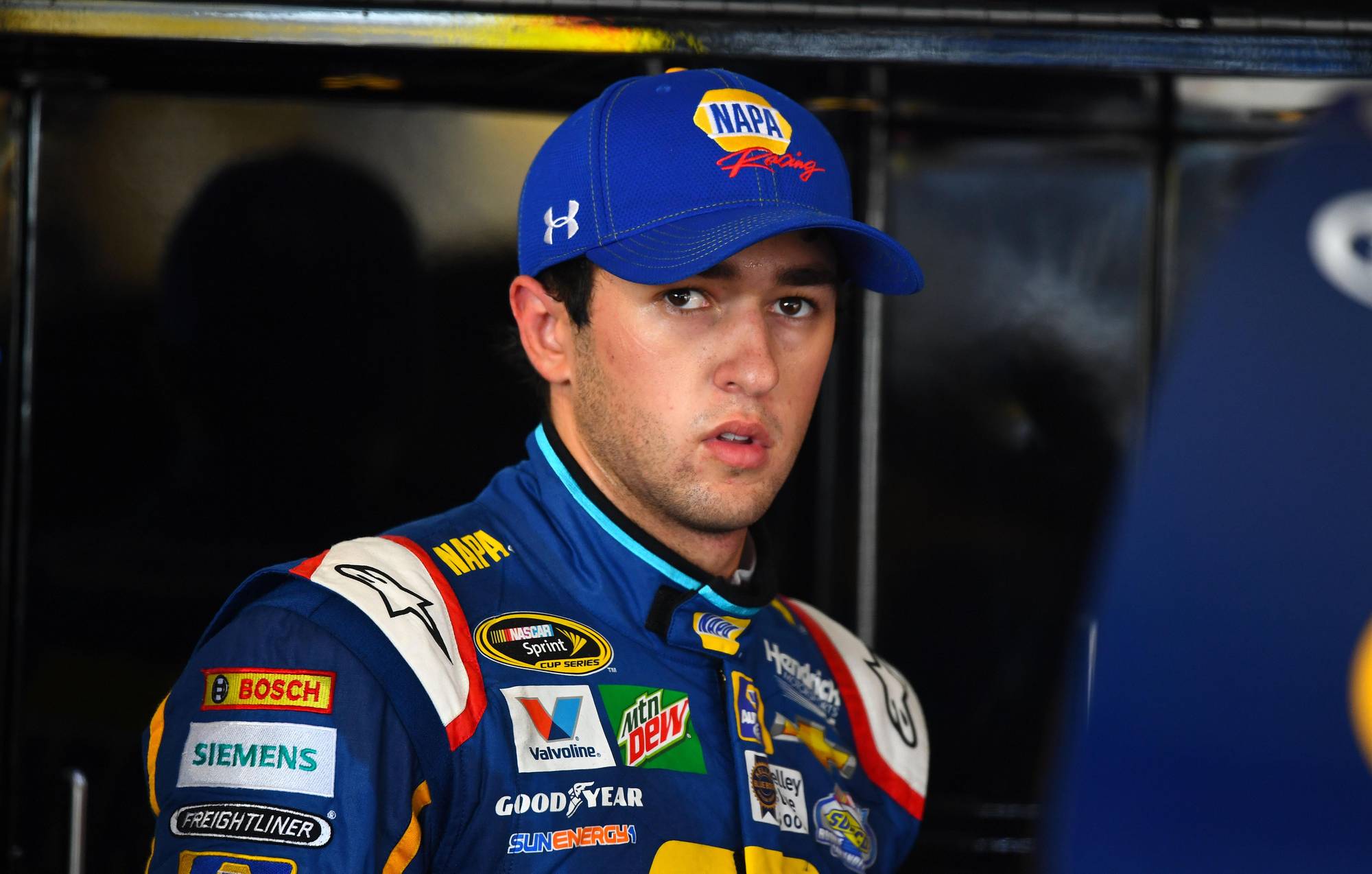 Mike DiNovo-USA TODAY Sports
Kyle Larson was forced to pit road on Lap 260 with a tire deflating, finished 18th and is 15th in the Chase standings.

Harvick, Buescher and Larson aside, Chase drivers held serve, taking 13 of the top 16 finishing positions. The only exceptions were Blaney, seventh-place Kasey Kahne and 10th-place Alex Bowman, who in relief of sidelined Dale Earnhardt Jr. scored the first top 10 with the No. 88 Chevrolet since Earnhardt ran second at Pocono in early June.
Note: Both Truex's winning car and Johnson's 12th-place car failed the laser inspection station post-race. Since both failed by a slight margin, NASCAR officials said the infraction to the No. 78 Camry didn't rise to the level of an encumbered victory. Consequently, Truex's advancement to the Round of 12 stands. If penalties to either team are warranted, they will be announced later this week.
---