They Called Him Pancho - Marvin Panch Dead At 89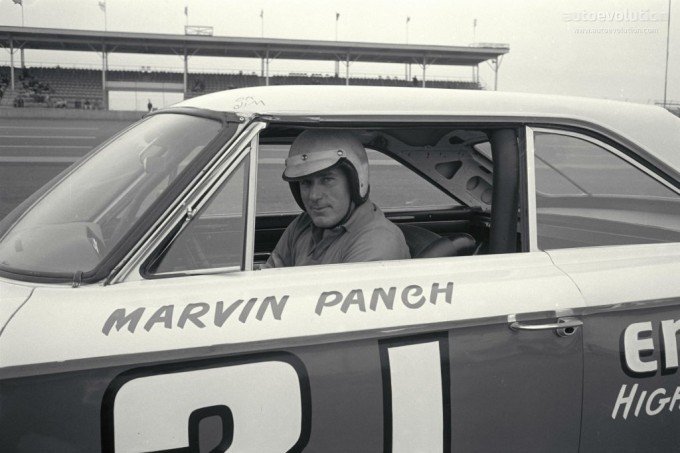 NASCAR Statement:

"For more than 60 years, Marvin Panch was a familiar and friendly face around NASCAR and Daytona Beach. He was one of the true pioneers of the sport, winning races across several NASCAR divisions, including the 1961 Daytona 500. As one of NASCAR's 50 Greatest Drivers, he represented the sport with class both on and off the track. Marvin will be missed dearly, especially as we approach Speedweeks at Daytona International Speedway, where he was a fixture."
Bio: About "Pancho"

Marvin Panch started in the racing world as a car owner in California. In 1949, when his driver didn't show up, Marvin ended up racing his own car to a third place finish. He continued to race his own cars and had his first big win that same year on July 4th at the Balboa Stadium, a ¼ mile dirt track in San Diego. Panch continued racing the next six years in California winning several races and a championship.
In 1953, Marvin traveled to the east coast to race the Darlington race finishing 28th. Based on his performance, Lee Petty invited him back to Darlington in 1954 to race a Petty car. Marvin finished 3rd in the race capturing the attention of a Pennsylvania Oldsmobile dealer named Tom Horbison who asked Panch to remain on the east coast and drive for him during the 1955 race season. During the season, Marvin ran extremely well, out qualifying and out running the Ford factory cars. As a result, Panch was offered a Ford ride in 1956 by Pete DePaolo.
Panch won his first Grand National (now Winston Cup) race on July 20, 1956 at Montgomery, Alabama. Marvin won the pole and dominated the 100-mile event.
Panch began the 1957 season by winning the first two races of the year. He posted a third victory in April. After Ford pulled out of racing in mid-1957, Panch drove the remainder of the year for Holman-Moody winning an additional three races and finishing second in the points championship. Despite the six wins and 22 top-five finishes in his 42 starts that year, Panch's career took a major step backward following the departure of the Ford factory team. In the next three seasons, he only competed in a total of 24 races.
"We just didn't have the money to run our own team, and I was just never able to get back into a good car until Smokey called," says Panch. "Those were some hard times."
1961 Daytona 500 Winner

Smokey Yunick offered Panch a ride in a year old 1960 Pontiac for the 1961 Daytona 500. Panch won the Daytona 500 putting both himself and his career back on track. A little more than a year after his Daytona 500 win, Panch was hired by the Woods Brothers to drive their Ford. This partnership would eventually yield 8 wins, 11 second and 11 third place finishes in 69 starts during the 1962 - 1966 seasons.
"We had a lot of success together," says Panch. "We won some races and always finished up good when we didn't win. It was like having money in the bank." The relationship came to an end on March 27, 1966 when Ford Motor Company again pulled out of NASCAR due to a rules dispute.
Lee Petty offered Panch a ride for the 1966 Charlotte 600 in a year old Plymouth. Marvin captured the Charlotte 600 for his 17th and last career victory. Marvin continued driving for Petty until his retirement after the National 500 at Charlotte in October 1966.
Through his racing career Marvin Panch drove for top car builders such as Smokey Yunick, the Woods Brothers, Ray Fox Holman-Moody and Petty Enterprises. "I feel that I cornered the market when it comes to driving for some of the best car builders in the business. I rate them all very highly," says Marvin.
Marvin Panch was inducted into the National Motorsports Press Association Hall of Fame in 1987 and was named one of the top 50 drivers by NASCAR in 1998.
---