NASCAR WAG Of The Week - Samantha Busch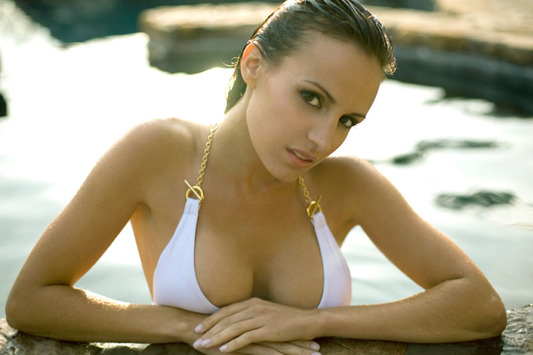 Samantha Busch is the wife of 2015 NASCAR Sprint Cup Champion Kyle Busch
Each week up until the start of the NASCAR 2016 season, we will feature a wife and girlfriend (WAG) of a current Sprint Cup driver. This week I just HAD to start with the hottest of them all, Samantha Busch. Now, just to show you that we are not all about substance, I will also include a bio of each lovely lady, including their background and family life, schooling, interests and fun facts that you may not know. Let's start with Samantha Busch.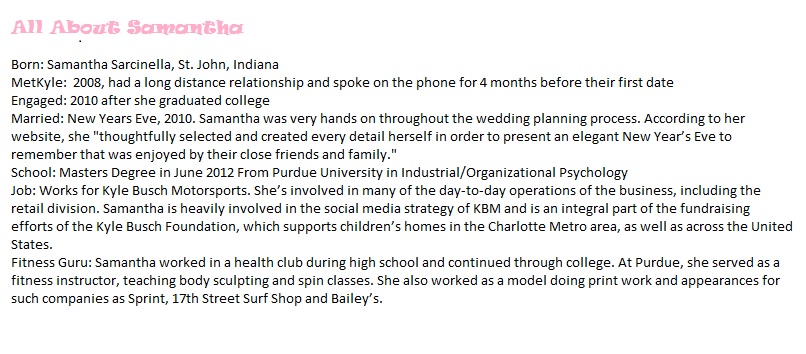 And here is a work out video featuring Samantha from 2012:

Lastly, here are some more pictures of Samantha for those of you who want a little more eye candy. Enjoy!

---