Two Hundred and Thirty Days To Victory Lane - Logano Wins At Michigan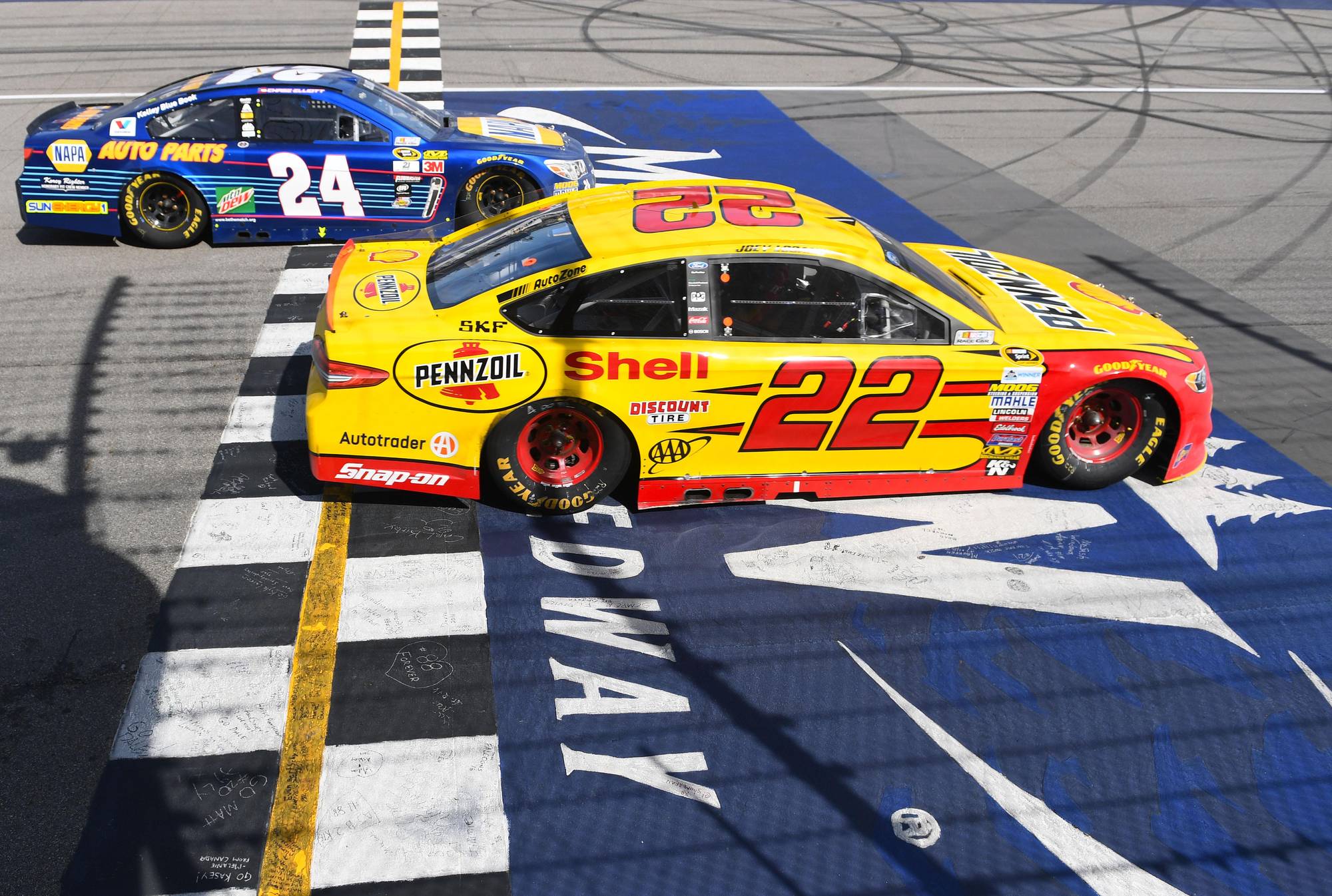 Joey Logano crosses the finish line 9/10 of a second quicker than the 24 of Chase Elliott winning the Firecracker 400 at Michigan International Speedway
Mike DiNovo-USA TODAY Sports
It was October 25, 2015 when Joey Logano last crossed the finish line ahead of his competitors and visited victory lane at Talladega Superspeedway. NASCAR and Goodyear brought a different tire compound to match the unbelievably small splitters and spoilers on the race cars for this weekends race at Michigan. Right from the start it appeared to be a race full of slipping and sliding and several drivers complaining about being "stupid loose". Here is a recap of all the racing action broken into 3 segments - the first 100 laps, laps 101-149, and laps 150-200.
First 100 Laps
Lap 45 – The 2 car of Brad Keselowski runs out of fuel, had to come into the pits for fuel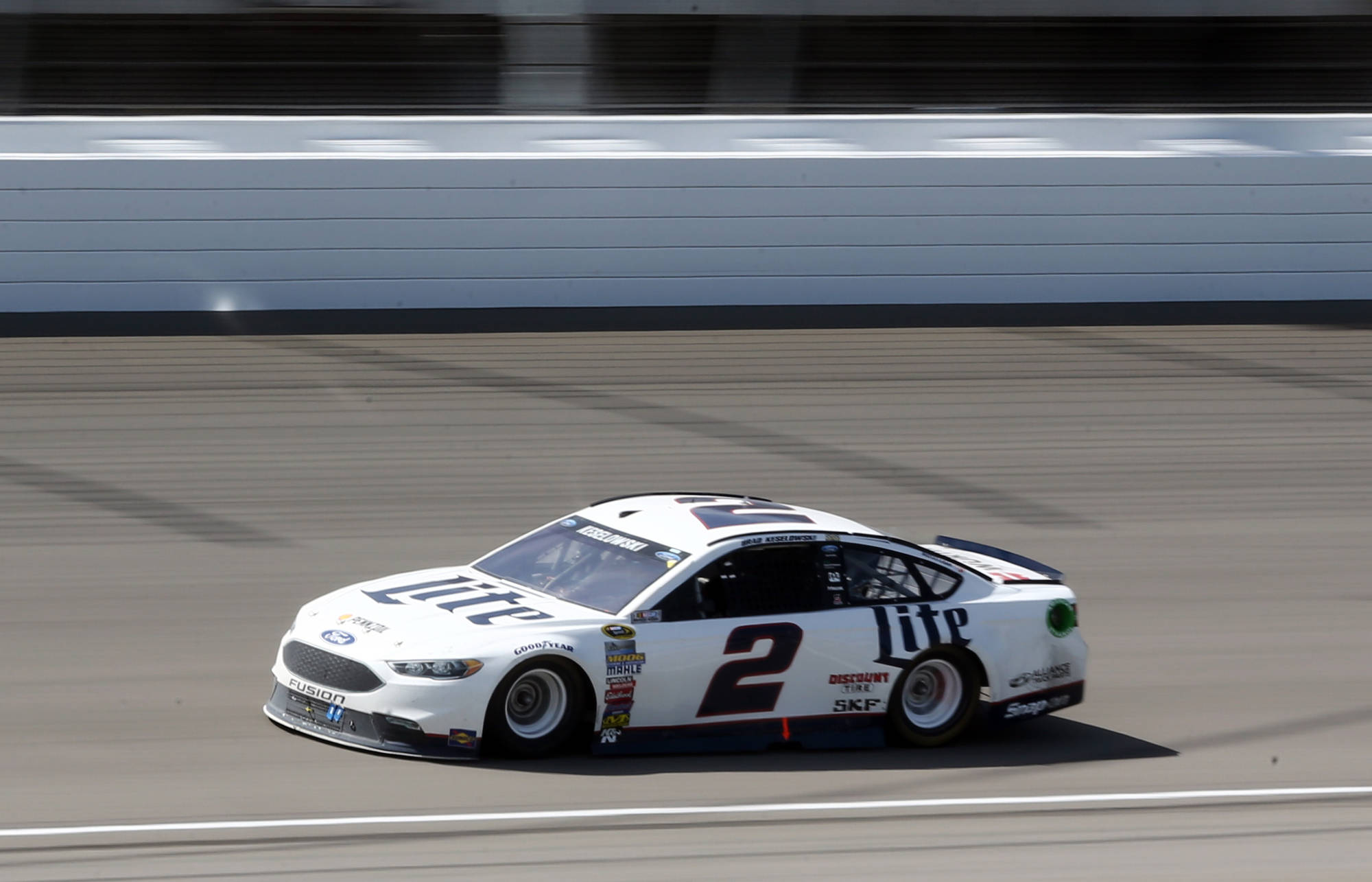 Aaron Doster-USA TODAY Sports
Lap 55 – The 18 car of Kyle Busch blows and engine, this is the 4th week in a row he had a finish of 30th or worse   • Dover – 30th • Coke 600 – 33rd • Pocono – 31st • Michigan – 39th
Lap 62 – The 88 of Dale Earnhardt and the 47 of A.J. Allmendinger both hit the wall in Turn 2 going 3 wide. Both vehicles went straight to the garage, and both drivers picked up DNF's
Laps 101 – 149
Lap 102 – The 34 of Jeffrey Earnhardt, grandson to the late Dale Earnhardt Sr, bounced off the wall in turn 2. During the caution, the 48 of Jimmie Johnson ran out of gas and was ordered to get behind the pace car by NASCAR officials before he could come into the pits for fuel. Denny Hamlin does not take any tires during his pit stop and picks up 11 positions.
Lap 109 – More trouble for the 34 of Jeffrey Earnhardt. After being on pit road for repairs he comes back around the track and his right side tire catches fire at the end of pit road.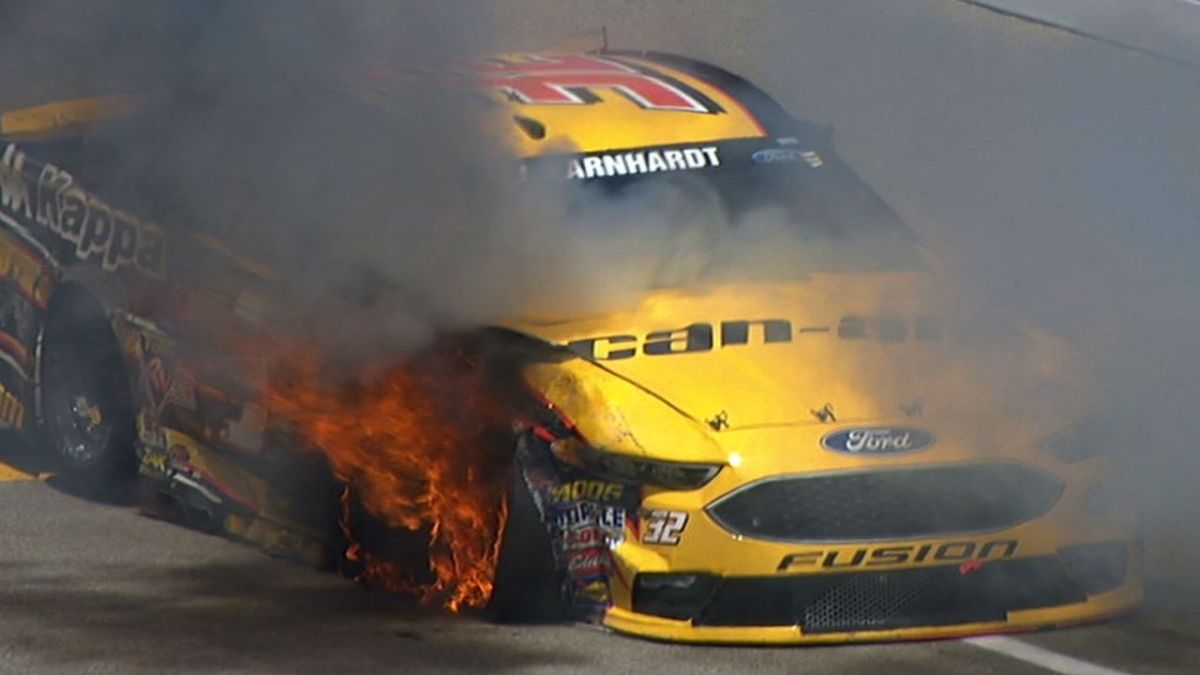 The 34 car comes to a rest at the end of pit road in flames during a caution at lap 109. Photo: Foxsports.com
Lap 110 (90 to go) – Crew Chief Todd Gordon asks race leader Joey Logano to save fuel – he also said that they need a couple of cautions to be able to make it on one more stop.
Lap 116 (84 to go) – Rookie Chase Elliott passes Joey Logano for the race lead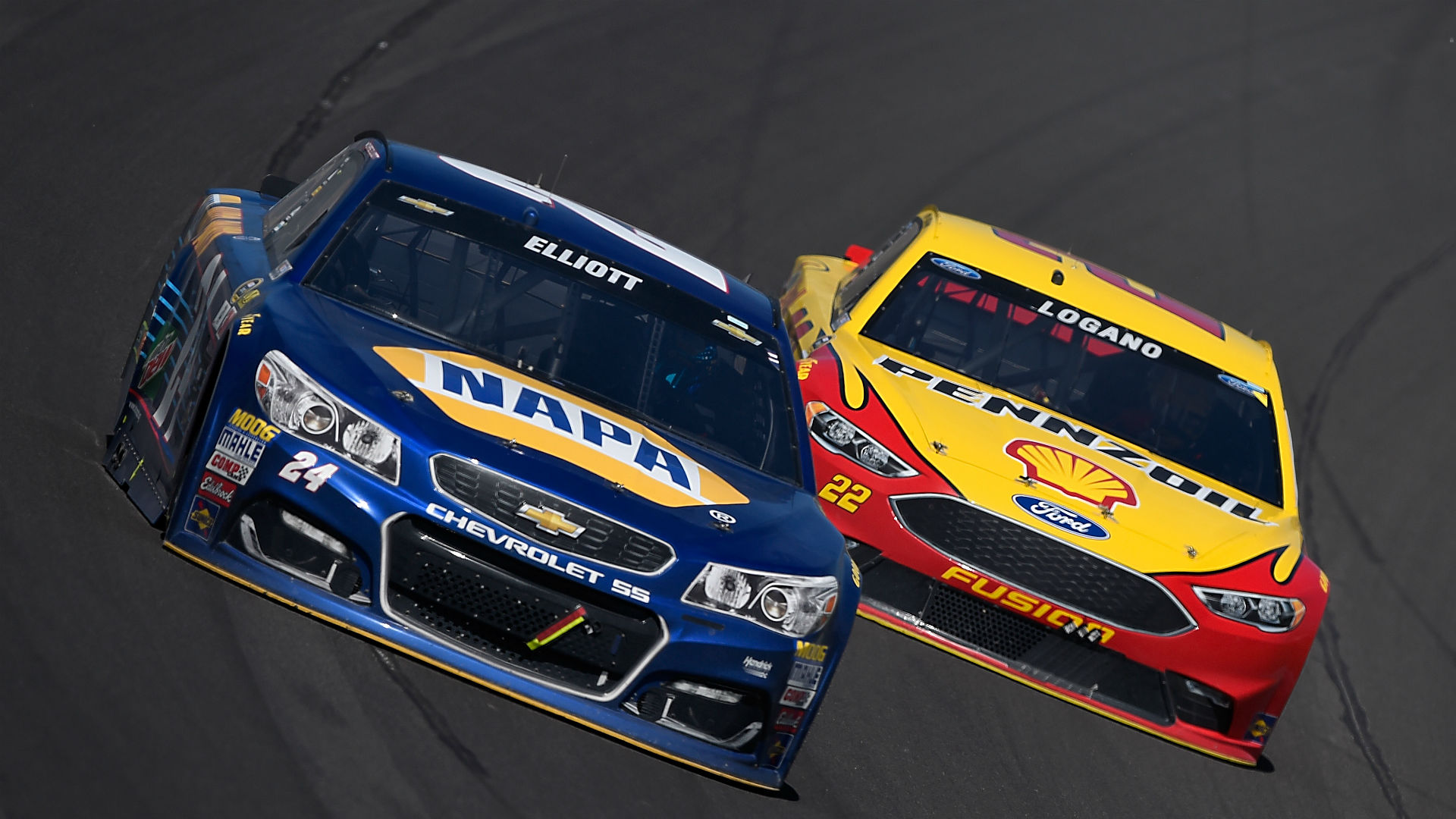 Photo Credit: Getty Images
Laps 150 - 200
Lap 151 (46 to go) - #44 Brian Scott makes contact with Casey Mears and collects #10 Danica Patrick. The 44 gets sent back to the garage along with the 88 who's day is done earlier.
Lap 162 (38 to go) – Trevor Bayne gets sideways and gets into the 48 of Jimmie Johnson. The 21 of Ryan Blaney hits the wall while running in 12th place. Johnson has alot of damage on the right rear quarter panel which requires a couple of trips to pit road for repairs.
Lap 188 (12 to go) – Denny Hamlin blows a left rear and a right front tire while running 12th. He missed the end of the pit road wall and skidded to a stop against safer barrier on pit road. This is Hamlin's 2nd DNF of the year.
Lap 193 (Restart) – The 24 of Chase Elliott chooses the outside lane, Logano the inside. Logano gets a great restart and Elliott can't seem to catch the 22 as he takes the white flag. Logano is the 7th different winner in 7 tracks, his last win was in 2015 at Talladega.
---