Will NASCAR'S Most Popular Driver Be Forced To Retire?
Breaking news came out of the Hendrick Motorsports compound that Dale Earnhrdt Jr will miss the next two races at Watkins Glen and Bristol. Earnhardt Jr. underwent further evaluation Tuesday at the University of Pittsburgh Medical Center Sports Medicine Concussion Program, according to the team.
STATEMENT FROM RICK HENDRICK, HENDRICK MOTOR SPORTS
"We have a break in the schedule after Watkins Glen, so the extra week of recovery time will certainly be a benefit," team owner Rick Hendrick said in a press release. "Dale will be back when he's ready, and we're looking forward to that happening, but the priority continues to be his health and well-being. We'll keep our focus on that and let the doctors guide us."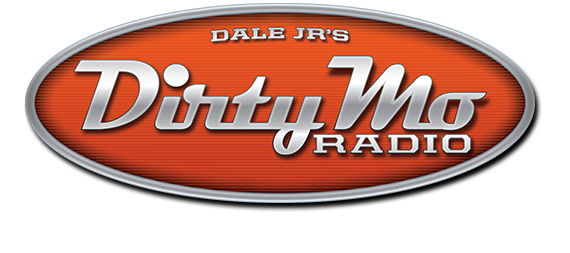 The Dale Jr download can be hear on Dirty Mo Radio at http://www.dalejr.com/radio/tdjd/
Watkins Glen and Bristol are the fourth and fifth races, respectively, that Earnhardt Jr. will miss due to concussion-like symptoms. Junior opened up about his recovery, the process, protocol and much more on this week's edition of "The Dale Jr. Download.
Jeff Gordon will be behind the wheel of the No. 88 Chevrolet for the next two races when the NASCAR Sprint Cup Series comes to Watkins Glen International for the Cheez-It 355 at The Glen this weekend (Sunday, 2:30 p.m. ET, USA, MRN, SiriusXM NASCAR Radio). Watkins Glen will be his 800th career NASCAR Sprint Cup Series start.
The Concussion Sports Institute has listed a series of FAQ's about the symptoms that Dale Jr has been suffering from.
Concussion: By the Numbers (Source: Sports Concussion Institute)
CDC estimates reveal that 1.6 million to 3.8 million concussions occur each year
5-10% of athletes will experience a concussion in any given sport season
Fewer than 10% of sport related concussions involve a Loss of Consciousness (e.g., blacking out, seeing stars, etc.)
Football is the most common sport with concussion risk for males (75% chance for concussion)
Soccer is the most common sport with concussion risk for females (50% chance for concussion)
78% of concussions occur during games (as opposed to practices)
Some studies suggest that females are twice as likely to sustain a concussion as males
Headache (85%) and Dizziness (70-80%) are most commonly reported symptoms immediately following concussions for injured athletes
Estimated 47% of athletes do not report feeling any symptoms after a concussive blow
A professional football player will receive an estimated 900 to 1500 blows to the head during a season
Impact speed of a professional boxers punch: 20mph
Impact speed of a football player tackling a stationary player: 25mph
Impact speed of a soccer ball being headed by a player: 70mph
Ok, Poll time. Here is the million dollar question: Will Dale Jr be forced to retire from NASCAR as the sports most popular driver due to his injuries?
---