Don't Like Rask? Fine, but You Gotta Respect Him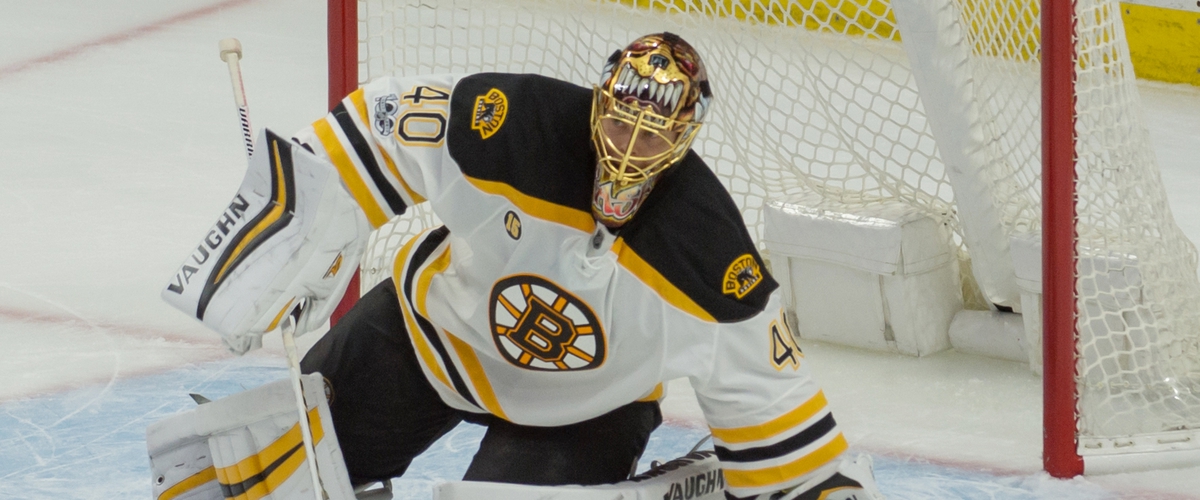 Not a Tuukka Rask fan?
Is it because he lacks a good back story? Not a fan of his style? Is it the money? Or is it because Rask failed to win a Stanley Cup?
Rask, in his 12th season, is the Bruins all-time leader in games played, is second in shutouts, goals against average, goals saved above average and goals allowed adjusted. Rask holds the Bruins career save percentage mark.
And Rask is about to become the Bruins all-time leader in wins with the franchise.
And some people don't like him. Really?
While having a sports conversation with a friend, he asked me if Rask would be better off on another team considering the disapproval he gets from some Bruins fans. Unfortunately, my friend made a great point.
For a while now, it hasn't been all love for Rask. The sports adage of the favorite player being the back-up applies here, as there have been calls to replace Rask.
Why? The only guess is Rask didn't live up to lofty, likely ridiculous, standards for a top goalie.
Rask's difficulty in beating the nemesis Montreal Canadiens over the years probably contributed to the negative opinions. It hurts enough to lose to the hated Habs, but doing so while Carey Price excelled only made Rask look worse.
There was a time people wanted Anton Khudobin ahead of Rask, particularly when Rask got off to a slow start in 2017-18. That sentiment returned in 2018-19 as Rask struggled early while Jaroslav Halak was hot.
Never mind that Rask apparently had a personal issue on his mind early in the season. It may had been enough of a distraction to affect his play on the ice. But without details to his stress, Rask took heat for being off to start 2018-19.
Rask took time off to handle his business, and since returning he established himself, again, as Boston's best between the pipes. In their last eight games Rask is 6-0-1 with a .939 save percentage, compared to Halak's 4-4-0, .899.
Not that Rask's recent play is changing the minds of his detractors.
Maybe one of the problems is Rask followed Tim Thomas. The undrafted underdog had a story fans rooted for. His unorthodox style entertained. And for one playoff run, Thomas was unbelievable, as he helped the Bruins reclaim the Stanley Cup in 2011, ending Boston's 39-year drought.
Rask followed a standard career path. He is textbook between the pipes and is rarely out of position. And two seasons after Thomas sipped from the Cup, Rask and the B's came up just short against the Chicago Blackhawks in 2012. Rask out-played his counterpart, with a .932 save percentage to Corey Crawford's .925. Chicago was just the better team.
It could be the $7 million price tag. Being the fourth-best compensated goalie in the NHL, Rask supposedly isn't playing up to his salary.
Please. No one should fault a player for making as much money as he can. It was a fair deal when Rask re-signed with Boston. It's also worth noting that of the three better compensated netminders (Price, New York's Henrik Lundquist, and Columbus' Sergei Bobrowski), Rask has a better goals against average (2.43, fourth overall) and save percentage (.919, ninth) this season.
So what's left to gripe about, the paint job on his mask?
According to The Boston Globe's Kevin Paul Dupont, since the 2012-13 season through Rask's shutout of the Minnesota Wild on January 8, Rask is tied for first with the Washington Capitals' Braden Holtby for most games played (369), behind just Holtby (227) in wins (203), first in GAA (2.28), second to the Anaheim Ducks' John Gibson (.923) in save percentage (.921), and second to Las Vegas Golden Knights' Marc-Andre Fleury (32) in shutouts (31).
That's first or second in five categories over the past six and a half seasons. And some fans don't like Rask? Does he have to go viral with a scoreboard dance during a break in the action?
After viewing highlights of the Bruins loss to the New York Rangers, a co-worker said, "Rask sucks." A very astute observation that salted the concussion Rask suffered in the game.
So I asked this person, "OK, so who do you replace him with?"
"…"
Yeah, exactly.
Rask won't improve his save percentage to 1.000, won't start making spinning back heel kick saves while wearing an LED-lit jersey or star in a slapstick YouTube series, going head-to-head with P.K. Subban for most likes.
But between the pipes, Rask has been the Bruins' best chance at winning. And soon he will have Boston's all-time wins record to himself.
Hard not to like all that.
Questions? Comments? Send to [email protected]. Follow @NE_Arena on Twitter.
---