Navigating Foxborough Tips for Antonio Brown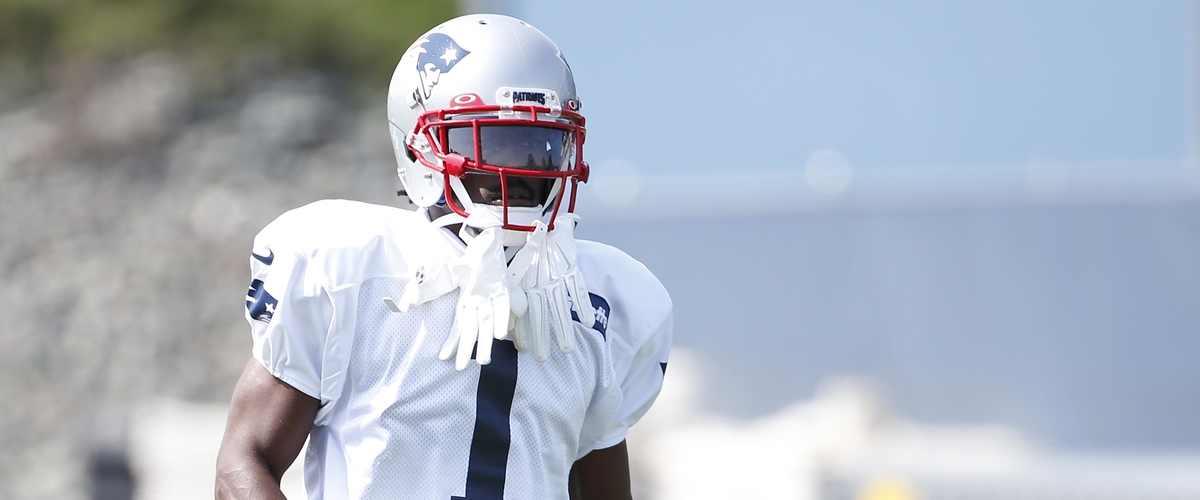 Welcome to the Patriots, Antonio Brown! And congratulations on forcing your way out of Oakland. That was genius.
You've been to Gillette Stadium before, but you will have to drive yourself there daily. So here are a few tips to help you get around.
The main road that runs by Gillette Stadium is Route 1. It can easily get you to I-95 or I-495.
Gillette Stadium is also between Logan Airport in Boston and TF Green Airport in Providence, Rhode Island. And if you aren't on your best behavior, the Patriots won't hesitate to put you on a plane at either airport.
Listen: The diva act ends here. You can have your fun on social media cultivating your brand and you can choreograph exotic touchdown celebrations. But if you put yourself above the team at any point, your career with the Patriots will be shorter than the one year deal you signed.
You know what's at stake, Antonio. You have this season to rehabilitate your reputation. You already lost $30 million from your deal with the Raiders. You salvaged up to $15 million by signing with New England. If you're going to get a Julio Jones-level deal in 2020 you'll have to be a near boy scout to cash in about seven months from now.
So if the coach asks you to run a decoy route, don't ask why, just do it. If you're asked to block a linebacker, do it as best as you can. If the play dictates you're in a certain place at a certain time, don't go run a deep route and pout about not getting the ball.
Hell, if you're really staying with Tom Brady and he expects you to kiss him on his lips at home like all of his kids, then pucker up Antonio.
Head coach Bill Belichick won't tolerate players that don't do as they're told. If you want to know first hand, talk to Jamie Collins.
Look, in New England you have a clean slate. Whatever happened in Pittsburgh or Los Angeles is in the past. Here's your chance to present a likeable, team-first version of yourself. Everyone says you work hard, so that shouldn't be a concern. It's how well you mesh in the locker room and your willingness to sacrifice for the benefit of the team.
Will you stay happy with Brady's "the open receiver gets the ball" approach? Steelers receivers took pride in blocking in the past. Do you have that desire to do the dirty work? Will we see you cheer on your teammates when they do well, even at your expense?
And don't think you will get away with anything because the Boston media will scrutinize your every move. Players with baggage are immediately under surveillance. The moment you're not there patting a receiver's back after they scored or you whine over not getting the ball, you will get called out for it and grilled about it after the game. It will be held against you and it will remain a story long after it happened. So be ready. Even better, to avoid being criticized, put the team before me.
Getting sued for sexual assault before your very first practice isn't a good look. Belichick loathes potential distractions. But the Patriots will give you the benefit of the doubt for now. New England traded Demaryius Thomas just to make room for you, so the Pats want this to work out for at least one season.
If it doesn't, the Patriots will end the relationship. Cross the line enough times or don't perform up to expectations and you'll get the Ariana Grande treatment (Thank you. Next!). The Patriots have a long list of veteran receivers that couldn't hack it before quickly moving on. You're not any different from them.
Or New England could trade you. That contract you signed is very team friendly for an elite talent like you. The Patriots can find an NFC team that wants you and get a decent draft pick in return, quite possibly a first rounder. That would a great deal for New England if you become a headache.
But the Patriots want this to work. They always want the next ring. Your abilities added to this offense could make Brady and company unstoppable. It's on you, Antonio, to fall in line, or find yourself out of the best franchise in the league.
It's The Patriot Way or the highway. Choose your path, Antonio.
Questions? Comments? Send to [email protected] Follow @NE_Arena on Twitter.
---