Will Lightning Strike Twice with Patriot TE Duo?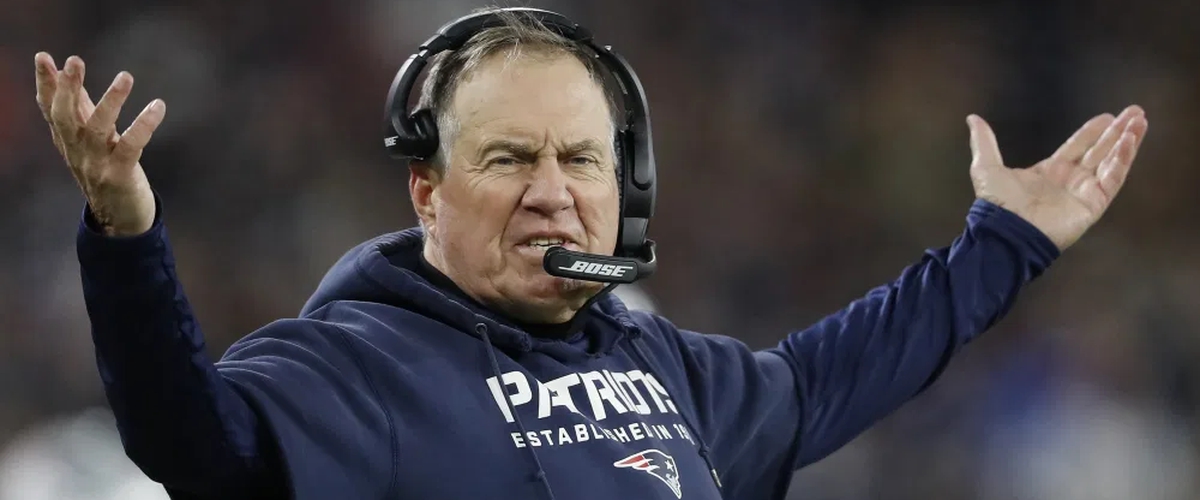 I don't like repeating myself. Back in 2010 I wrote about promising rookie tight ends Rob Gronkowski and Aaron Hernandez showed after just one preseason game played. I was highly intrigued by their very different skills yet blown away by how well their abilities complemented each other.
It was fun writing that article, making the comparisons to previous Patriot tight ends, and expressing optimism for what they could be. And it was satisfying to see my hopes confirmed, albeit briefly, as Gronkowski and Hernandez dominated the league for three years.
It was a good piece that I didn't think I would ever do again, but then the Patriots drafted two tight ends again - Devin Asiasi and Dalton Keene.
Preseason hasn't started. Hell, there hasn't even been minicamp for their indoctrination into The Patriot Way. But that won't stop me from speculating that Asiasi and Keene were great selections for New England and have the potential to be impact players out the gate.
Outside of the Patriots organization, it would be hard to find someone happier than me about New England drafting two tight ends. I had the Pats selecting a pair in my mock. Now Asiasi and Keene aren't Adam Trautman and Josiah Deguara, but the point is New England doubled-up in the draft at their worst position from 2019. That alone was worth celebrating.
I wanted the Patriots to bring back the two tight end offense. And in Asiasi and Keene, New England has the potential to do so. It was an offensive attack that worked extremely well for QB Tom Brady and it can make the game easier for Jarrett Stidham as he replaces the GOAT.
Looking back on the Gronk-Hernandez years, New England basing the offense around those two talents was a paradigm shift. As offenses opened up with more receivers, the Patriots zagged with two, versatile tight ends that they could deploy as receivers or blockers at any time. It created constant mismatches as they could run on dime defenses or let Gronkowski and Hernandez attack secondaries unable to defend both simultaneously.
With Gronkowski and Hernandez, the Patriots in 2010 led the league in points (518), touchdowns passes (37 [Gronk and Hernandez combined for 16 of them]) and had the fewest interceptions (5). At the same time the run game flourished, finishing in the top-10 in attempts (454), yards (1,973), yards per attempt (4.3), and touchdowns (19), while being led by the mediocre BenJarvus Green-Ellis.
2011 saw similar production through the air as Gronkowski and Hernandez had explosive sophomore campaigns: Patriots third in points (513), second in passing yards (5,084 [Gronkowski + Hernandez 2,237]) and fourth in touchdowns (39 [24]).
Even with Gronkowski and Hernandez sidelined with injuries for parts of 2012 (they missed a combined 16 games), the offense kept rolling: First in points (557), fourth in passing yards (4,662 [1,273]), fourth in passing touchdowns (34 [16]), second in rushing attempts (523), seventh in rushing yards (2,184), first in rushing touchdowns (25).
Enter Asiasi and Keene, two players some scouts believe were under-utilized while in college. Asiasi had one productive year at UCLA and Keene had just 59 receptions in three years at Virginia Tech. Asiasi was viewed as a sleeper prospect by some, suggesting he could have a better pro career than college.
Asiasi averaged 14.6 yards per reception in his junior year, suggesting he's a threat down the seam. And despite being 6-4 and 253 pounds, Keene was a top performer at the NFL Combine in the 20-yard shuttle and the three-cone drill. He's actually quicker than Deguara in both drills (Keene 4.19 and 7.07 to Deguara's 4.35 and 7.15).
That quickness shows with the ball in Keene's hands. He's very productive after the catch and was sometimes utilized as runner.
Both are willing blockers, but aren't polished yet.
So what should we expect from the 2020 Patriots offense? Probably not as good as the 2010-12 units. Stidham is no Brady. Stidham doesn't have legitimate deep threat to throw to either. And we shouldn't expect Asiasi and Keene to be the next Gronkowski and Hernandez.
But if Asiasi and Keene can fully apply their talents to the Patriots, they should be able to submit productive rookie campaigns. It should be considered a huge success if they combine for 1,000 yards and 7-10 scores.
And if they're truly great, maybe they earn a moniker. The "D+D TD Factory" has a nice ring to it. And if they both get selected to the Pro Bowl, they would be the "D+D All Stars" (for those who recognize the reference. "1, 2 Pass It" to Devin or Dalton).
That's getting too far ahead of myself. Asiasi and Keene are rookies that share a draft similarity to Gronkowski and Hernandez, and that's all. Those are tough footsteps to follow in. But hopefully Asiasi and Keene give me something to write about during the 2020 season.
Statistics collected from Pro-Football-Refernce.com. Questions? Comments? Send to [email protected] Follow @NE_Arena on Twitter.