The Next Brady Shouldn't be Another Brady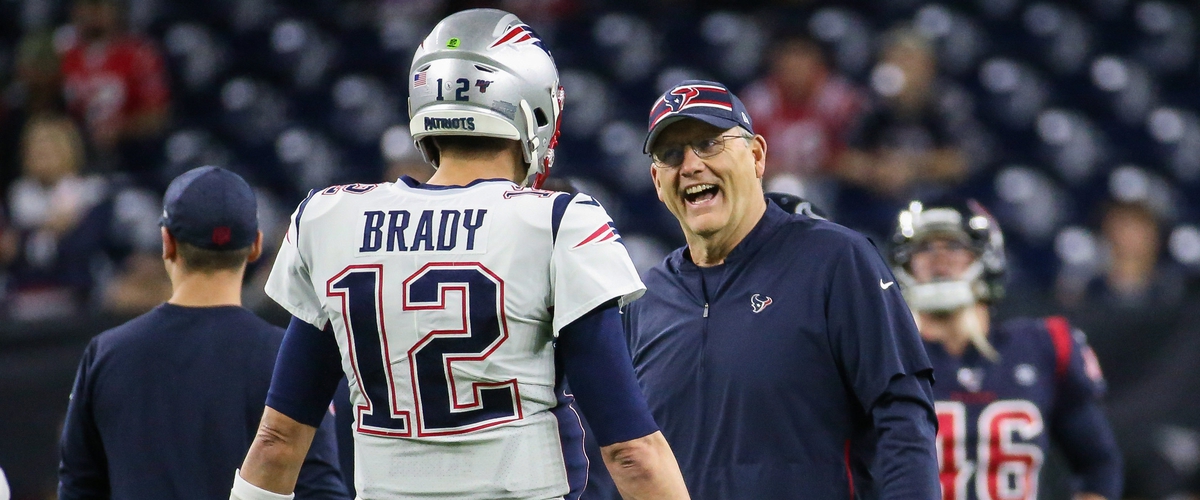 Success breeds copycats. And equally, innovation leads to success.
As I type through tears from saying goodbye to Tom Brady, the reality is tomorrow comes quickly. In about 24 hours, Brady went from making social media posts saying goodbye and thanking the Patriots, the fans, Bill Belichick and Robert Kraft, to reaching an agreement with the Buccaneers.
This day was coming, whether Brady retired or left via free agency, which he did. Belichick planned for this day (he drafted Jimmy Garoppolo in 2014), but the timing wasn't right. Now that the day has come, and Belichick doesn't have a successor to pick up the reigns.
Finding one won't happen overnight. There isn't a Tom Brady in every draft. There's only one Tom Brady. And to replace Tom Brady, the Patriots shouldn't be looking for the next Tom Brady.
It would be great to find a passer as cerebral and intelligent as Brady is. But what if you could find a quarterback like that and enhance him with better athleticism?
Times are changing. Yes, the game is still won from the pocket. A quarterback able to fire away like a sniper is sweet, but add the wheels to make plays out of the pocket is like a rifleman with a bayonet – he can kill defenses from a distance and in close quarters.
The old guard is stubborn, but the appreciation for better athletes under center is growing faster than ever. Lamar Jackson-types aren't being switched to receiver like they used to (Bill Polian did admit he was wrong). And the number of athletes slinging it are growing in numbers at the college level.
With more to choose from, the Patriots should include the ability to create after the pocket breaks down as part of their criteria for Brady's replacement.
Does he have to be as fast as Kyler Murray? No. But having that kind of speed and elusiveness in this player's back pocket is an intimidating weapon.
Now where will the Patriots find this gun slinger/martial artist? No stone should be left unturned. Maybe they reunite with Jacoby Brissett. Maybe Jarrett Stidham is the answer.
Or maybe New England strikes gold in the draft. Some have suggested Oklahoma's Jalen Hurts would be a good fit with the Patriots. Or maybe New England tanks for Trevor (Lawrence) or fails for (Justin) Fields for the 2021 draft. Whoever he is, the Patriots should value the legs as well as the arm.
Brady was at the helm for six Lombardis, but the team around him changed. Over 20 years his offense had been ground based, receiver-centric and two tight end led. In other words, there is more than one way to win.
For anyone who disagrees with that sentiment, look at the success over the years of Steve McNair, Donovan McNabb, Cam Newton, Russell Wilson, Colin Kaepernick, Jackson, and most recently Patrick Mahomes.
Pocket passers won't become extinct. We'll just see more diversity in the style of quarterback play as open-minded offensive coordinators design offenses to their quarterback's strengths.
For 20 years Brady worked in New England. His intelligence, hard work, and ability will be appreciated for years because it's unlikely that another quarterback will be able to do what he did with the Patriots.
It would be a mistake for the Patriots to think they can find another quarterback that can do exactly what Brady did. He's one of a kind. Don't get stuck in the past. Find a new face of the franchise that can win in his own way – through the air with some ground embellishments.
The rifle is a quarterback's primary weapon. But even with a knife a passer can gash defenses.
Questions? Comments? Send to [email protected]. Follow @NE_Arena on Twitter.
---