Who are this seasons' Champions League front-runners?
As the pinnacle of European club football, it should come as no surprise that the Champions League has seen some truly astonishing performances down the years.
Not only does this tournament serve as a majestic embodiment of elite-level football, but it is also one of the most competitive and difficult to win titles in the world. This is why only one side has ever retained the title, with Real Madrid finally achieving this in Cardiff last season with a 4-1 win over Juventus.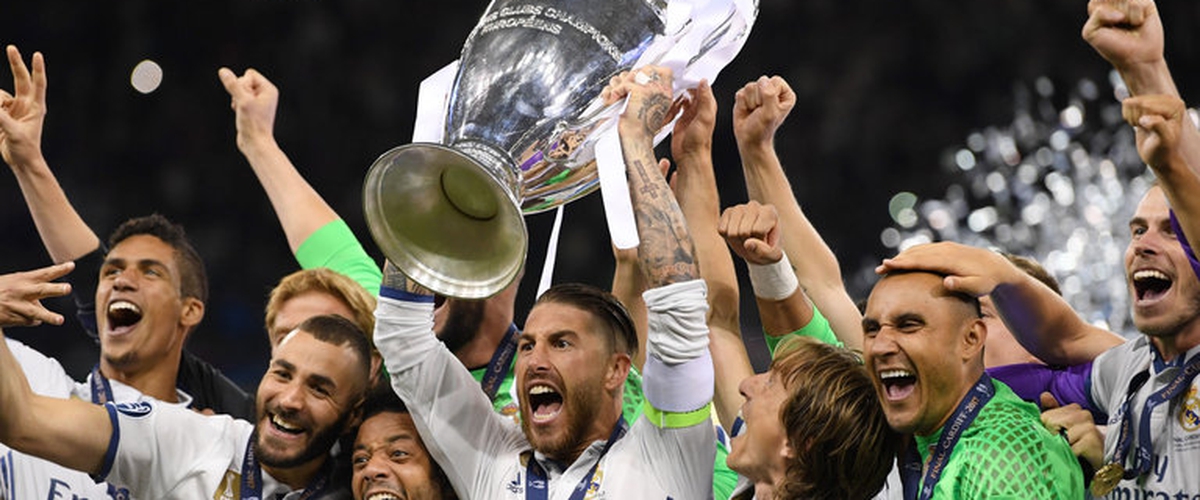 But who are this years' front-runners, and are Madrid realistically in the hunt to complete an incredible hat-trick of titles? Let's take a look: -
1. Real Madrid
In some respects, the odds of Real Madrid winning the UCL for a third consecutive season appear slim. After all, not only would the club have to make history once again, but they would also have to overcome the indifferent individual and collective form that that has marked their start to the season.
For those who have watched Zinedine Zidane's side regularly over the last 18 months, however, they will know that the club have managed to win tournaments without ever fully convincing the fans or pundits. They have also reserved their best form for Europe, and this has also been the case so far this season.
The same can be said for star striker Cristiano Ronaldo, who has scored five times in three UCL games and just once in six league outings so far.
Given this, and with Madrid still boasting a superb blend of youth and experience within their squad, they cannot be discounted and could well compete for their third consecutive title and fourth in five years.
2. Paris St. Germain
For years, PSG have spent millions without every really threatening to win Europe's top prize. In fact, they have yet to even reach the semi-finals of the tournament, while their staggering 6-1 defeat in the second leg of last seasons' quarter-final with Barcelona struck a devastating blow to Unai Emery's side and remains one of the most incredible moments in Champions League history (the Parisians had won the first leg 4-0).
This seems to have marked a watershed for the side, however, who have used their considerable resources to make a major play for Europe's elite title this year. Firstly, they have signed Neymar (the architect of Barcelona's stunning comeback last season) in a world record deal worth £200 million. They have also secured the services of the precocious Monaco frontman Kylian Mbappe on loan, with the Frenchman expected to make a permanent move next summer.
These two have formed a devastating forward line with Edinson Cavani, while the veteran full-back Dani Alves has also added some much needed experience and know-how to PSG's defence.
Make no mistake; PSG are a force to be reckoned with this season, having already thrashed Bayern Munich 3-0 at the Parc des Princes during the group stages.
3. Manchester City
There is no doubt that Manchester City have endured some difficult lessons in Europe, with one semi-final appearance scant reward for their investment and level of quality.
In general terms, they have improved year-on-year, and this could finally be the season where they make their mark in the Champions League.
Pep Guardiola's team are certainly playing with incredibly flair and consistency at present, while they also seem to have a sense of belief that has previously been absent. In Kevin de Bruyne, they also have one of the most talented players in Europe, and one who is on the verge of transforming his domestic form on the continental stage.
With young talents like Gabriel Jesus and Leroy Sane also appearing to come of age, do not be surprised to City competing for the UCL deep into the knockout stages. Interestingly, the playing style that makes them so hard to beat could ultimately prove to be their downfall, as their defensive shortcomings may be exposed by stellar sides like PSG, Madrid and Barcelona.
---