NBA Mock Draft 1.0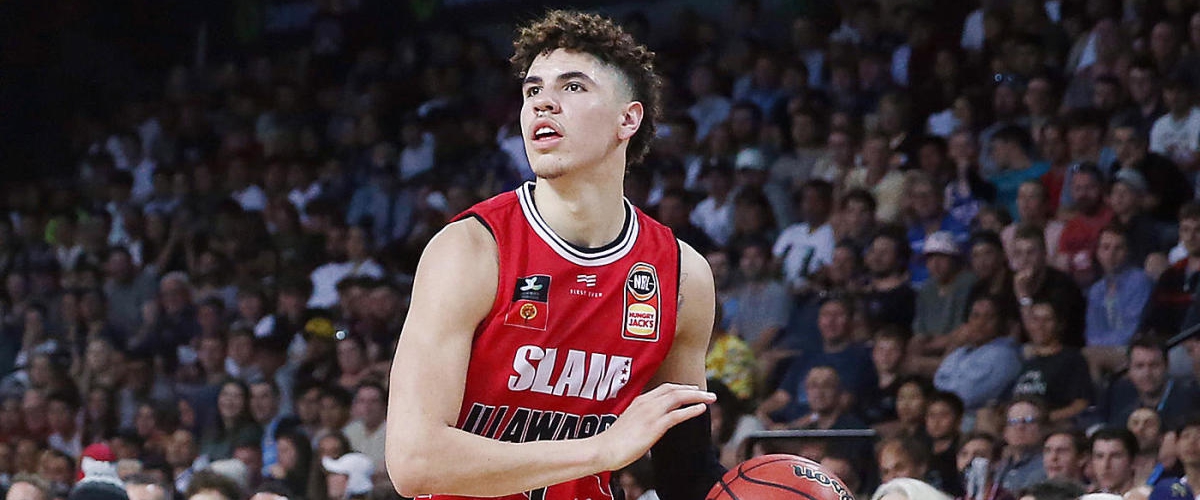 While the NBA is back for 22 teams, the bottom 8 NBA teams have shifted their focus to the NBA Draft. To make it as realistic as possible I used realgm.com to simulate the NBA Draft lottery. (NOTE: Even though some teams in the lottery are still playing, I'll be predicting the full 14-team lottery.)
14.) Portland Trail Blazers: SF, Saddiq Bey
Portland needs to get Damian Lillard and C.J. McCollum some help. Saddiq Bey won't be a superstar but he'll hit the three-ball and play good defense. Bey is a good fit for a fringe playoff team.
13.) New Orleans Pelicans: PG, R.J. Hampton
I'm not sold on R.J. Hampton as an NBA point guard. With that being said, at pick 13 you take the upside if you're the Pelicans. The injuries are concerning for Hampton but the Pelicans could really use a backup point guard. Hampton won't be asked to start which will give him time to develop.
12.) Sacramento Kings: SF, Devin Vassell
Devin Vassell plays great defense and he can shoot the three. The Kings are lacking both of those attributes at the wing position. Vassell won't give you much more than a 3 & D player, but at pick 12 it's good value.
11.) San Antonio Spurs: PG, Cole Anthony
The Spurs need someone who can create their own shot. Cole Anthony may not be a for sure thing but he's got high upside. He'll be able to give you something at point guard that other guys on the roster can't, and that's offense. Not a safe pick but worth it.
10.) Phoenix Suns: PG, Killian Hayes
Killian Hayes to the Suns is one of my favorite fits of the draft. Hayes will be able to play off Devin Booker better than some of the other point guards in this class. Hayes can play defense as well as facilitating the offense. He doesn't need the ball in his hands.
9.) Washington Wizards: SF, Aaron Nesmith
I almost went with a point guard here, but the Wizards will probably want someone to play alongside John Wall take and Bradley Beal. In my opinion, Nesmith is the best shooter in the draft. He may have missed time with an injury, but he'll be a solid scorer on the wing.
8.) Charlotte Hornets: C, Onyeka Okongwu
The Hornets' starting center is Cody Zeller. There's an obvious need at center for the Hornets and they fill the void with Onyeka Okongwu. He's a great shot blocker and he'll be able to play the pick and roll with Devonte' Graham.
7.) Chicago Bulls: PG, Tyrese Haliburton
Tyrese Haliburton is one of my favorite players in the draft. He can shoot, pass, and play defense. He'd fit right alongside Zach LaVine and Colby White because he's not a ball-dominant point guard.
6.) Atlanta Hawks: SF, Isaac Okoro
The Hawks were one of the worst defensive teams in the NBA this season. They allowed 119.7 points per game. Isaac Okoro is one of the best defenders in this draft. Okoro won't provide a lot on offense, but the pick is worth it if you've ever seen the Hawks play defense.
5.) Detriot Pistons: PF, Obi Toppin
The Pistons went best available with Obi Toppin. The perfect fit in my eyes is Lamelo Ball, but the Knicks won't pass him up. I could have gone with another point guard like Killian Hayes but Toppin has superstar potential. Detriot will always have a hard time getting superstar free agents, so why not try and draft one. He'll take over for Blake Griffin when Griffin is done in Detriot.
4.) Cleveland Cavilers: SF, Deni Avdija
The Cavilers need more help on the wing, and Deni Avdija gives them just that. Avdija gives the Cavilers a big-time playmaker. His biggest question mark is his shooting ability.
3.) Golden State Warriors: C, James Wiseman
Personally, I think the Warriors trade this pick for a superstar, but if they stay on the board I think they go with James Wiseman. Wiseman is an athletic rim protector. Pairing him with Stephen Curry, Klay Thompson, and Draymond Green puts the Warriors right back in contention for a title.
2.) New York Knicks: PG, LaMelo Ball
Not only would this pick solve the Knicks point guard woes, but it puts a star back in New York. LaMelo Ball is the best-case scenario for the New York Knicks. Ball has the potential to be a two-way 6"7 point guard.
1.) Minnesota Timberwolves: SG, Anthony Edwards
Edwards would fit perfectly with D'Angelo Russell and Karl-Anthony Towns. Besides Russell and Towns, the Timberwolves roster lacks talent. Edwards immediately gives the Timberwolves scoring and star potential.
---