Can The Dolphins Make The Playoffs With Jay Cutler?
Forgive me for being a bit inactive with the posts on here. I haven't had much time this week to do a whole lot. But anyway, when the news went down that Ryan Tannehill went down with a major knee injury and likely done for the season and Miami would sign Jay Cutler, the social media and sports world and everybody in between had a firestorm with the Cutler signing. Memes galore. People were outraged that Colin Kaepernick wasn't looked at. Dolphin fans were outraged they got a guy who many believe has underachieved, especially in his days with Chicago. And then the contract came that Cutler will get $10 million for one year. Oh boy.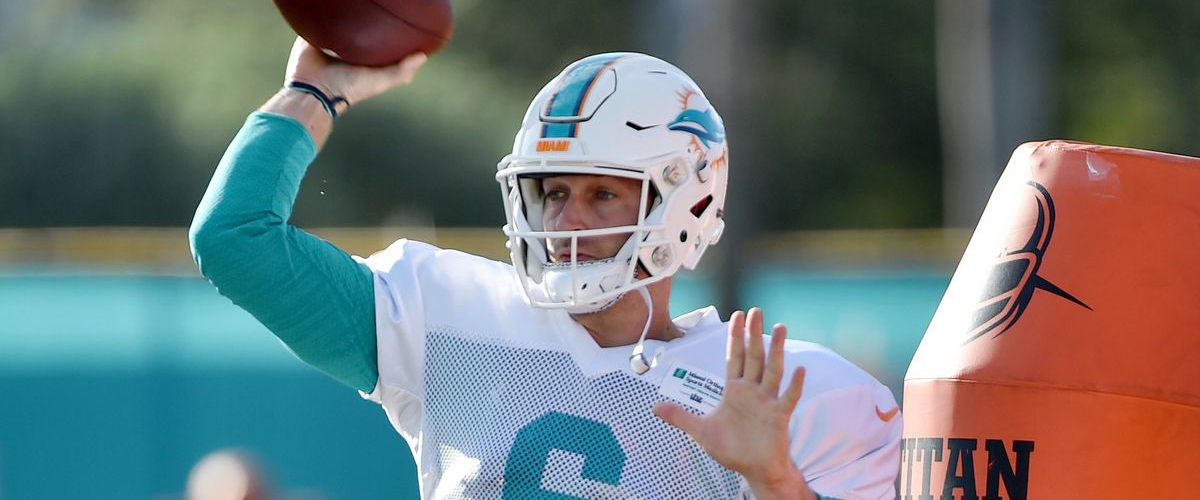 The big reason why Miami signed Cutler and probably not Kaepernick (who I thought was NOT an option for the Dolphins) is the fact of his time with Cutler in Chicago. In Gase's lone year with the Bears, Cutler put up solid numbers on a team that was not very good in part because of injuries. In fact, Cutler's passing rating was the highest of his career. So Gase thinks Cutler knows the system very well and can benefit from the system.
The Dolphins faced a tough option by all accounts. Do you give the keys over to Matt Moore for an entire season or do you go with a starting quarterback for the past decade? Moore has only been a starter once in a season in the NFL (2011 when he started 12 games). His numbers were solid (60% comp. rating with 2,500 yards, 16 TD's and 9 INT's. However he was very fumble prone and teams attacked him like nobody else and had an issue of holding on to the ball (see the playoff game against Pittsburgh last year). I am not sure if Gase was fully comfortable of having Moore for an entire season.
Cutler by all accounts is not the worst quarterback Miami could have come up with. If anything, unless they had a legit chance of talking Tony Romo out of retirement this was probably the best move for Miami. The numbers throughout Cutler's career have been solid, though fans have expected more and for good reason. And reuniting with Gase on what many believed was Cutler's best season in 2015 is a good move for Cutler. Of course, there are people (myself included) that believe that what is between Cutler's ears is very problematic, whether it is a "I'm here so I can get a paycheck" mentality, a "ho-hum" mentality when things don't go right or one that just rubs people the wrong way. If Cutler comes in and does his thing, he can keep the Dolphins afloat. But if he has difficulties and is in a care-free state, the Dolphins will be in major trouble. I think Miami will still be at the very worst competitive with Cutler and fight for a playoff spot. I don't think a playoff will happen however.
-Fan in the Obstructed Seat