The Obstructed Preview of the PAC-12-2017
The PAC-12 Conference. The conference that is forgotten. Well, at least to the eastern side of the country. It is those late games that end at 1 in the morning on the eastern time zone so many of the experts and writers sleep out and therefore nobody knows what the teams can really do.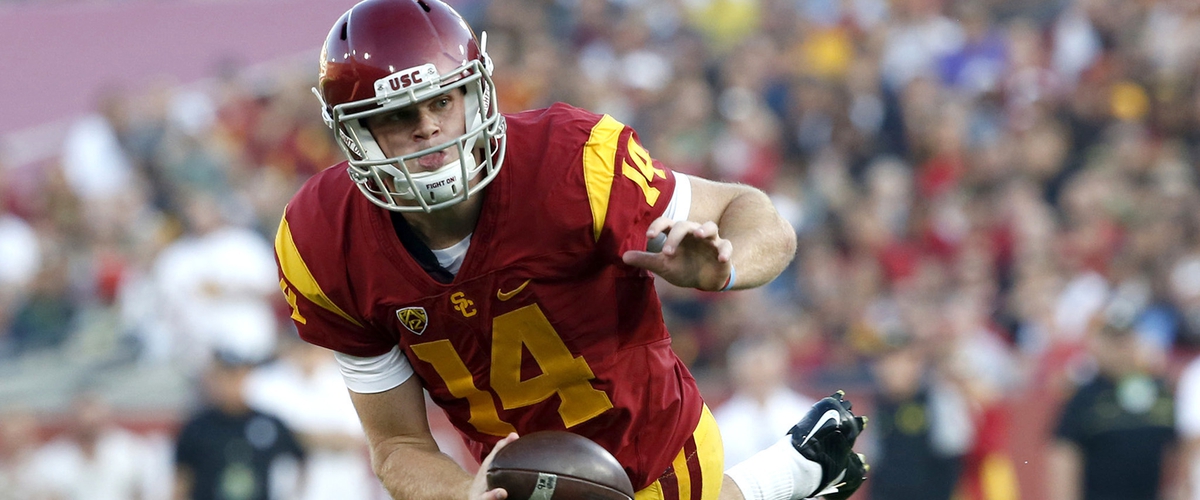 Until last year, it felt like the PAC-12 was a weak conference with Oregon's center stage failures in the past. Teams like Ohio State, Auburn, and even Michigan State bullied the Ducks in big nationally televised games (the former two were National Championship games). It also didn't help with USC down, Washington down, and the likes of Colorado being a joke. Stanford was the only other school in this run that played consistent football, but many considered them the outlier as they played physical defense and it always gave Oregon nightmares.
However, the PAC-12 seemed to have turned the page. Washington and USC showed they were back at the top. Colorado had its first great year since joining. And even Washington State got in on the fun. The key reason for all of it really was the PAC-12 was starting to change the philosophy. Yes, the conference had great skill players that can compete with the likes of Alabama, Clemson, Michigan, and Ohio State. But it had been an issue of the trench wars and the high octane speedy, no-huddle groups of Arizona, Arizona State, and Oregon all fell back in the conference as they were constantly bullied by the rest of the teams. The question is, have those schools changed their ways or do they want to keep doing what they've done? Oregon changed coaches from Mark Helfrich to Willie Taggart, so it looks like a change is happening up there. But in the Grand Canyon State, it may be big season or bust with Rich Rodriguez and Todd Grantham.
So, here is the preview.
PAC-12 NORTH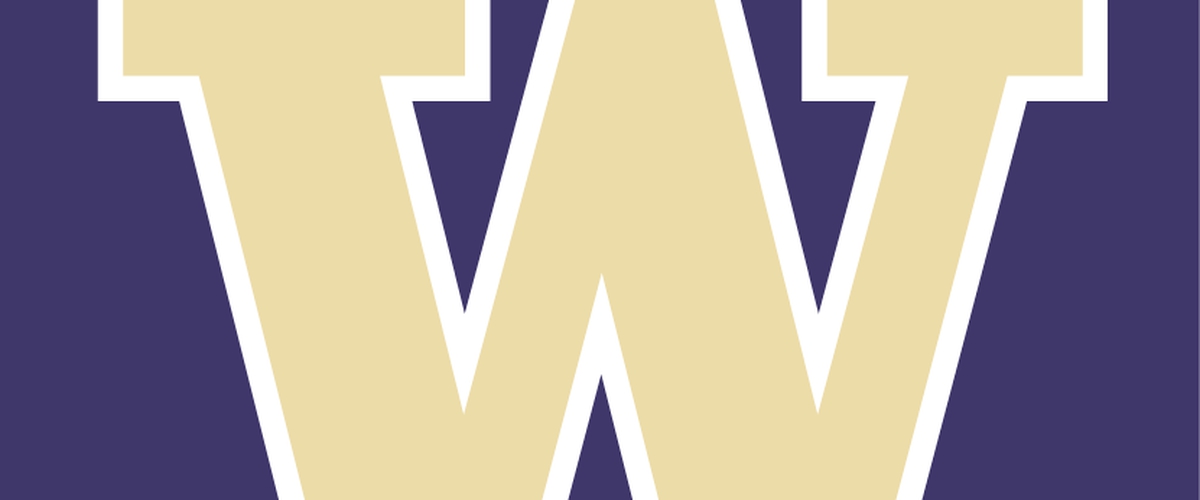 1. WASHINGTON HUSKIES: Chris Peterson showed why he is one of college football's best coaches last year as the Huskies went 12-1 in the PAC-12 while really dominating all the way through and then getting to the College Football Playoff and putting up a good fight with the mighty Alabama Crimson Tide. While the offense clicked on all cylinders in 2016 thanks to Jake Browning and his play at quarterback. He had shoulder surgery in the off-season which may explain how he did slip a little bit in the final weeks (though it wasn't shown). Miles Gaskin comes back as the top runner for the Huskies as he ran for nearly 1,400 yards last year, an impressive feat. John Ross is gone, but Dante Pettis is still there and is no slouch. If they can get somebody to step up alongside Pettis, Washington's offense will remain clicking like last year. Defensively, the Huskies were stout all across, as they were a tough team to move the ball on, especially in the air. And they return 6 starters, including 3 at linebacker, where they can really make life miserable for other PAC-12 schools. Vita Vea is a star in the making and could really dominate if he continues his trend. And he has a full season to play in instead of 5 games. If there is any concern, it may be corners as the Huskies may start freshman Byron Murphy so that may be interesting to say the least. But aside from that, there is no reason why the Huskies can't get back to the Playoff. There are two games that I would keep an eye on if I was Washington. It would be the road games at Colorado and Stanford. If they can take care of business, they are back in. BEST CASE RECORD: 12-0 WORST CASE RECORD: 8-4 MY PREDICTION: 11-1. Not sure if they escape Stanford as the Cardinal will be looking for revenge after the 44-6 shellacking last year.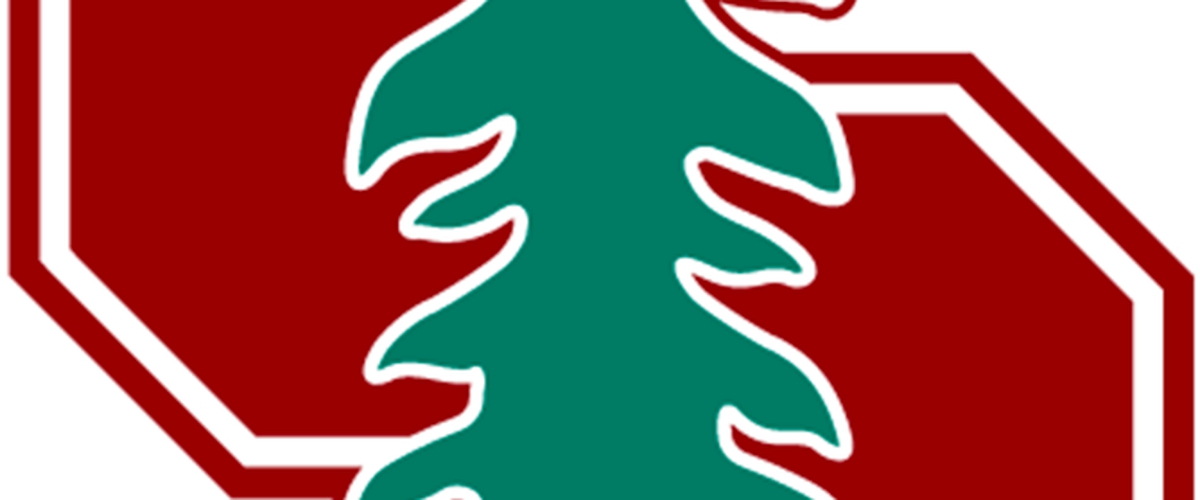 2. STANFORD CARDINAL: Christian McCaffrey is gone and it sounds like Stanford may be more of a team with explosiveness on offense. Keller Chryst seems like he is going to be fine to start the season after the injury last year in the Sun Bowl. But they are still going to be an offense that has a line that will bully others into submission with 4 returning starters. The receiving corps will be somewhat of the team's downfall as last year Stanford had a one-dimensional feel sometimes with McCaffrey and it hurt them for a possible New Year's Six bowl game. The passing game has to improve though Chryst's toughness may show this year and it should get better. Defensively, the Cardinal also lost Solomon Thomas to the NFL. But Harrison Phillips should be a beast as well, but the ends need to step up to fill in Thomas's void. The back eight should get better as 6 return and gain a whole lot experience. They will have to be a little better against the pass last year as they were a middle-of-the-pack crew in the nation. And if the Cardinal have to see Sam Darnold, Josh Rosen, Luke Falk, and Jake Browning, that has to get better or they will be on the outside looking in. Stanford's schedule is a tough one out of the gate as they have a major road game at USC in the second week followed by a road game in San Diego against the Aztecs. The games with Utah, Oregon State, and Washington State will also be on the road and could be tougher games. The Cardinal have the benefit of having Notre Dame, Oregon, and Washington arriving at Palo Alto. It isn't an easy schedule, but Stanford can maneuver around it. BEST CASE RECORD: 12-0 WORST CASE RECORD: 6-6 MY PREDICTION: 9-3 That USC game is a bother as is the Utah game. I'd be curious to see that Washington State game too as the Cougars throttled Stanford at Stanford last year.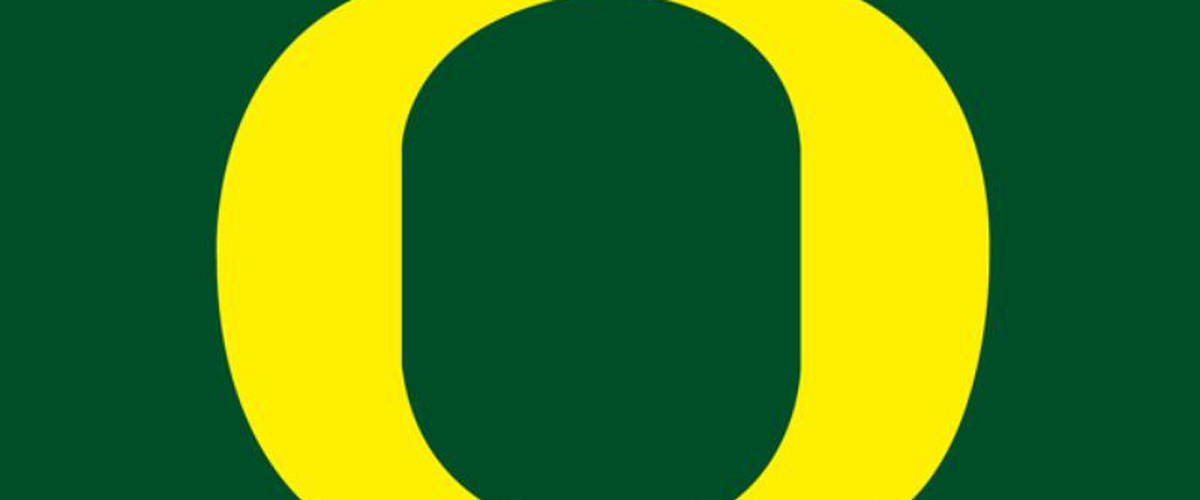 3. OREGON DUCKS: Willie Taggart takes over a Ducks team that has really been in freefall mode since their run to the Playoff in 2014. Teams may have figured out Oregon like Ohio State did and just constantly played physical with them, something the Ducks were not accustomed to in the past. And once again, Oregon will put up points, points, and more points with Royce Freeman coming back. The Ducks also return the skill set of receivers Darren Carrington and Charles Nelson. However, that has never been the problem at the skill set. It is the line that will be looked on as whether or not the Ducks can return back to the top. They bring 3 starters back to help Justin Herbert, who looks to be another great Duck QB along the lines of Joey Harrington and Marcus Mariota. And the other issue that has plagued Oregon for years has been the defense. They've been undersized but they look to use some of the ends like Troy Dye as linebackers in the 3-4 scheme. They do bring 8 starters back, but some look like they will end up being 2nd string at this point, which when you are near the bottom of every defensive category, it makes a lot of sense. If Taggart changes some things, such as emphasize on winning the trench wars and not completely go into quick-strike to rest the defense up, Oregon will be fine. And their schedule is not completely horrendous until mid October when they visit Stanford and another month against Washington in Seattle. They COULD enter Washington with an 8-1 record or even a 9-0 record with the North Division at stake BEST CASE RECORD: 12-0 WORST CASE RECORD: 7-5 MY PREDICTION: 10-2 Ducks will get stung by the fact of not having a stronger defense than either Stanford or Washington. But still, they will be improved on the defensive side.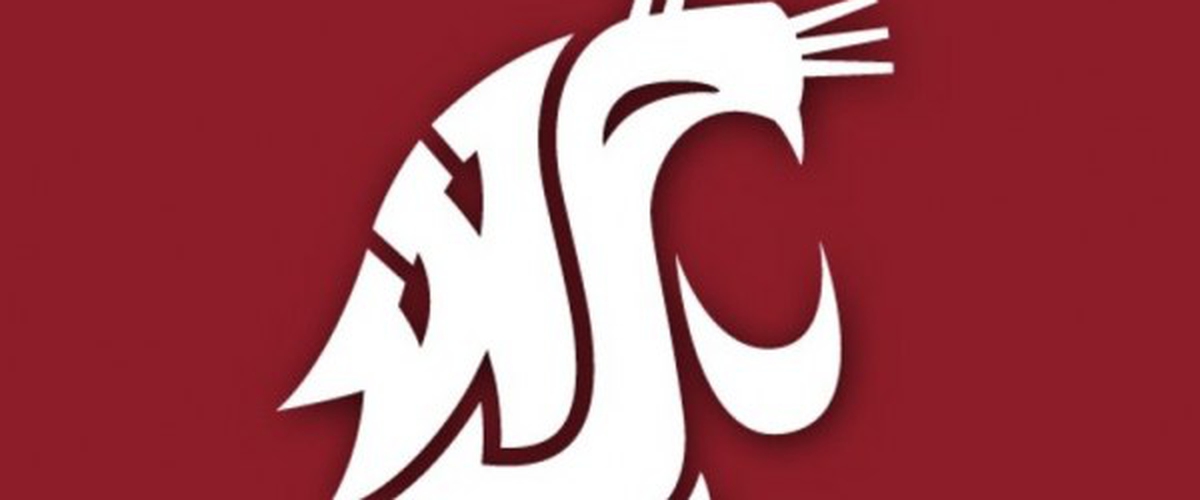 4. WASHINGTON STATE COUGARS: Mike Leach is part of the Air Raid coaches club but he seems more inclined to adapt to certain things such as run the ball when they need to instead of flinging it all over the place all the time. It helps them and they are also a team that won't always do that quick strike offense. It has served him well as the Cougars have been languishing in football futility until the last couple of years in the PAC-12. The road is looking good as the offense is clicking with Luke Falk at quarterback and a talented receiving corps. Yes, the run game is not featured like most air raids, but Leach knows when to use it and he has a nice committee in Gerard Wicks, Jamal Morrow, and James Williams. Adding on, the Cougars will still have 3 starters on the line which is big. Defensively it is a slight question with the passing as they ranked 112th in the nation last year, but most of it was chalked to inexperience. If they continue to get better, then they will not be 112th for sure. If they can get strong performances from the line, which may be the weak spot this year, they will be in the mix for a while and could head to Eugene 4-1. If not, it may be a rough go. The Cougars do not have any easy schedule with the conference as it gets rough early with back-to-back tilts with USC (at home) and Oregon (at Eugene). And then a horrendous run at the end seeing Stanford at home but then two rough road trips to end the season in Utah and Washington. Anything of 8 or 9 wins would be impressive in my eyes. BEST CASE RECORD: 10-2 WORST CASE RECORD: 6-6 MY PREDICTION: 8-4 The last two games will be so hard for me to think the Cougars could upend either Utah or Washington, both nightmarish places for visitors.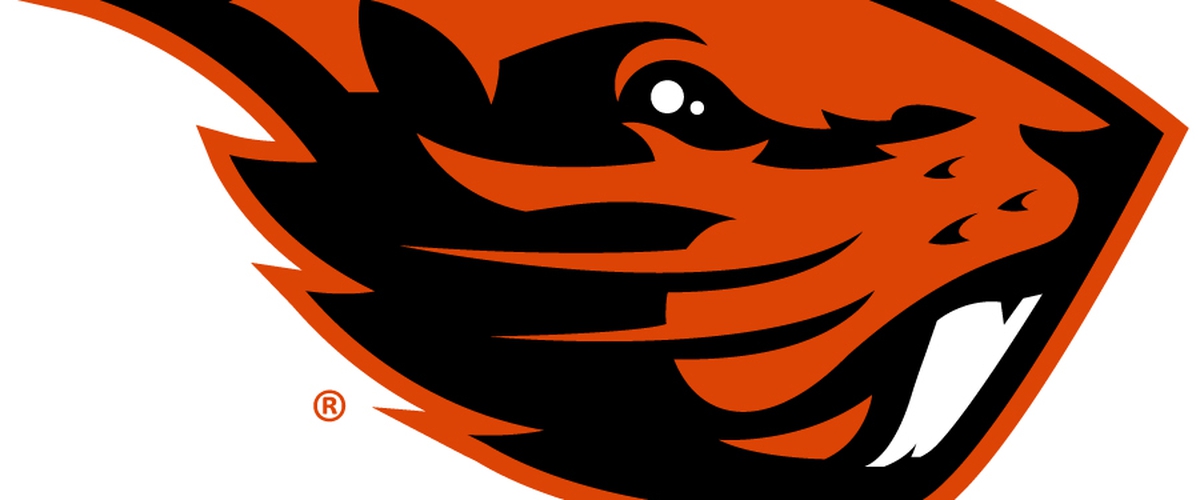 5. OREGON STATE BEAVERS: Oregon State can be a major wild card this year under Gary Anderson. They finished 4-8 last year but ended on a strong note with decisive wins (albeit to Arizona and a beaten Oregon squad). The Beavers can run the ball well (similar to what Anderson did at Wisconsin), but there is difficulties with consistency at quarterback. Jake Luton will start week 1 at Colorado State, but he will have to show his worth. He's a big dude (6'7") and has a good arm so Oregon State is hoping he will get them to their first bowl game in 3 years. He will have Ryan Nall who may be one of the best kept secrets in college football. However, Oregon State's fate may be decided on the offensive line where they are replacing 3 starters. They hoped to have solved one issue with former defensive lineman Sumner Houston being the center. If he can live up to the hope the Beavers have, it may be a surprising group here. Defensively, while they are hoping to get physical up front, Oregon State returns 1 starter on the line in the 3-4 and a line that was horrid against the run. But they are hoping a lot and wanting to play a more physical game. The linebackers may be an underrated bunch in the conference with Bright Ugwoegbu being the focal point. He seems to be a take charge type of linebacker and a guy to watch in the conference. Oregon State loses two key players in the secondary but they have a young and talented crew they have recruited to step in at any point so this will be an interesting group to watch as well. The Beavers schedule is interesting, both in-conference and non-conference. They start off at Colorado State and then 2 weeks later a home game against Minnesota. But the start of the conference games are rough with Washington State, Washington, USC, Colorado, and Stanford in a 7 week span. It gets easier down the stretch, but that first part is tough. If they can pull an upset or two, they will show they are going to be competitive in 2018. BEST CASE RECORD: 9-3 WORST CASE RECORD: 3-9 MY PREDICTION: 5-7 The schedule is tough in the conference. IF they can steal a win against either Minnesota, Stanford, or Colorado (2 of the 3) they have a shot. But if they can't, Anderson's seat will really start to warm up.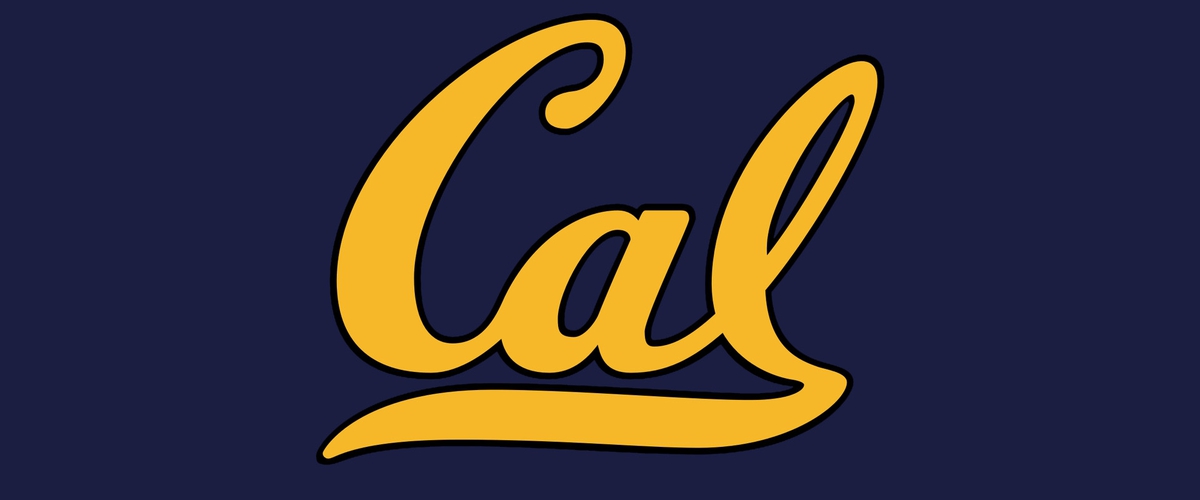 6. CALIFORNIA GOLDEN BEARS: Sonny Dykes is gone and the Air Raid offense will change, but just a little as Justin Wilcox hired a pass happy offensive coordinator in Beau Baldwin. The offense will slow it a tad so it may get the defense a bit rested on the sidelines (one of my major complaints on the air raid/spread offenses). But it may not be enough. Wilcox looks like an obvious hire for Cal being the defensive coordinator at Wisconsin, but if the system on offense wears out the defense, it won't matter. And the offense has new pieces all over outside of Demetris Robertson. Will it be Chase Forrest or Ross Bowers at QB? If the offense does change a bit, the run game could play a huge factor with Tre Watson and Vic Enwere (Cal's own Thunder & Lightning). But questions abound on an offensive line that may be very weak in a conference evolving into a physical conference up on the lines, which could spell disaster for the Bears. But it is the defense that will have to do better regardless, as they were dead last in nearly everything save passing, and that may be a problem this year. The secondary has two senior starters, but safeties are a question with one coming off of knee injury in Evan Rambo. And in the North division, that will not bode well. The defense flips to a 3-4, though the line up front is a problem and their best end moves to linebacker in Cameron Saffle to shore up their issues at linebacker. Cal is not figured to be contending in 2017, and the schedule is pretty much murderous throughout with 2 power 5 games including an opener at North Carolina and two weeks later home to Ole Miss. And facing off in the north is not easy. But there are some winnable ones notably with Arizona, Oregon State, and may put up a fight with Washington State at home. That said, it may be a long year in Berkeley. BEST CASE RECORD: 5-7 WORST CASE RECORD: 1-11 MY PREDICTION: 2-10 Wilcox will have to switch things around after his first year to move a step forward.
PAC-12 SOUTH
1. USC TROJANS: USC will always have the talent to be competitive because they are USC, but finally since really the Reggie Bush/Matt Leinart Era, they have a national powerhouse again. All of it may be in part because of Sam Darnold, who may be the best quarterback in the nation after the Trojans went 9-1 under his calling. USC will have a major question though on the line where 2 linemen return, but he is elusive enough to probably avoid a lot of would-be sacks anyway. He will continue to hand the ball off to Ronald Jones, who is becoming a major threat. The wide receiving group will be question marks with nobody returning at starter from 2016, but Darnold is a great quarterback, and I believe great quarterbacks make great receivers so people may have to watch this group, especially Deontay Burnett. Defensively they will have to get better with six returning starters, including Rasheem Green. They weren't terrible last year but they were not a top 25 defense in anything. It may fall heavily on the linebacking group, who is returning 3 starters there and could create havoc all over. The back end should also be fine despite losing Adoree Jackson as their skill set rivals those to the other powers of Alabama, Florida State and Ohio State. USC's schedule is very favorable this year compared to the horrid one last year. The road games are all winnable (Notre Dame & Colorado are their toughest games). No Washington or Oregon. Stanford at home early and Texas at home the week after. It wouldn't be a great shock if the Trojans enter the PAC-12 Championship game 12-0. BEST CASE RECORD: 12-0 WORST CASE RECORD: 8-4 MY PREDICTION: 11-1 I am looking at that road game in Colorado as the trap game as it is always those late games that hurt the power teams. But aside from that, they could dominate really easy.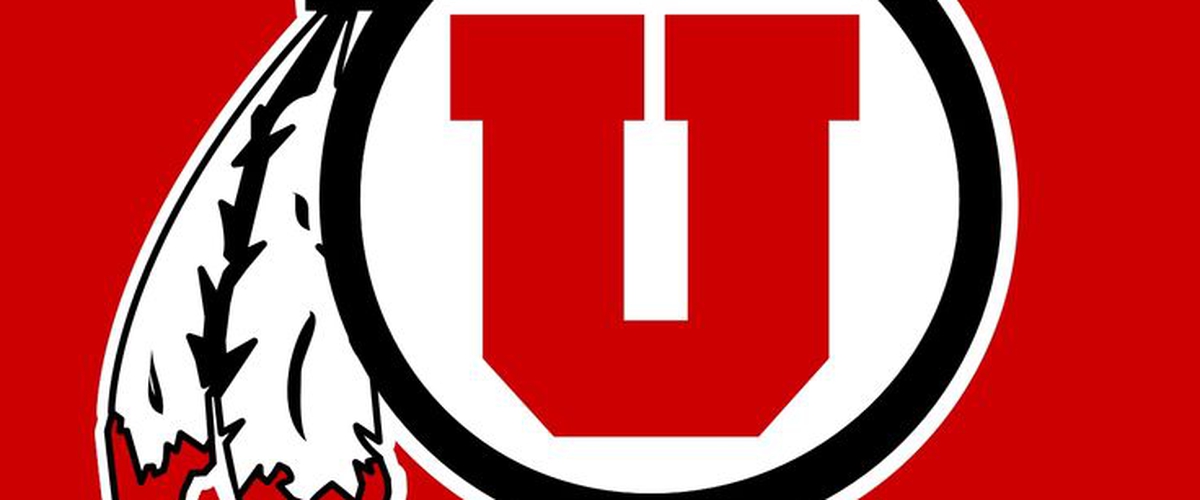 2. UTAH UTES: Utah is always in the mix of the PAC-12 race thanks in part to Kyle Whittingham, but they can never get over that hump thanks in part to offensive consistency. If Troy Williams plays with more consistency, the Utes could be a sleeper in the PAC-12 but he needs to play better and stronger down the stretch. Had the Utes won either game, they possibly could have been in the mix of a New Year's Six game (probably a lock had they beaten both). But Williams needs to step up. But he will also need help from his supporting staff, which is a new crew in general. So the likes of Armand Shyne, Raelon Singleton, and Demari Simpkins are all going to have to play major roles in 2017. Worse, the Utes have one returning tackle coming back. So Simmons will have to be on his toes more. But if the offense struggles, the defense should be okay despite issues at secondary. The line and linebackers should be stout and continue their stout defense on the run. The question will be if Utah can show improvement in he secondary, that was a key factor of being 101st in the nation against the pass. The Utes schedule is not a hot one this year seeing USC, Oregon, and Washington all on the road. So those home tilts with the rest of their divisional foes and their road game at Arizona loom large in the sense that if they can hold serve on everything else, their record may be better than what the team may be. And you can credit that to Whittingham. BEST CASE RECORD: 10-2 WORST CASE RECORD: 5-7 MY PREDICTION: 8-4 Utah normally has that one game they lose they should win. Arizona or Washington State may be that game.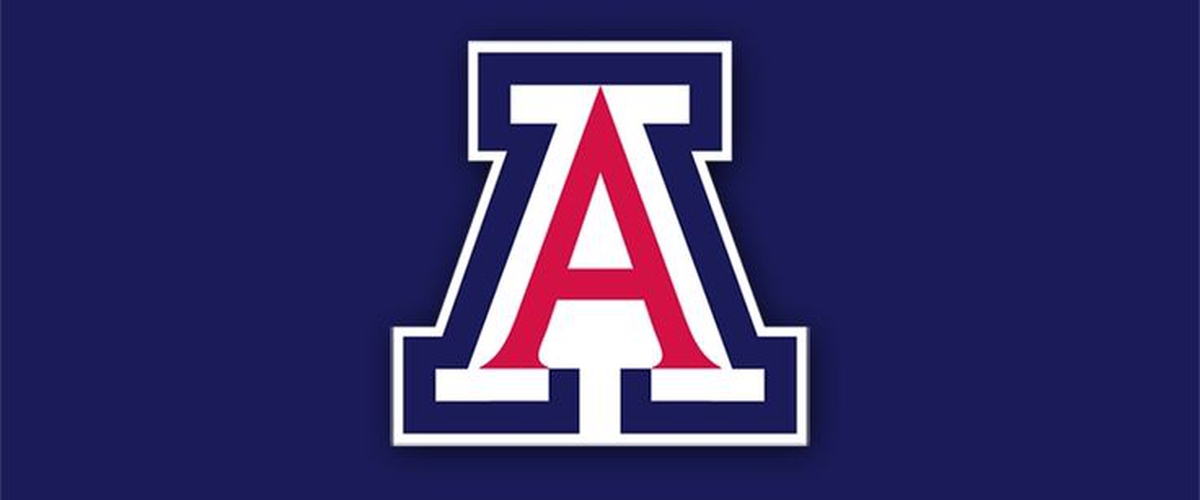 3. ARIZONA WILDCATS: Rich Rodriguez once again finds himself on a burning seat in Tucson as some were surprised (myself included) he came back for 2017. However, the Wildcats bring back 13 total starters (7 on defense, 6 on offense) including 4 offensive linemen where they pave the road for their running backs, notably for Nick Wilson. However, the question will be at quarterback is that Arizona is a giant mess as Brandon Dawkins was not a quality passer and probably ran too much when he shouldn't have. He is in a battle with Khalil Tate to see who is the starter. Both are the same kind of player where they want to run first and then pass. Even in RichRod's system it is not a winning formula The passing game HAS to improve. But Arizona should improve on defense, bringing back two starters on the line, but will have to be more physical up front. Adding to it, the linebackers are going to be very young with possibly 3 freshman starting against Northern Arizona. The Wildcats strength will be in the secondary where 4 starters last year return. IF the line generates a pass rush and De'Andre Miller can stay on the field, this is a team that could sneak up on others if they are not careful. Arizona can start out 3-0 when conference play begins, but it is going to be a tough road (but again, no Stanford or Washington). But where it hurts is late having 3 of 4 away (USC, Oregon, and rival Arizona State). BEST CASE RECORD: 9-3 WORST CASE RECORD: 2-10 MY PREDICTION: 7-5 I don't see Arizona being bad for 2 years in a row, but I don't know if it keeps Rich Rodriguez from a pink slip either.
4. COLORADO BUFFALOES: Until the conference championship game, Colorado had an albeit thin chance of crashing the playoff before Washington waxed them. But the Buffaloes return 9 despite losing Sefo Liufau at quarterback. But a lot of hope is placed on Steven Montez to take over. If he does, Colorado won't miss a beat on offense. Which is great because the defense is going to have a major personnel overhaul. DJ Eliot comes over to replace Jim Leavitt, who left for Oregon. Adding on, only 3 starters return but none on the line, which was stout last year. However, most have a lot of experience, so the drop-off may not be as bad. If the linebackers continue to play their way, then they may not have one at all. But that is a question heading into this year. Colorado if all goes to plan should be competitive but probably not have the year they had in 2016. The good news is there is no Oregon or Stanford and they get a rematch with Washington at home early on. But there are some tough games including an improved UCLA squad as well as Oregon State & Washington State on the road in back-to-back weeks and finish off at Utah. That said, they did show they can play with anybody on the road last year, even Michigan last year before the Wolverines pulled away late. BEST CASE RECORD: 9-3 WORST CASE RECORD: 5-7 MY PREDICTION: 6-6 They will take a step back on defense. Too much overhaul there.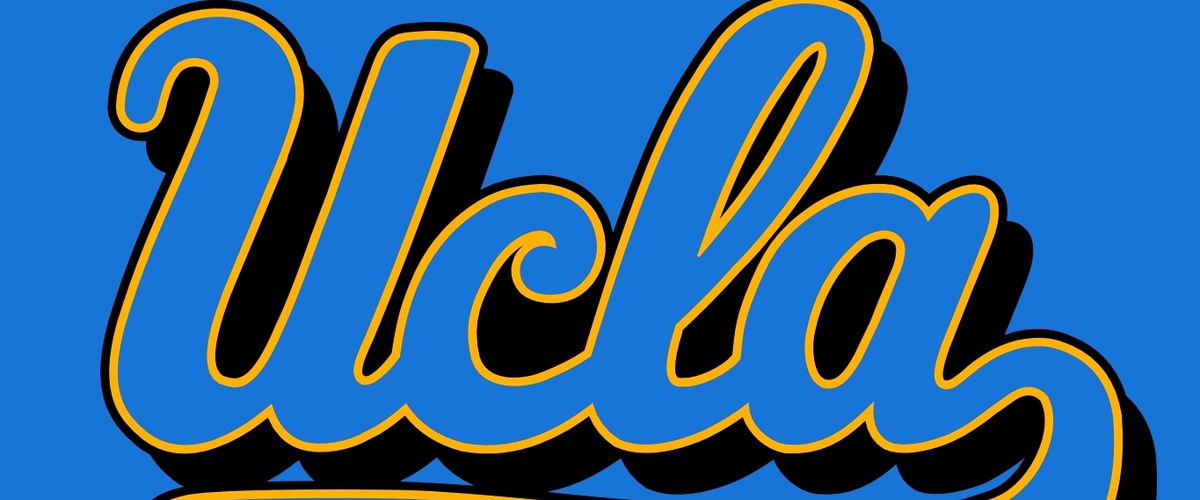 5. UCLA BRUINS: Fool me once, shame on me. Fool me twice, it happens more often than not. I have been historically high on the Bruins because of the talent they draft and their emphasis on defense. Last year I did put the Bruins in the playoff with bringing their entire defense the year before back and Josh Rosen was a can't miss quarterback. However it went south and fast. The offensive line was horrid as Rosen was inconsistent in part because of it, that is if he was out on the field not nursing injuries from being hit all the time. The running game was also non-existent as they were second to dead last in the nation with the run in 2016. That has got to improve, but it all is reliant on the line. Jedd Fisch takes over as offensive coordinator as he comes form Michigan, where they had a run-first mentality and emphasize of winning the trench wars so I expect UCLA to improve in this area for sure. The defense did suffer injuries lat year so we didn't see what they were really capable of. But they have linebacker Kenny Young, who is a major talent and can have a big year if the defensive line can get to the backfield. If the line, which returns only 1 starter (Jacob Tuioti-Mariner), can win those wars (they didn't last year) then the Bruins defense will be a tough one especially with a good secondary. UCLA didn't draw the favorable schedule card with seeing the three major teams in the North, (and Stanford & Washington on the road), but outside of those and USC, everything is winnable. BEST CASE RECORD: 8-4 WORST CASE RECORD: 2-10 MY PREDICTION: 5-7 As good as Rosen can be, I don't know if the line will be as productive and there is going to be a tough time losing the likes of Takk McKinley, Jayon Brown, and Fabian Moreau.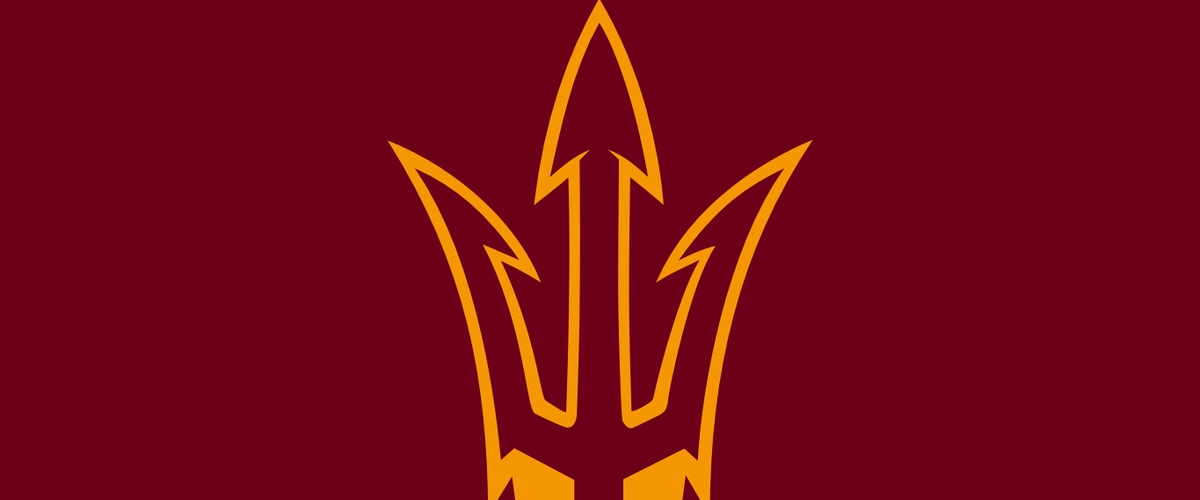 6. ARIZONA STATE SUN DEVILS: Needless to say, I am not the biggest of Todd Graham supporters nor do I like his coaching philosophy of the quick-strike no huddle predominantly passing squad. The problem is he wears out his own defense with it and gets bullied on a consistent basis. With the PAC-12 starting to evolve more into a physical conference especially on the lines, the Sun Devils style of play is probably becoming obsolete and probably not what will work in 2017. Arizona State brings in Alabama transfer Blake Barnett to run things. Barnett has already made noise, literally by talking about the starting quarterback battle between him & Manny Wilkins and then taking aim at his former head coach in Nick Saban about "lying" to him as the starter. But right now he is on the outside looking in, though Graham is hoping Barnett wins it with his performance at practice. The Sun Devils have a new coordinator that Barnett is familiar with in Billy Napier, who was the WR coach at Alabama. So, it may help, but it also may have a philosophical difference with Graham and trying to use some physicality on the offense and possibly not as a quick-strike offense we have known to see in Tempe. Defensively the Sun Devils return 8 starters but how much of that is a good thing? The defense ranked dead last against the pass, 2nd to last in total defense, and 5th to dead last in in points allowed. Again, I think Graham's style hurts them badly and we don't know how good these guys really are because of it. But they have Koron Crump. He had 9 sacks last year and could have a big year if the Sun Devils are to improve. They are bringing in Phil Bennett, who was the defensive coordinator at Baylor, though that isn't a great feeling as Baylor hasn't been known as a defensive juggernaut in their run of success and likely a key reason why the Bears struggle agianst others in the Big 12. So I don't know if Graham giving the keys to him is the best of ideas in the world. Arizona State to me looks to be in rebuild mode as the talent on both sides is coming, but some believe Graham's ceiling has maxed out as a coach in Tempe. I don't see them winning many games in the conference this year. Maybe Arizona, given that rivalry. But that's it. BEST CASE RECORD: 7-5 WORST CASE RECORD: 2-10 MY PROJECTION: 3-9 This wasn't the year for Graham to have a transition and him sticking to his guns where he thinks his offense the way it is can win all these games especially a murderous 5-game stretch with Oregon, Stanford, Washington, Utah, and USC. I'd be stunned if they won one of those games. End result is Graham gets fired.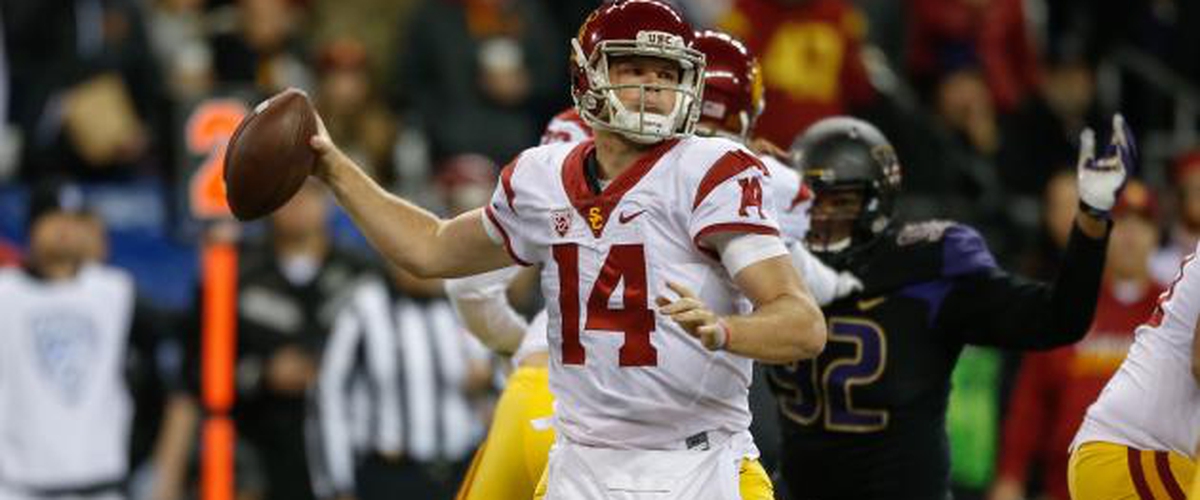 PAC-12 CHAMPIONSHIP: WASHINGTON HUSKIES VS. USC TROJANS: This game is going to be a revenge game for the Huskies as USC ended Washington's bid for perfection in 2016 with a 26-13 win. Of course it did not matter in the grand scheme of things as the Huskies won the PAC-12 and went to the playoff. If they meet this year, I believe it will be a playoff in its own right to see who will get into the actual playoff. Of course the storylines would be great of playoff, revenge, Browning vs. Darnold, etc. It would be just a back and forth battle if this happened. And it may be a game where the last team with the ball may win. And I think you would see a classic quarterback duel in the process between Browning and Darnold. But I think in the end, Sam Darnold would be more cool under pressure and would find a way to win the game and enter himself into USC lore. MY PREDICTION: USC 37, WASHINGTON 34
TOP 5 QUESTIONS FOR 2017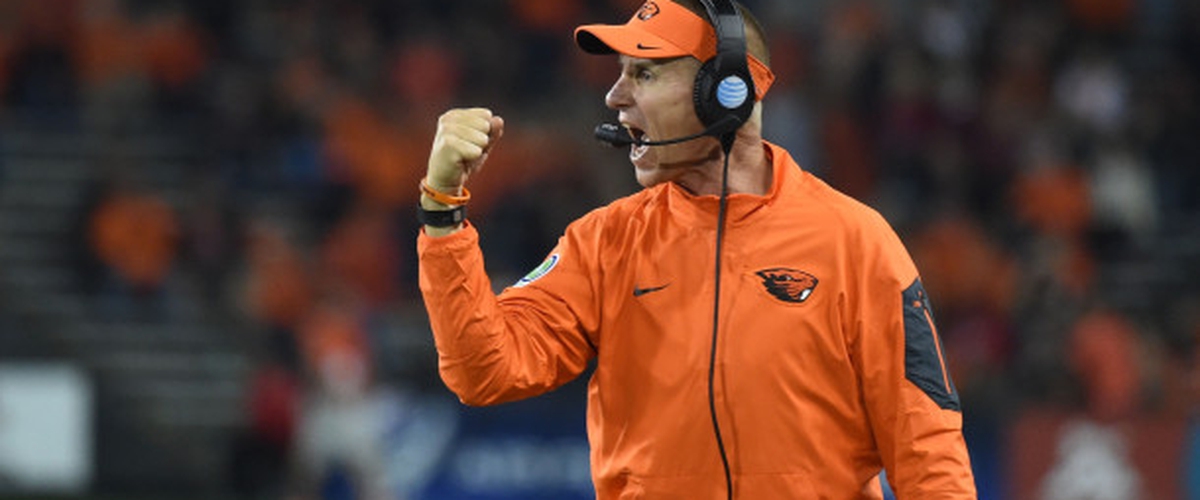 1. ASIDE FROM MORA, GRAHAM, AND RODRIGUEZ, WHAT OTHER HEAD COACH COULD FIND THEMSELVES ON THE HOT SEAT? Gary Andersen is a possibility if Oregon State does not make any progress in 2017. He has the program up from where it was, but 3 years in and if he does not make a bowl game, fans will be very restless up in Corvallis. Others to look at may be Mike MacIntyre at Colorado if the Buffs take a major drop-off and even Clay Helton if USC is not a factor for the playoff by November (i.e. being 8-4 or 7-5).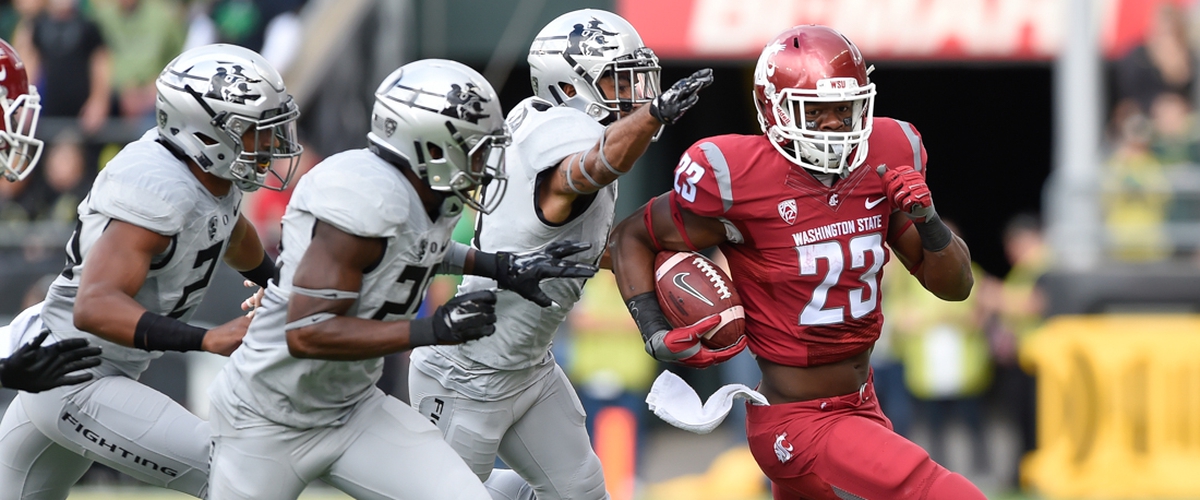 2. WHAT TEAM COULD BE A SLEEPER LIKE COLORADO WAS IN 2016? Washington State. Mike Leach is an Air Raid coach but he has the ability to understand when to run the ball. He also knows when to keep his offense out on the field and keep his defense rested and also have a physical defense that can win the battles up front. And the fact they are returning a lot on both sides of the ball, especially on defense and he still has Luke Falk at quarterback. The schedule is tough but the Cougars have done well in Oregon even in Eugene over the last few years while they get Stanford at home and if they can take down Utah and USC, all best are off in the PAC-12. Another team to watch is Oregon. They can be back pretty quickly.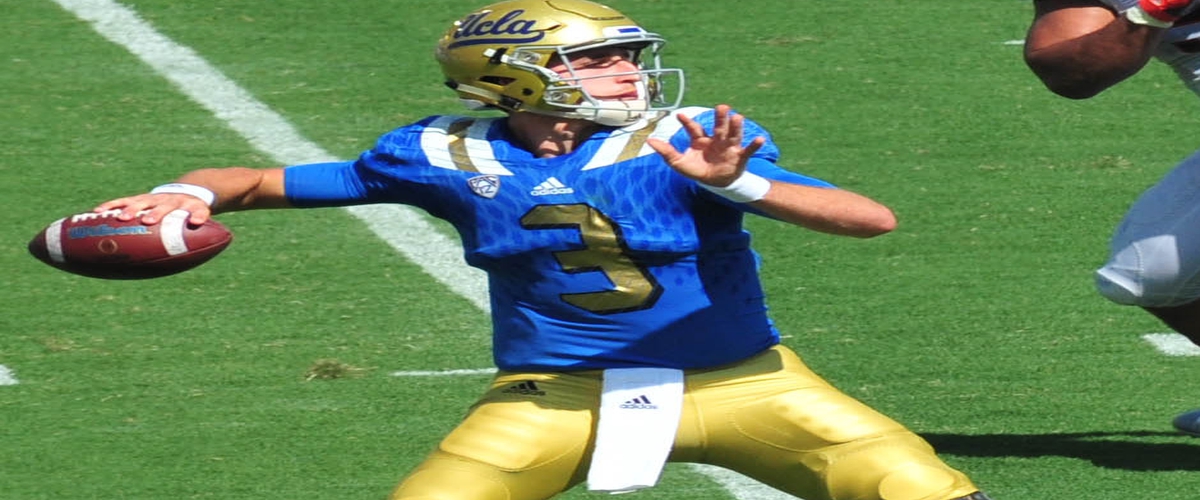 3. WILL JOSH ROSEN GET BACK ON TRACK IN 2017? Anything is better than 2016 so yeah. But Rosen will perform well if he is still being pressured so the hype may still be missing this year too as the offensive line is still a question mark at UCLA. But right now Rosen is doing more talking than anything which I am not sure if it bodes well for the Bruins. And he is probably the 5th best QB in the conference even healthy as I'd probably take Darnold, Falk, Chryst, and Browning right now and maybe Herbert after the season is over. But he has to really focus in on the season to get it going though.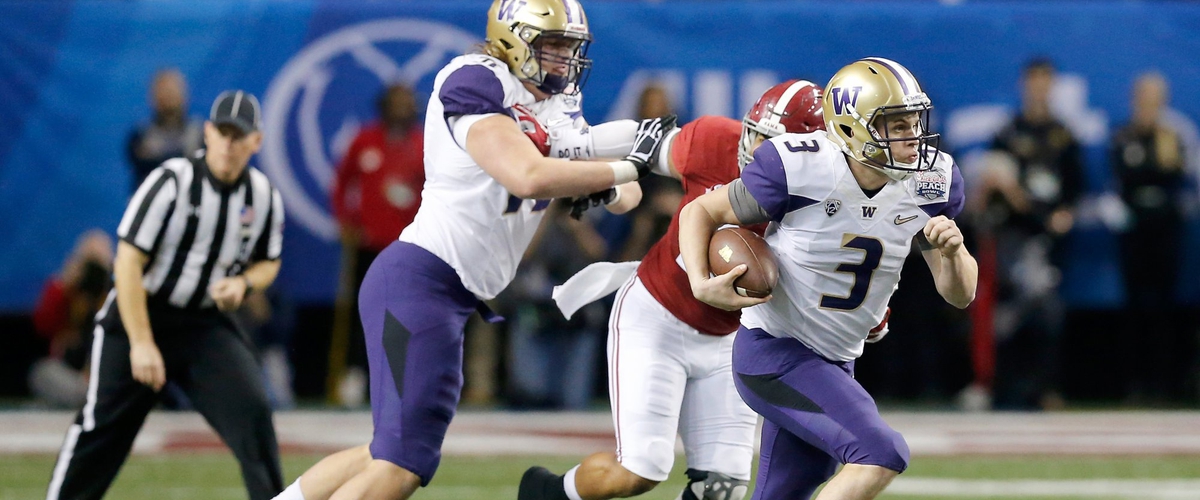 4. IS THE PAC-12 FINALLY BACK TO COMPETE WITH THE OTHER CONFERENCE POWERS? If they are not back, they are really close. You are seeing the likes of the favorites such as Washington and USC being more like the rest of the nation in terms of line play. Granted USC had a lesson taught to them by Alabama in 2016 in that 52-6 debacle Week 1 because of how Alabama dominated on the line. But in these early non-conference tilts and the bowl games, the PAC-12 has not fared well because of being bullied on the lines. It is why Arizona State has not taken that step to the next level. It is why Oregon does not have a national championship in 2010 or 2014. It is why UCLA is not there either. Stanford is still a continuous threat since Harbaugh because they rely on those linemen on both sides of the ball to win the games. But you still have those teams like Arizona State who want to think winning with the skill players trumps all which keeps those teams from being super competitive on a national level. But yes I think they are.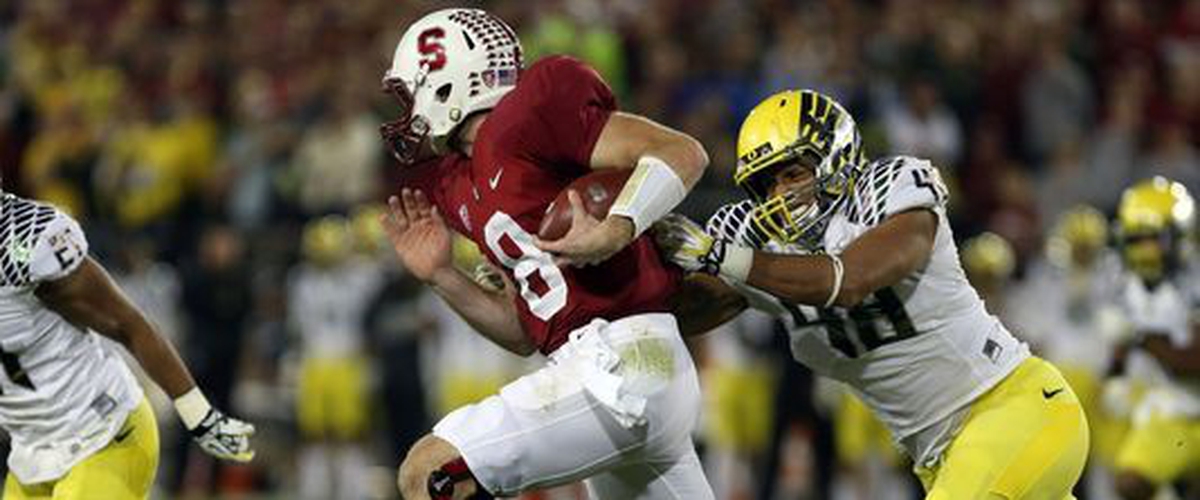 5. IS THE PAC-12 NORTH THE BEST DIVISION IN COLLEGE FOOTBALL? Hard to say no. You have Washington, who went to the Playoff. You have Stanford, who is always in the mix. Oregon if all goes to plan, could be a 9-10 win team. Washington State is a threat to win 10 as well. If Oregon State makes the improvement and get to a bowl game, that is also huge. The only issue will be California as of this point. Maybe it is a post in the making.
That is it for this eek. Next week, the Big 12.
Other college previews
-Fan in the Obstructed Seat
---