End of an Era: Downfall of the Detroit Tigers
I woke up September 1st and went to see my cell phone. It said, "BREAKING: Tigers trade All-Star pitcher Justin Verlander to Houston Astros for 3 prospects."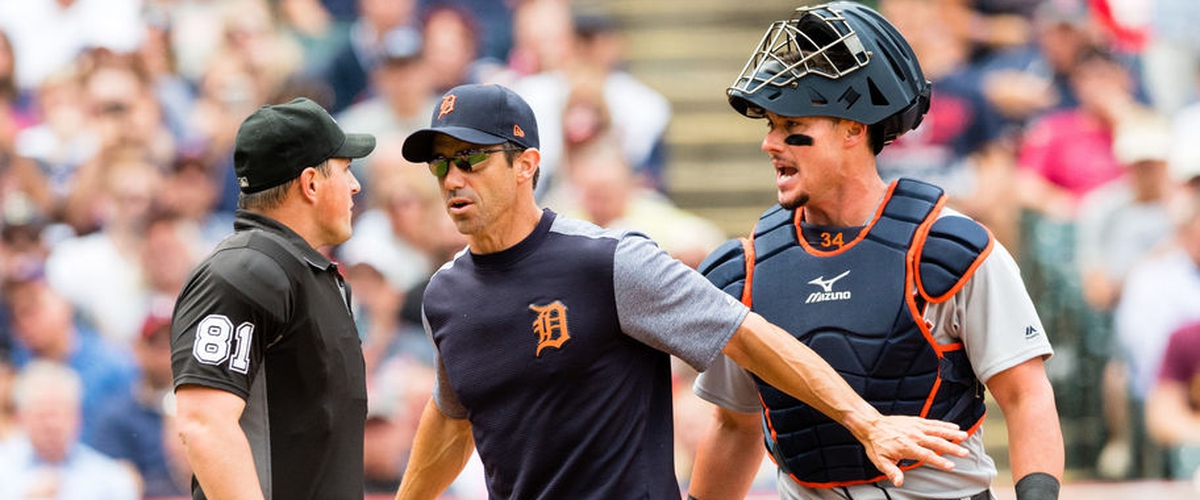 All I did was nod my head. I wasn't surprised. And really given the fact that the Tigers had gone into sell mode with trading away JD Martinez, Justin Wilson, and Alex Avila in July and then Justin Upton right before Verlander was moved, I wasn't fazed too much by it.
But what it signaled was the end of the 11-year run of the Detroit Tigers.
Yeah, the Tigers went into sell mode 2 years ago in 2015 trading away David Price and Yoenis Cespedes. However, they were out of it and they were also free agents by the end of the season so it really did not have much bearing. The main players who had signed long-term deals remained put, such as Verlander, Miguel Cabrera, Ian Kinsler, JD, etc. But this time, it wasn't like that. In fact, it has a more of a "time to clean the slate" vibe (though you can argue the slate can still be cleaner).
So what went wrong with the Tigers?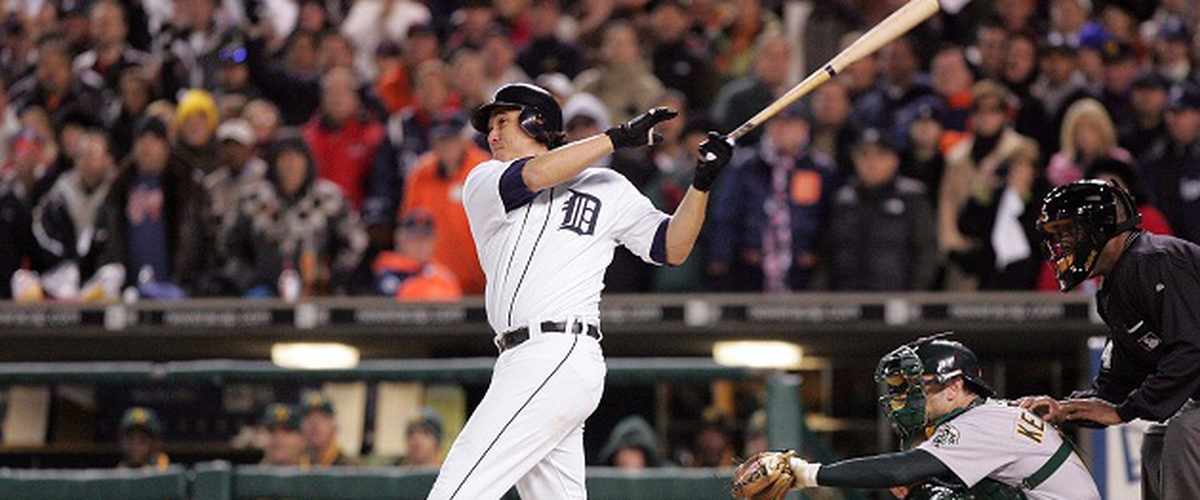 Honestly, you have to go back to what went RIGHT with the Tigers. Before 2006, the Tigers were probably baseball's worst franchise from 1994-2005, having 3 seasons of 105+ losses (with 2003 being 119 losses) and a few other seasons of having mid-to-high-90 losses. The only years of "excitement" were 1997 and 2000 when those teams finished 79-83. When Dave Dombrowski took over near the start of the 2002 season, the Tigers were in shambles. Nothing on the farm, nothing with talent on the field. Detroit was baseball's wasteland. When he took over, he sent the guy who created the wasteland, Randy Smith (the guy who never met a trade with the Astros he didn't like), packing. A few decent drafts where Detroit netted the likes of Curtis Granderson, Justin Verlander, Joel Zumaya and then getting prospects of Jeremy Bonderman, Nate Robertson, and others, started turn things around. It also helped when Mike Ilitch opened up his pocketbook for the Tigers, expanding the payroll and signing future Hall of Famer Ivan Rodriguez to help the young staff of Bonderman, Robertson, etc. and then signing the likes of Magglio Ordonez, Kenny Rogers, and Todd Jones.
But here is the thing: the Tigers were ripped by everybody with the signings. Not because the signings were bad, but the MONEY given to the signings. Rodriguez, while having a good year in 2003 with the Marlins, many still penned him to be on the decline. Magglio? Ripped to shreds as his knee injury in Chicago was supposed to be a career threatening one yet Detroit gave him one of the highest paid contracts during that off-season. Rogers, not as talked about but many felt like it was an overpay as was Jones. But the issue was, Detroit HAD to overpay for these guys. They wouldn't have arrived to Detroit (only 2 years removed of 119 losses and that it is DETROIT) had another team offered them a similar amount.
However, the Tigers got the last laugh in 2006. Magglio, Pudge, Rogers, and Jones were all key contributors to Detroit's post-season run that saw them in their first World Series since 1984 while the likes of Verlander, Zumaya, Robertson, and Bonderman played key roles as well. Of course, the symbol of the change was Jim Leyland, who took over as manager that year.
Detroit got to be a contender fast. They went out and made trades for star players such as Gary Sheffield and gave him a contract extension. They went out and traded for Miguel Cabrera and Dontrelle Willis and gave both contract extensions. They also gave Bonderman, Robertson, and Brandon Inge extensions as well for their play in 2006 and 2007. Only the lavish-spending Yankees had a larger payroll than the Tigers during this time. But once again, many felt like the extensions were "overpriced."
To this, the my response was "yes, they were all overpaid, even then." Willis lost all control of what made him a Cy Young candidate with the Marlins. Bonderman battled injuries and inconsistencies. Robertson fell off badly. Inge was a contributor for the Tigers but was a polarizing figure for fans with his streak play and comments in the media. The only one who panned out was Cabrera who became one of the top 5 hitters in baseball.
Later on the Tigers signed Victor Martinez to an actual reasonable deal. His first year in Detroit was a great year and the Tigers got to be one of the front-runners in baseball, thanks in part to Verlander & Cabrera being very dominant. However, Martinez was lost for the next season. But with those albatross contracts of Bonderman, Robertson, and others coming off the books, the Tigers gave a massive contract to slugging first baseman Prince Fielder. The payroll was at this point now astronomical. Adding on, the Tigers gave massive contract extensions to Verlander, and another one to Cabrera. It had pretty much made certain the likes of Max Scherzer, David Price, and others were not going to remain in Detroit for any massive run.
In other words, the payroll, while it meant good quality players came through Detroit in this time, also handcuffed them to get other needed pieces to give them their first world championship since 1984.
But to say money was the ONLY issue of why the Tigers fell apart I would be lying.
Dombrowski was never one to shy from a big trade, as we saw when what we thought forefit the farm to get Cabrera and Willis. The two major pieces of the Tigers and their future, Andrew Miller and Cameron Maybin were sent to the Marlins. Of course, Detroit got a future Hall of Famer in Cabrera and it took really 4-5 years after before Miller became a relief pitching stud while Maybin had a couple decent seasons (including one where he returned Detroit in 2016), but nothing compared to Cabrera's contributions. But it also set the tone of trades for the likes of David Price, Jose Iglesias, Max Scherzer, Alfredo Simon, etc. If Dombrowski wanted a guy, he got a guy. Did it matter to him who he gave up? Perhaps not. And if a trade went awry for Detroit, people would jump at Dombrowski for making the dumb trade though in the end of most trades it wasn't as disastrous as it once was. But what it did was pretty much shred the farm system to pieces like it was before Dombrowski took over.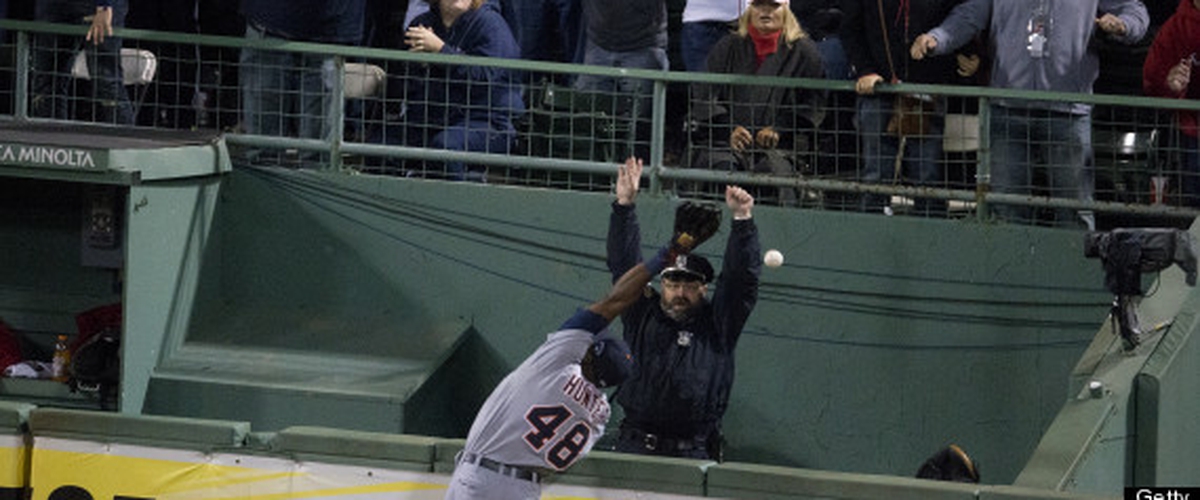 SO, WHAT WAS THE TURNING POINT? For me, it was Game 2 of the 2013 ALCS and the Grand Slam by David Ortiz where it sent Torii Hunter over the right field wall. Up to that inning, Detroit had been dominating in every aspect. They were up in the series 1-0 on the Sox when Anibal Sanchez outdueled Jon Lester in Game 1 and looked to go home to Detroit up 2-0. As a Tigers fan, I just sensed that moment would change EVERYTHING for the Tigers (at least in the ALCS). Boston won the game and then took 3 of the next 4 to go to the World Series (and win).
So how did I think it is the face of the downfall?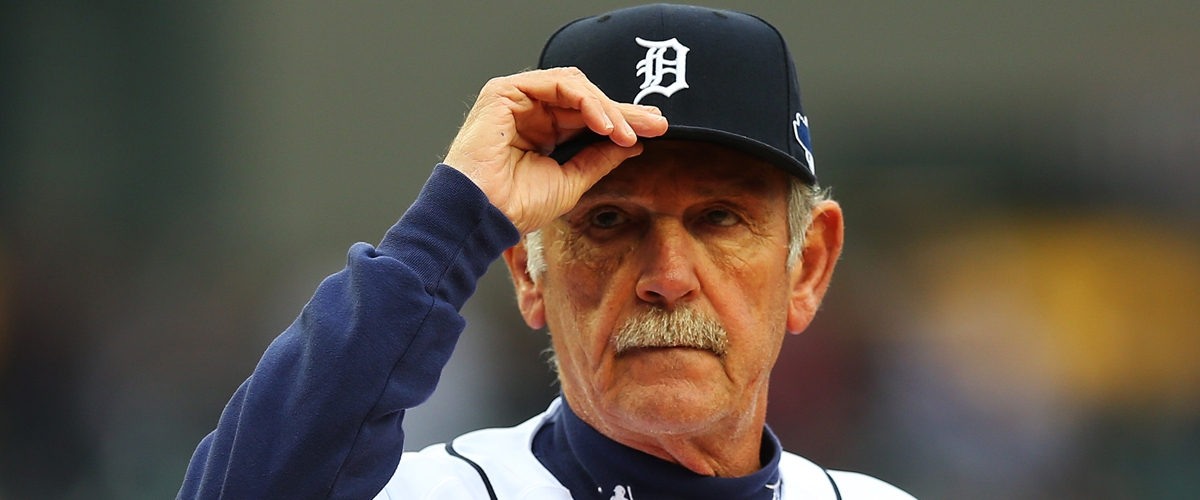 1. Leyland stepped down days after the Tigers elimination. Die-hard Tiger fans who are armchair managers were happy as Leyland was too "old school" and did not use the metric approach for his team. In other words, they believed he underachieved. But the one thing you could say was he ran the team and they knew who was boss.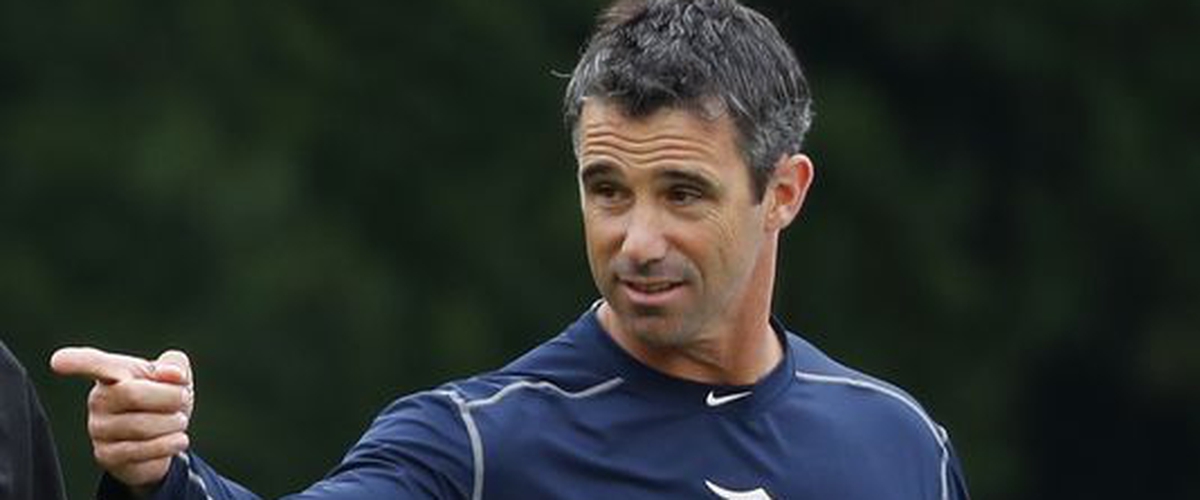 2. Brad Ausmus was hired. The same die-hard armchair manager Tiger fans were praising the hire as Ausmus was far younger than Leyland (Ausmus was 44), had an Ivy League degree from Dartmouth, and was a face of a new-school approach. One problem: he never managed a professional baseball team before. And that was my concern was he was running a team full of veterans with egos and I thought he was better suited for a younger team that was in a relative rebuild. I had actually wished Lloyd McClendon take over as Tigers manager given his experience and knowing the players better.
As it turned out, Ausmus was probably more old-school than Leyland using plenty of sacrifice bunts for an American League team and a team with a stout offense like the Tigers. The same fans clamoring for him wanted him fired after the 2014 ALDS against Baltimore where many felt he butchered the series with his decisions.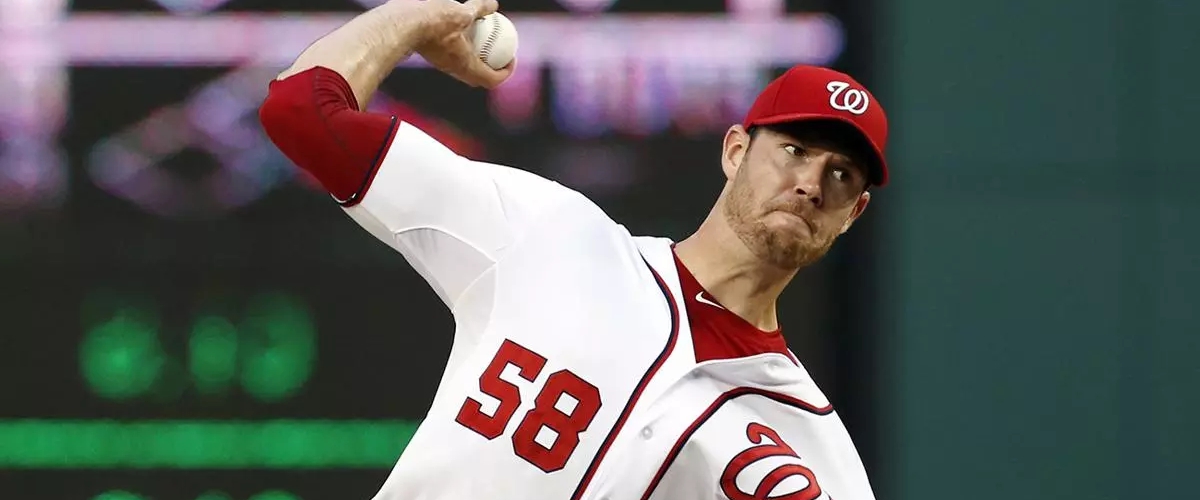 3. The Doug Fister trade. While Doug Fister was probably forgotten on the rotation in 2013 for Detroit that had Verlander, Scherzer (who was the Cy Young winner), and Anibal Sanchez (who could have won the Cy Young if not for Scherzer this year), he was a very solid and reliable starter for the Tigers. Detroit traded him in part to free up some money to sign Joe Nathan to close. The Tigers in turn got Robbie Ray, Ian Krol, and Steve Lombardozzi, Jr. This may go down as the worst trade in Tigers history (yes, I am including the Doyle Alexander/John Smoltz trade as Doyle actually contributed to the Tigers in 1987). Ray stunk. Krol stunk. And Lombardozzi never made it with Detroit to Opening Day. And then Ray was gone one year later to Arizona.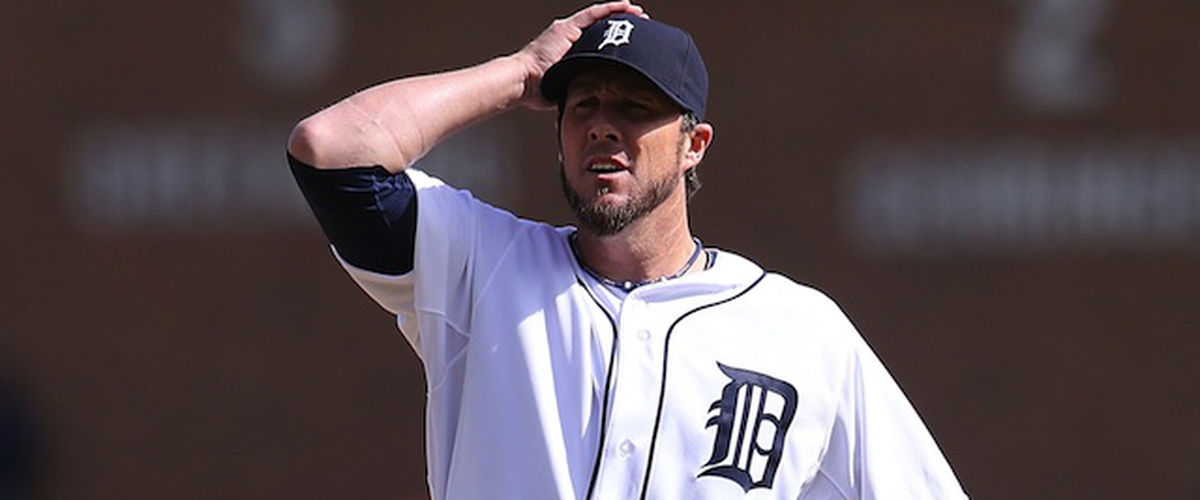 4. Signing of Nathan. Signing Joe Nathan was an obvious choice at the time. He was still one of the most dominant closers in baseball and Detroit ever since 2007 when Zumaya had major arm problems had massive issues in the bullpen that had been exposed every October after that. However, Nathan was no different than the others before him like Todd Jones and Jose Valverde (post-2011 Valverde), maybe far worse. Adding on, the attitude he portrayed did not make a lot of fans in Detroit and felt like he should have been treated better. But he also had a vibe that he didn't respect Ausmus either, which may be more of a tell-tale case of the players running the Detroit clubhouse.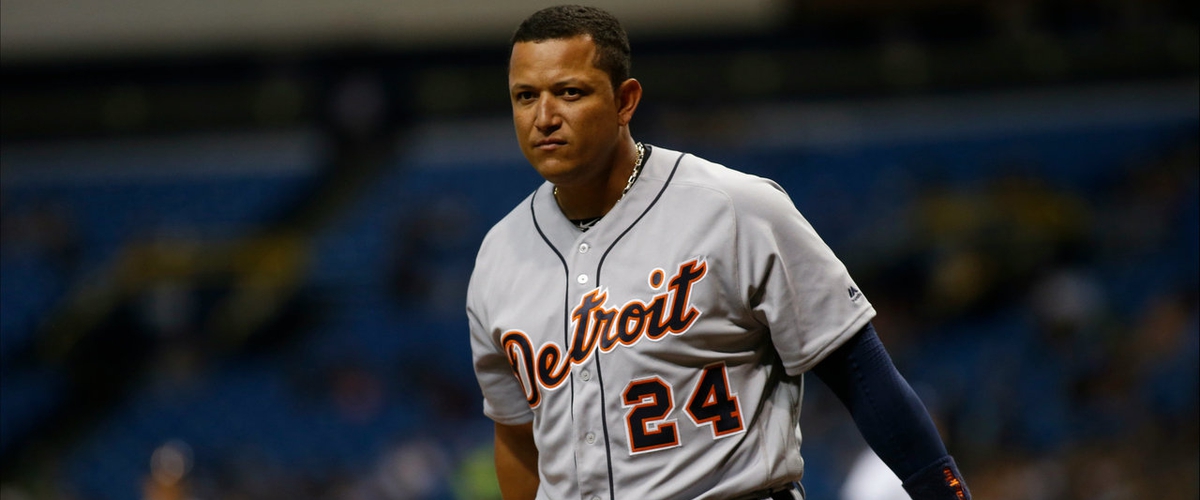 5. Cabrera's contract extension. 10 year deal, $292 million for a player who had pretty much been the best hitter in baseball the previous 5 seasons. It meant he would be a Tiger for life. Life was good. But it also meant Max Scherzer was going to leave Detroit after the 2014 season. Adding in the fact that Verlander's contract was sky high and you had contracts of Fielder still being paid under Detroit, Victor Martinez, etc. the Tigers payroll was very crippling thanks to this contract. While the first 3 years of Cabrera's contract he had produced, his numbers have inexplicably gone pedestrian in 2017 (.249 average, 16 HR, and a .734 OPS, all career lows by a wide margin).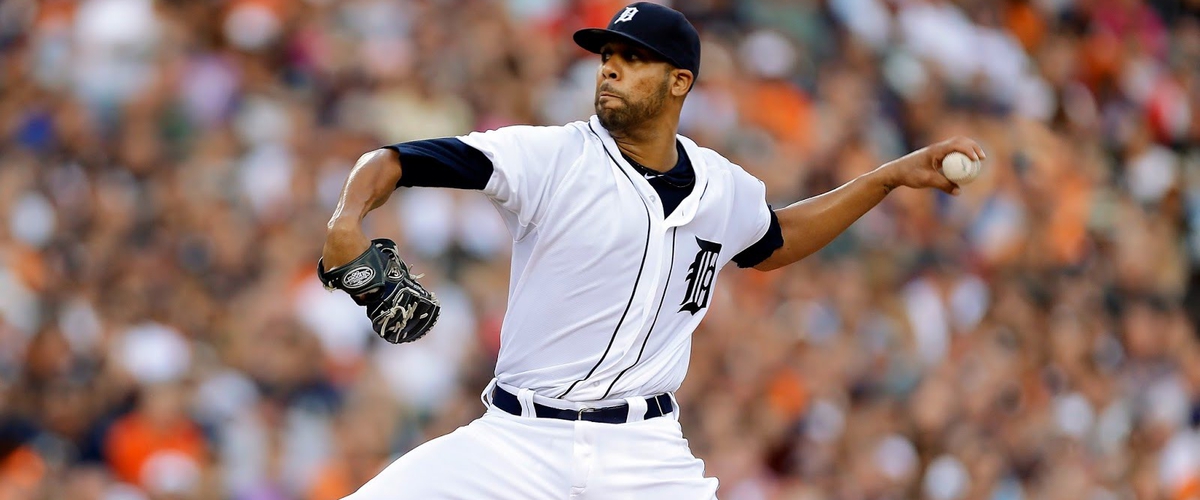 6. David Price trade. At the time, it revved up the Tigers fan base and gave hope 2014 was the year. Verlander (2011 Cy Young winner), Scherzer (2013 Cy Young winner), and Price (2012 Cy Young winner)? The only other trio that was as deadly than these three would have been the Maddux/Glavine/Smoltz years in Atlanta (and when you add in 2016 Cy Young Rick Porcello to the mix, dear lord). But the trade lost Austin Jackson to Seattle and also sent Drew Smyly and Willy Adames packing, thus really drying up the farm. Price pitched well for the Tigers, but similar to Nathan, it seemed like there was a respect issue from him to Ausmus. And he didn't get the Tigers over the top in 2014. And there was a massive hole in CF after that trade occurred.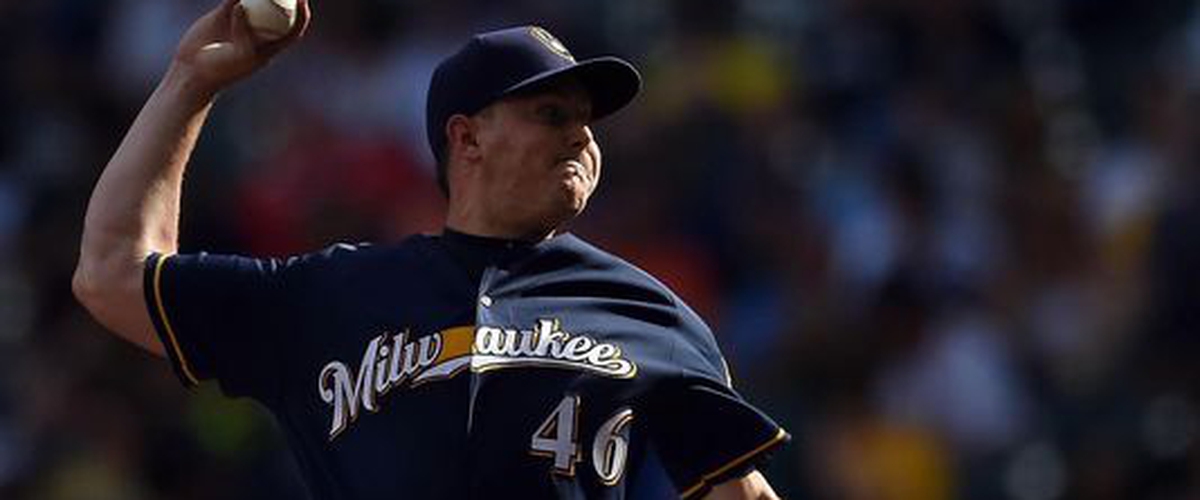 7. Setting fire to the rest of the farm. Corey Knebel, Eugenio Suarez, Robbie Ray, and Hernan Perez were all Tigers in 2014. Knebel was traded to Texas for Joakim Soria (who didn't pan out for the Tigers either). Suarez was traded to Cincinnati for Alfredo Simon (who was a mess for the Tigers). Perez was waived and picked up by Milwaukee. Ray was traded to Arizona in a 3-team deal for Shane Greene. Knebel became an All-Star closer for Milwaukee. Ray became an All-Star starter and may be the best pitcher in the NL not named Scherzer, Kershaw, or Bumgarner. Suarez has been a strong contributor for Cincinnati and Perez has been Milwaukee's super utility guy. Again, all of it is in retrospect as we don't know if any of these former Tigers would have fared greatly in Detroit had they stayed.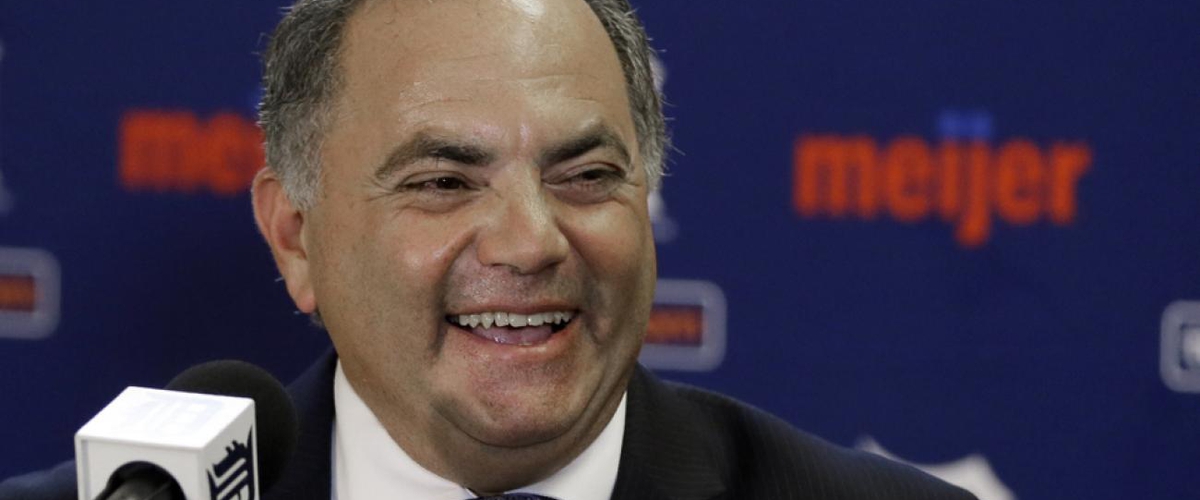 8. Al Avila hired to replace Dombrowski. We can say a lot about Dombrowski as the mentality of "prospects are really poker chips" to him (see the moves he has made in Boston), but most of the trades and signings worked when he was in Detroit. He know what to get and how to get, and that included his final three trades as Tigers GM. He netted some good quality prospects from the Price and Cespedes trades (Fulmer, Norris, and Boyd) before he stepped down. But Avila just seems in over his head like Ausmus. The signings of Mike Pelfrey and Mark Lowe to multi-year deals were horrid even at the time, equivalent to when Randy Smith signed Bip Roberts and Billy Ripken back in 1998. Giving Zimmerman a mega-deal wasn't hot as he got injured early on into the 2016 season as he has never recovered from that on the mound. The trade of JD Martinez where many have felt the Tigers were robbed in that move did not make people excited about Avila either. Jury is out if the Verlander, Upton, and Wilson/Alex Avila trades will pan out. Not many are hopeful though, especially after what the White Sox did in selling their pieces.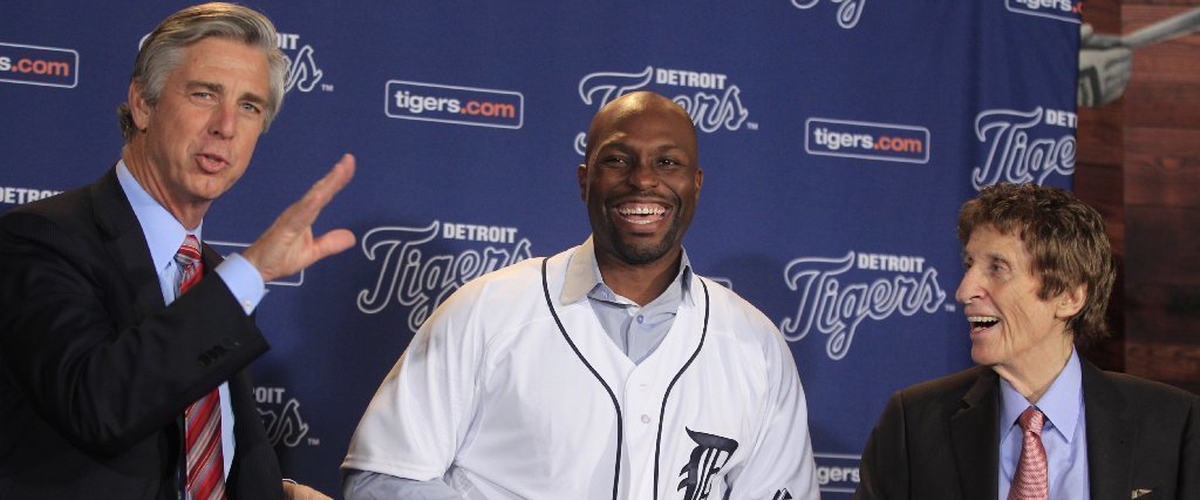 9. Mike Ilitch's death. This isn't a surprise by many as the Tigers owner had the mentality of "stop it at nothing" to get the Tigers to a world championship before he died. However, it doesn't seem like his offspring (who now run the Tigers) have the same feeling. Again, jury is out to see if Chris Ilitch is really involved not just from a financially level but on a emotional level with the Tigers (and in that case the Red Wings). He could undercut Avila or any GM that could take over in terms of how much the Tigers can spend. Or he could say "once the slate is clean, we will do it again like my dad wanted." Doubtful however at least to me.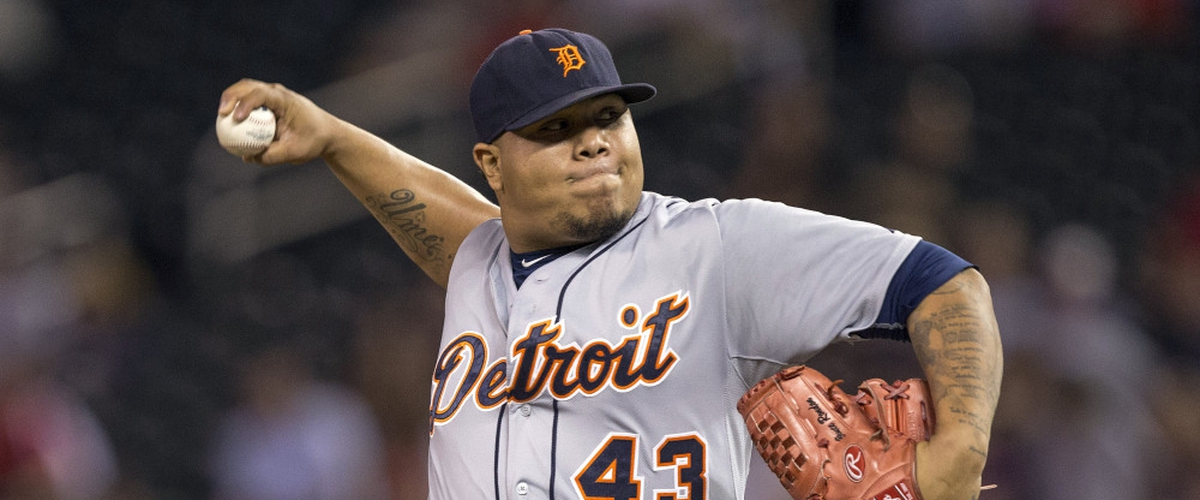 10. Mentality of raw live-arms. Ever since Joel Zumaya arrived, Detroit loved the fireballers with the likes of him, Bruce Rondon, Ryan Perry, Jacob Turner, Knebel, and Verlander himself had mid/high 90's fastballs. However, the issue with these guys (Verlander included at times) was the over-reliance of fastballs and the bit of missing locations or lack of movement with the fastball. Verlander uses movement so he is still considered a great pitcher, but the others lacked that movement. And then Detroit rushed them to the majors or didn't develop them like they should and were traded.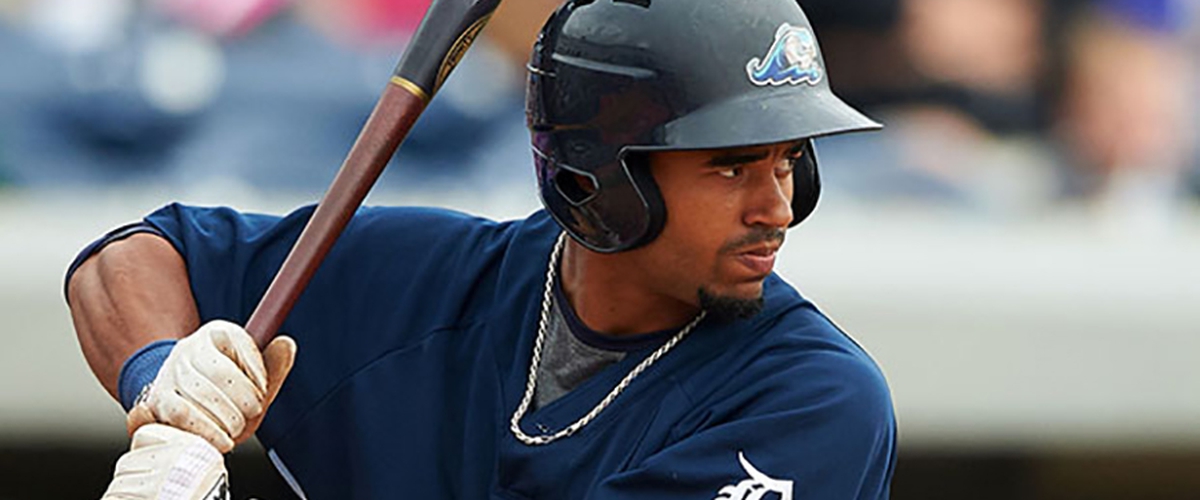 11. Poor drafts. To be fair, this has plagued Detroit before 2013 in part of giving up their top picks for free agent signings like Fielder and Martinez, but looking at the prospects now.... Derek Hill? Crawford? Christin Stewart? Beau Burrows? Hill has really struggled in the Minors since being drafted in 2014 and is still in High A ball. Crawford was traded away for Simon so that is a disaster in its own right. Stewart has actually shown some pop in AA (28 HR this year), but has whiffed a great bit and had a .256 average so that is all right. Burrows did great in Lakeland but had a rough go of it in Erie. Way too early on Matt Manning and while I am very hopeful on Alex Faedo, way too early on him too. As a Tigers fan, I want all of these guys to do well for my team and I really want Hill to prove me wrong, but if recent history of the Tigers says anything....
I mentioned in my post earlier this year on the Braves rebuild that any bad move during a rebuild will set a franchise back for a year, this rebuild Detroit is about to endure will be a far too long rebuild, similar to the one the Tigers had from 1994-2005. We're talking at the earliest a real threat by 2024 if everything pans out perfectly. But unfortunately I can see this rebuild continuing until 2027 given what is in place now. I get it that there may be a year or two where Detroit gets a top 3-5 pick or even a #1 pick and net a can't miss guy like Bryce Harper was or a Carlos Correa was. That is the ultimate hope. But if you have guys who are in over their heads like Ausmus and Avila and scouts who may be problematic, it won't matter who you get.
Here's hoping the rebuild is fast. Or here's hoping the next ten years go fast.
-Fan in the Obstructed Seat
---