Greatest Teams Never to Win a World Series in the Past 30 Years-93 Giants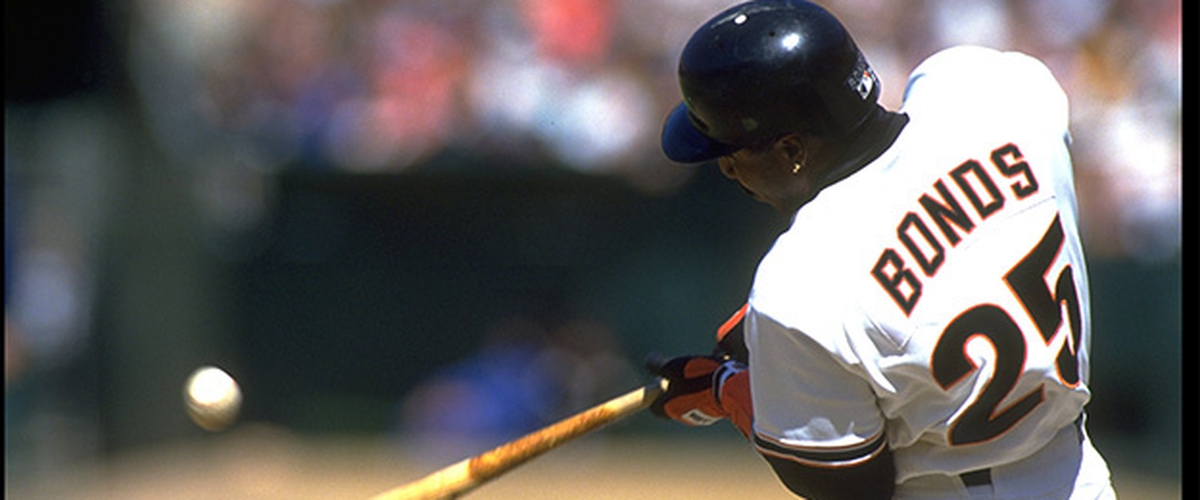 There are teams on my list that had holes, whether it be bullpen, dumb decisions, and one moment in time that altered the season.
The 1993 San Francisco Giants, they may not fit into any of these. In fact, save for a 8-game losing streak in early September, San Francisco did nothing wrong. The Giants won 103 games in 1993, but failed to get into the postseason. Why was that?
Well, the Atlanta Braves. And we will get into that.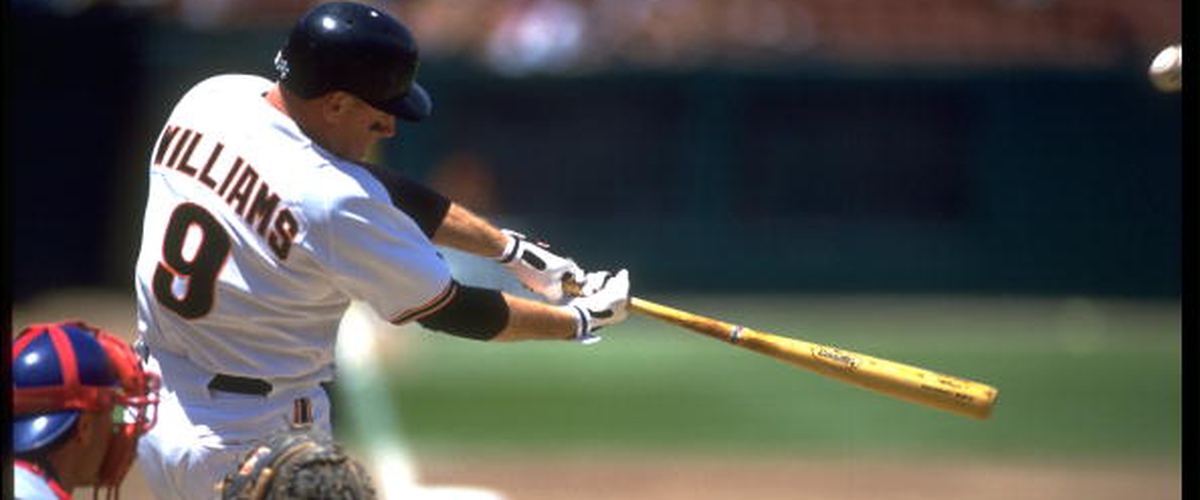 WHY WERE THEY GREAT? In December of 1992, the Giants signed probably the best all-around player in the game of Barry Bonds to a 6-year deal worth $42 million. Bonds was an MVP in Pittsburgh and the Pirates were unable to afford him so it was somewhat of a natural fit for him to go to San Francisco. His dad, Bobby Bonds played for the Giants and Barry's godfather was Willie Mays.
Bonds did not disappoint, hitting .336, 46 HR, 123 RBI, and OPS of 1.123, (save for average, all league-leading while leading in slugging pct. and on-base) as well as having 29 stolen bases. As I said before in my 1991 Pirates bit, we can say whatever we want about Barry Bonds with the performance-enhancers, but I would have much rather seen him in this time period when he was just an all-around beast, because, he was the best.
But Bonds wasn't a one-man wrecking crew for San Francisco in 1993. Matt Williams was coming into his own, hitting .294 with 38 HR and 110 RBI, giving teams fits when they had to face both Bonds and Williams. Will Clark was as steady as they came, hitting .283 with 14 HR (for him an actual down year). Second baseman Robby Thompson had a career year in 1993, hitting .312 with 19 HR and an OPS of .870. The rest of the lineup was a solid one, albeit nothing compared to those guys. Willie McGee was entering the last legs of his career, but put up decent numbers (.301 average, .742 OPS and still netted 10 SB's at age 34). Darren Lewis wasn't much at the plate, but his play in centerfield was great and netted a Gold Glove. Royce Clayton was a rookie and had his moments, good and bad, but overall consistent. hitting .282 in his first full year in the Majors.
The Giants pitching in 1992 and 1993 had an pitcher that is often forgotten and it was Bill Swift. Swift came over from Seattle as he was primarily used as a reliever (he started off as a starter with the Mariners, but did not do well). However, the Giants used him as a starter and got results from Swift, going 10-4 in 1992 after the transition to the rotation and then in 1993, he went 21-8 with a 2.82 ERA and a respectable 1.07 WHIP. He had help. John Burkett went 22-7 with a 3.65 ERA and also a respectable WHIP of 1.14. Trevor Wilson and Bud Black rounded out the crew. While they weren't dominant, Wilson & Black netted ERA's of 3.60 and under.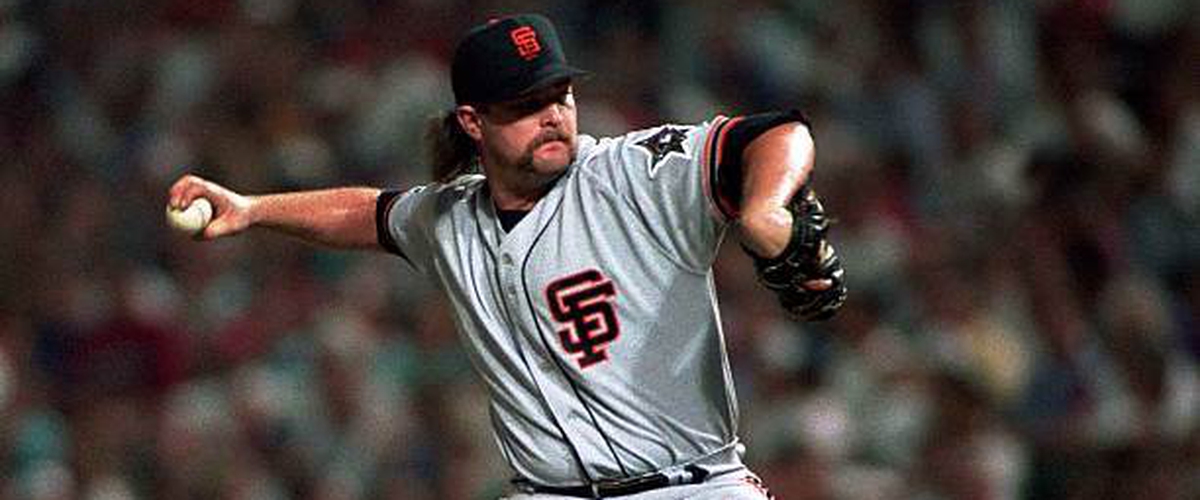 The bullpen was not great for San Francisco, but not a major cause of concern. Yes, Rod Beck closed out games and closed it out in dominant fashion (2.28 ERA, 0.88 WHIP and a K/9 Rate of nearly 10) and Michael Jackson (no, not the pop music star) was solid with a 3.03 ERA and a 1.06 WHIP and a nice 8.1 K/9. Kevin Rogers was a lefty specialist who had an ERA under 3. Dave Burba, who was not cutting it as a starter in 1993, was moved to the pen and pitched better, having a 3.89 ERA down there (to off-set his 5.32 ERA as a starter) and could do long relief if needed. Jeff Brantley, similar to Burba, also fared well being a reliever having a 3.55 ERA and a 1.12 WHIP.
San Francisco got the ball rolling in May taking over the NL West and blowing things up in the division. From May through June the Giants went 39-15 and had a 9 game lead with a 50-24 record. The defending NL champion Braves were an afterthought at this point, even with the Braves signing Greg Maddux in the prior off-season. By July 22nd, San Francisco went 65-32 and had a 10-game lead on Atlanta. And then they proceeded to take 3 of 4 from the NL East leading Phillies.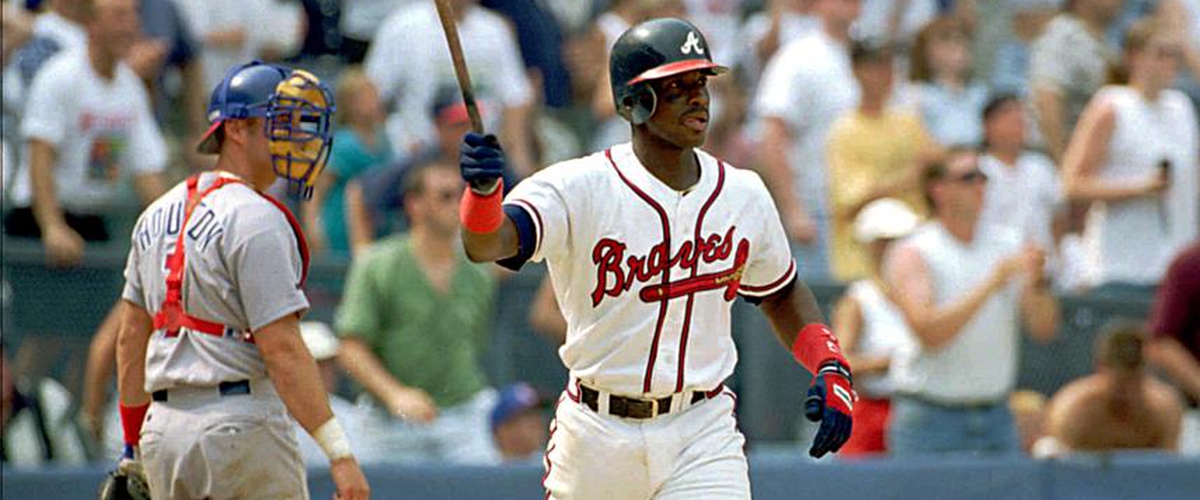 SO WHAT WENT WRONG? The Atlanta Braves. Atlanta got off to a relatively slow start in 1993, going 12-13 in April. While they did well in May, the Braves were not on the same torrid pace like San Francisco was in June (Giants went 19-9 while the Braves went 15-11). And it was evident Atlanta didn't have an offensive weapon like the Giants had with Barry Bonds, or even Matt Williams. David Justice got off to a slow start and Ron Gant was hitting well, but the rest of the Braves of Pendleton, Bream, and Lemke weren't getting it done so Atlanta acquired slugging star Fred McGriff. McGriff was as expected instant offense, and Justice also benefited from the Crime Dog's arrival. When Atlanta traded for McGriff, they were 54-41 and 9 behind the Giants. With McGriff in the lineup, Atlanta went an amazing 50-17 the rest of the way, including taking 5 of 6 from the Giants. The Giants in that same time period went 40-27. Can you REALLY think the Giants collapsed? No.
If I have to choose one moment that the seasons changed for the Giants and Braves, it was the 3-game series in San Francisco where the Braves swept the Giants in late August. But it was the third game that may have really symbolized the winds of change. Swift was to stop the bleeding agianst Greg Maddux and he proceeded to give up back-to-back home runs to McGriff and Justice TWICE in that game. The Braves tagged Swift and Maddux was Maddux and won 9-1.
The Giants division lead continued to shrink the rest of the way and by mid September, they had fully relinquished the division lead to Atlanta after an 8-game losing streak. To be fair, the Giants had one last power run in them winning 10 of 11 to get back into a tie with Atlanta in the final week of the season. The Giants played their hated enemies of the Dodgers while Atlanta got the expansion Rockies who they dominated. The Braves swept the Rockies and the Giants took the first 3 of 4 games against LA until the final game where the Dodgers obliterated the Giants 12-1, effectively ending their season and marking the 2nd time only a 100-win team in baseball history did not make the postseason.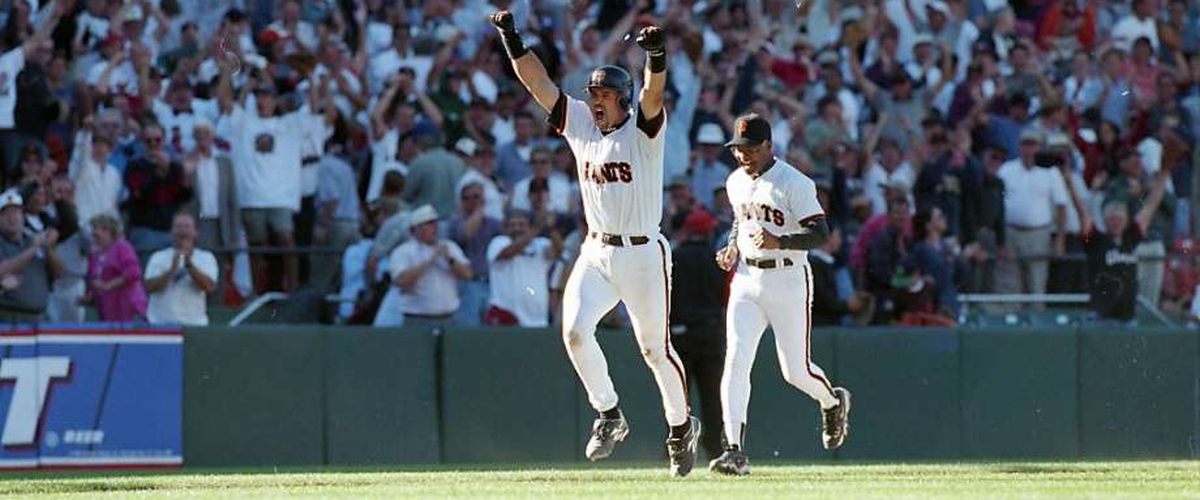 AFTERMATH: Somewhat of an odd one. The Giants for the next 3 years really did not have a strong team and maybe you thought the players on the 93 team didn't really get over that near-miss. Yes, Bonds was Bonds. Matt Williams had a monster season in 1994. But San Francisco couldn't keep Will Clark in the fold. Robby Thompson came nowhere near the performance he had in 1993. Swift was injured and the rotation fell back a bit and Rod Beck wasn't as dominant. The rotation kept on sputtering after 94 and the injuries plagued the Giants during this time period.
But the good news was they kept Bonds, added some contributors such as JT Snow, Jeff Kent, Glenallen Hill, and others before the 1997 season while some of their farm talent came up like Rich Aurilia, Bill Mueller, and Shawn Estes, (and a sleeper trade to get Brian Johnson during the 1997 season) all of whom made an impact for them and a new era of Giants baseball started. One to an extent that never has truly ended (albeit the 2017 season was a debacle) as the Giants have been for the most part competitive year in and year out.
OTHER GREAT TEAMS NEVER TO WIN THE WORLD SERIES
-Fan in the Obstructed Seat
---