Is Russell Wilson a Legit MVP Candidate?
The Atlanta Falcons defeated the Seattle Seahawks Monday night in a nail-biter. Forget that.
Matt Ryan is now 3-1 in Seattle all-time and had a great performance on Monday night. Forget that.
Matt Ryan is also 3-2 all-time agianst Russell Wilson (including playoffs). Forget that.
The Falcons overtook Seattle for the final Wild Card spot and now hold every worthwhile tiebreaker among the teams fighting for the playoff. Forget that.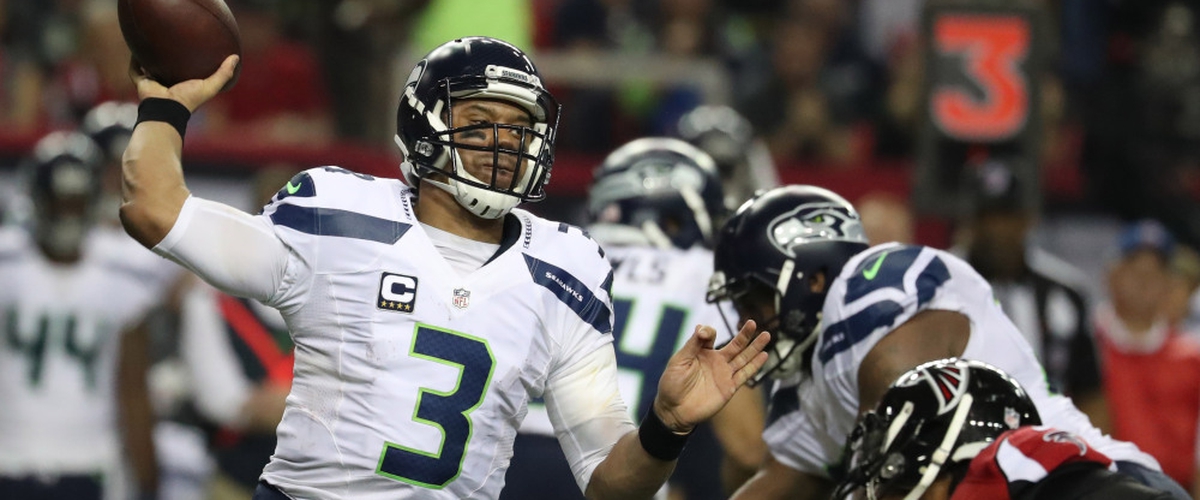 Well, that's what EVERYBODY was saying Tuesday morning after the Falcons beat Seattle. They were practically handing the MVP trophy to Russell Wilson in a landslide. Sorry Carson Wentz. Sorry Drew Brees. Sorry Tom Brady. Sorry Alex Smith (though your argument is going by the wayside). It wasn't a "West Coast Bias" that seems to becoming more and more evident with the West Coast media bragging about how great things are out there. Even the local radio stations in Atlanta were giving Russell Wilson its props and some were saying he's the MVP.
Really?
So let's divulge into Russell Wilson's chances.
First and foremost, Seattle is 6-4 now, losing 2 of their last 3 (both at home by the way). Richard Sherman and Kam Chancellor are out for the season, thus making it VERY difficult for the Seahawks to overcome. So if in reality the Seahawks are NOT in the playoffs, Wilson will not be considered.
So what makes him an MVP candidate?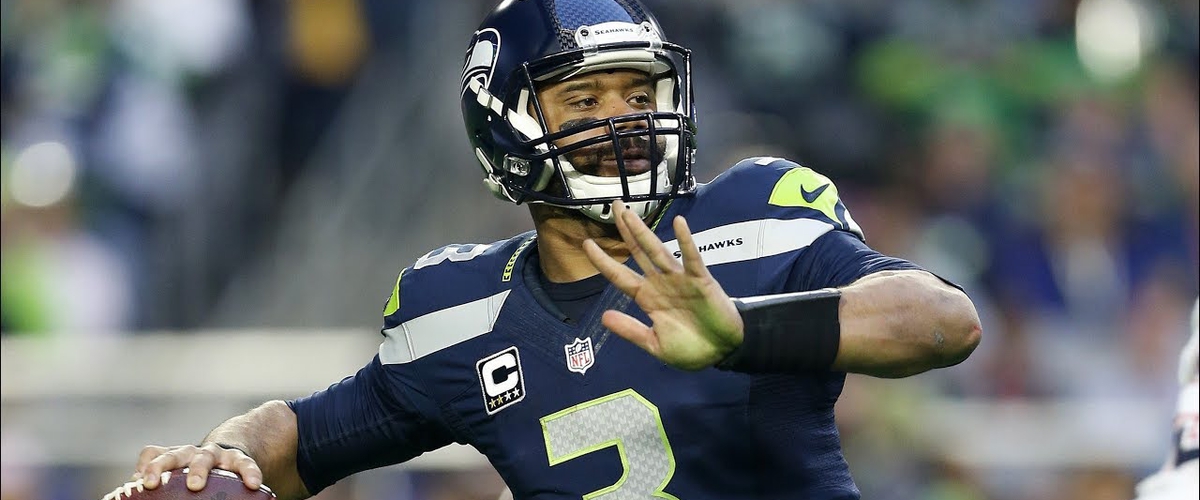 Well, Wilson is probably the greatest scrambling/mobile quarterback in NFL history. Yes, Russell Wilson. Not Michael Vick. Not Colin Kaepernick. Russell Wilson. The reasoning is simple: he can pass out of the pocket. AND when he is running, he is always looking downfield to see if anybody is open, as opposed to Vick or Kaepernick in the past, tucking it and running it. Wilson has probably added more seasons to his career because of it as opposed to somebody like Vick where he took numerous hits on runs and such, thus negating his effectiveness down the road.
Currently, only Tom Brady has more passing yards and touchdown passes than Wilson in the NFL. For Wilson that is an impressive feat, from a guy who was more reliant on running. Of course, he is still probably the best running quarterback in the league, running for 376 yards to this point. He's on pace for another 4,000 yard season and 34 TD's which will bear a resemblance to his 2015 season. So those are the key things going for him.
So what makes him NOT an MVP?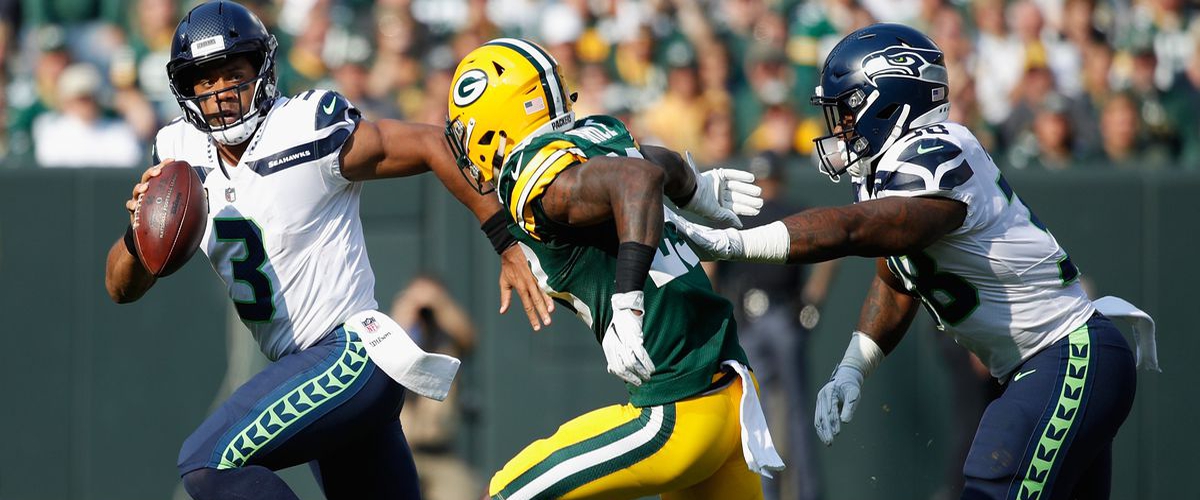 Wilson's 4 losses were to Aaron Rodgers, Kirk Cousins, Matt Ryan, and Marcus Mariota. All quarterbacks who for the most part are the upper echelon of the NFL. Was it his fault total against those guys? Overall, no. And the numbers have been okay, despite a lower completion pct (93/163, 57% comp. rating). But the other issue is that Wilson plays to the level of the opponents. We remember the duel he and DeShaun Watson had as both went tooth & nail with the Hawks winning. But he turned around and had a pedestrian game against the Redskins, and played "okay" against the Cardinals. But he also had a rough outing against the 49ers in Week 2 where it took them late in the game to win that. So, Wilson's two key issues in my eyes is that he cannot beat the top half of the league's quarterbacks and when he goes against the bottom half of the competition he is pretty human.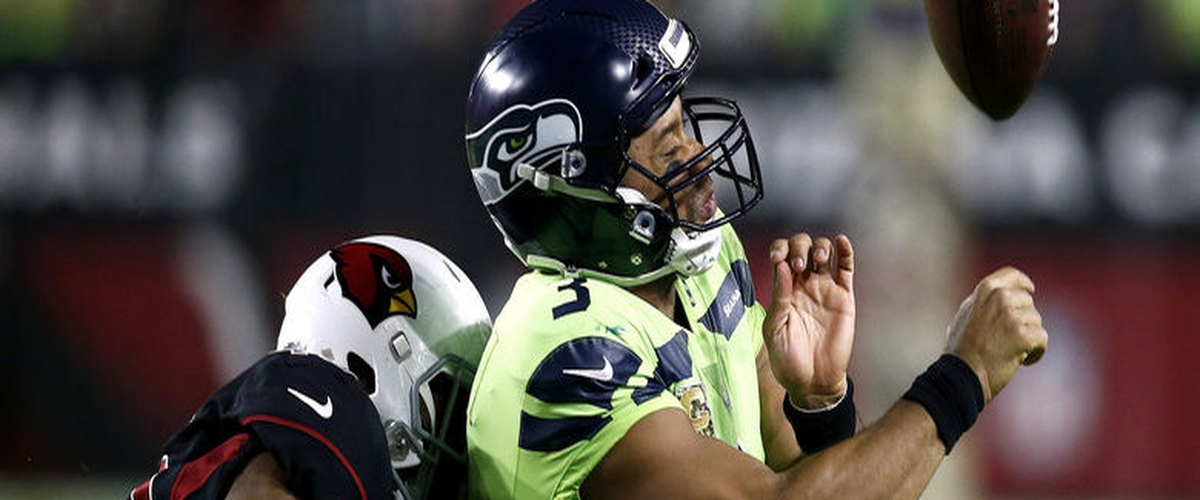 The other issue is and it came into play Monday agianst Atlanta is the inexplicable interceptions and fumbles he gets. He has fumbled 8 times this year and thankfully for him only two of the fumbles were on turnovers. So when you cut it up, Wilson is relatively turnover prone and sometimes given the scrambler's mentality won't throw it out and take either major sack or at times with him (not many) throw a dangerous pass that gets picked or almost gets picked.
Overall, Wilson has had a good year, but we need to cool our jets on the Seahawks QB being an MVP. If the turnovers get cut down and doesn't play "meh" towards the weaker teams, then you have to consider Wilson an MVP candidate. But right now, he doesn't hit my top 5. Sad because I do like watching him play.
-Fan in the Obstructed Seat
---