PAC-12 Championship Preview: Stanford vs. USC
The first of the major championships I am previewing this week. The PAC-12 Championship. For the 2nd time in 3 years the PAC-12 will likely not have a representative in the Playoff. Is it the famed "East Coast Bias" or is it the PAC-12 regressed in 2017 as a whole, notably at the top?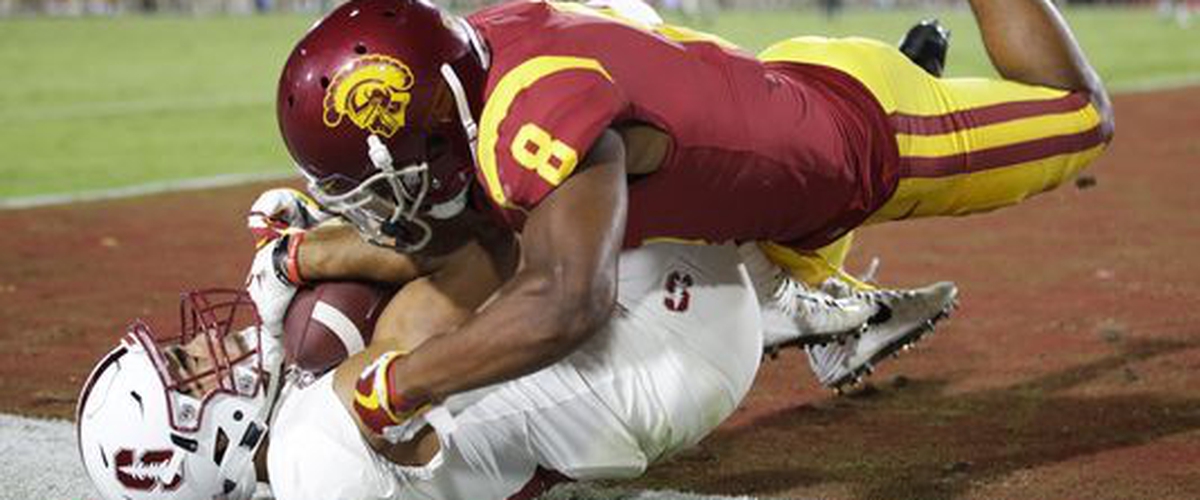 USC was my pick to win the PAC-12 and take a playoff spot. And I guess by all accounts they are still in for a shot. However, the Trojans went only a meager 1-2 against ranked teams including an epic blowout loss to Notre Dame so really I would say the Trojans chances of sniffing would be 1% and the lone win was to their opponent this Friday, Stanford. So really, USC's resume starts and ends with Stanford. So let's begin on what is a rematch from an early season tilt among two of the best the PAC-12 has to offer.
STANFORD WINS IF: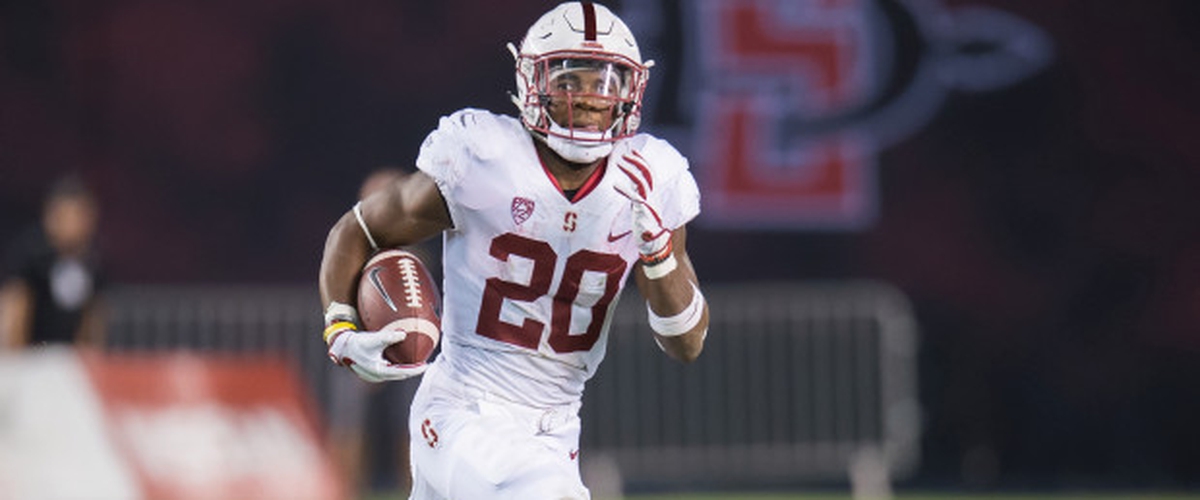 1. BRYCE LOVE PLAYS BIG (IF HE PLAYS): There are some people thinking (and hoping) Love sits out this game to prepare for his NFL future. I really hope this isn't the case. I get that the PAC-12 is not likely seeing the Playoff (especially Stanford), but I don't want to see players sitting out Championship games to prepare for their NFL careers. I get one thing if a team was in the New Orleans Bowl, but this is for a chance to play in the Rose Bowl. If he plays, he will have an EXCELLENT chance at 2,000 rushing yards for the season. Unheard of for a 13-week season, even with all the extra games and the offensive-minded teams we see now. Granted he had a 160 yard outing with a touchdown against USC earlier this year, though the Trojans won the game decisively, but if the Cardinal can keep the Trojans offense on the sideline, it will be problematic for USC the rest of the way.
2. THEY HAVE A BIG LEAD EARLY: The thing that Stanford has to do is pressure USC in terms of making Darnold pass. I love Darnold, but he has been very turnover prone this year. And while Darnold didn't do anything overly wrong against Notre Dame, he wasn't that "take it over" guy that USC has hoped for this season. And the other loss, when the pressure mounted he fell apart against Washington State. I think if Stanford forces USC's hand, they have to make Darnold beat him. And Stanford is not a team to really come back on, given how they play defense and you have Bryce Love who can gain yards and then take time off the clock.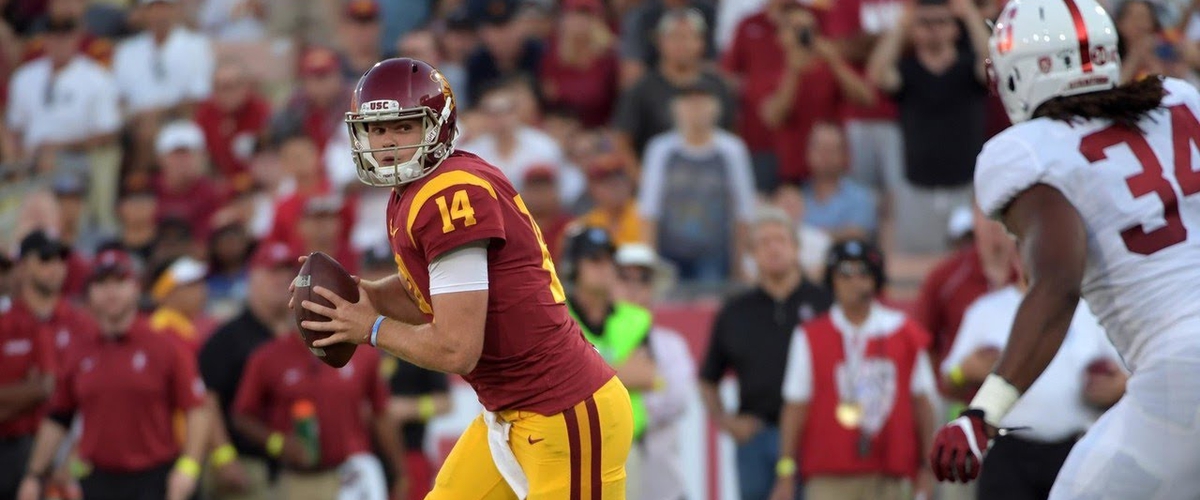 3. THEY RATTLE DARNOLD: Comes back to this. Save for the interception issue, Darnold hasn't done anything overly wrong. But as I said, he hasn't shown he is a guy that can just take a game over just yet, thus making him a disappointment to some. But despite the 2 INT's in the first meeting, the Cardinal didn't do much to pressure Darnold. Big problem. If you pressure him, you force more of the hand, though he isn't bad out of the pocket. But even the better quarterbacks in college and the pros struggle when you rattle them around a bit.
USC WINS IF: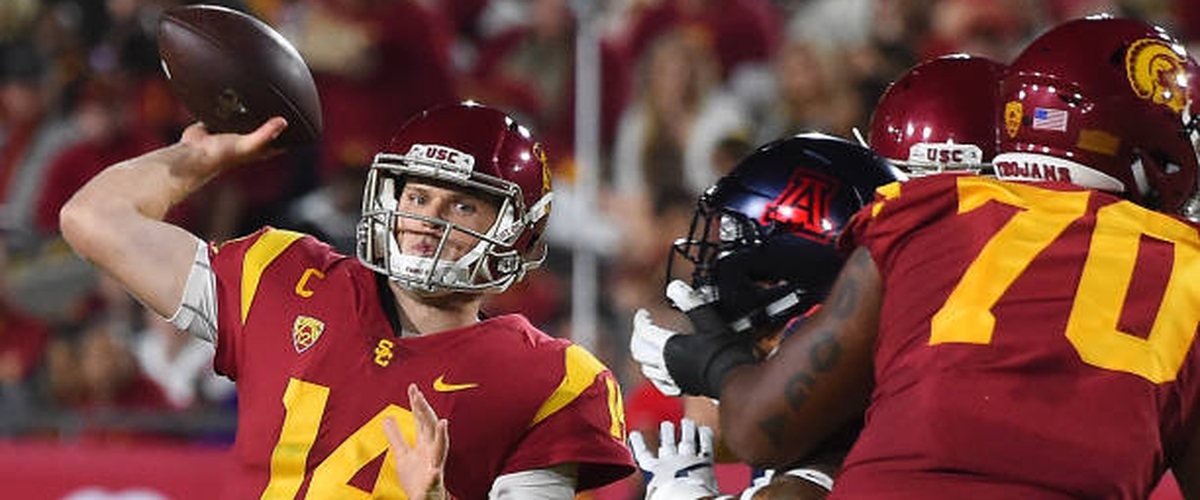 1. DARNOLD PASSES SMARTER: The first half of the year Darnold had at TD/INT of 12/9. 2nd half he went 12/3. So he got better, but he still has tendencies to thread the needle. But 2 or more picks in this game to a Stanford squad who has played better throughout the season and they will be in big trouble.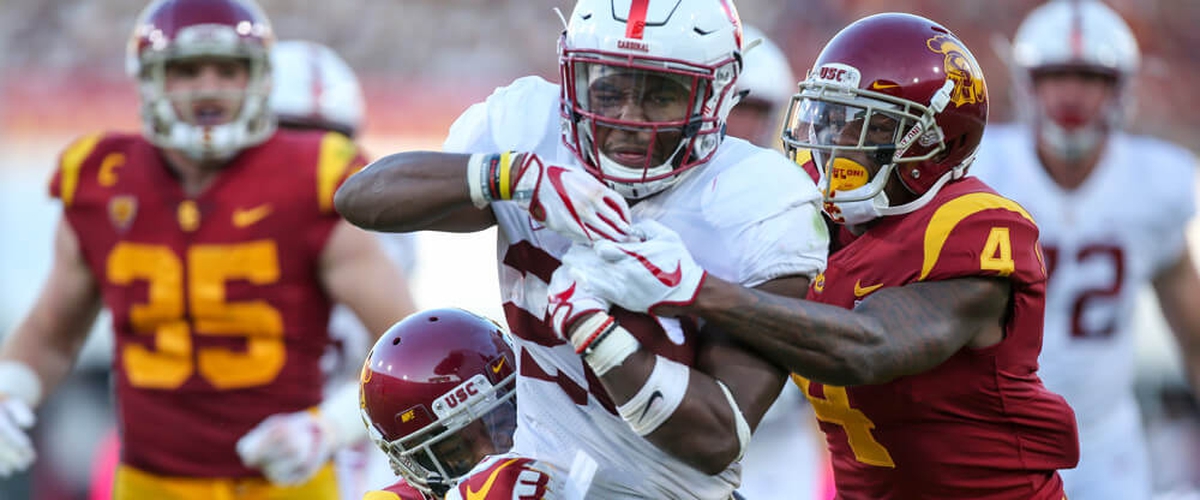 2. THEY DO NOT MAKE LOVE A MAJOR FACTOR IN THIS GAME: Notice how I didn't say "stop" Love. That's nearly impossible at this point. But Love, if he plays, will have a lot of attention. He still went for almost 170 in the first meeting. It means that USC has to get to a lead and hold it throughout the game.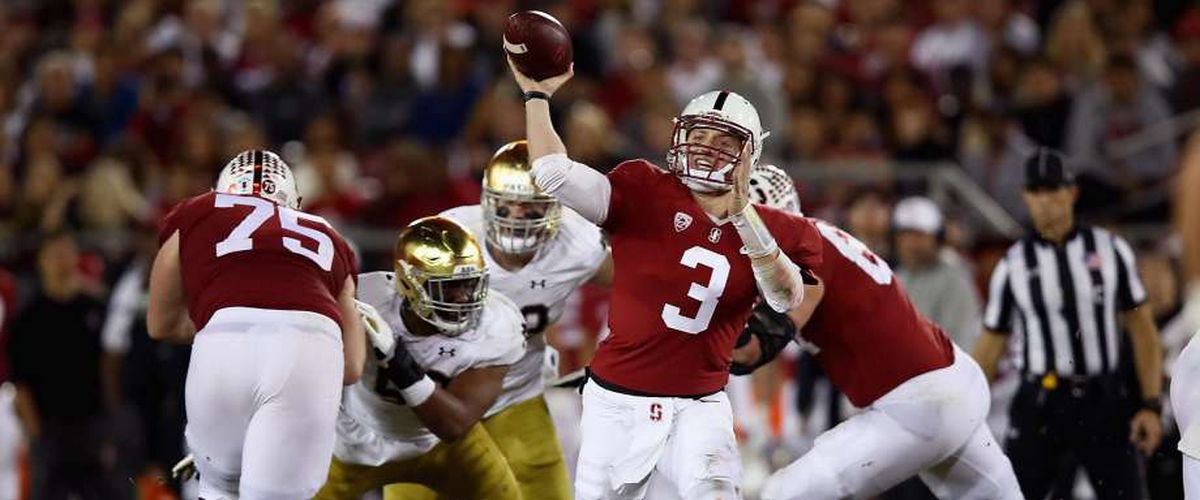 3. THEY MAKE COSTELLO TRY TO BEAT THEM: Yes, Costello beat Notre Dame and played amazing, but can the sophomore do it two weeks in a row? It is probably pick your poison thing with USC. But the offense is clicking far more since he took the job. But making Costello beat them is the Trojans best option.
MY TAKE ON THE GAME: Stanford will be out for revenge and given how the game is near their home, they will have a bit of a homefield (though this is USC we are talking about). Both teams have played better down the stretch and had their close calls so it is tough. This is going to be a fun one if we do have that Darnold/Love match-up. I think though Stanford will be more prepared for USC this time around as I think they are far better than their Week 2 duel was. USC I don't think lived up to the lofty expectations and I think the minute they got throttled by Notre Dame the started playing football with the stress over. Now a New Year's Six berth is on the line. I originally had USC winning the conference to begin the year, but I think Stanford has made huge strides throughout the year. It will be close and I can see it go either way here, but I think Stanford makes the the adjustments from the first game to bring down their SoCal counterparts. Assuming if Love plays.
MY PREDICTION: STANFORD 31, USC 27
-Fan in the Obstructed Seat