The Big 12 Championship Preview: Oklahoma vs. TCU
For the first time in 7 years, the Big 12 will host a football championship game. The much maligned conference, who has been ridiculed by the nation for their defense-is-optional play and their smugness of not wanting a championship game as the 12 game schedule was enough for them, finally gave in and returned. The only gripe about it is that it is the top 2 of the teams that have already played each other once instead of having divisions and not inviting 2 more teams like they should. On a personal note, I think they need to. If the other power conferences do it, they should too and I think the game is a bit watered down especially if Oklahoma wins again. Just my take.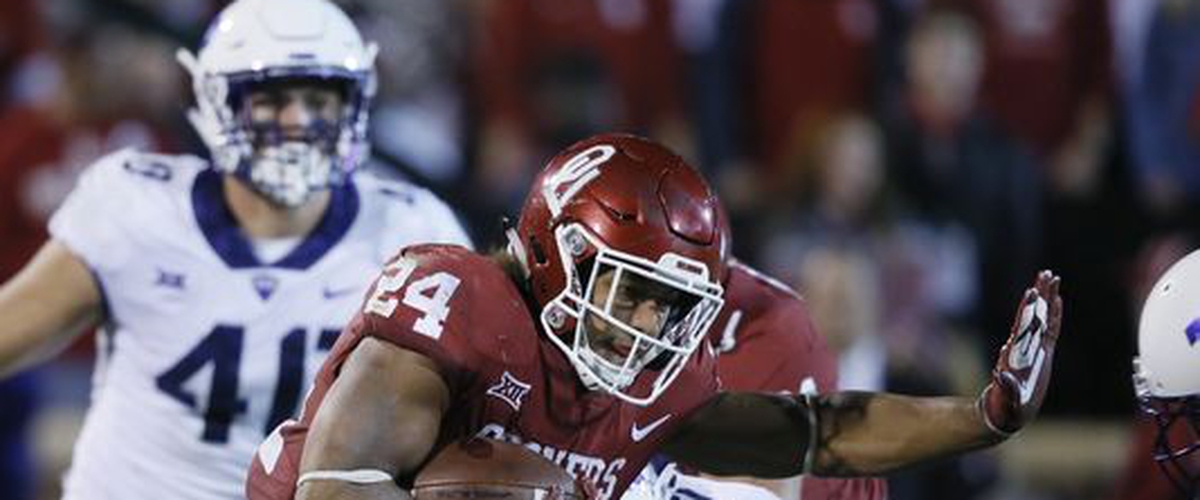 Anyway, it is a rematch of TCU and Oklahoma, who faced off November 11th with the Sooners winning 38-20. So how will this turn out? Will the Sooners repeat in a likely chance of getting to the Playoff or will TCU, the last holder of the chaos key put the Sooners down, thus making a great debate whether the Frogs, USC, or Alabama gets that final playoff bid? Let's look.
OKLAHOMA WINS IF: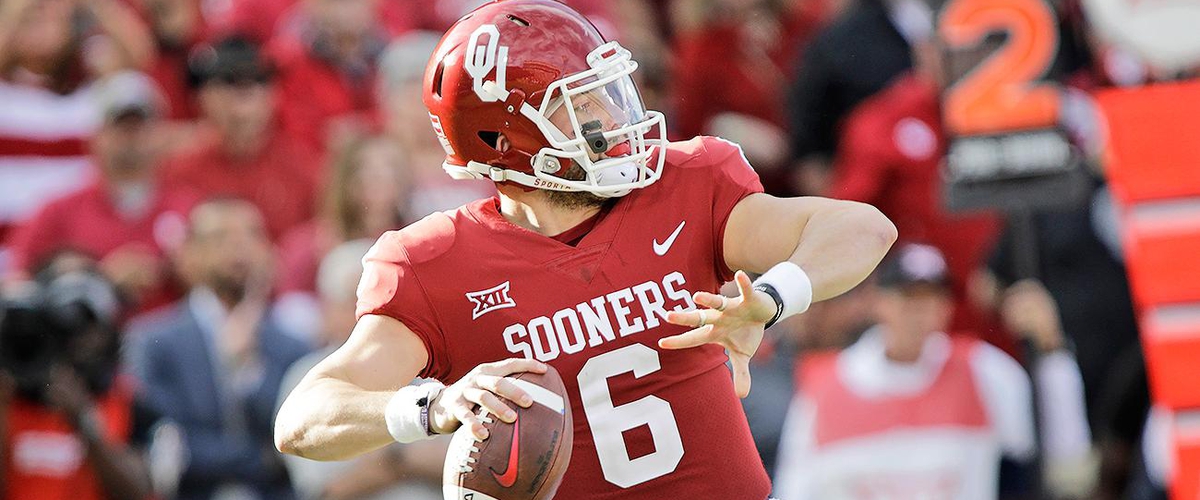 1. THEY PLAY POISED: While the games against Kansas and West Virginia were blowout wins, one thing stuck out for me. The the Jayhawks and Mountaineers tried to get under the skin, albeit in a classless, gutless manner. But the Sooners players got frustrated and responded in kind. Obviously we saw what Baker Mayfield did vs. Kansas. Now, I don't see TCU being a similar team of doing that nonsensical garbage. But they are a team that will try to frustrate others. And getting frustrated by two teams who underachieved this year with Kansas and West Virginia is one thing, but TCU is a different ball of wax. Oklahoma can't get rattled if the Frogs try to get under their skin.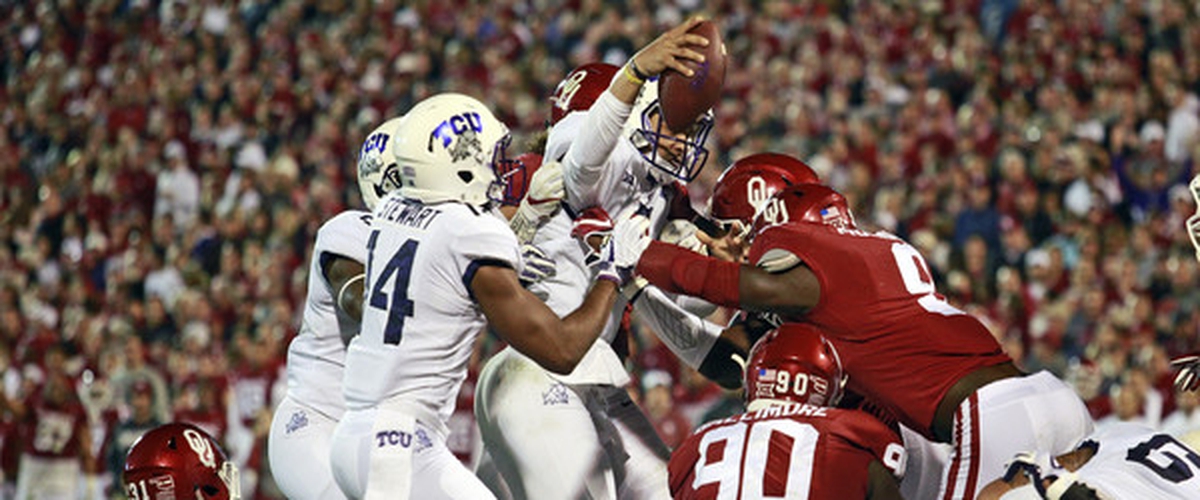 2. THE DEFENSE DOES NOT MAKE KENNY HILL BECOME KENNY "THRILL": Probably the lone weakness, and a VERY BIG weakness at that for Oklahoma is the Sooners defense. After the drubbing they gave Ohio State early on in the season where the Sooners bullied the Buckeyes, Oklahoma has surrendered plenty of points and yards to opposing teams, including Iowa State in their lone loss (38 points), Kansas State (35 points), Baylor (41 points), Oklahoma State (52 points), and West Virginia (31 points). It is not necessarily the game you want to go play shootout with, especially with so much on the line. IF the Sooners defense makes some key stops and Hill struggles, this should not be much of a competitive game. But which Sooners defense shows up?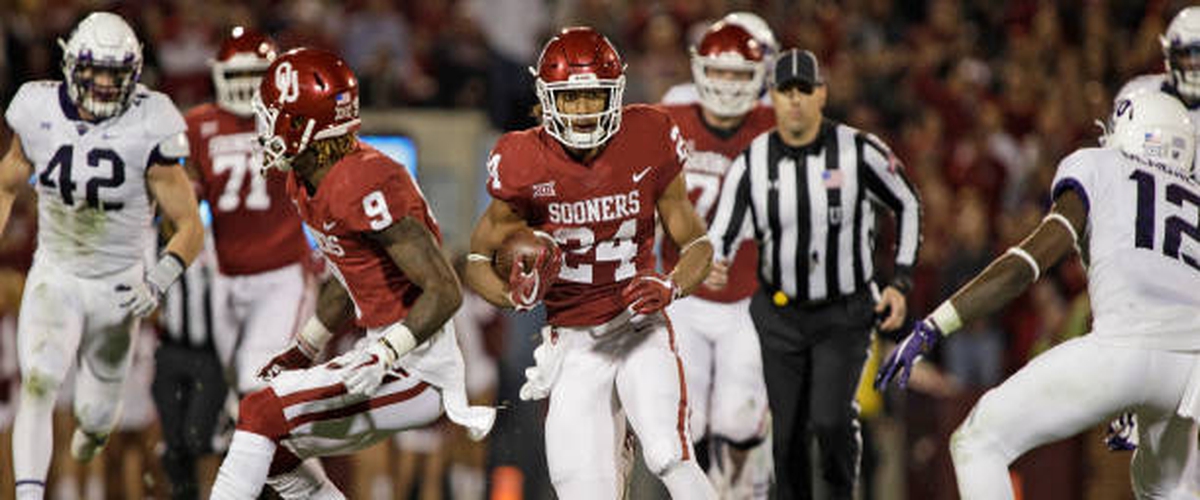 3. THEY CONTROL THE GAME THE WHOLE WAY THROUGH: A game like this is for Oklahoma is "anything is possible." I'm still reminded of the 2003 Big 12 Championship where Kansas State destroyed the powerhouse Sooners and how entering that game, everything was going right for Oklahoma until the game was played. They have to not let up on TCU or even the littlest play that is an advantage for the Frogs may spell doom for the Sooners.
TCU WINS IF: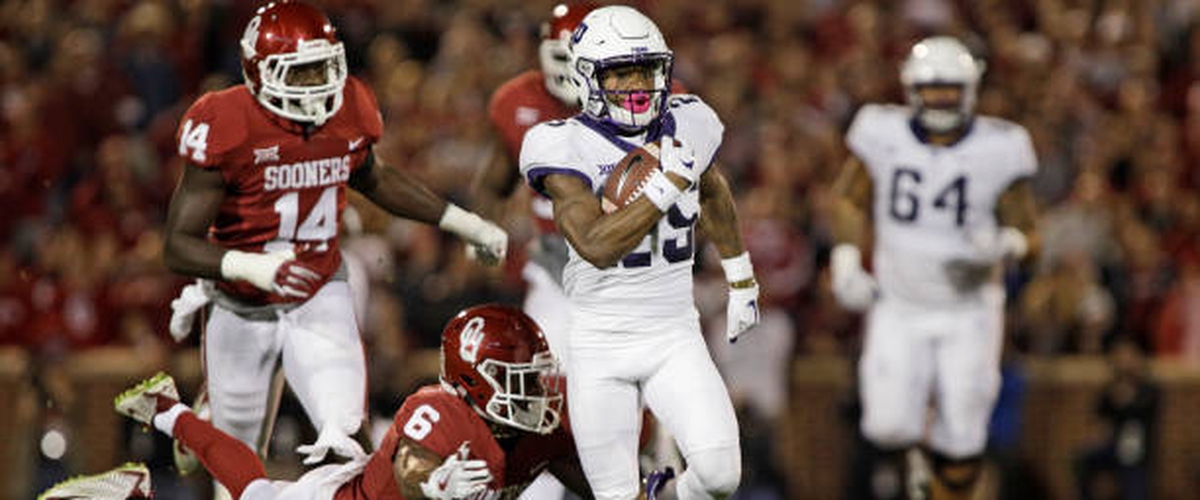 1. THEY HOLD ANY LEAD IN THE 4TH QUARTER: This will be key and something I think if the Frogs have in the 4th, they will put Oklahoma in a huge bind, giving them a pressure they aren't really known to have (and when they have it, they have not fared well). When teams like Oklahoma have a lot to play for, any adversity always makes those teams pressured to make the big play and more often than not they make more mistakes. It is very possible this happens as well.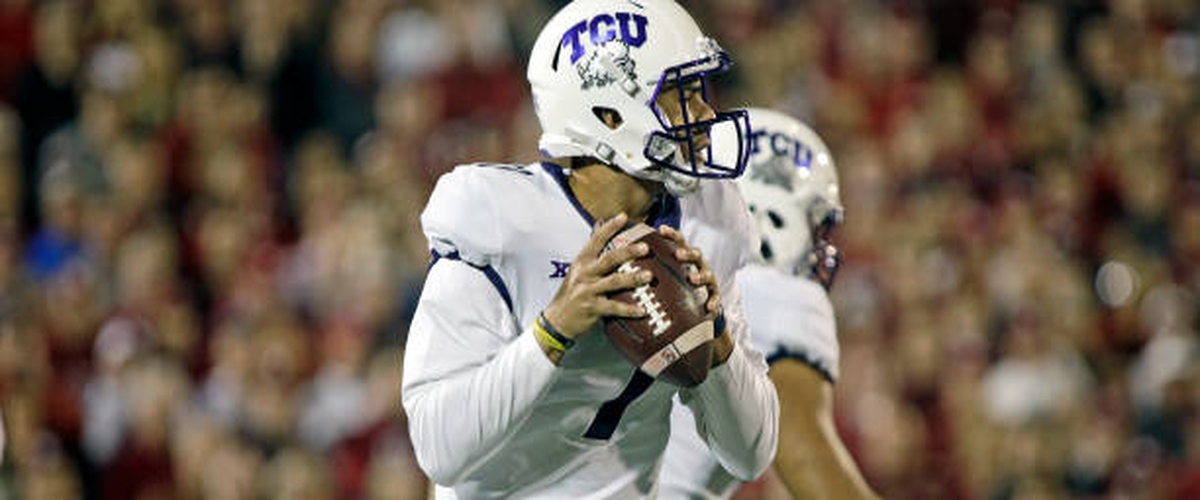 2. KENNY HILL HAS THE GAME OF HIS LIFE: Ever since the first few games when he was in Texas A&M and had that impressive start, Hill has never been Kenny Trill as either A&M...or TCU has hoped. Has he been much better this year? Yes, but he hasn't showed he is a big game quarterback yet. This is the game to have to show he is the real deal. If he has the game of his life, it could mean TCU does the unthinkable. But he has to have the game of his life to even stay in this game.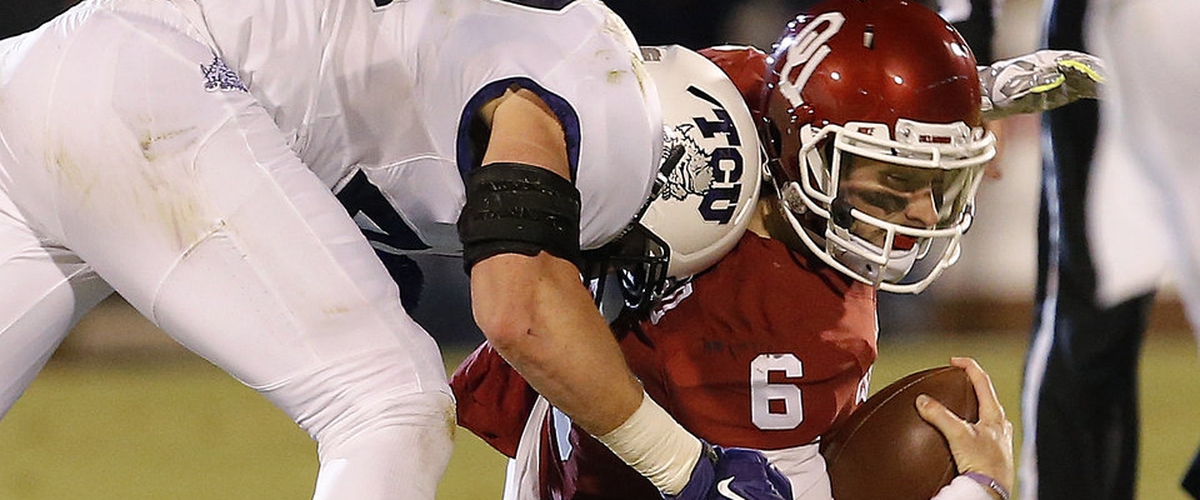 3. THEY FRUSTRATE MAYFIELD: It's obvious the likely Heisman Trophy winner has difficulty keeping his emotions in check. People like that about Mayfield and how he plays with "fire" but when it is used in a different manner, then Mayfield is in trouble. If the Frogs get off to a strong start on Oklahoma and get to Mayfield more than a few times, it may be problematic for Mayfield to get his head in the game without melting down.
MY TAKE: Upon first look, Oklahoma SHOULD win this game. However, the more I think about it, the more it reminds me of a potential upset. Team that is an underdog like the Frogs are going against a team with everything to play for like Oklahoma could spell some problems for Mayfield & Co. While TCU isn't a huge following, the game is in the Dallas area and you expect the game to NOT be in favor of a homefield for Oklahoma. The question is, can the defense click for TCU at the right time? Aside from the 38 point game they gave up to Oklahoma, they were pretty strong in conference on the other Big 12 offenses as really only Oklahoma State had any luck on them, and it wasn't a whole lot of luck. This game will be very close than what many think. I can see TCU winning, but I do think the Sooners drive to the playoff is stronger and will bring down TCU.
MY PREDICTION: OKLAHOMA 33, TCU 27
-Fan in the Obstructed Seat
---