The Obstructed College Football Playoff Semi-Final Preview #1: Oklahoma vs. Georgia
On a disclaimer, I am going to curb down my bowl previews next year with just making it the Money Bowls instead of just all the power 5 bowls. While it wasn't time-consuming, it was hard to scrounge up top 3 reasons how each team can win. Plus, given how most teams are after the break, it isn't a real good assessment as now we are seeing some of the "talented" players sit out of bowl games for fear of endangering their well-being of their professional future. Me personally, I think that is a lot of nonsense. Given how you can injure yourself in practice midway through the season a la DeShaun Watson (and ruin your fantasy football season in the process-but off on a tangent), you can't really control when or how you get injured. Anyway.....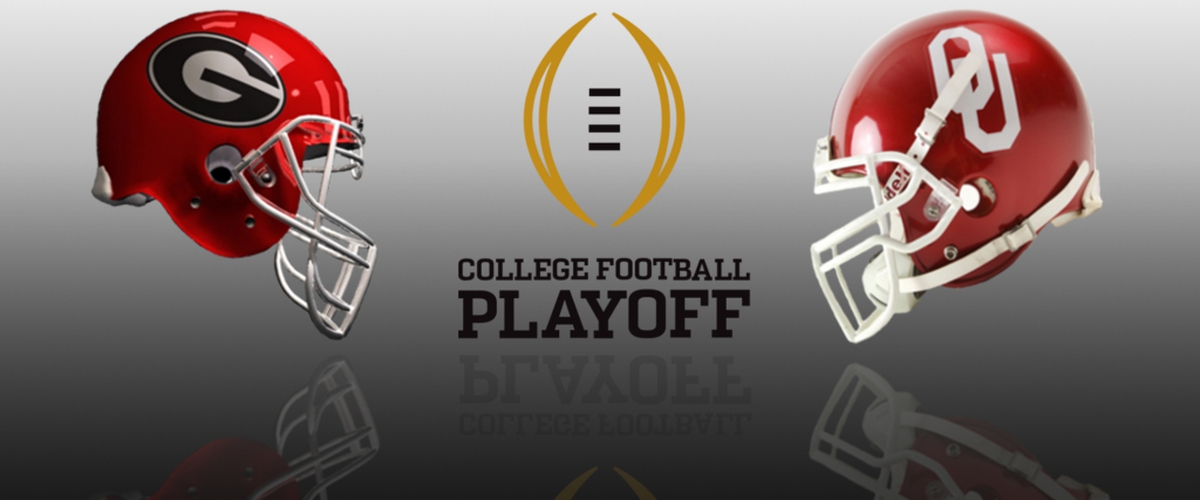 The first of the playoff games happen on New Year's Day in Pasadena. The Oklahoma Sooners, led by Heisman Trophy winner Baker Mayfield and a stout offense, goes up agianst what may be the best defense in the nation (you heard me right) the SEC Champion Georgia Bulldogs. This will be Oklahoma's second trip to the Playoff and Georgia's first. And surprisingly, given how both storied programs have been, this is the first ever meeting between the two schools.
To me this is the best College Football Playoff semi-final match-up we've seen in the 4 years we've had the Playoff. Nothing against the others, where it has been overall lopsided in 5 of the 6 meetings, this may be a nail-biter and one that COULD come down to the last drive. Or....knowing my predictions, it does end up being a blowout in some manner.
Obviously, it is the irresistible force (Oklahoma) vs. the immovable object (Georgia). Baker Mayfield, Heisman Trophy winner vs. Roquan Smith, defensive standout. The quick-strike minded Sooners vs. the ball control style Bulldogs. Can't wait.
OKLAHOMA WINS IF: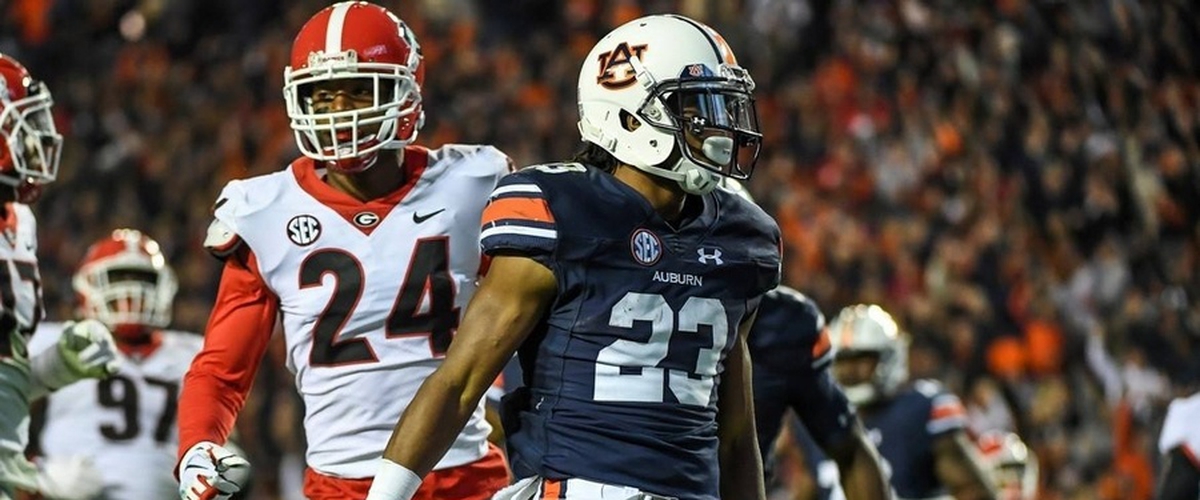 1. THEY GET TO A BIG LEAD EARLY: Anytime if the Sooners jump to a 14-point lead may spell trouble for Georgia. Yes, the Bulldogs haven't been in too many games where they were down, but the lone loss they had, once they were down, they imploded on themselves. The players took dumb penalties, the play-calling was rough by Jim Chaney, Kirby Smart made rookie-head coaching mistakes like he had in 2016, and the Bulldogs just looked ready to go home. And given how Auburn was in that game, they forced Jake Fromm to make the big play, which he didn't. I get Oklahoma's defense is not as strong as what Georgia would see with the likes of Auburn and others, but Georgia hasn't had a lot of adversity and in Smart's two years though when they had, the Bulldogs have not overcome it very well.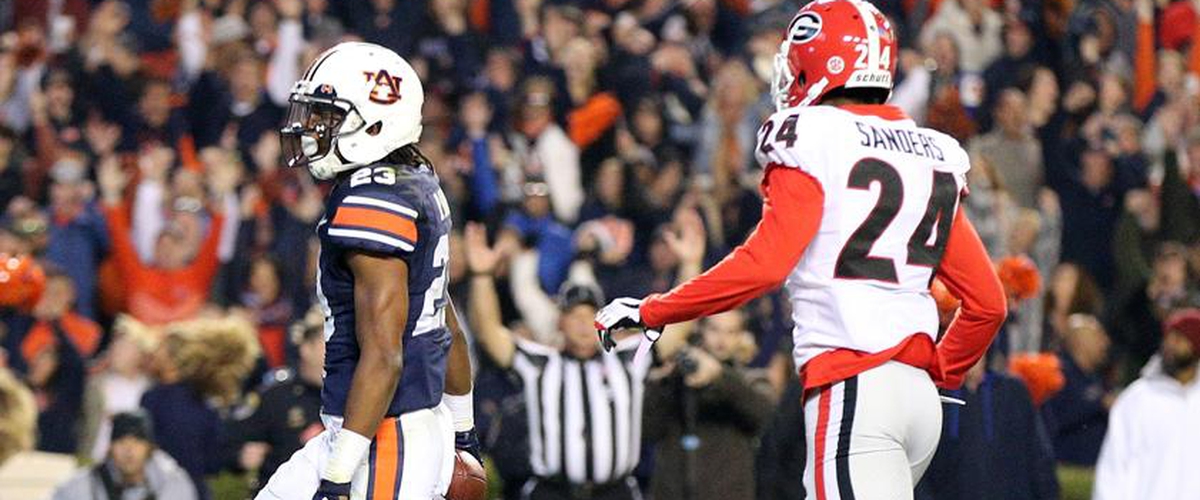 2. THEY FIND WAYS TO KEEP THE BULLDOGS DEFENSE OUT ON THE FIELD: It seems like Oklahoma strikes quick and often to win games. It works in the Big 12 with the defensive-optional squads like Texas Tech, Baylor, Oklahoma State, and Kansas State, but trying to strike quick and heavy on every drive against a team like Georgia won't be beneficial. Most teams who beat defensively strong teams do the same thing to them: keep the defense out. Georgia did that to Auburn in the SEC championship and Clemson did it to Alabama last year. Oklahoma has to find a way to do it to Georgia.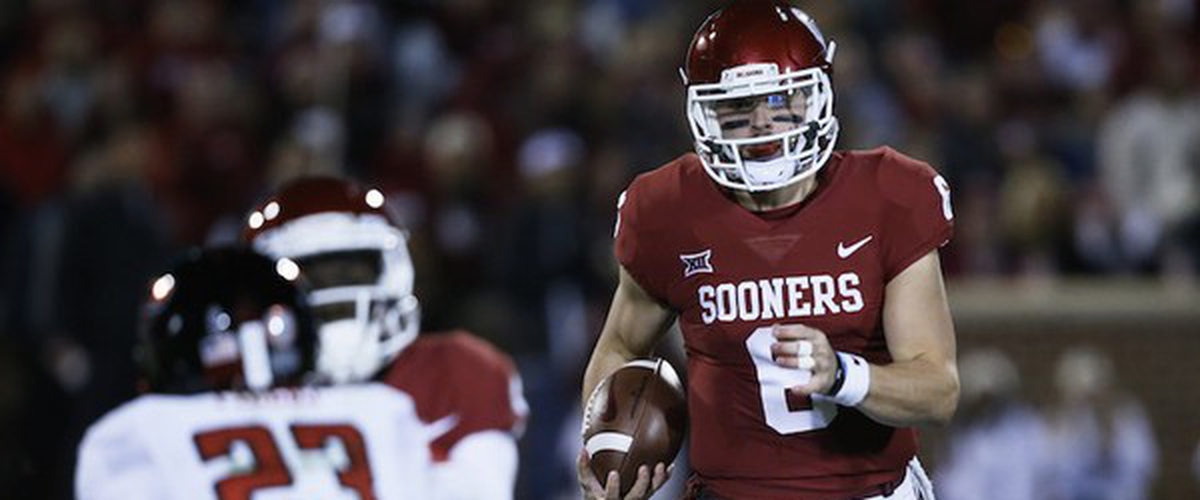 3. THEY PLAY POISED ON BOTH SIDES OF THE BALL: Anytime Oklahoma gets tripped up or nearly stumbles is when they lose their cool, and that includes Baker Mayfield. Georgia is and always has played on that edge where they want to intimidate you. Mayfield got unnerved against the lowly Jayhawks this year and didn't play his best game. That's Kansas.....this is Georgia. I wouldn't be surprised if the Dawgs try to see what they can do to mentally rattle Mayfield & Co. to see how they respond.
GEORGIA WINS IF: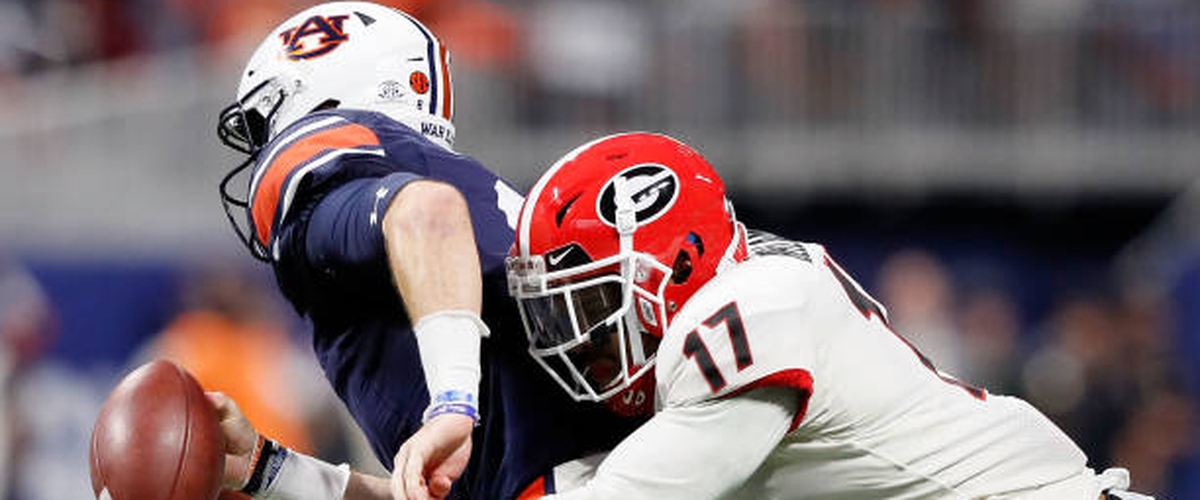 1. THEY STAY FOCUSED: What has been UGA's albatross for years has been the inability to win that big game. Yes, most of those games came under Mark Richt, but Smart's key big game this year was the roadie at Auburn. I understand that UGA exacted a measure of revenge on Auburn, but really the pressure was all on the Tigers while the Bulldogs were not too talked about given how that beatdown occurred on the Plains. That means the penalties have to be curbed, no major dropped passes, and not panic when adversity comes. Mayfield will make you pay for your mistakes. It doesn't matter who it is. He will thump opposing defenses.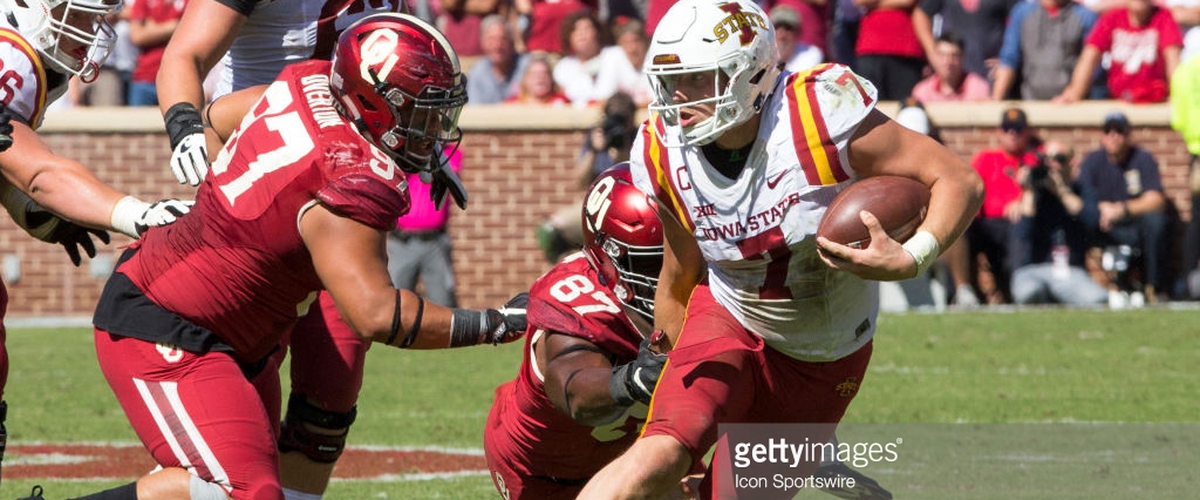 2. BULLY OKLAHOMA'S DEFENSE: Kirby Smart and the Georgia players have been praising Oklahoma in the media saying how impressed they were and how very physical they are. May be true, but I don't think they are any more physical than Auburn, or even South Carolina. If you look at the TCU game in the Big 12 championship, the Sooners did play well in it but they also benefited from Kenny Hill being well off his game. It will be can the Bulldogs just stuff it down the Sooners throat with the run of having Michel, Chubb, Swift, and Herrian, which they can do. And then the play-action can really devastate Oklahoma here.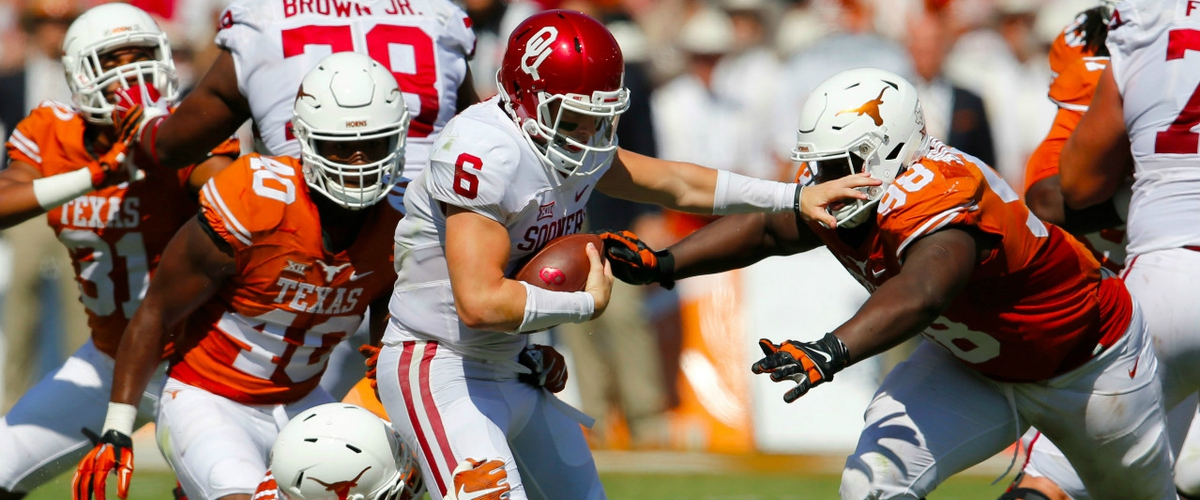 3. THEY RATTLE MAYFIELD: Every time I hear Baker Mayfield apologists talk about and defend his actions they are always the same: he is so fired up and such an emotional player; teams would kill to have a quarterback like that. I tend to disagree 100% on that. If your quarterback is one that wears their emotions on their sleeves like Mayfield does, that's bad news for Oklahoma. DeShaun Watson is a prime example of keeping everything cool last year. Alabama was close to blowing out Clemson in the national championship and Watson did struggle early on, but he did not implode up on himself. He kept everything cool even when Bama tried to rattle him and he ultimately hoisted the trophy at the end of the game. I don't see Mayfield being that guy. If Georgia gets to him both physically and mentally it could be a very long and miserable game for the Sooners.
MY TAKE: "Oklahoma has an unstoppable Heisman Trophy winner. Not even the best defense can bring the Sooners down! They will get their national championship!" That phrase has been used a few times. 2003 ring a bell? 2008? I have ALWAYS been a firm believer in defense wins championships. Why do you think that the likes of Alabama, Clemson, Ohio State, and Florida State have been standing at the top of the mountain when the season has finished since 2011? Why haven't we seen Oregon, Oklahoma, Baylor, and Texas A&M hoist the trophy?
I will admit that Mayfield is probably the BEST QUARTERBACK the Sooners had since their resurgence in the college football world in 2000. And I think he will make plays on a Georgia defense that if you have athletes at the skill spots match up with them, you can beat them. That said, I don't see any Oklahoma defender stopping any of Georgia's running backs in this game and if the Bulldogs have a lead in the 4th, the better the chances they have of winning as they can play keep away from Mayfield and keep him on the sideline. I think it will be close but with the Sooners not having any answer for Georgia's ground attack, I think the Bulldogs pull away though Mayfield will keep it close for the Sooners. GEORGIA 38, OKLAHOMA 33
-Fan in the Obstructed Seat
---