The Obstructed NCAA Football Week 8 Top 5
Another week in.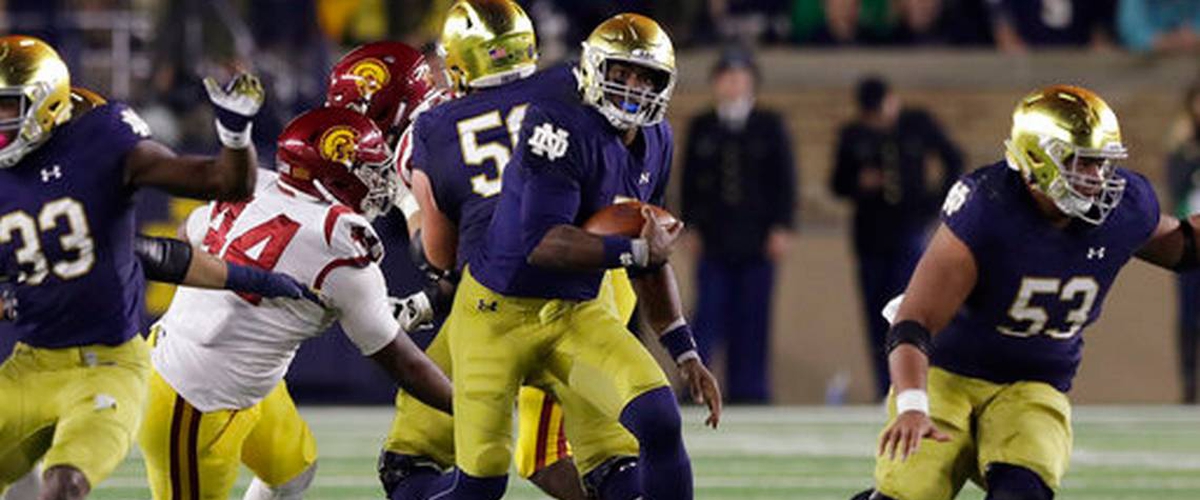 The picture seems to get clearer on the playoff picture. We are seeing your haves and have nots stand out more & more. This week, we saw a few contenders probably bite the bullet for good while we have seen two more teams show they are legit playoff contenders. And of course, the rest of the week that was.
TOP 5 WINNERS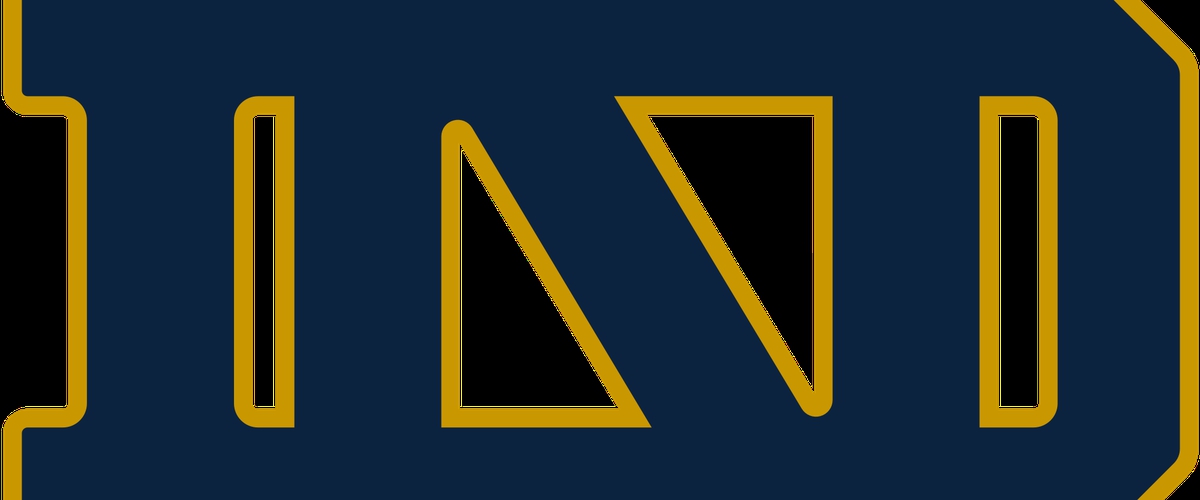 1. NOTRE DAME: We didn't REALLY know what Notre Dame had going for them. They lost to Georgia by 1 point in the 2nd week of the season at home where they really got dominated. They beat Michigan State with ease in East Lansing 2 weeks later but nobody really knew what team the Spartans were. But how they shellacked USC was incredibly impressive. 28-0 at halftime and win 49-14? Wow. And the Josh Adams bandwagon has really picked up with his play. They are definitely in consideration for the Playoff, which will be very intriguing the rest of the way if they win out, Georgia wins out, and Alabama wins out. Everything seems to be going their way. Next week will be a possibly bigger test with NC State, who still has aspirations of their own.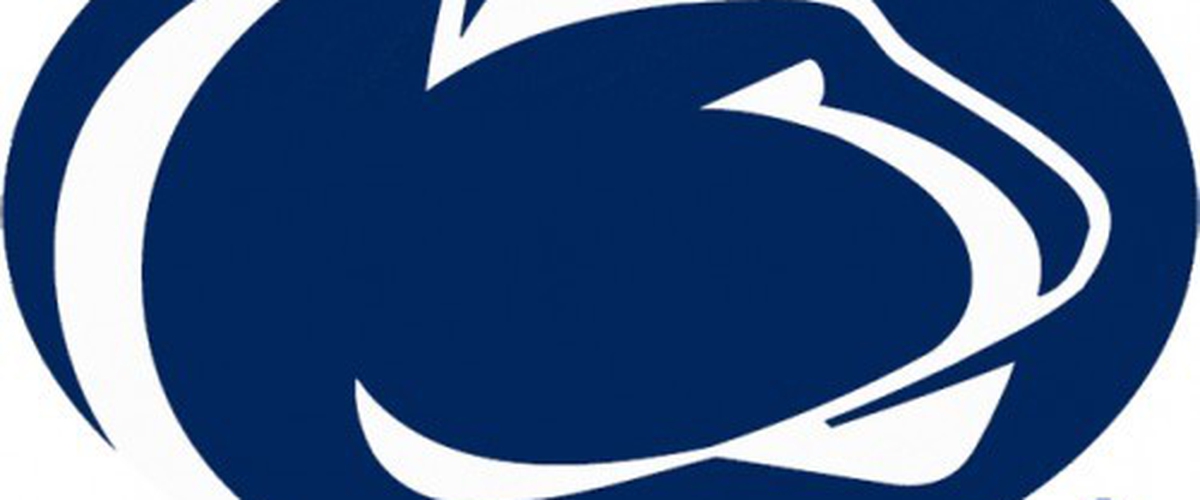 2. PENN STATE: All week you heard "yeah, but Penn State hasn't played anybody, so that's why they are where they are. Iowa isn't great, blah blah blah." Against the #1 defense in the nation according to the numbers, the Nittany Lions obliterated the Wolverines defense and Saquon Barkley showed why he is a Heisman candidate as well. I think it silenced the critics for one week...as the Lions get Ohio State in Columbus next week.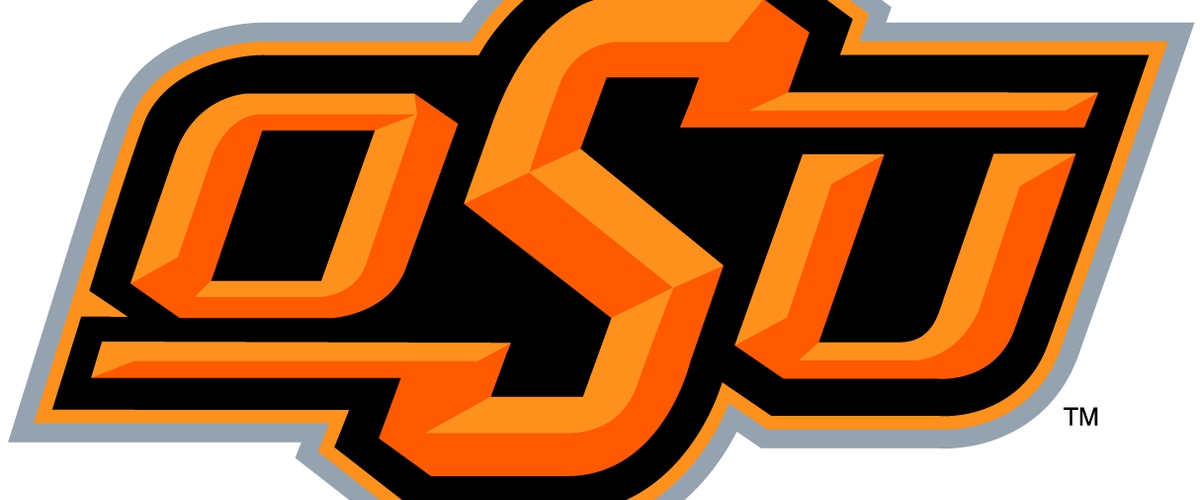 3. OKLAHOMA STATE: Yes, it was ugly. Yes, the Pokes didn't play well. But they left Austin with a win. Their buzzsaw continues at West Virginia next weekend and then Bedlam. Sometimes all you need is that ugly win to get momentum rolling. And a win against the Sooners in two weeks may propel them more.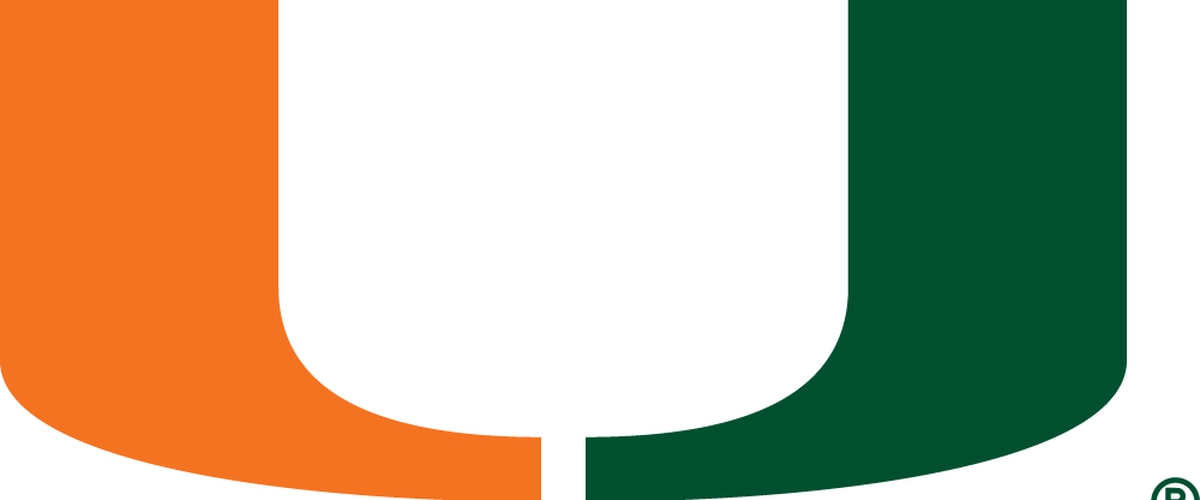 4. MIAMI: Speaking of ugly....the Canes, the ACC's last great hope, won ugly against Syracuse as they could not really put the feisty Orange away. But they did get the stops they needed and won the game. And remember, this was the same Syracuse team that a week prior stunned Clemson. But I have to say that the Canes need a blowout win somewhere soon.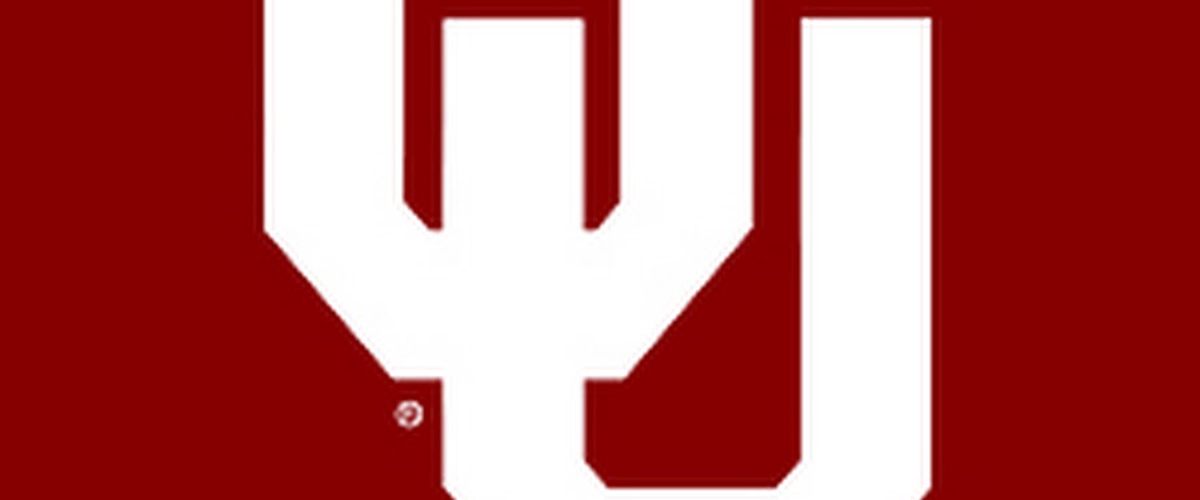 5. OKLAHOMA: IS Oklahoma playing to the levels of their opponents? Perhaps, but they still find ways to win the games. The Sooners will get Texas Tech at home next week in a game that SHOULD be a win for them. The offense is clicking right now and if the defense can get some stops, they should be fine. One side note: it is hard to fathom Iowa State does hold the tiebreak in the standings over Oklahoma (presuming if both teams win out, which may be hard for the Cyclones).
TOP 5 LOSERS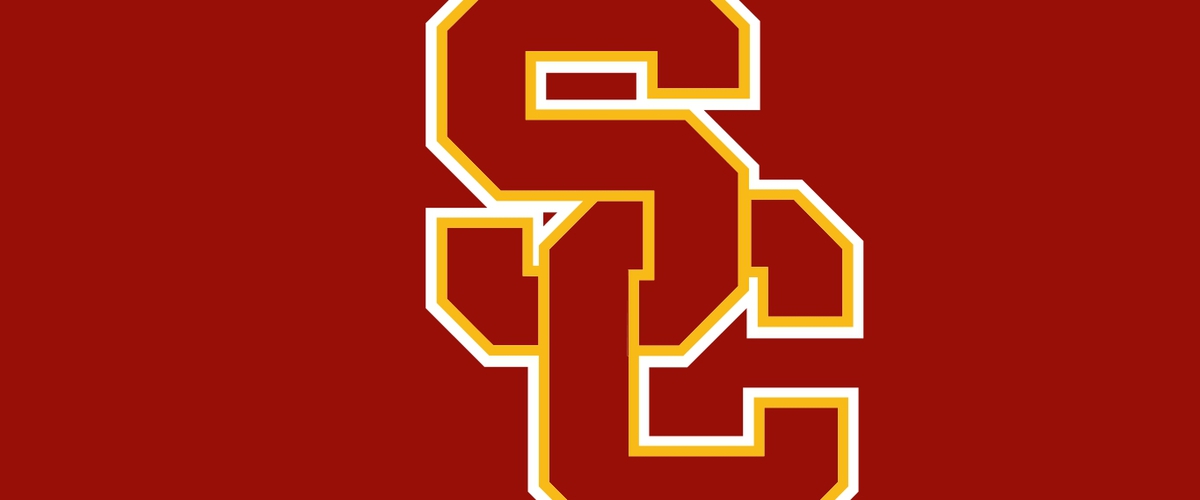 1. USC: You do have to start wondering if Clay Helton is the man to get the Trojans over the hump. You also have to wonder if the pressures of the NFL talk for Sam Darnold have really come into play as well as if he may need to stay back in Southern California for another year as he is not looking impressive at all. But bye-bye Playoff for the Trojans. That's at least the one thing taken out.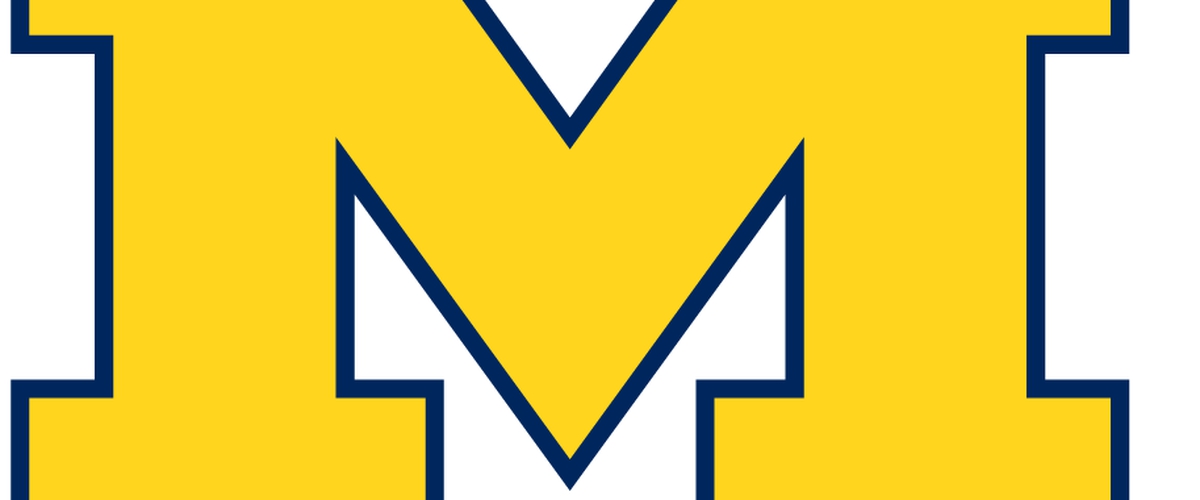 2. MICHIGAN: All these near-escapes for the Wolverines finally ended with a far better Penn State squad. The offense is just a giant heap of garbage and the defense got owned by the Lions offense. And you do wonder in his 3rd year at Michigan what is going on with Jim Harbaugh as maybe the honeymoon is over.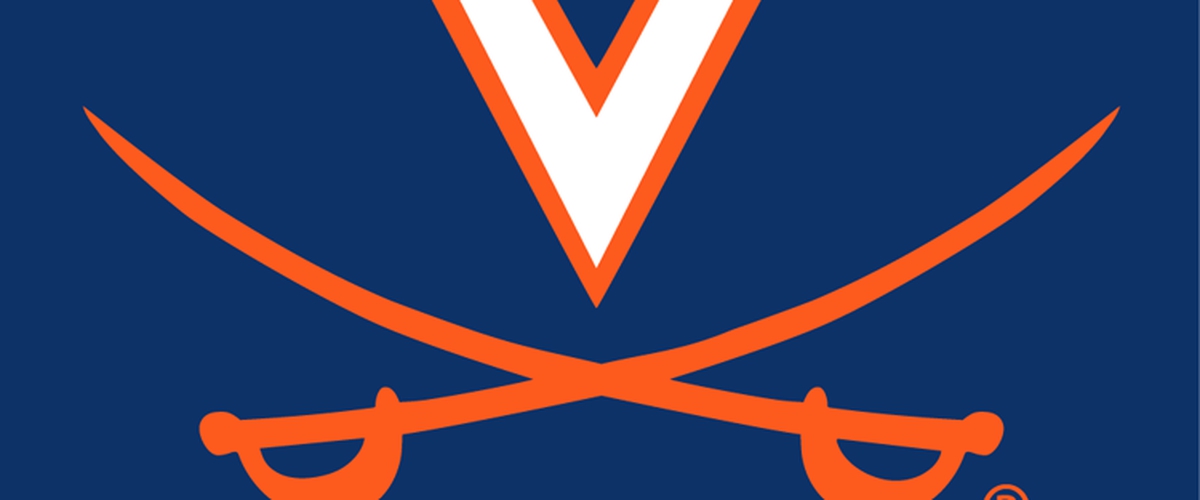 3. VIRGINIA: Okay, I know, the Cavaliers weren't going to be the greatest college football story ever told in 2017. BUT they were on the fringe of being in the top 25 AND had an undefeated conference record heading into home against Boston College. And then the Eagles DEMOLISH Virginia 41-10. But to a lesser extent, the Cavaliers had been winning games that in previous years had no business being in. This is one of those games that you have to figure that show Virginia is not on that level...yet.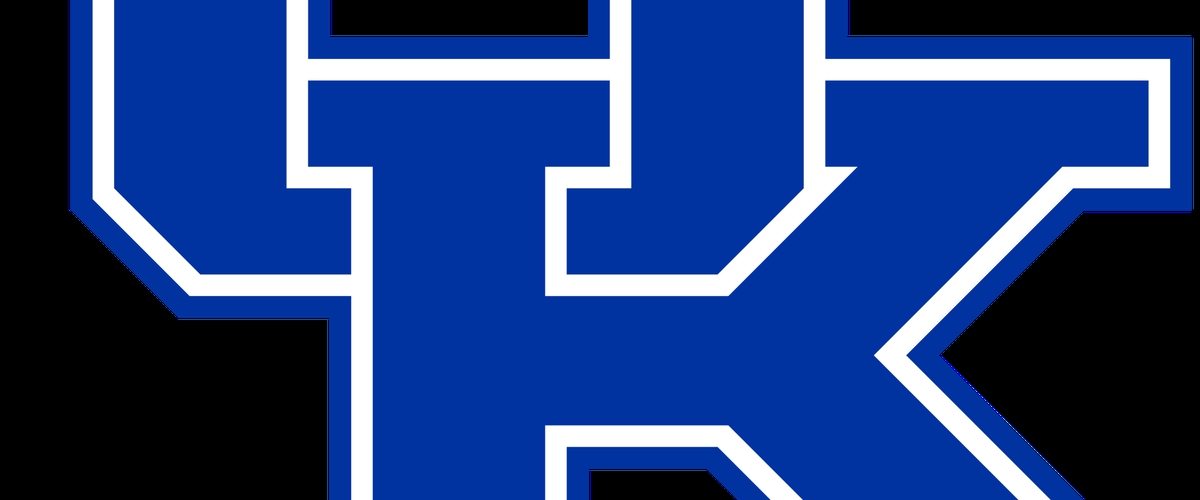 4. KENTUCKY: The Wildcats had their hopes pinned on a possible run of a 9-1 record going into Athens. But that got de-railed fast with an epic disaster against Mississippi State 45-7. But then again, if you are squeaking by Missouri, Eastern Michigan, and Eastern Kentucky, you may not be as good as advertised. But hey, at least the Wildcats get Tennessee next week!
5. TENNESSEE: Yes, they were supposed to get their clocks cleaned against Alabama and they did. Am I piling it on with this program? Yes. However, you are one of the faces of the SEC and fans expect to be near the top of the conference every year. Instead, your team has not scored an offensive TD in a month now while your one TD you did get is plagued by a player flipping off the opposing student section when you were down by 3 scores and embarrassed the program further. It shows Butch Jones has buried this team worse than Derek Dooley ever could and Lane Kiffin ever could. It's time to can Butch now.
TOP 5 QUESTIONS NOBODY WANTS TO ASK: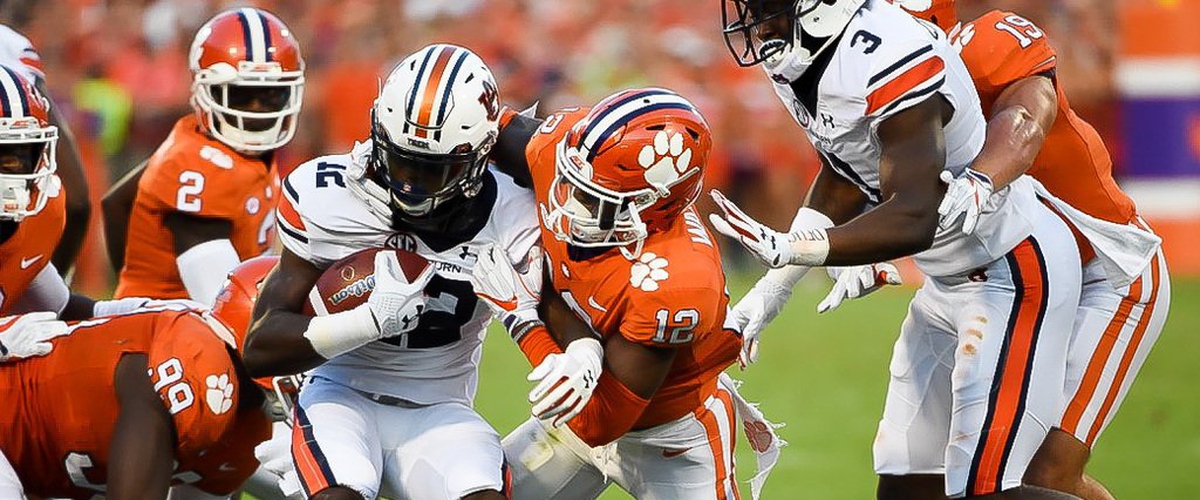 1. IF AUBURN PLAYED CLEMSON NOW AND/OR NOTRE DAME PLAYED GEORGIA NOW, WOULD THEY WIN? I won't even answer that. Because they don't play them now. They played them at a different time, yes. But you cannot re-write history and that is one thing I am so tired of hearing about. It is always a long season and every game means a lot. Notre Dame still lost to Georgia. Auburn still lost to Clemson. Sorry, but that still has an effect on the resumes. So, I honestly hate that argument.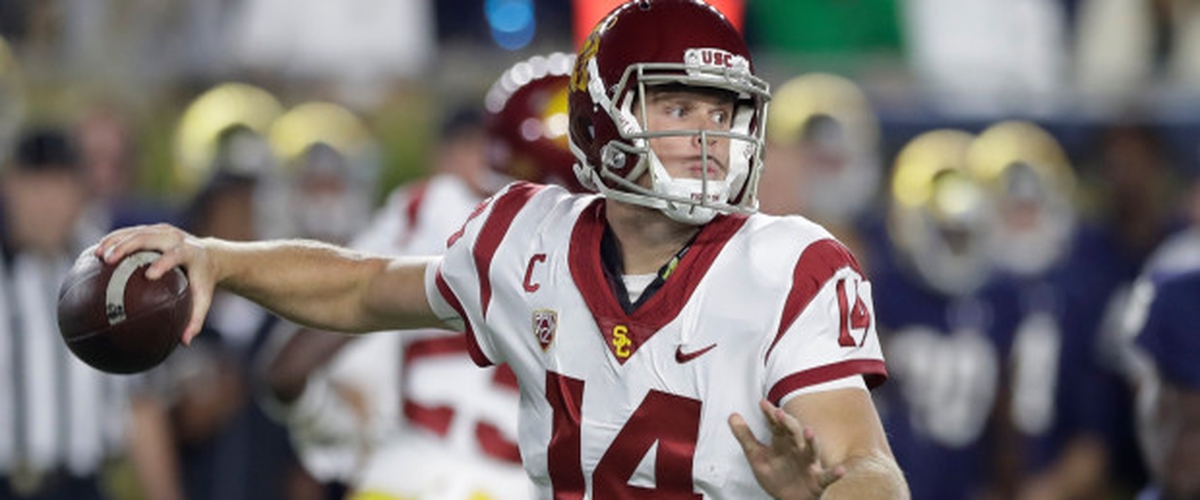 2. COULD 3 POWER 5 CONFERENCES BE SHUT-OUT OF THE PLAYOFF? Still VERY possible. If Alabama and Georgia win out until the SEC Championship (where they'd obviously face each other), Notre Dame wins out and then you have hiccups with Miami somewhere along the line and if TCU falls in Oklahoma (who would have a hiccup against another team, say Oklahoma State?) you could see it. Right now I think the PAC-12 is out of contention. Washington or Washington State has the last glimmer of hope there. The ACC has Miami left and unless Clemson wins out (which I don't think is a certainty) and any loss there hurts. Now of course, Notre Dame has a disadvantage of not being in the conference play, but a 1-loss Notre Dame would jump ahead of any 2-loss conference champion or even a 1-loss runner up that had beaten Notre Dame earlier in the season. But in a way I hope it happens because could you imagine the outrage from the Big 12, ACC, and PAC-12 if it was Alabama, Georgia, Notre Dame, and the Big Ten champ? And yes, the Big Ten will represent. But it paves the way for the 8-team playoff LIKE IT SHOULD!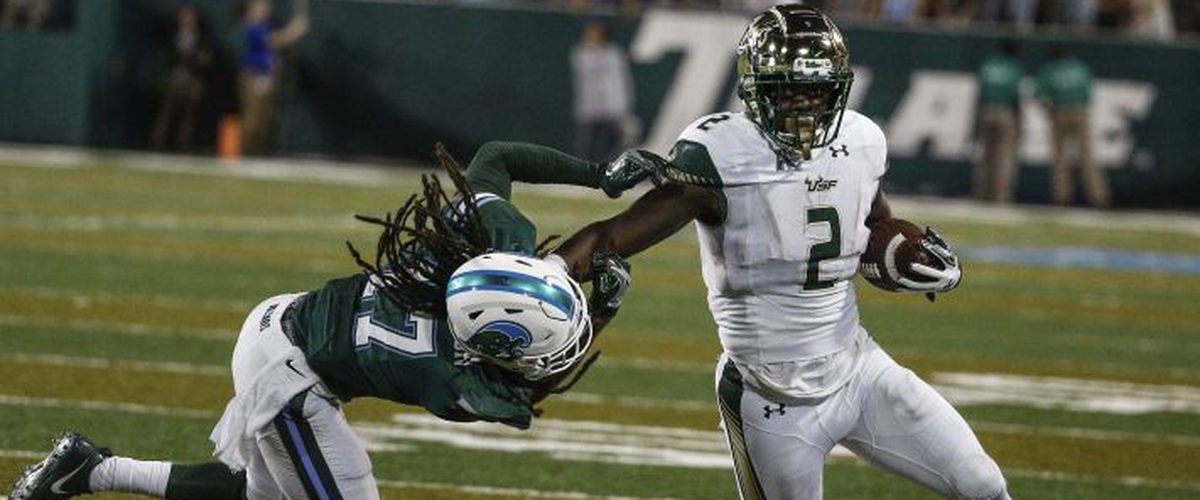 3. COULD EITHER USF OR UCF MAKE A MASSIVE ARGUMENT FOR A PLAYOFF? EVERYTHING would have to fall into place for one of them. Neither one has a huge win against a good power 5 school. That's the issue. USF beat Illinois and that wont' win over any committee members. And UCF had to postpone their game with Georgia Tech thanks to Hurricane Irma. That was their ticket. HAD that game been played and UCF won and let's say Tech did the unthinkable and beat Georgia for a second straight year, then maybe it would be interesting. But you would need two losses from 4 of the 5 conference champs and 2 losses from Notre Dame. Had USF dominated en route to this point, then you have a small argument. But hey, at least Charlie Strong's team is ranked unlike Texas!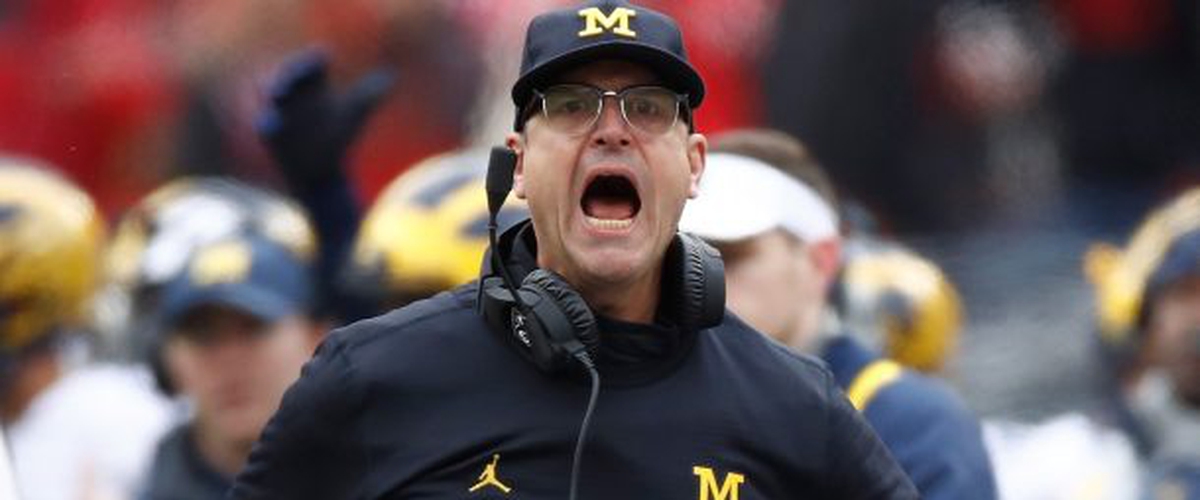 4. IS THE JIM HARBAUGH BANDWAGON EMPTY NOW? It's getting there. As I said, I think the honeymoon with Harbaugh at Michigan is over. 1-4 against you two chief rivals of Michigan State and Ohio State and then you suffered an embarrassing loss to Penn State while underperforming against the likes of Cincinnati and Air Force. Some may think it is a small hangover from the heartbreaker at Ohio State last year where many viewed him as crying on the sideline. The offense is horrid with inconsistencies at QB (and that is Harbaugh's forte) and it just seems like Michigan isn't much better than it was when Brady Hoke was in his final years in Ann Arbor.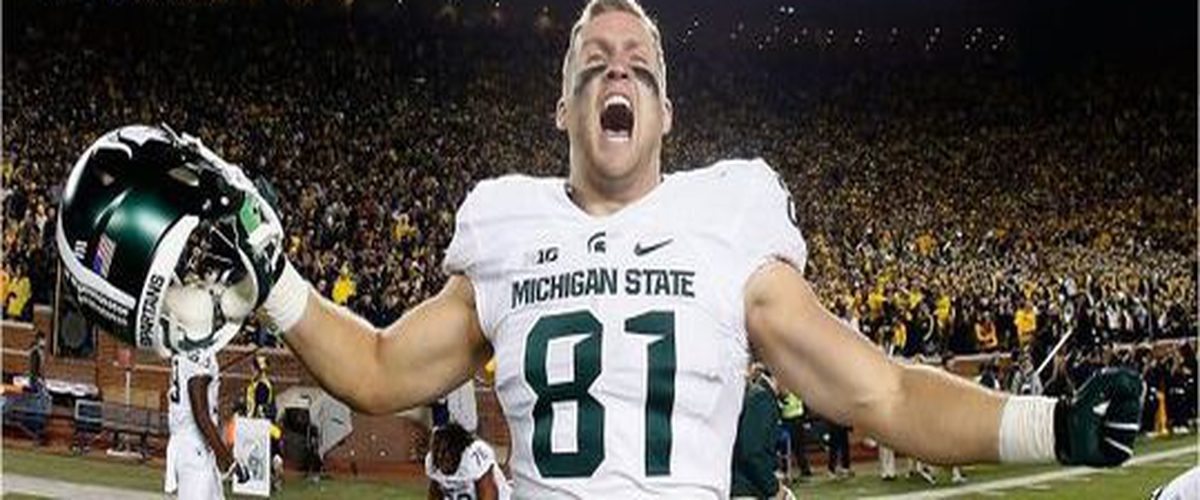 5. WHICH TEAM WILL THROW A WRENCH INTO THE PLAYOFF? Michigan State. Little Brother, while they may not be as elite like they were from 2013-2015, always seems to shake things up in the Big Ten and in the national picture by playing spoiler (and helping themselves in the process). Penn State and Ohio State may play each other next week, but Michigan State is looming for both. And the Spartans play ugly with everybody, good or bad. Penn State travels to East Lansing in a few weeks and then Ohio State gets them at the Horseshoe. Remember this however: the Spartans have won the last two games in Columbus, including 2015. If they do the unthinkable and stun both teams, they would go to the Big Ten Championship. Not Ohio State, not Penn State, and not Michigan. And that may be what gets in Notre Dame if all goes well.
That's it for this week. Next week will be a fun one!
-Fan in the Obstructed Seat
---