The Obstructed Preview For The ACC (and Notre Dame)-2017
All Hail The Current Kings Of College Football!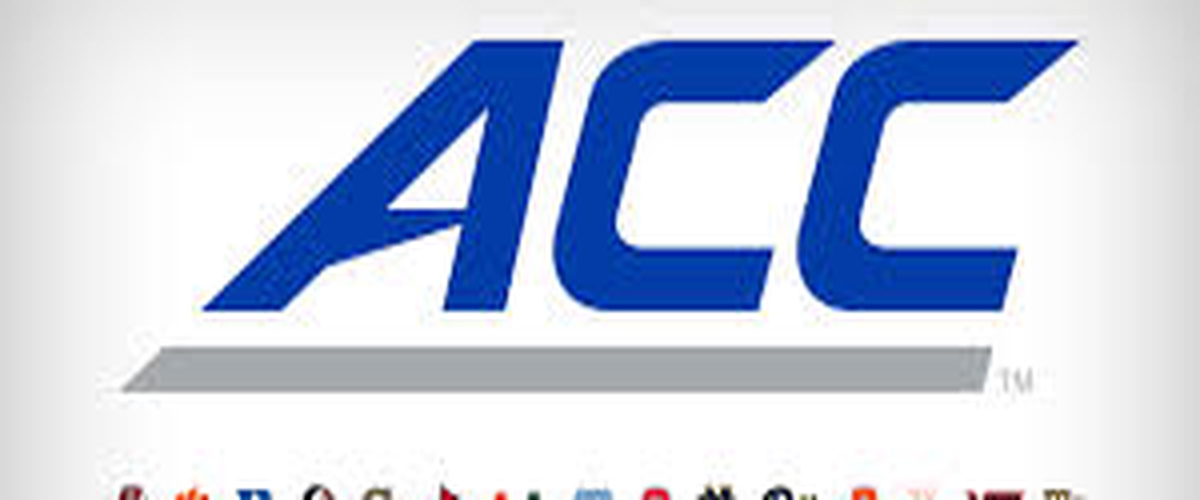 The ACC, after being regarded for years as the worst conference of the Power 5, for at least now, can lay claim to having the best conference (sorry, SEC fans). Of course, the first few weeks of the season will decide exactly how good they are as they will face major challengers from around (Alabama, Auburn, South Carolina, Northwestern, Tennessee, Penn State, and West Virginia all take cracks at the major players early on) and then your annual rivalry games in Georgia, Florida, Kentucky, and South Carolina. So they will be challenged as a whole to see if they are legit and can remain legit.
As for the conference itself, many believe it is the 1-2 Punch of Florida State & Clemson each year that keeps the ACC good (and at the same token have the SEC vibe with these two schools), but there are other teams that can FINALLY take that next step of also being a national contender with at the very worst, strong coaches. Virginia Tech with Justin Fuente, Miami with Mark Richt, North Carolina with Larry Fedora, and Pittsburgh with Pat Narduzzi. But what may decide how great the ACC is will be that next tier which is always a jumble with NC State, Georgia Tech, Wake Forest, Duke, and Boston College having up-and-down years every year it seems. So they may decide how good the ACC is as a whole this year. And from a conference standpoint, Virginia and Syracuse need to get better as well. So the ultimate question is going to be will the ACC remain strong or will the group as a whole succumb having the target on their backs?
This year I believe the Coastal Division will make leaps & bounds to join Florida State and Clemson (and you Louisville fans want to think you're in the mix fine, Louisville too), but three teams look to make major splashes in 2017 with Miami, Virginia Tech, and Pitt. It will be a very interesting year and we may see a surprise in the ACC that could send shockwaves all over the college football world.
How I do it is I will preview the team that I think will finish in the standings and a best & worst case records.
But we will start in the ACC Atlantic
ACC ATLANTIC: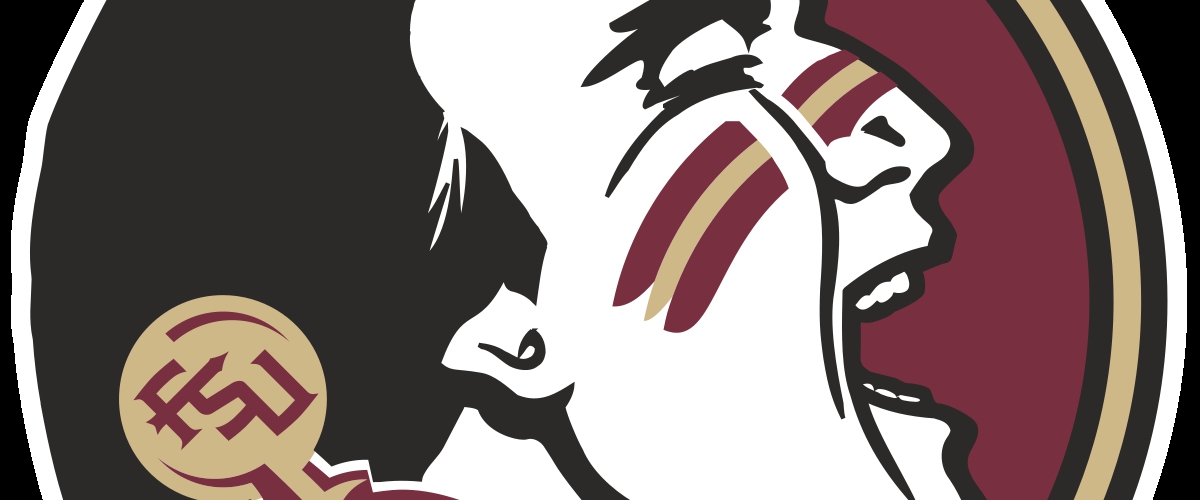 1. FLORIDA STATE SEMINOLES: The Seminoles quite possibly might be ranked #1 or #2 next to Alabama when the season starts, when they play...Alabama. Obviously, it is going to be a major test for the Seminoles, who while have dominated, haven't seemed to be on that 2013 level when they dominated en route to a 3rd national championship. It seemed like the Noles last year just never truly strung it together, notably on defense whether it was because a lot of players were inexperienced or the defensive play schemes did not work (FSU allowed 30 or more points 6 times last year, 9th in the ACC). But this year the Noles bring back 9 starters from last year, hoping that the experience will help them out. If not, QB Deondre Francois will have to make major steps to keep the Noles rolling. But given Jimbo's previous quarterbacks, there doesn't seem to be a problem there. Dalvin Cook is gone, but Florida State looks like they found a gem in freshman Cam Akers, who could probably start against Alabama. But the line will the major question mark is the line, especially on the left side. For the schedule outlook, not fun when you have to face off the first week agianst Alabama and if the Noles lose that, many will wonder what the psyche will be. Miami is two weeks after the Tide, but won't see Louisville in mid October and Clemson in mid-November and an improved Florida squad in the Swamp to end the season. But the rest they should take. BEST CASE RECORD: 11-1 WORST CASE RECORD: 8-4 MY PREDICTION: 10-2 Only thing I would be worried about if I was a Noles fan is the offensive line against the likes of Alabama and Clemson.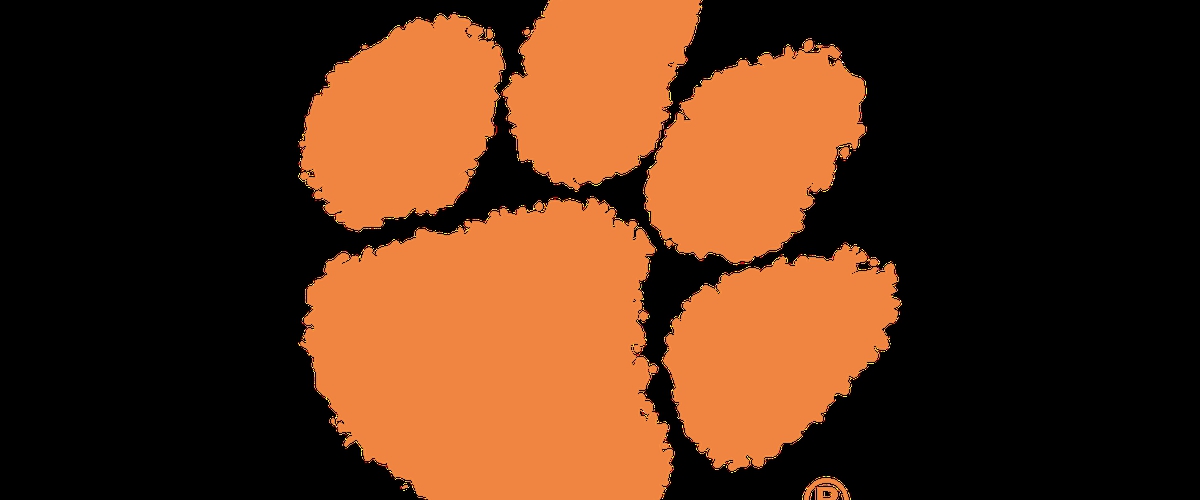 2. CLEMSON TIGERS: Many believe DeShaun Watson leaving will set Clemson back. And while getting that needed QB to lead a team to championships is a thing, it isn't as strong as it is in the NFL. Remember, Tennessee won a national championship with Tee Martin, not Peyton Manning. But to be fair, you do have to think Clemson's offense will be set back, at least early on. Clemson is not only replacing Watson, but Wayne Gallman, Mike Williams, and Jordan Leggett. The Tigers will at least have a strong offensive line returning so while the offense may have growing pains early on with Kelly Bryant at QB, they should get better as the season continues. Just don't think it will be right away. Defensively is where they are going to win their games with the defensive line that is fast and strong. And it showed against Ohio State and Alabama in the playoff last year. It will be the linebacking group that may have the question mark with Ben Boulware no longer there, but it is a small one at that if they can replace Boulware. Kendall Joseph should be equal to the task. The secondary should be fine again as they can play with the best of them. Clemson's road to a repeat will be about as was but this time Florida State coming to Death Valley in November while Louisville is on the road for an early tilt. It is probably not a good thing to see Louisville early if the offense is trying to find its way. Adding on, the week before Louisville is Auburn and nobody knows on a yearly basis how they turn out. But there will be a couple of teams with major revenge on their minds besides the Noles and Cards and Clemson visits them (Virginia Tech, NC State). The road is tough this year, figuratively and literally. Watson handled it, but it is an entire new offense really save the line. BEST CASE RECORD: 10-2 WORST CASE RECORD: 7-5 MY PROJECTION: 9-3 Clemson will struggle early, but will get better as the season continues a la 2014.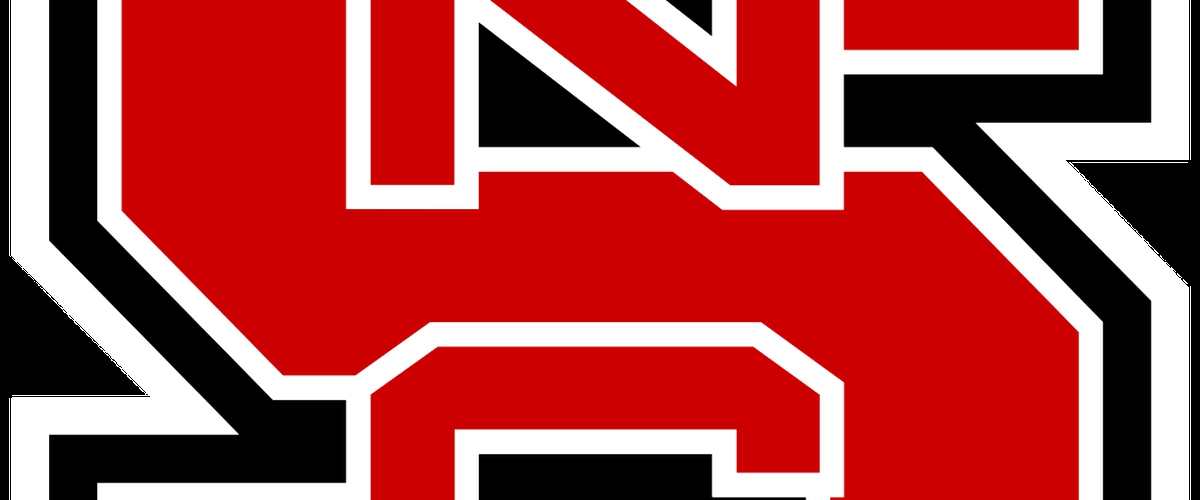 3. NC STATE WOLFPACK: Surprised it isn't Louisville? Me too. But NC State is taking steps for a solid program right now with Ryan Finley at quarterback. He's solid but perhaps too safe at times. And they are bringing 8 starters back on offense, and there is versatility with WR's playing tight ends and running backs playing wide receivers. Yes, the talent isn't the same like Florida State or Clemson, but it is a fundamentally sound squad that should improve. Defensively the Wolfpack will bring back 8 starters, all on the front end. But the standout is Bradley Chubb. If he continues to be a beast, NC State can turn some heads. And if he is also a beast and keeps pressuring the quarterback, it could help the linebackers and the secondary with the pass defense that kept them from winning a few more games. NC State last year had their season go down the tubes when they missed a chip-shot in Clemson that would have knocked the Tigers off at the end of the game, so this year we know the Wolfpack want revenge for that as well as revenge on Louisville for embarrassing them the week after. Both games are in Raleigh so that is good news. But the Louisville game kicks off a rough 2nd half of the season with Pitt & Notre Dame on the road in back-to-back games while returning right after with Clemson before two more road games and North Carolina to end out the season. It will push the Wolfpack, but I think that tough run in mid-October through Clemson will make NC State better, and quite honestly a tougher team than many imagine. BEST CASE RECORD: 9-3 WORST CASE RECORD: 4-8 MY PREDICTION: 8-4 This team can be really good or really bad, pending on the offense. I think they take a big step forward.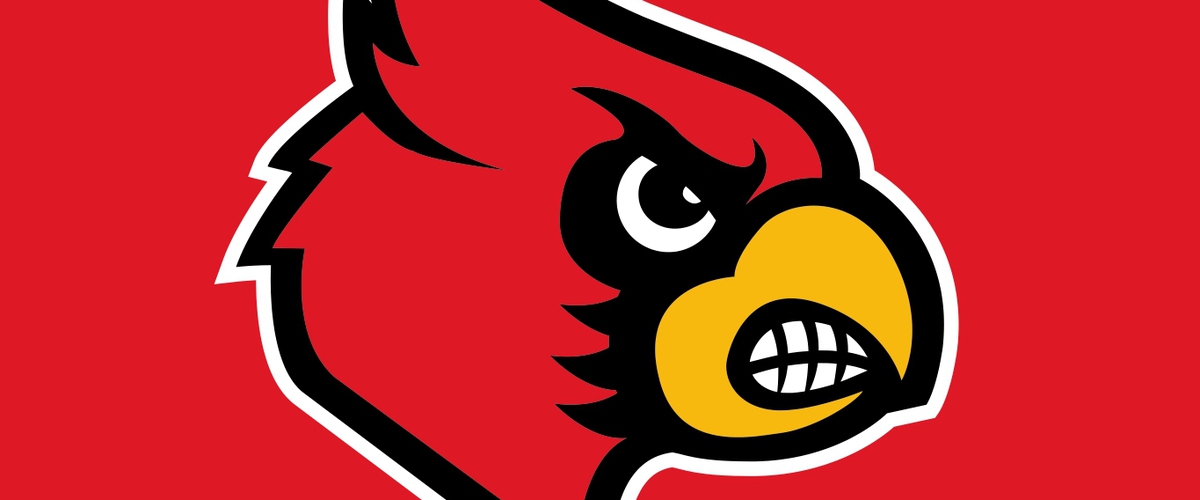 4. LOUISVILLE CARDINALS: So, here's why I have Louisville in 4th and not higher (though I can see them being higher): Lamar Jackson's style of play doesn't really fit as Petrino needs an efficient passer as opposed to a runner. Yes, you can blame the line and you should, but sometimes when Jackson heard footsteps he ran like crazy, thus adding to the 47 sacks allowed by the line. 2 starters on the line return. Take it for whatever you value it. But it also seemed after the Houston loss, Jackson was out of gas. Was it the loss and the elimination of a playoff that took all life out of him thus looking bad against both Kentucky and LSU or with all the big wins and big moments that he just couldn't get the energy anymore? Jackson also will have a new group of wideouts to throw at, assuming he has time to look downfield and throw. The defense will have a new coordinator as Todd Grantham is gone. Grantham had a top tier defense, but the defensive standouts are starting to go as well. The secondary however should be top tier as everybody returns. The question will be can they get enough from the line besides James Hearns? If so, the Cardinals won't miss a beat. Louisville, after how Houston dismantled them, looked to be figured out by Kentucky and LSU and it has given some other coaches ideas on what to do. If they pressure Jackson and hit him hard enough, the Cardinals are going to be in big trouble. That said, the schedule is favorable, but if Jackson keeps being pressured like I think he will, Louisville will have a somewhat tough season despite an early home game to Clemson. BEST CASE RECORD: 11-1 WORST CASE RECORD: 7-5 MY PROJECTION: 8-4 I think teams will attack Jackson a lot and there may be a game or two he is missing of injuries. If he's healthy and improves in the passing game, they COULD get to the playoff. Just don't see it though.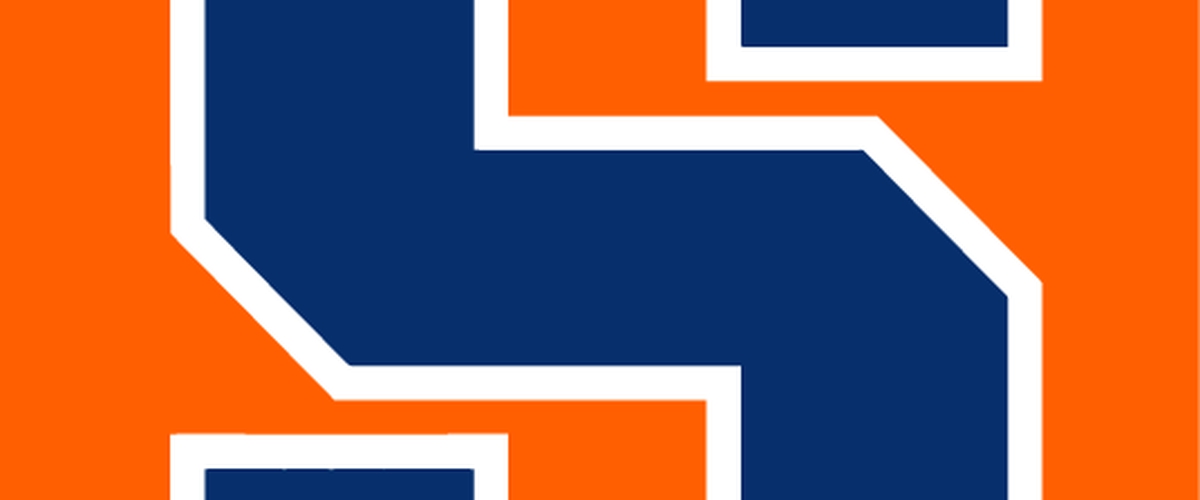 5. SYRACUSE ORANGE: Well Eric Dungey has been compared to Johnny Manziel with his dual threat ability. But also he has been compared to Manziel as being a knucklehead at times (fortunately, more on the field). But he has to know when to run, which is always a problem with dual threat QB's, not just Dungey. Because of it, he's already missed games and the thing is, they CAN make a bowl game this year because of their offense, which should actually improve with a running game that finished 115th in the nation. If the running game is established, it may keep Syracuse from playing shootouts with other teams where the Orange are on the losing end. It can keep a maligned defense in 2016 off the field and a defense that gave up 50 or more points 4 times last year. The defense returns 10 starters pending on who you are is either good or bad. But the defense needs pressure on the quarterback or the Tampa 2 will not work regardless of who you have. For Syracuse, the road schedule is vicious as you are looking at possibly all 5 teams being ranked at some point, including a trip to LSU. But if they can steal a game against Pitt or Clemson in the Carrier Dome, then you may see the Orange go bowling. BEST CASE RECORD: 7-5 WORST CASE RECORD: 4-8 MY PREDICTION: 5-7. I don't see them beating Pitt nor Clemson and forget the road.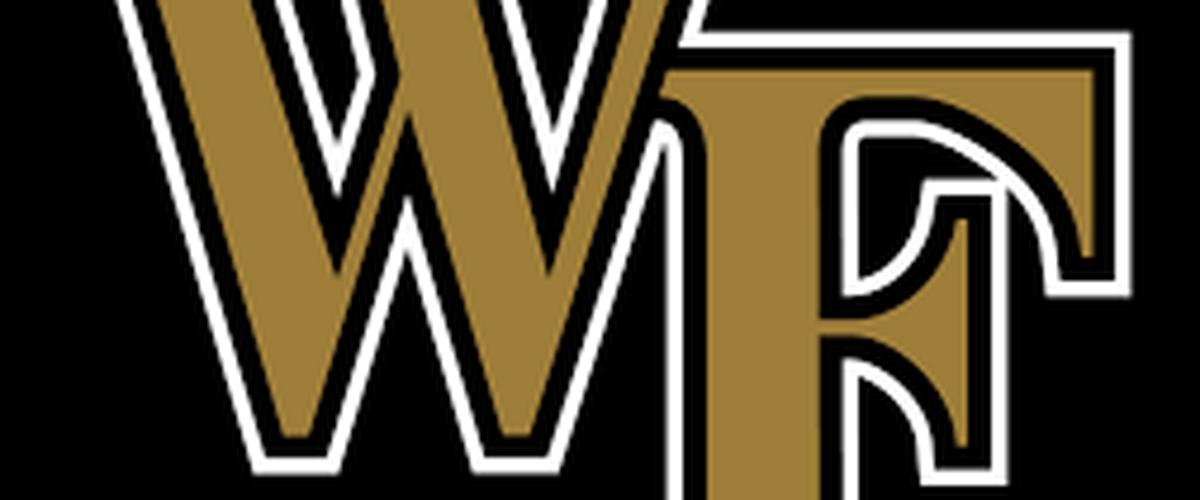 6. WAKE FOREST DEMON DEACONS: Despite the improvement from 2015 when they went 3-9 to 6-6, the Deacons sputtered down the stretch, losing 6 of the final 8 (5 of the last 6). Of course, they saw Florida State, Louisville, and Clemson in that stretch was understandable. But losing at home to Army and Boston College? Different case. But it isn't easy for the Deacons to win when the quarterbacks get injured. Which means the offensive line is a giant mess. While Wake has 3 of the 5 returning, it doesn't necessarily mean it is a good thing. And because of it, the defense, who plays physical and strong got worn out a lot, especially late in the year as they held a fight with Louisville and Clemson before the offense imploded and it was open season. And the Deacons will have 5 defensive starters back and a new defensive coordinator. So unless they get Wendell Dunn to match what Duke Ejiofor can do (or come close), this group, especially against the run (with major questions at linebacker), will likely take a major step back. Wake gets Flroida State and Louisville at home, but probably won't mean much this year. Adding on, road games at Clemson, Georgia Tech, and Notre Dame will not be easy at all. So unless the offense gets it going, there probably isn't a bowl game on the horizon this year for Wake Forest. BEST CASE RECORD: 8-4 WORST CASE RECORD: 2-10 MY PROJECTION: 5-7 May be a similar tune to last year, but one less win. Not having an offensive line especially in the ACC Atlantic is a disaster.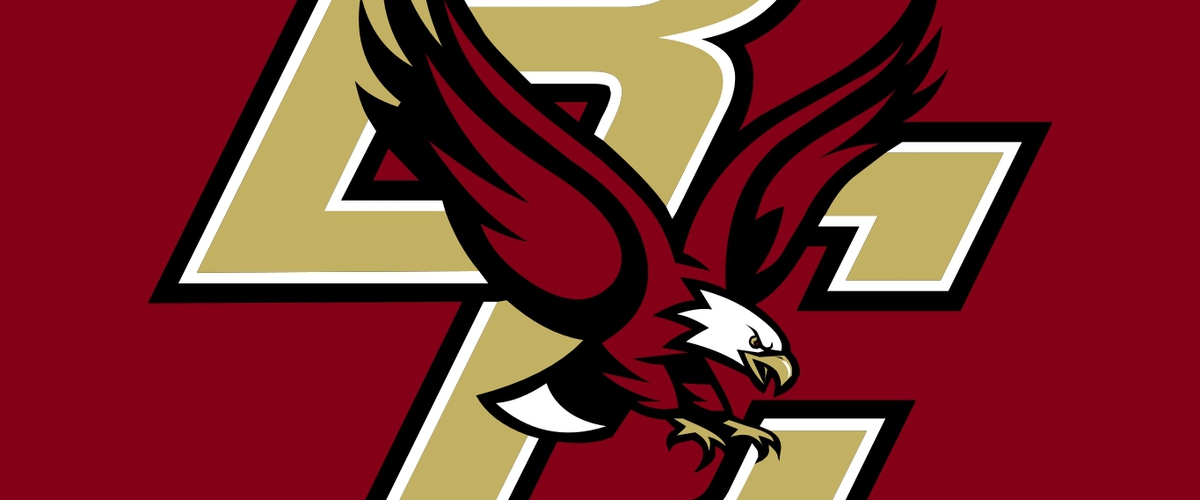 7. BOSTON COLLEGE EAGLES: The resident rollercoaster of the ACC, even with one of the better defenses in the nation can just muster enough for a 6-6 record. And then it seems like they follow it up with a 3-9 season. And it all comes down to the offense. Boston College still hasn't figured out if the quarterback is Darius Wade or freshman Anthony Brown, a dual-threat. Wade seems intent on winning but Brown is making argument for himself. That said, some think Brown will be the starter. I am not sure if that would work given the offensive line has struggled so this isn't Alabama (Hurts), Louisville (Jackson), or Florida State (Winston/Francois) we are talking about. The Eagles staple is on defense and Harold Landry is a beast, getting 16.5 sacks last year. Despite returning 3 starters in the secondary, the Eagles passing game was exposed by the far more talented receivers and strong passing offenses (shredded by the ACC big 3 of Clemson, Florida State, and Louisville while even having difficulties of stopping Syracuse). And that is with a pass rush. The schedule is not forgiving alongside their divisional foes, Boston College sees Notre Dame and Virginia Tech. A road game at Virginia looks "easy" but they too are a pass oriented group that should get better. BEST CASE RECORD: 7-5 WORST CASE RECORD: 3-9 MY PREDICTION: 4-8 The defense will keep them in some games but the talent level in some places will be a key problem. It is also tough given the QB issue in Boston College.
ACC COASTAL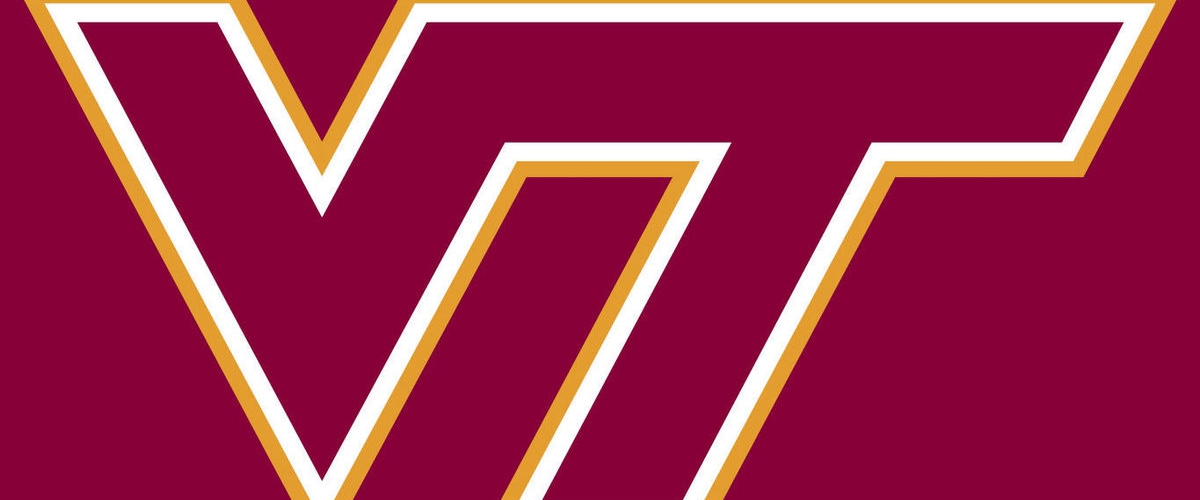 1. VIRGINIA TECH HOKIES: Justin Fuente brought in what Hokie fans wanted for a long time that had been missing at the end of the Frank Beamer era: an offense. But Fuente will not have Jerod Evans. Josh Jackson seems leading the QB battle over AJ Bush and Hendon Hooker. And if there is one guy who can make Jackson, a redshirt freshman a standout quarterback, even in his first year starting, it would be Fuente. He's worked with Paxton Lynch and Andy Dalton in college and made them better than when they arrived. The same went for Evans. Jackson or whoever quarterbacks will have Cam Phillips to throw at and Travon McMillian in the run game. But overall it is a young group, but these guys are very talented and the line can protect quarterback so the drop from last year, well there may not be one. Even if the offense struggles, the defense will have a vastly experienced group and coached by Bud Foster. The LB corps is up there with any of them with Tremaine Edmunds. The secondary should remain strong and opportunistic. The lone concern is starting a new line and if they can get pressure on opposing quarterbacks. If so, watch out. The Hokies schedule is more than manageable with only seeing Clemson from the Atlantic (at least until December) and a road game at Miami where they have done well. But they need to get off to a good start that first week against old Big East foe West Virginia. BEST CASE RECORD: 12-0 WORST CASE RECORD: 7-5 MY PROJECTION: 11-1 I think Virginia Tech will be a team nobody wants to see, and I am banking the offense will click faster than other imagine because I like what Justin Fuente does.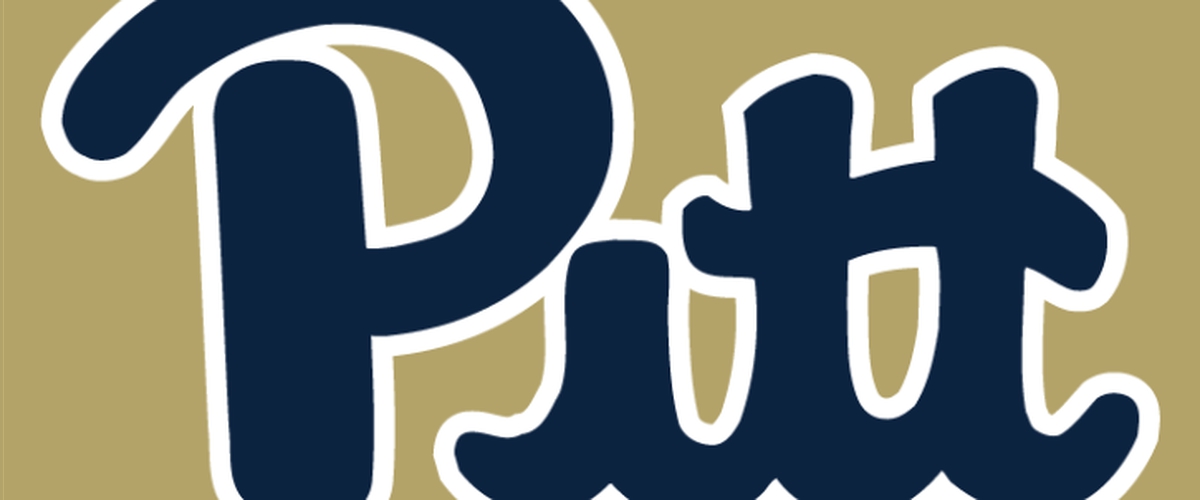 2. PITTSBURGH PANTHERS: Offensive coordinator Matt Canada is at LSU now after showing he is a legit coach and helped garner a Pittsburgh offense to 10th nationally in total scoring last year. QB Nathan Peterman is gone as is James Conner at running back. But Qadree Ollison was huge last year and AJ Davis is supposed to be the real deal, even as a freshman. So the run game may stay the same. Max Browne transfers from USC after the Trojans benched him for Sam Darnold. So the question is can Brown throw the ball efficiently? However, the run game is the staple. Defensively they were Jekyll & Hyde last year. Great on stopping the run (16th nationally) but lousy on the pass (127th out of 129). Odd for Narduzzi, who was a stout defensive coordinator at Michigan State before taking the Pitt job. But it seems like Narduzzi is getting his guys he has recruited in there and it should be improvement against the pass in 2017, especially if they have a healthy Jordan Whitehead for an entire season. Pitt avoids Clemson, Louisville, and Florida State, but they have two non-conference games against power 5 squads in Penn State and Oklahoma State (same as last year). If they can split those, the only major road game they will have is a late season tilt with Virginia Tech in Blacksburg. Also watch for that Georgia Tech game in Atlanta. It is right after the Oklahoma State game and playing the option run Jackets is the polar opposite of what the cowboys run. Good luck! BEST CASE RECORD: 10-2 WORST CASE RECORD: 5-7 MY PREDICTION: 9-3 Pitt's early schedule is pretty unforgiving but it should settle down and be in the ACC Coastal Division race.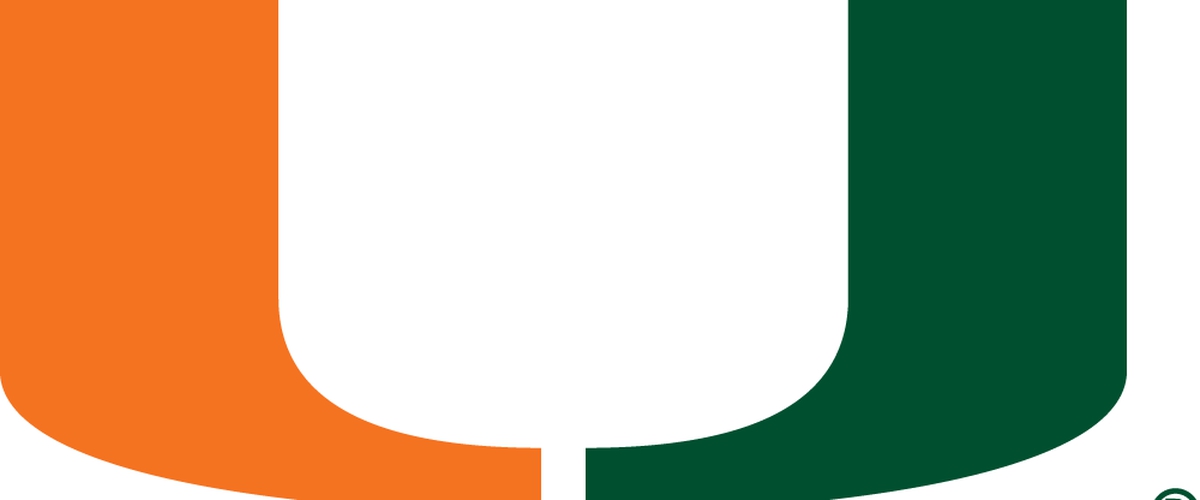 3. MIAMI HURRICANES: Mark Richt came back to his alma mater after a lengthy run at Georgia and has made a splash in the landscape of Miami. The recruiting classes are near the top of the nation once again and the Canes have a bright future. But for now is one hiccup is who replaces Brad Kaaya at quarterback? That is the key. Is it Malik Rosier? Is it N'Kosi Perry? Whoever it is will benefit from Richt but maybe more in 2018 than in 2017. However, Mark Walton is becoming a standout back and will take the load off of whoever calls the plays behind center. Walton and the back will also have four returning starters on the line, so that should improve too. Miami's defense which ranked 12th nationally last year in scoring, looks strong with the front 7 returning. But the questions will be in the secondary as the Canes start four new guys there but they are high on all of them as well as a group of talented underclassmen behind those. The canes have two major road games in 2017 starting with their major in-state foe Florida State and Pitt which could have ACC Coastal Division implications in the final week of the regular season. But the last month will be a tough one with the Hokies and Notre Dame coming to South Beach before their roadie in the Steel City. BEST CASE RECORD: 11-1 WORST CASE RECORD: 6-6 MY PROJECTION: 10-2 I know I have Pitt ahead of Miami despite the record being worse. The reason is Pitt will have the same conference record as Miami and win the head-to-head match-up. Sorry Miami fans.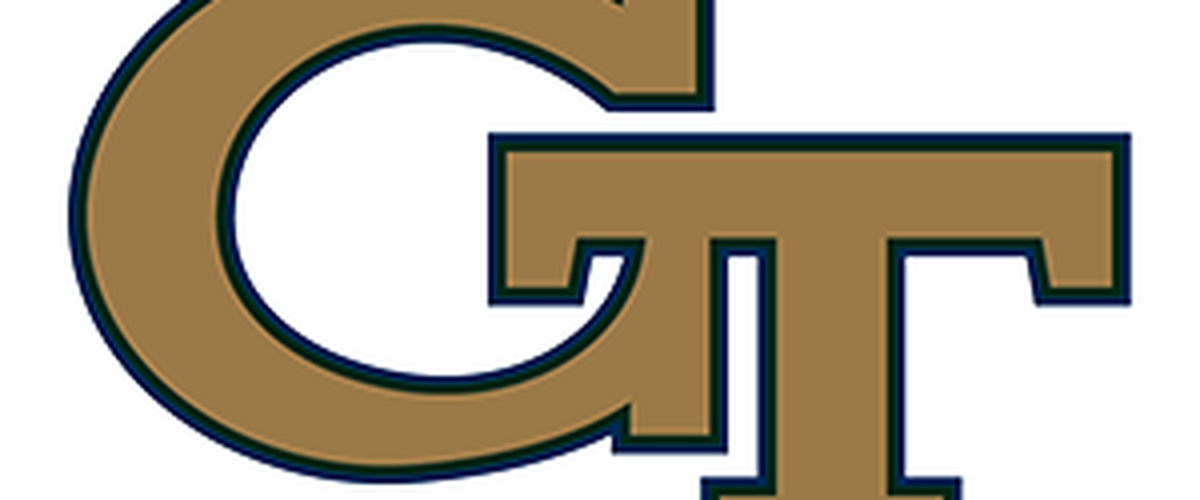 4. GEORGIA TECH YELLOW JACKETS: Georgia Tech is that team you can't ever truly predict in the college football world. On paper, they're bringing back a lot of offensive players with the option offense including Dedrick Mills, who could be a huge problem for all other opposing defenses in the ACC. But they do have to replace QB Justin Thomas, who was probably the best signal-caller Johnson has had at Georgia Tech and was able to pass in the potion. The reins will be handed over to Matthew Jordan from all likelihoods. Jordan was featured in short yardage situations. Tech's issues really depend on the defense. They aren't good, but they aren't really bad. They don't make enough plays when they need to and that is bad when the Jackets are playing from behind and their offense is not come-from-behind offense to say the least. Tech has two hard games away from Atlanta in Miami and Clemson. Both are hard places historically for the Yellow Jackets. But they have a game at the new Mercedes-Benz Stadium against Tennessee though they may have caught the Volunteers at a great time with no Dobbs and Hurd there as well as no Barnett. And of course, they end the season against their hated enemies, the Bulldogs. But Tech is that team you never know about. They can beat a good team let's say like Miami and then lose to Duke. But they are such a mystery. BEST CASE RECORD: 10-2 WORST CASE RECORD: 4-8 MY PREDICTION: 7-5 Tech is good enough to win a lot, but starting with Miami and after it will not be easy the rest of th way.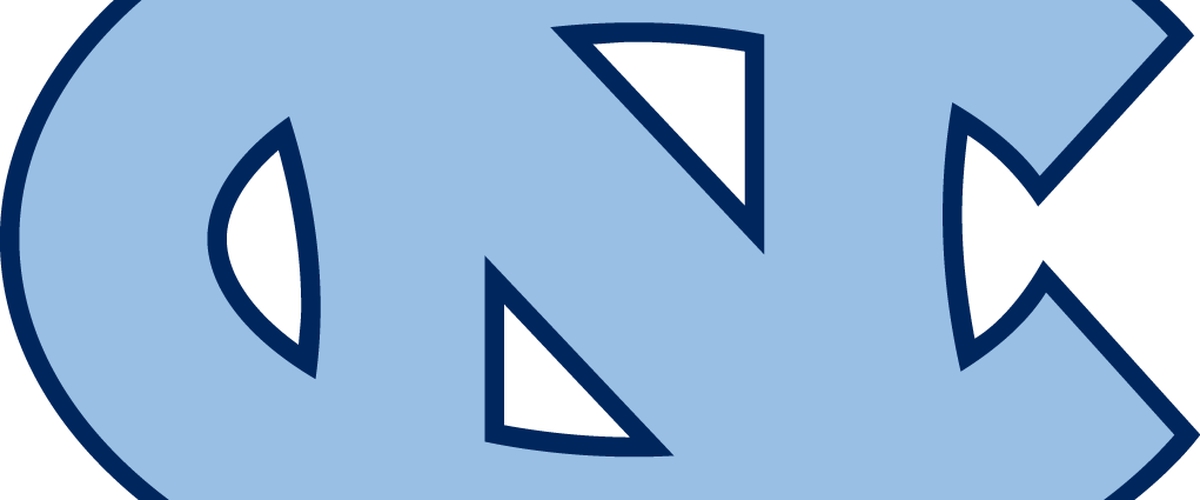 5. NORTH CAROLINA TAR HEELS: Maybe Larry Fedora has better success than Les Miles with Brandon Harris when he was at LSU, but UNC hopes that was the system and the environment that stunted Harris. But it isn't like the Tar Heels will have those vaunted offenses like they had under Marquise Williams and Mitch Trubisky. Running game is pretty much gone with Elijah Hood gone. Ryan Switzer is gone too. So there isn't a lot of depth there save for Austin Proehl. So there will be questions with UNC in that case, but like Fuente, Fedora puts out great offenses, but this has more of a rebuild vibe. Defense, similar to Pitt is a Jekyll and Hyde but the run is the mess here. Gene Chizik is gone for family reasons so the Heels have a new defensive coordinator in John Papuchis and it is a mix of new and old on there with 6 starters returning. But the Heels may have done things on smoke and mirrors with the defense as they weren't a strong pass rush squad and the secondary tallied 1 INT all year. Even with a good pass defense, that cannot happen again especially if the offense has major question marks. The Tar Heels schedule has a stacked one with Louisville, Notre Dame, and Miami visiting Chapel Hill this year while visiting both Tech schools and NC State to end the year. All of these games (save Virginia Tech) are manageable, but with too many questions and inconsistencies on offense and the defense to an extent, it is hard to think the Tar Heels are a major player in the ACC Coastal. BEST CASE RECORD: 9-3 WORST CASE RECORD: 5-7 MY PREDICTION: 7-5. Carolina will be up and down with the offense and will upset somebody in the process. But that may be it.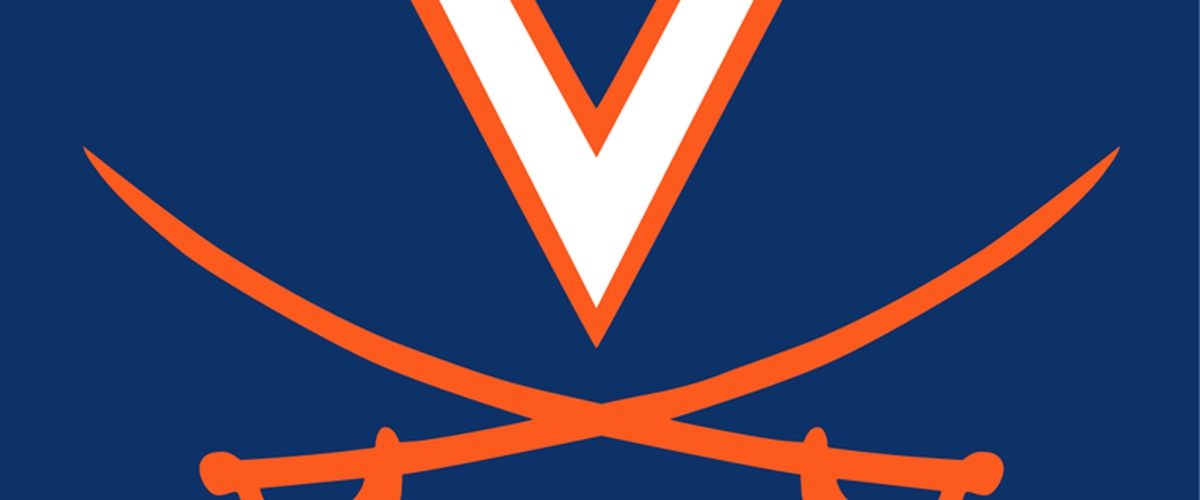 6. VIRGINIA CAVALIERS: Bronco Mendenhall had a tough task at Virginia last year and knew as much, telling them not to get excited in 2016 and rightfully so. The Cavs went 2-10. They were bullied really on both sides of the ball, especially the offense thanks to a weak offensive line. The line won't be much better, but still an upgrade from last year. If the line can protect Kurt Benkert can throw the ball around a little bit. But it all depends on the line, where they couldn't block for the runners either (dead last in rushing yards per game in the ACC). Fortunately for them, they are not in the ACC Atlantic. Defensively the Cavaliers bring back 8 starters including Micah Kiser, who led the team in sacks at the ILB spot (6.5)and 5 forced fumbles. Quin Blanding is a good safety and should anchor a vastly improved pass defense that finished 103rd in the nation last year. Virginia has a lot of work to do, though the schedule looks easy early on and then turns into a nightmare by the time they face Pittsburgh October 29th. It goes with Georgia Tech, and then roadies at Louisville, Miami, and then their rivalry game with Virginia Tech. Another year with no bowl seems probable. BEST CASE RECORD: 6-6 WORST CASE RECORD: 2-10 MY PREDICTION: 5-7. I think the Cavaliers will be vastly improved in 2017, but they aren't there yet.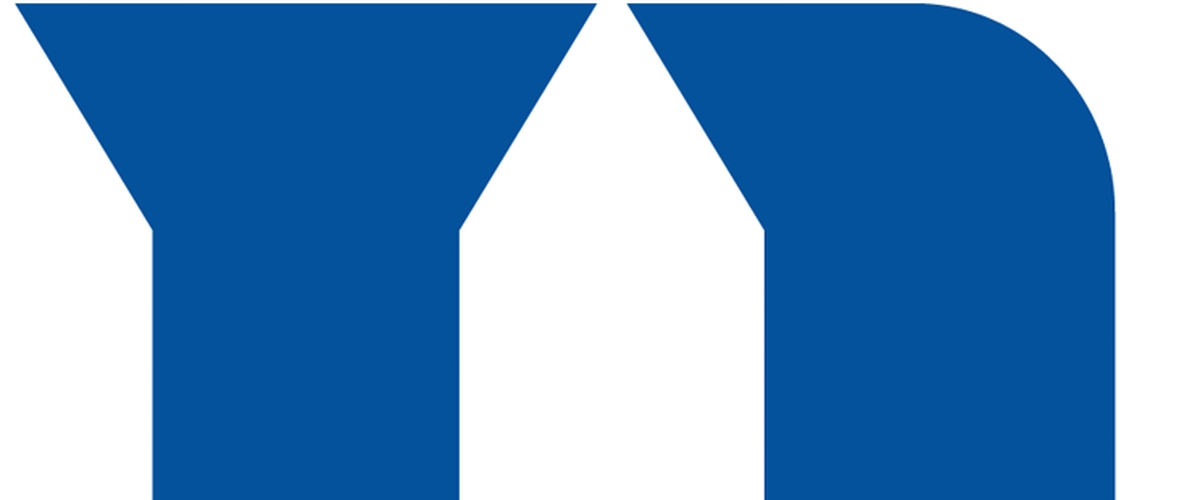 7. DUKE BLUE DEVILS: Daniel Jones gives hope to Duke. He is a good passer and has receivers to throw at and has Shaun Wilson to hand the ball off to. So the offense looks to be better IF the line holds up but they are thin. The defense may replace Virginia as having the worst defense in the ACC with major question on an inexperienced defensive line adding with a secondary that is also inexperienced and thin and in the ACC, it is the last place you want to be thin at. The home schedule for Duke is torture with games with Miami, Florida State, Pitt, and Georgia Tech while having Baylor and Northwestern come in earlier. Granted they aren't powerhouses of the power 5, but still talented. Even with a not-as-murderous road schedule (UNC, VT), there isn't a lot of hope either. BEST CASE RECORD: 6-6 WORST CASE RECORD: 1-11 MY PREDICTION: 2-10. Duke takes down Army and NC Central, but I don't see anywhere else. Maybe back to the ACC outhouse for the Blue Devils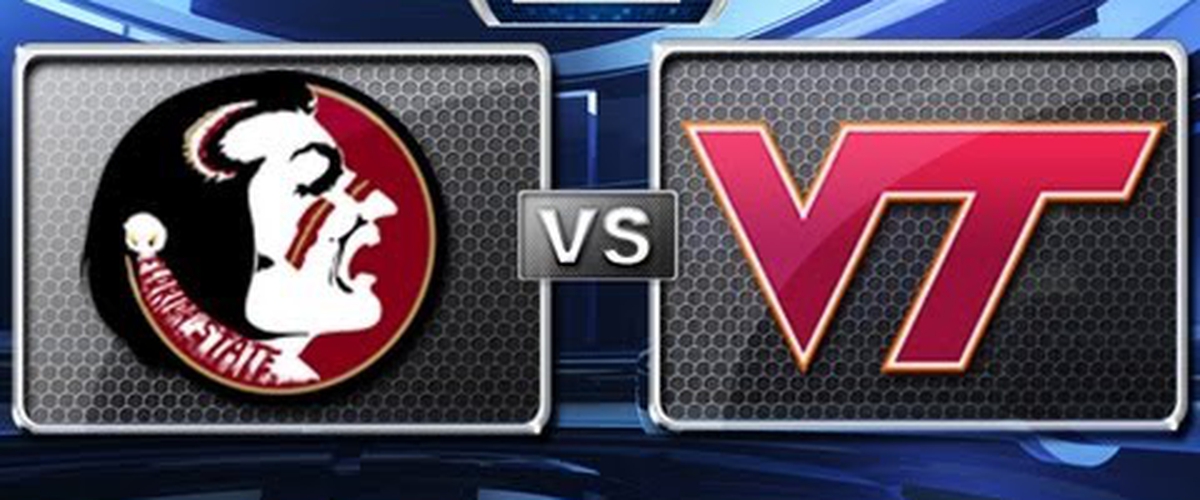 ACC CHAMPIONSHIP: FLORIDA STATE VS. VIRGINIA TECH: The Seminoles make their triumphant return to the ACC title game against the Hokies. I think the game would be high scoring on both sides to get an exciting game going. But I think in the end I think the Hokies defense punishes Francois just enough to not get him fully comfortable and throws a costly interception late in the game. VIRGINIA TECH 38, FLORIDA STATE 34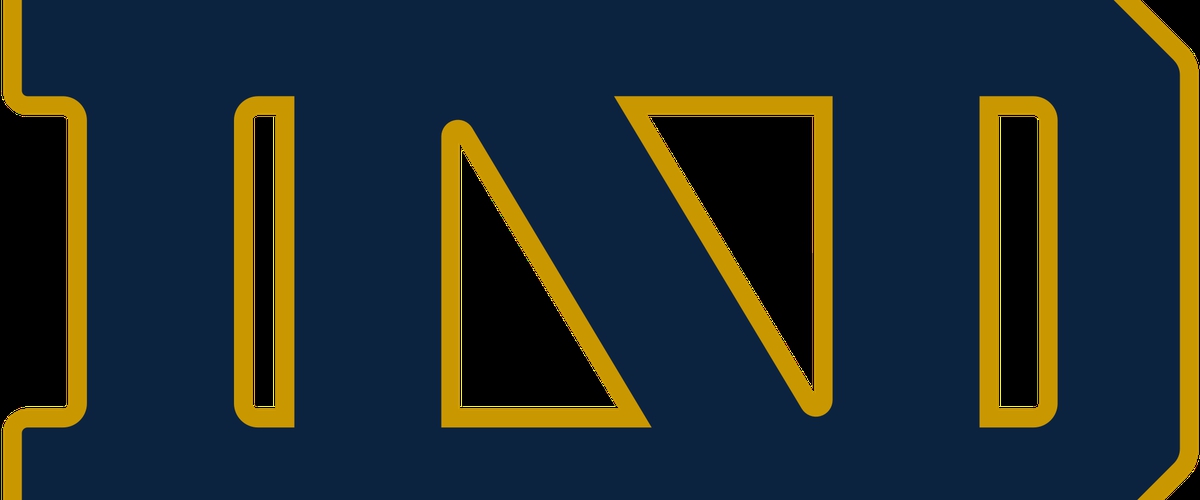 NOTRE DAME FIGHTING IRISH: No coach is maligned by his own fan base more than Brian Kelly, but honestly he probably deserves the flak. He places the blame game on players, and assistants and that has ruffled a lot of people's feathers. So needless to say his job is on the line at South Bend. And he is going to do it with a young QB in Brandon Wimbush, though very talented. He will have help with the offensive line with 4 starters returning and Josh Adams to hand the ball off to. He will have talented but inexperienced receivers so that will be something to watch. The defense will be talented with the linebackers and the secondary, but inexperienced. But the issue will be the line if they can put pressure on the quarterback and stop running backs, especially early on when they face Georgia and their bruising backs. It may be too much for the Irish and won't get easier the rest of the way. And if the offense struggles under the new schemes by Chip Long. The schedule as always, is unique with doses of the ACC (Boston College, NC State, Wake, UNC, and Miami), an old Big Ten rival (Michigan State), an SEC power (Georgia), and your California rivals (USC, Stanford). It is not easy and probably not the year to have for Kelly, whose job is on the line and the Irish fans are ready to see him go. BEST CASE RECORD: 9-3 WORST CASE RECORD: 5-7 MY PREDICTION: 6-6 It probably won't save Kelly's job at 7-5 or 8-4 either. Too many questions.
TOP 5 QUESTIONS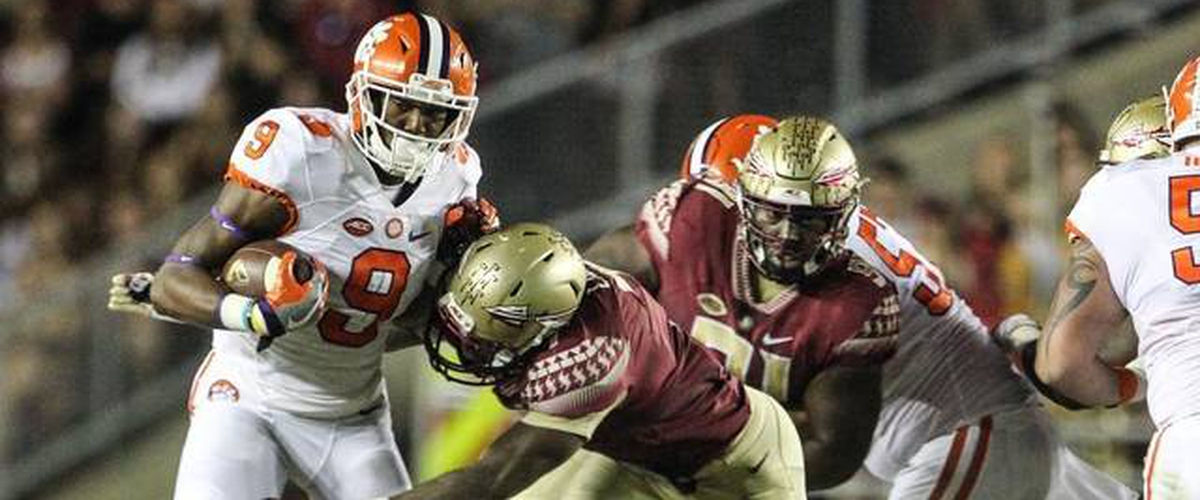 1. IS FLORIDA STATE/CLEMSON THE MUST-SEE IN COLLEGE FOOTBALL RIGHT NOW LIKE HOW IT USED TO BE ALABAMA/LSU? Yes. Winner has gone to win the ACC Championship last 5 years, make the playoff or national championship in the last 4 and won two national titles. It may change this year though in a few instances.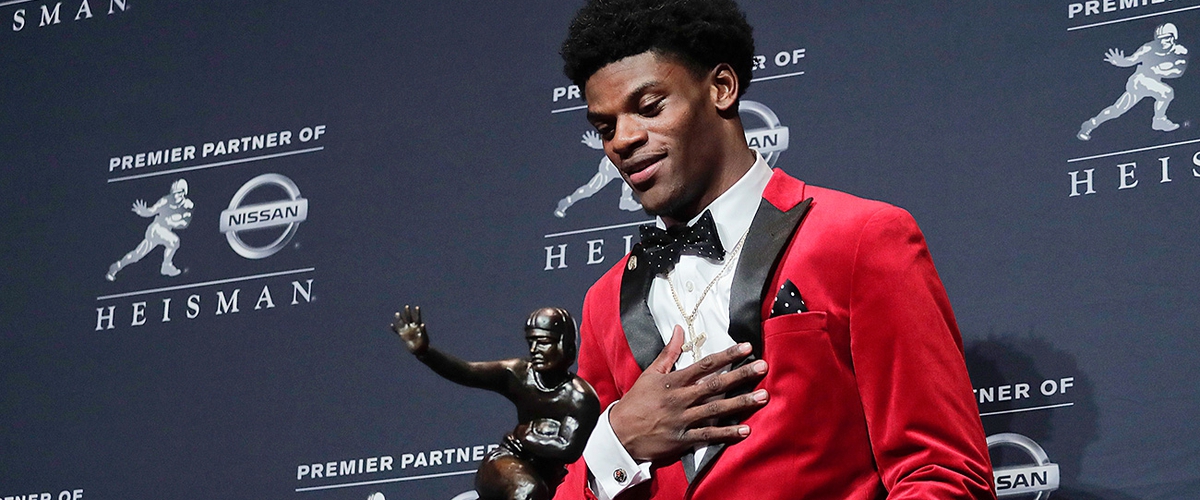 2. DOES LAMAR JACKSON HAVE A GOOD CHANCE AT REPEATING FOR THE HEISMAN TROPHY? No. Many are thinking Baker Mayfield or Sam Darnold, or even Saquon Barkley. Odd for a Heisman winner that returned NOT to get the favorite to win again. And that has to be because of how he played down the stretch. Teams realized he isn't an adequate, efficient passer and tries to do too much with his legs. If he continues this trend, he could miss a period of time which will hurt Louisville's chances in 2017. And I think it will. Hence why the Cardinals are 4th place in the ACC Atlantic to me.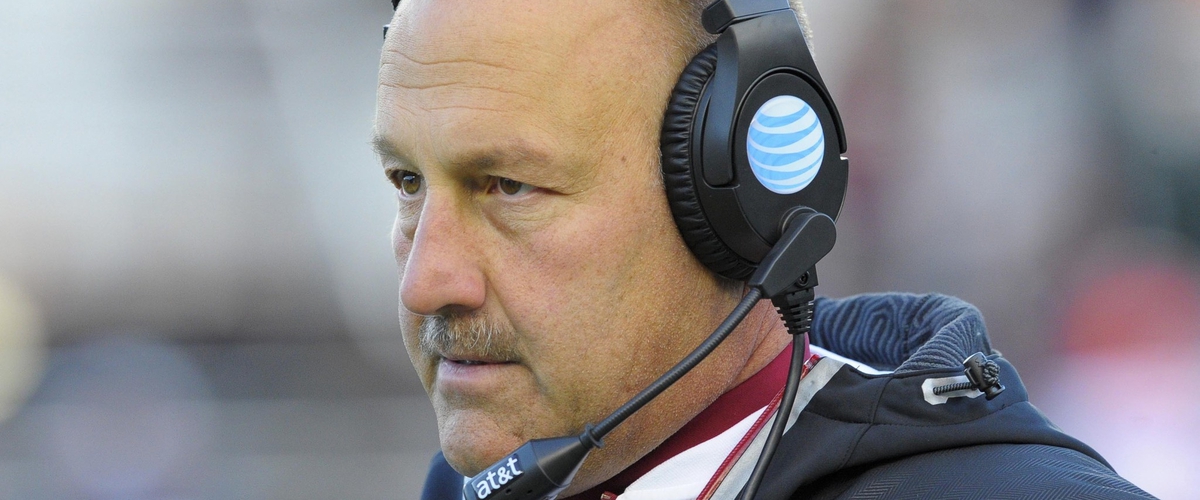 3. WHICH HEAD COACH IS ON THE HOT SEAT IN THE ACC: Steve Addazio, Boston College. Stinks because he has put up a program that prides itself on defense and he gets the most out of his players. But the offenses have been flat, save for the year he had Andre Williams. But the Eagles do not have a program that is really invested by the base and haven't for a long period of time. He cannot do well when the program isn't invested. That's anybody.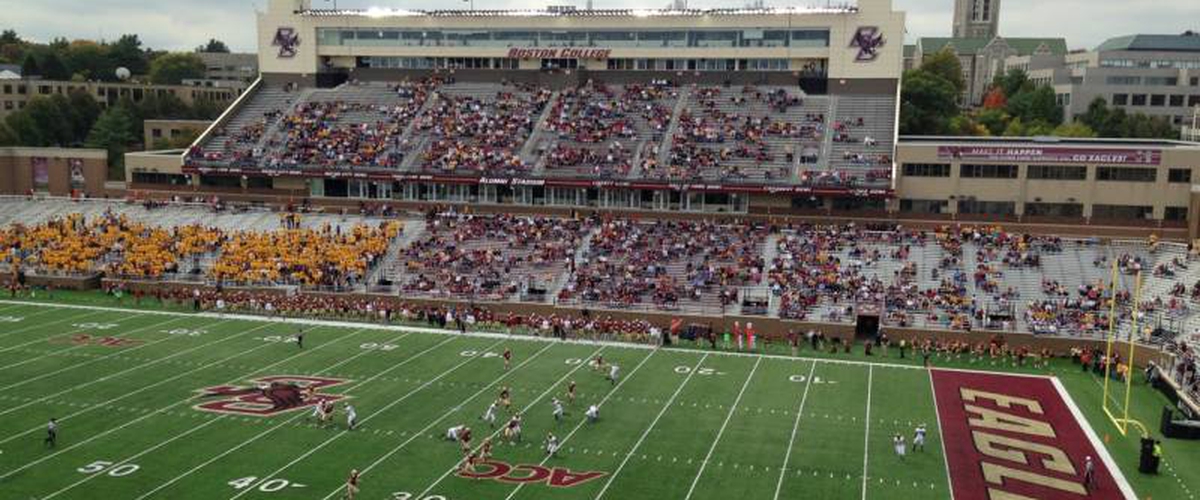 4. DO YOU THINK THE ACC REGRETS PUTTING IN BOSTON COLLEGE IN THE CONFERENCE? Yes. They are the outlier in most sports, not just football. And it seems like they are lukewarm to the upcoming ACC channel with ESPN as is the region is just not college crazy as is the rest of the conference schools. It really has been a disappointment with Boston College for the ACC. They were probably better off taking West Virginia instead. Or Cincinnati.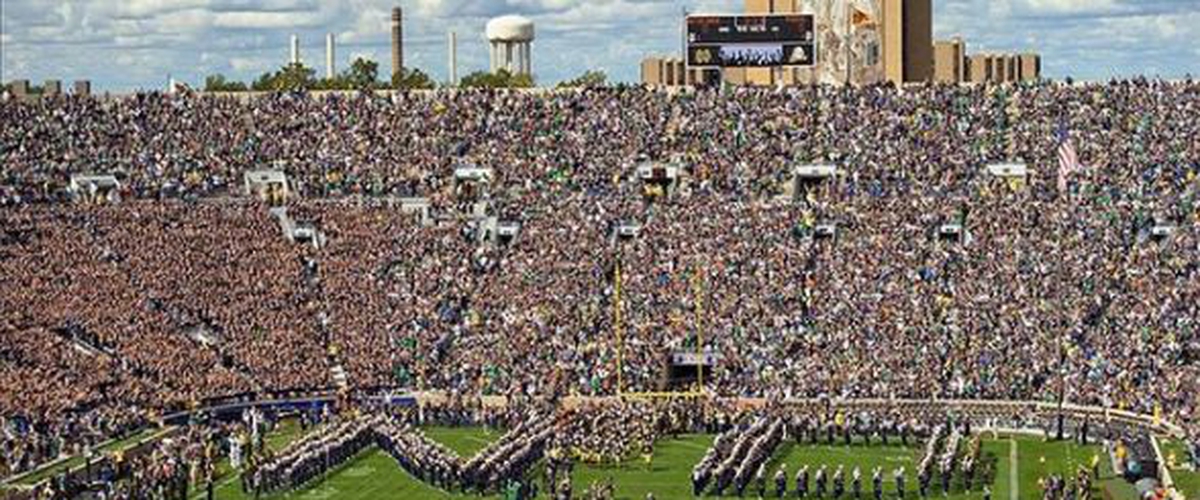 5. IS NOTRE DAME HURTING THEMSELVES FOR NOT BEING TRULY AFFILIATED? Yes for they will get passed over by a conference champion elsewhere, including in the ACC. So, pretty much 2 losses for the Irish and they are done. But they like that TV deal with NBC so they really don't care.
That's it for this week. Next week, the SEC.
-Fan in the Obstructed Seat
---