The Obstructed Preview of the SEC-2017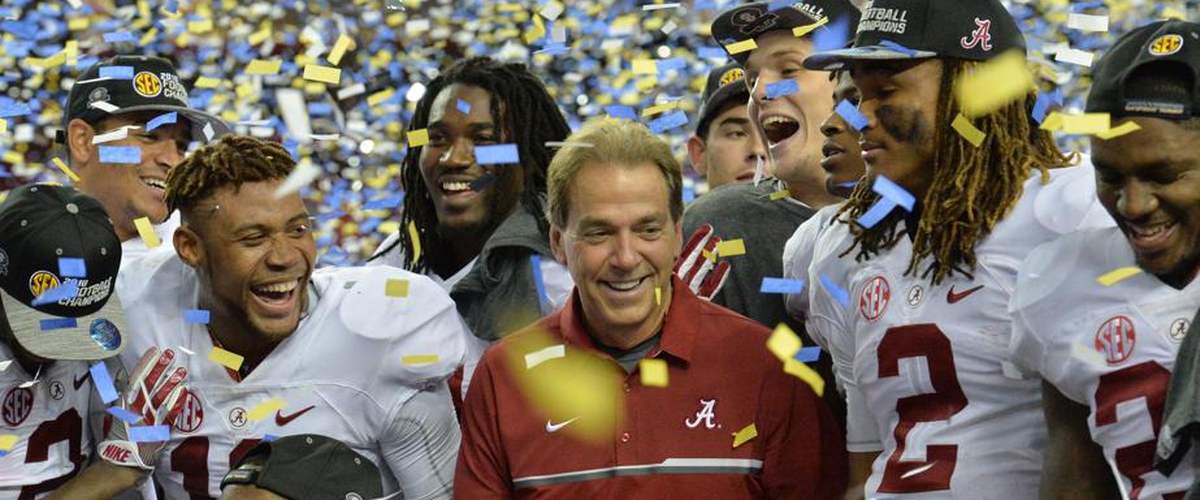 The SEC, like most years has come under fire. Most of the times, teams from other conferences and other conferences themselves take aims and pot-shots at the conference where many believe is the best. However, this is probably the first time in a long time the SEC is not considered the best conference due to their inabilities of winning key out-of-conference games and slipping up against "weaker" schools.
I outlined it a bit a few weeks back on what are some of the reasons why the SEC has slipped and what they needed to do to get better. But who knows what will happen this year. The conference on paper will always be a stout conference with 4-5 star prospects residing in mostly everywhere at every school (save for Vanderbilt). It really boils down to the coaching in the conference. And while the conference is taking aim at the other conferences, notably the ACC and Big Ten, the target still remains on their back as you can expect when the season starts possibly half of the teams will be in the top 25. The question will be, can these schools live up to the hype? It has been something that has been a problem outside of Tuscaloosa the last few years.
A few major questions will be can the SEC East take ground on the SEC West, how will Ole Miss respond to the sanctions and the loss of Hugh Freeze, can LSU win under Ed Orgeron, and can Auburn's offense get back on track to take down their rivals in Alabama? As always, it should be a fun year in the SEC.
Onto the previews. Remember, I go by the the team I predict in order of the standings.
SEC EAST: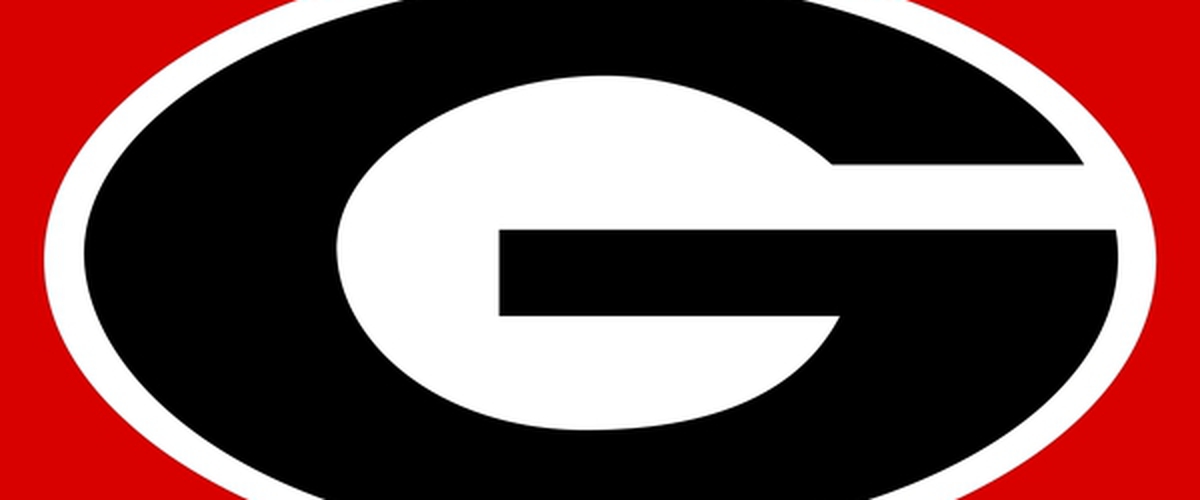 1. GEORGIA BULLDOGS: The good news is after 2 years of recruiting Kirby Smart can recruit with the best of them, as many projected this recruiting class he just received was only topped by Alabama and Ohio State for the best. The bad news so far is that Kirby Smart's coaching after one year is something left to be desired. But it was his first year as a head coach on any level. But the Bulldog faithful won't care if Georgia sputters to a 7-5 season and out of the playoff/SEC Championship race by mid-October. If he utilizes them correctly, Smart will have Nick Chubb and Sony Michel in the backfield, which has to be one of the top 3 tandems (at worst) in the nation. He will have Jacob Eason at quarterback, though it seems like Smart isn't as high on him as others are, so that is somewhat of a question mark. And he has a defense that got stronger and better as last season progressed. And he's bringing back the entire defense. That is going to be a huge advantage for the Bulldogs especially in the SEC East. Now questions will persist of can the Bulldogs take that next step and avoid having that shoot-themselves-in-the-foot-game as people can point to road tilts in Notre Dame, Tennessee (a dreaded place for the Bulldogs over the years), Vanderbilt, and the annual Florida game (a nightmare in recent memory) while being at Auburn near the end of the season as well as having Georgia Tech in Atlanta. BEST CASE RECORD: 10-2 WORST CASE RECORD: 6-6 MY PREDICTION: 9-3 Smart will have a good year and shake off critics, though some will wonder.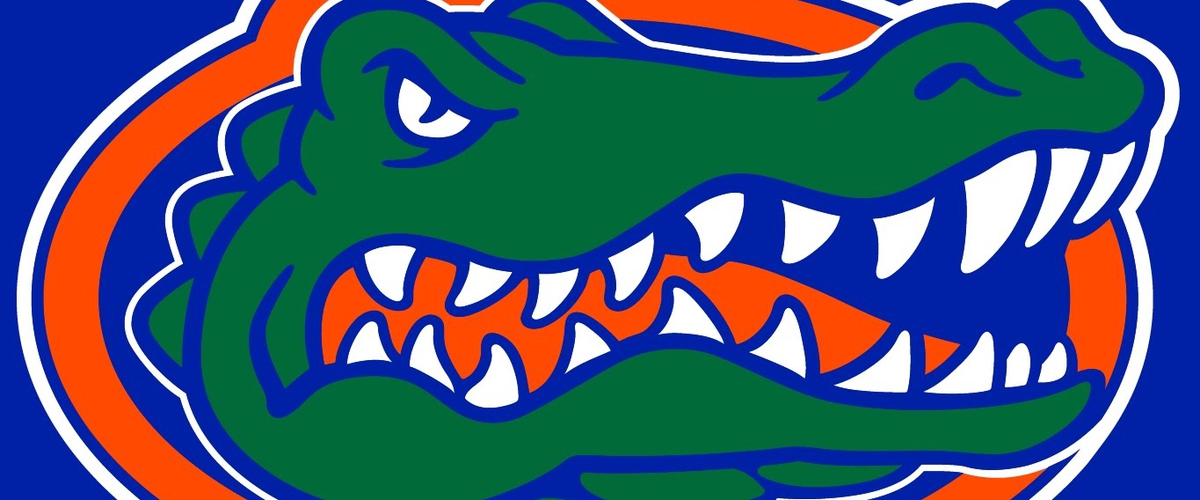 2. FLORIDA GATORS: After 2 seasons in, Jim McElwain has gotten Florida to the SEC Championship each season. However, some have criticized the accomplishment as the East is incredibly weak. Worse, Florida still has an anemic offense that has dated back when Will Muschamp has been there. If Malik Zaire can live up to his promise when he was at Notre Dame and utilize the Gators receivers, watch out. They are incredibly athletic with Antonio Callaway and Tyrie Cleveland. And the running game should continue to improve with Jordan Scarlett and McElwain's love for running the ball. The defense will have a huge turnover rate with only 3 starters returning, but they have tons of talent on that side and Randy Shannon comes to be the new coordinator, a huge jolt to the Gators so the drop-off may not be as bad as some are looking at it. The Gators have a favorable schedule as LSU comes to the Swamp after the game was switched over from Florida for the no-Hurricane postponement. And their major games will be with Georgia and Michigan (who has a turnover rate from last year) with both being neutral site games. They can have a huge year. BEST CASE RECORD: 12-0 WORST CASE RECORD: 6-6 MY PREDICTION: 8-4 I don't know if Zaire is the answer and the offense is still a relatively predictable one at that.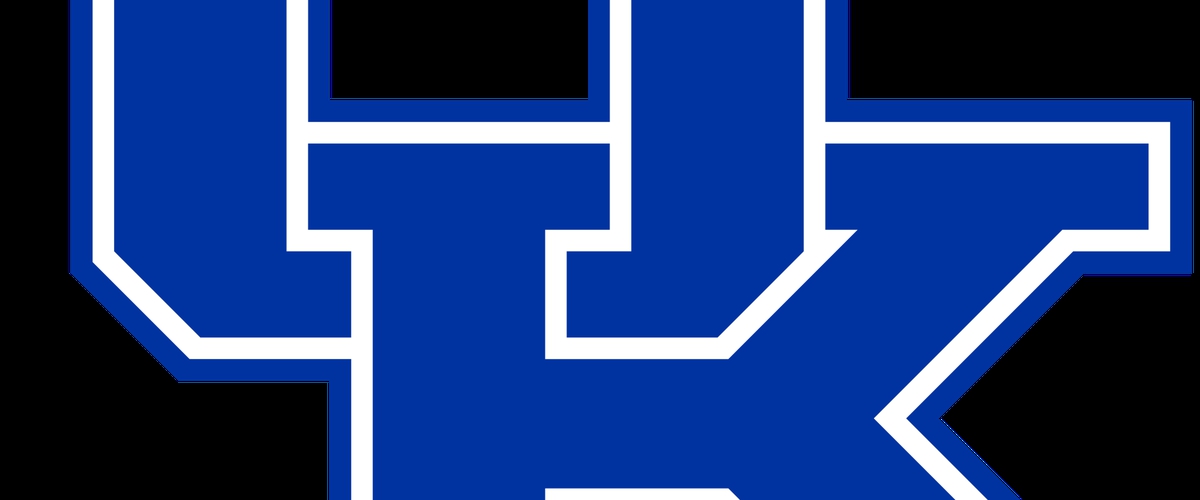 3. KENTUCKY WILDCATS: Maybe Kentucky FINALLY turns the corner under Mark Stoops as they showed plenty of promise last year. The running game was excellent and looks to remain that way under Benny Snell. If the passing improves with Stephen Johnson, Kentucky may end up having one of the most balanced offenses in the conference. But where it will be decided is on the defense. If they continue to get bullied against the run then the offense will have to score 40 just to stay in games. That has to change as in the SEC if you can run the ball and stop the run, you are going to be a key threat. But they are pretty solid against the pass and are bringing 8 starters back. The Wildcats schedule has winnable games all over, but they have difficulty winning against the weaker non-conference teams. They HAVE to take care of business outside the conference to get that confidence rolling when they play South Carolina and Florida early on. BEST CASE RECORD: 10-2 WORST CASE RECORD: 5-7: MY PREDICTION: 8-4 Wildcats will get better this year but still have hiccups as they grow.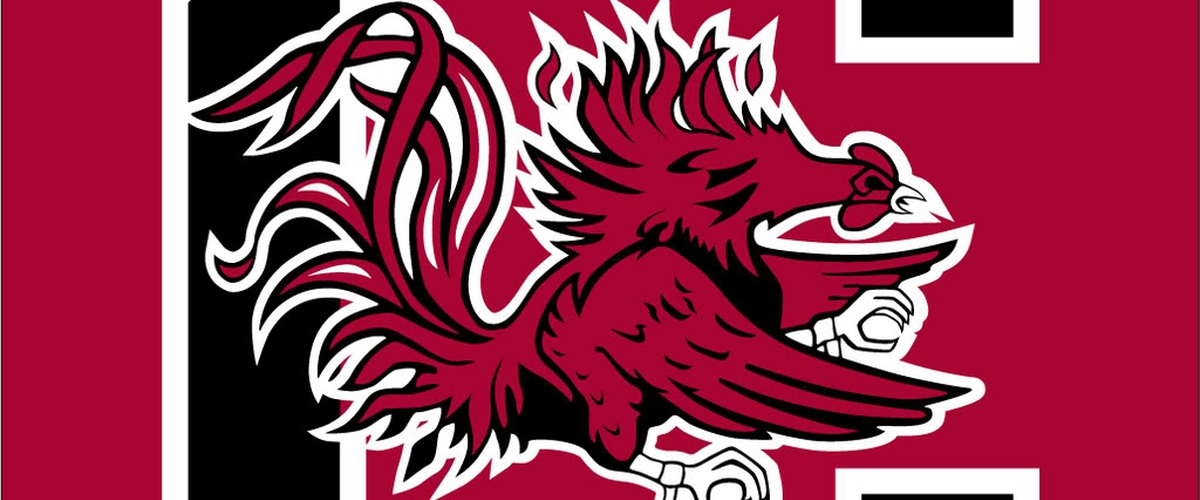 4. SOUTH CAROLINA GAMECOCKS: Needless to say what Will Muschamp did in Columbia was stunning as it looked like the Gamecocks were about to return to the dark days resembling their early SEC stint of being atrocious. He guided Carolina to a 6-6 record when many had them at 4-8 or 3-9, including a huge win against Tennessee. However, while there are signs of hope at quarterback with Jake Bentley he is still plagued by inconsistencies on the offensive side. But many view the offense as a whole to get better. Defensively the Gamecocks were down and may continue to be down, but given Muschamp's specialization on defense I don't know if they will go backwards like many think , but I do think if there is no pass rush, South Carolina is in big trouble in 2017. South Carolina has 4 road games plus a neutral site to start the year agianst NC State. If they can get off to a good start against them and Missouri (in Columbia), they could be a threat the rest of the way. But if they start 0-2, it could be ugly in Columbia and Muschamp has his critics on his back once more. BEST CASE RECORD: 9-3 WORST CASE CASE RECORD: 5-7 MY PREDICTION: 8-4 I think Bentley is going to carry South Carolina to a few games they shouldn't win.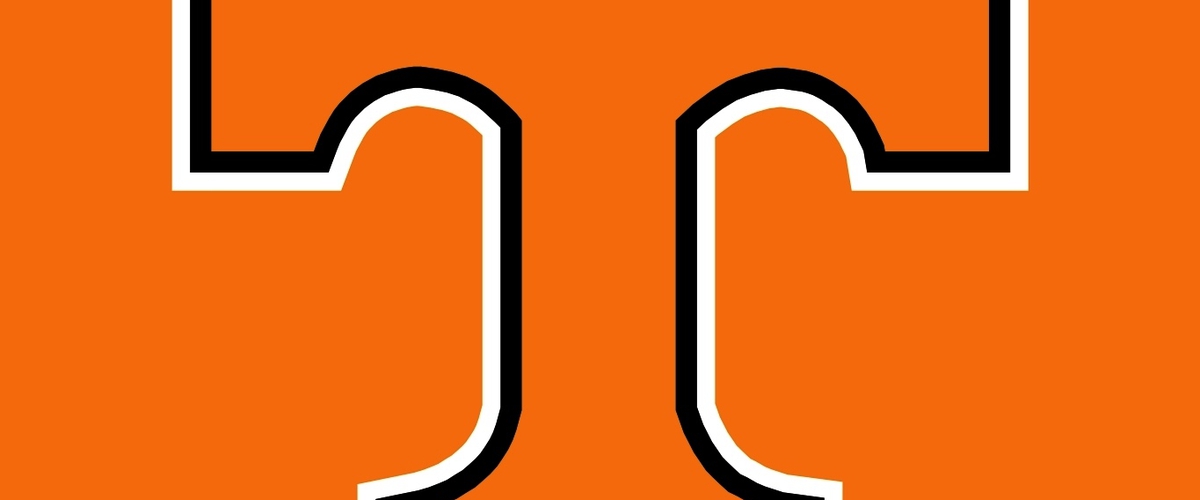 5. TENNESSEE VOLUNTEERS: It's a debate on who is on the hottest seat between Kevin Sumlin and Butch Jones. For what it is worth, it may be Jones given his comments and antics over the years. And he did not make the Tennessee faithful too thrilled when he didn't view 2016 as a "failure" as they were slated to be in the SEC Championship and in the playoff picture and were out of it by November. Worse, the Vols lost the likes of Joshua Dobbs and Derek Barnett as they are "starting over." The offense also lost Jalen Hurd midway through the year as he chose to transfer to Baylor. The defense was woeful and the starters could not stop the run and it isn't warming to see the Vols defense especially on the front end have health issues. The secondary may be the key on whether or not the Vols compete in the East. They are playmakers, but they need to step up especially if the defense is down. May be a tough task. BEST CASE RECORD: 9-3 WORST CASE RECORD: 5-7 MY PREDICTION: 7-5 Jones is under scrutiny for his comments as it comes off as accepting mediocrity. But if he loses to Florida, Georgia, AND Alabama this year while either losing to Kentucky or Vanderbilt, he will be shown the door.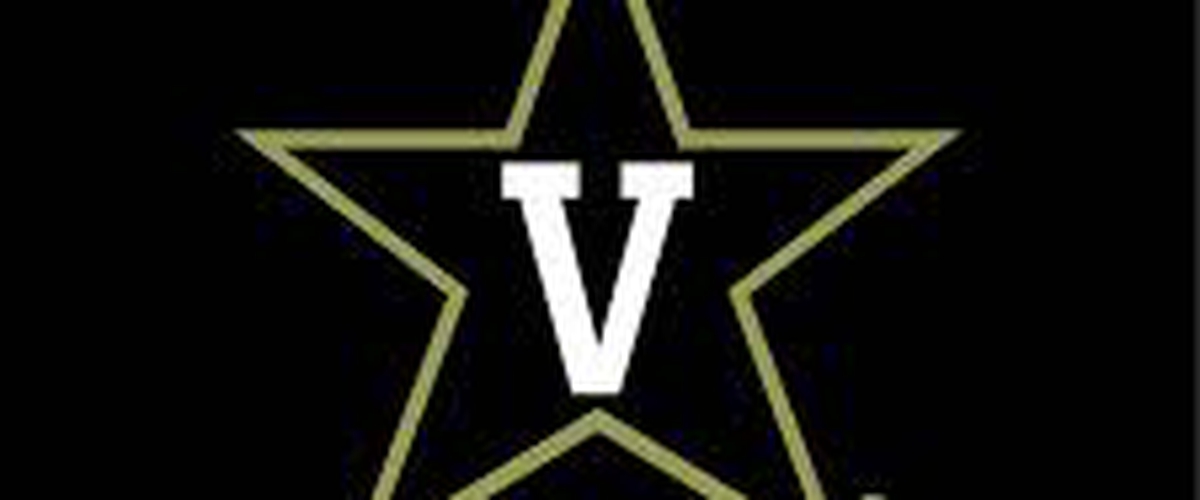 6. VANDERBILT COMMODORES: Of all schools in the SEC, Vanderbilt is, was, and always will be the most difficult to win at. They won't get the 5-star recruits like the others will, but the fact that Derek Mason can win especially after James Franklin left for Penn State as well as the talented group with him. The Commodores got better and played teams very tough last year like Florida, Georgia and Auburn as they were in every game (and won AT Georgia) against their conference foes thanks in part to their defense that got better as the season continued. However, the Commodores lose key pieces, notably Zach Cunningham. If Vanderbilt can upgrade the passing defense that was rough, they may not take a major step back. Of course the question will be on the offensive side as it showed improvement near the end of the season, but it may be in part because the teams they played (Ole Miss, Tennessee) were injured and struggled. But the group returns 8 starters. If that side improves, it could be very interesting with them. The schedule is not easy early with a 4 week stretch of Kansas State, Alabama, Florida and Georgia (though 3 are at home). If somehow they can pull out 1 win it would be big. Anything more would be a near-miracle. The rest of their schedule isn't as grueling but two road tilts after Georgia with Ole Miss & South Carolina is a challenge. BEST CASE RECORD: 9-3 WORST CASE RECORD: 2-10 MY PREDICTION: 6-6 They just don't have the same talent as Florida and Georgia. That said, they never say die.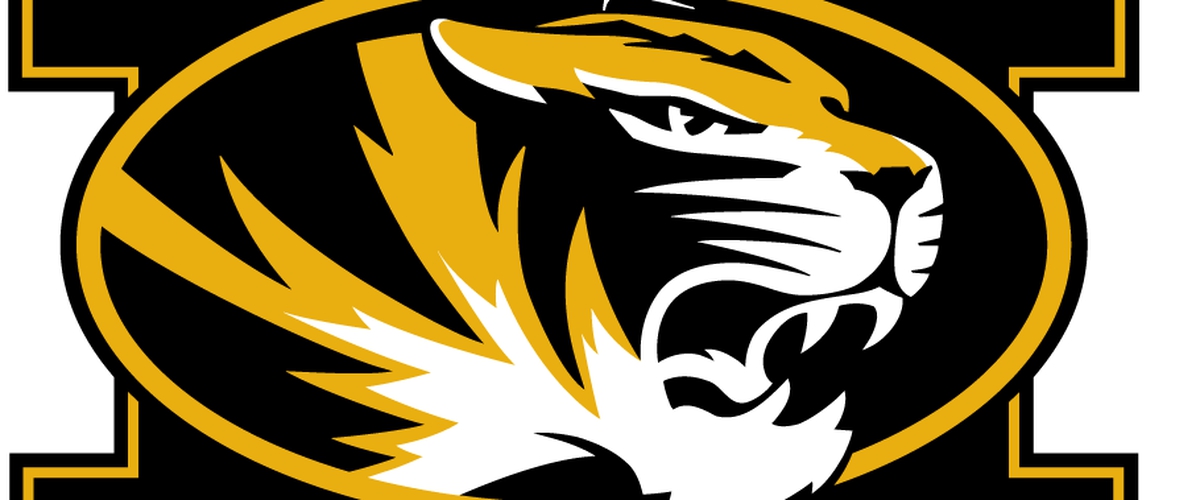 7. MISSOURI TIGERS: The Tigers flipped the script as instead of winning games because of their defense, it was the offense that couldn't be stopped. Great, had it not been for the defense being ranked near the bottom of the nation in most defensive categories. Interesting, given the fact Barry Odom is a defensive guy. And the defense returns only 3 starters so it may actually get worse. But Mizzou will see if they can out-gun their opponents again with Drew Lock at the helm and J'Mon Moore as his #1 target. They can score points and they are bringing all but one starter back on that side. Add in a 1,000 yard rusher and Damarea Crockett and you have a very potent offense and possibly the most potent on in the SEC. The schedule has a heavy home dose early on including South Carolina and Auburn visiting and later on Florida and Tennessee. They have a key road trip in October with Kentucky and Georgia in back-to-back weeks while ending with Vandy and Arkansas. But if they cannot stop anybody it won't matter. If you can't play defense in the SEC, you can't win and Missouri was the worst team in the SEC last year. BEST CASE RECORD: 7-5 WORST CASE RECORD: 4-8 MY PREDICTION: 4-8 Missouri just has too many questions on defense and just behind everybody else.
SEC WEST: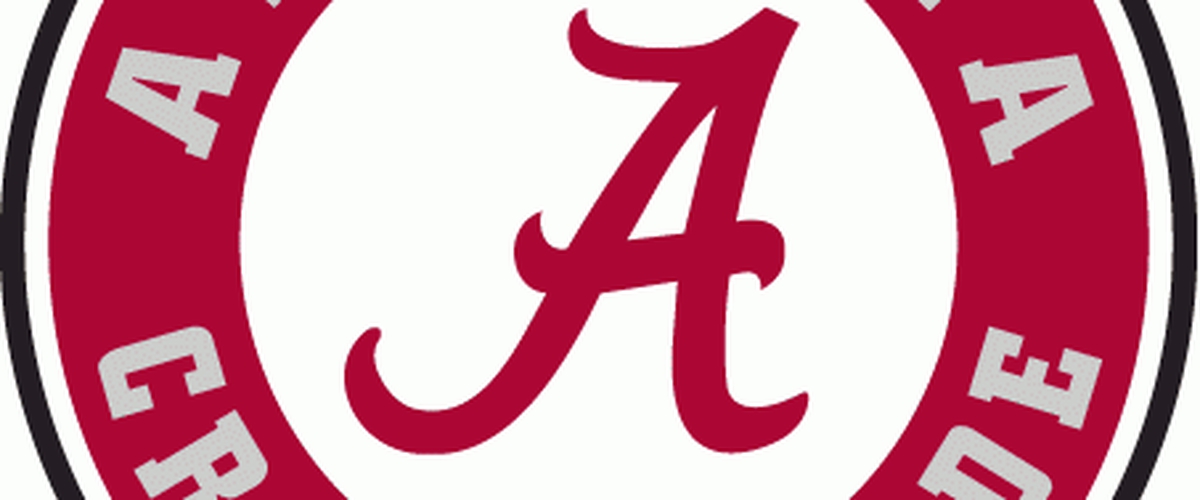 1. ALABAMA CRIMSON TIDE: The Tide were seconds away from a repeat of the national championship, but don't tell Nick Saban that. He deemed 14-1 a failure in Tuscaloosa last year. That's the expectation he, and the Alabama faithful have each year. And again, they look to be the team despite a small turnover rate with the starters (6 on each side). However, it seems more certain the offense will pick up where they left off with the offensive line still being top notch and protecting Jalen Hurts while opening the holes for Damien Harris, Bo Scarbrough, and incoming freshman Najee Harris. Calvin Ridley is becoming more and more of a threat and another freshman, Jerry Jeudy, has turned heads in Tuscaloosa. It is the defense that will have a few more questions than normal with losses of Tim Williams, Ruben Foster, and Ryan Anderson, but the secondary remains in tact and may be the best in the nation. If the Tide can generate a strong pass rush like they had all last couple of years, then it will be problematic for anybody to go against the Tide's defense. The schedule is what you normally get from Alabama each year. Tough first game against a power 5 team (Florida State) and then their SEC schedule. This year LSU and Tennessee are in Tuscaloosa, but the Iron Bowl is in Auburn. And if the Tigers are in the mix of a playoff/SEC Championship, you know that place will be amped up greatly. BEST CASE RECORD: 12-0 WORST CASE RECORD: 9-3 MY PREDICTION: 11-1 Bama may have that year where they win the SEC but lose the Iron Bowl. Hasn't happened to them yet though.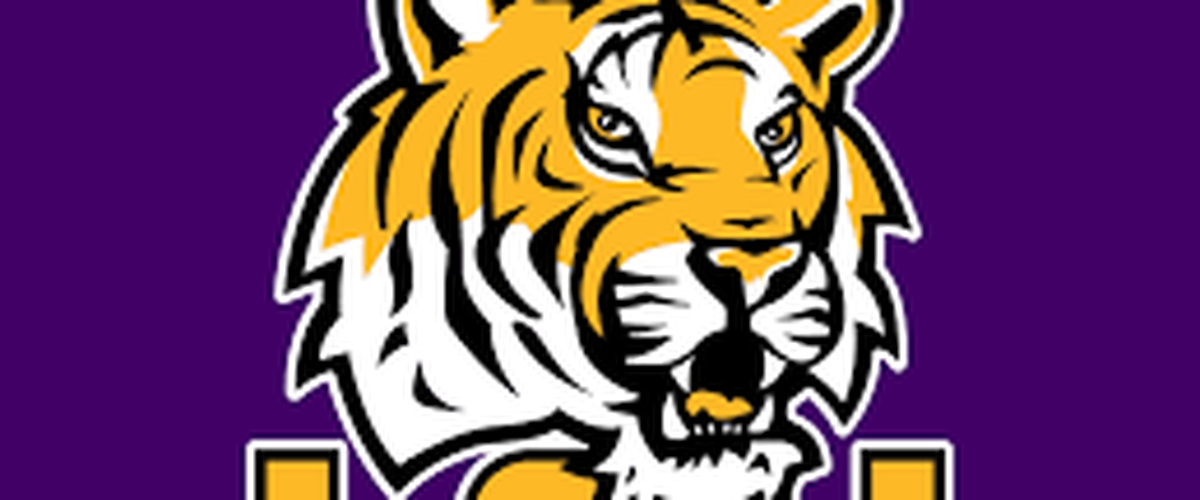 2. LSU TIGERS: LSU fans get their wish of a more up-tempo attack that has plagued the team from really being a national championship threat since 2011. Matt Canada comes from Pittsburgh to orchestrate the new offensive scheme, where it does need a quality quarterback. But is Danny Etling the answer? Perhaps not, but it will be interesting to see as last year after Orgeron made the moves to establish a more up-tempo offense, the two physical defensive teams really bullied the Tigers in Alabama and Florida. Defensively LSU is similar to Alabama in the sense of having a bit of a turnover rate with returning starters (4). The linebacking corps will be new with the starters and it is a key spot in the SEC that makes or breaks a team. If LSU doesn't have a drop-off from the exits of Duke Riley and Kendell Beckwith, they will be in the mix for the SEC West title. The Tigers road schedule is a tough one with having road games at Florida and Alabama this year so that won't be easy. Plus, the Tigers have a 4 game stretch facing Florida, Auburn (at home), Ole Miss, and Alabama. If they can get by 3-1 they could be in great shape. BEST CASE RECORD: 12-0 WORST CASE RECORD: 7-5 MY PREDICTION: 10-2 New coach and new atmosphere in LSU. I think they do great, but the road games in Florida and Alabama will sting them.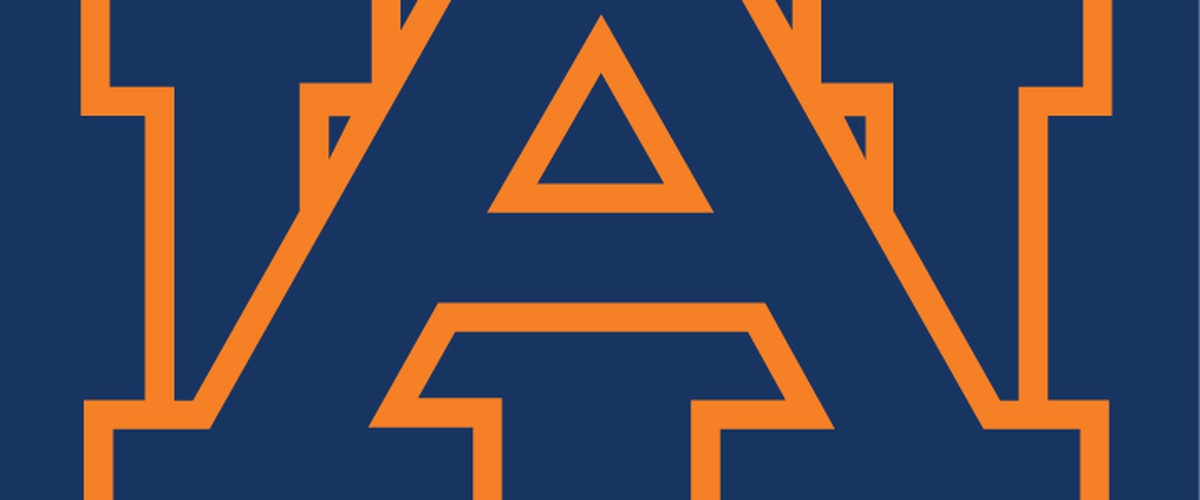 3. AUBURN TIGERS: Well, let's see. When Auburn is projected to win a lot of games, they fall back with the rest of the pack. When they aren't projected to do well, they stun a lot of people and are a threat. Some have Auburn over Alabama in the SEC West this year. Possible, but I don't see it. If the Tigers line doesn't get bullied and open up holes for Kamryn Pettway and Kerryon Johnson while protecting Jarrett Stidham, they will also be in the mix for the division, conference, and the playoff. Auburn will have questions on the defense similar to Alabama and LSU as they are replacing some of their standout players like Carl Lawson. If the step-back isn't too rough, then they will be right there in late November. The schedule is an interesting one. They have two major road games at Clemson and LSU and haven't really done well in hostile environments. Also they've had their issues in Fayetteville as the Razorbacks look to pay back from the 56-3 beating last year. If they can get over the hump on the road, that Iron Bowl game will be bigger than 2013. BEST CASE RECORD: 11-1 WORST CASE RECORD: 6-6 MY PREDICTION: 9-3 Don't know if Auburn wins those two road games in Clemson or LSU, but if they can win the trench wars, they are going to be tough as nails.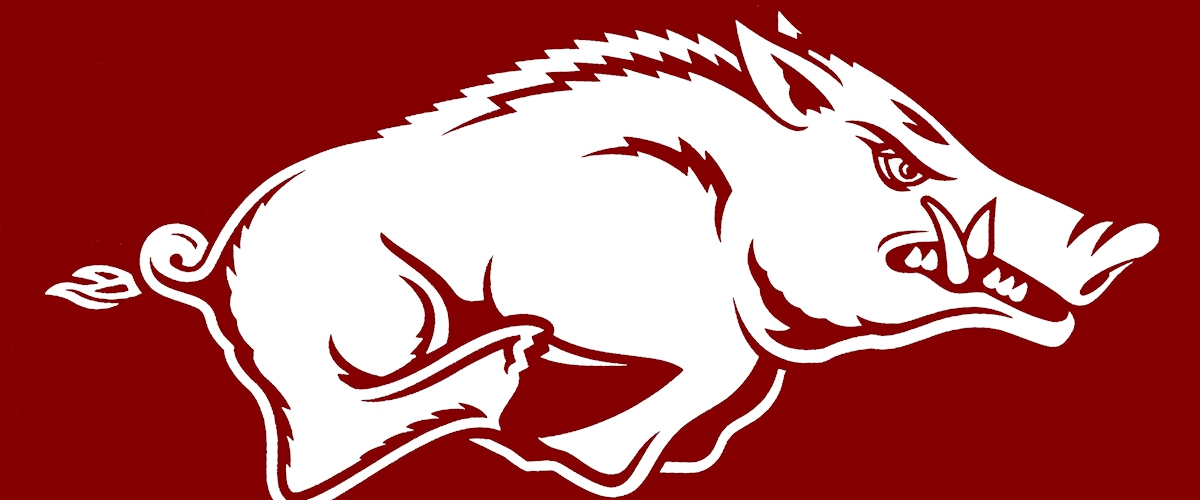 4 ARKANSAS RAZORBACKS: Bret Bielema may have Kevin Sumlin and Butch Jones to thank as both are under the hot seat more than he is. But it seems like with the talent Bielema had over at Arkansas they would be at least in the mix. Instead, the Razorbacks always seem to be an above average football squad that has underachieved with him. So the seat is warm at the very least. A lot of hope for improvement is on the offense with an offensive line that many look at as better than last year with a running game that will be top notch. But Austin Allen has to be better. Some point to a knee injury sustained against Auburn, but regardless, the team can't go anywhere without him being better. Arkansas's defense is a mess however as they were pretty much bulldozed on the ground last year and with new guys up front and a new scheme of the 3-4, it may get worse. It will be the secondary, who will return all the starters and have depth that may be the strength for Arkansas. But if they can't stop the run, it will be problematic. The Razorback schedule is tough this year with visits to Alabama and LSU and have Auburn at home with payback on the mind from last year. This team can be really good or really bad pending on how the defense is. BEST CASE RECORD: 10-2 WORST CASE RECORD: 4-8 MY PREDICTION: 7-5 The schedule isn't as tough and they may get better on the defensive side, but they're still that team that can't get over the hump.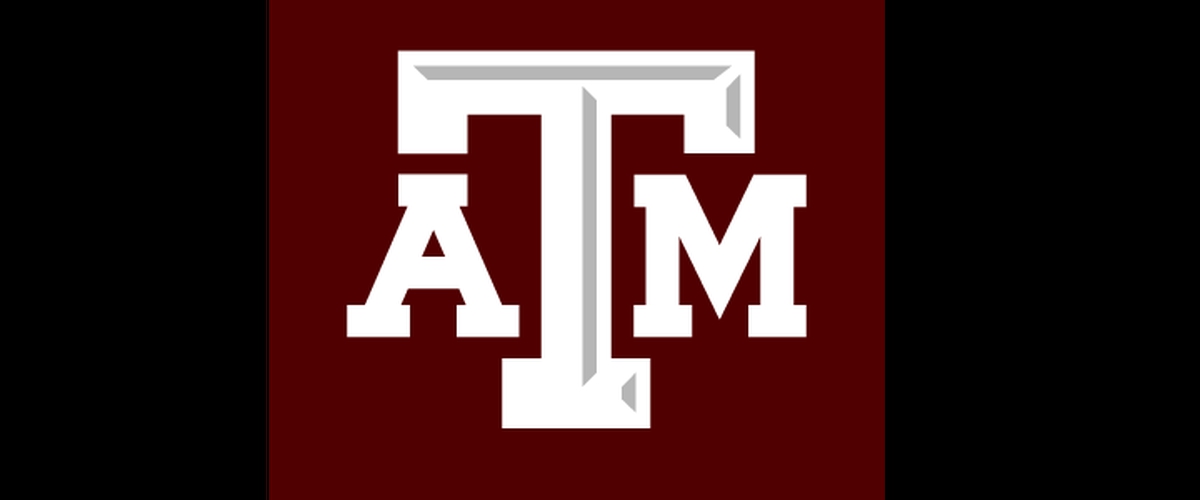 5. TEXAS A&M AGGIES: Kevin Sumlin once again is under the scope. What seems like is becoming a trend at College Station where the Aggies look like a playoff team the first half of the season turns into disarray at the time they face Alabama. And then it is downhill from there. Last year, the Aggies didn't win a conference game after the Alabama loss and lost to Kansas State in the Texas Bowl. Worse, their "chosen rivals" under Sumlin since joining the SEC (Alabama & LSU) they are 1-9. Sumlin needs to probably get a win somewhere with one of them to save face. Will it happen? Well, it will have to be quarterback consistency for the Aggies and will need Christian Kirk to do his thing. They have a solid running game in Trayveon Williams and Keith Ford. Defensively they may be in for a struggle with losing Myles Garrett at end. But it seemed like after the Alabama, the defense fell apart, notably against the run. The linebackers were eaten up and many feel they will continue to have issues there this year. The secondary brings back 3 of the 4 starters but they have to improve as the passing fell apart down the stretch as well. The Aggies schedule is not the toughest one around, but not easy. They have a rough 2 week stretch with Alabama at home and Florida in Gainesville while ending the season in Baton Rouge, where the Tigers have owned them. But some may point to the first game at UCLA (where their coach is also maligned) as how their season fares out. If they don't win that, Sumin will be grilled for the rest of the season. BEST CASE RECORD: 9-3 WORST CASE RECORD: 3-9 MY PREDICTION: 6-6 I think Sumlin will be under too much pressure and by the LSU game they will announce he won't return.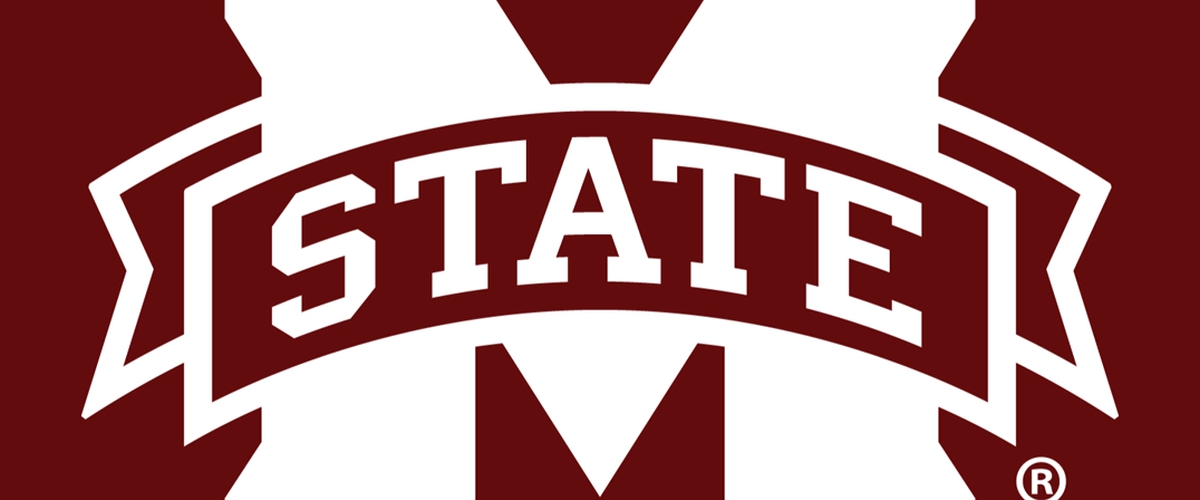 6. MISSISSIPPI STATE BULLDOGS: Mississippi State is that school where the base HOPES to contend and would be ecstatic when the Bulldogs win more than 8 games. Mostly their year is considered a success when they beat Ole Miss. Last year though was a long one with no Dak Prescott and the Bulldogs lost to South Alabama. Then it got worse when they were gashed by Alabama, Auburn, and Arkansas. Enter Todd Grantham, who had success at Louisville the last 3 years. If he can turn the defense around, they will be tough. And the secondary is where many hope it improves. But the offense will have to stand out and Nick Fitzgerald, who played well down the stretch, will have to improve on his accuracy (54.3% comp. rate) and probably take a few less runs as he may be the best mobile QB behind Jalen Hurts. If Aeris Williams continues his upward trend, teams will have to respect the offense more & more. The Bulldogs schedule is nasty early on with LSU, and then roadies at Georgia and Auburn. And before that a rare road trip to Louisiana Tech. Probably not the best thing for Mississippi State defense to find their footing BEST CASE RECORD: 8-4 WORST CASE RECORD: 2-10 MY PREDICTION: 6-6 That early part of the schedule for Mississippi State is horrid, but they will get better as the season progresses.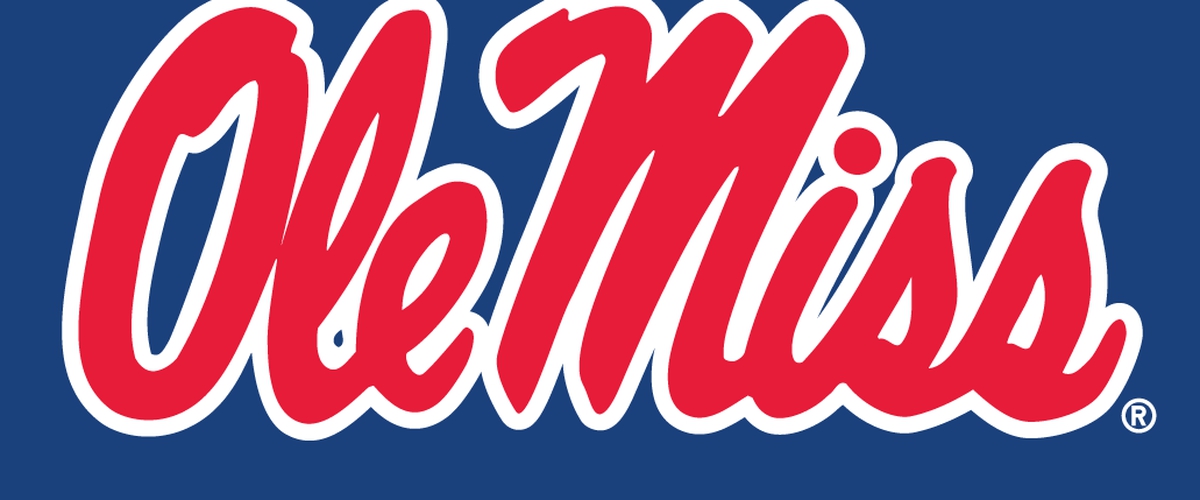 7. OLE MISS REBELS: It is hard to figure where the Rebels will be and how they will pan out. They are on probation (who knows for how long). Hugh Freeze is gone. And there are a lot of questions on both sides of the ball. Yes, Shea Patterson is there but the defense (ranked 111th overall and 120th against the run). If the defense shows any improvement, they can be competitive, but if the run game doesn't get it going it will make the Rebels a one-dimensional offense, it is going to be a problem. The schedule for the Rebels is pretty typical of what they have had, but with a road trip to Cal and then back-to-back road games with Alabama and Auburn before it calms out. However, the big question will be how will the sanctions (current and looming) affect the players and how will they react to Freeze's abrupt removal? BEST CASE RECORD: 8-4 WORST CASE RECORD: 2-10 MY PREDICTION: 4-8 Too many questions to really think Ole Miss will be legit.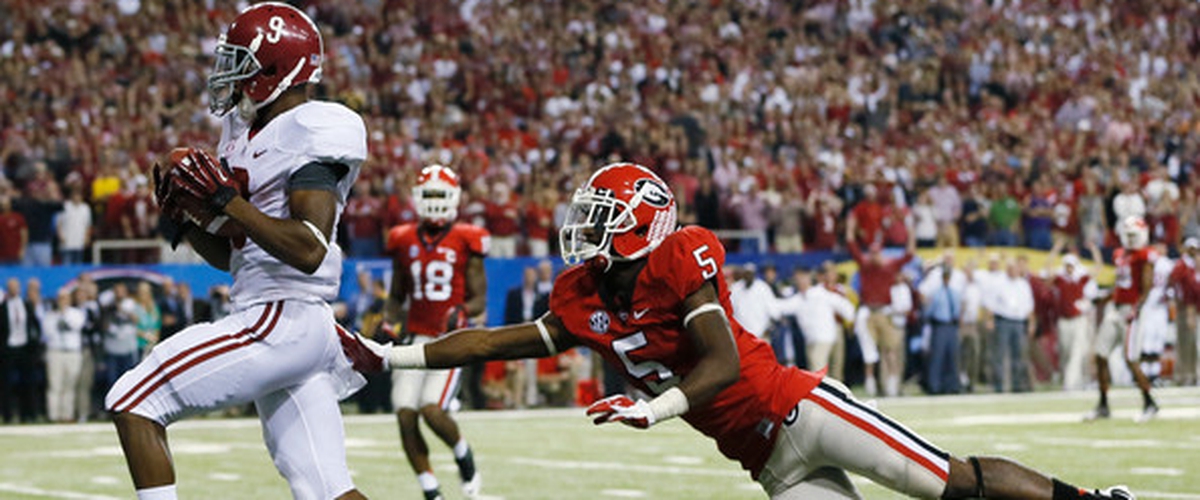 SEC CHAMPIONSHIP: GEORGIA VS. ALABAMA: Most Saban assistants have remained cordial with their old boss, but since Kirby Smart took over at Georgia, it hasn't been that way too much, notably over the Maurice Smith transfer. However, it has seemed to be that it has been under the bridge, but that would be the major storyline as well as "is Georgia finally on Alabama's level?" The Bulldogs have recruited very well, but still haven't recruited ahead of the Tide (then again, nobody has) and they are probably a year away from the talent matching up with Alabama very well. It may be decided on which team wins the trench wars and I think the Tide still has that advantage-and that is why they have dominated the SEC over the years now. MY PREDICTION: ALABAMA 24, GEORGIA 10 Game will be close, but Alabama pulls away late.
TOP 5 QUESTIONS HEADING INTO THE SEASON: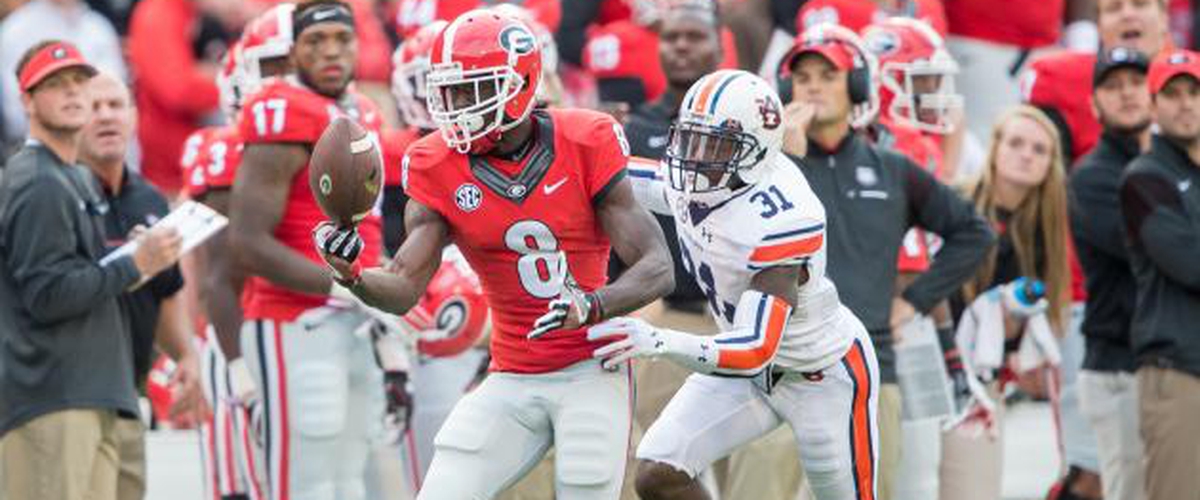 1. IS THERE ANYBODY THAT IS A LEGIT THREAT OUTSIDE OF ALABAMA? The three usual suspects every year are LSU (who gives Alabama wars), Auburn, and Georgia. It is that way this year too. If you look at the talent, then those three should be right there, but it seems like they have underachieved every year for the last few years. Auburn and Georgia have out-of-conference games (Clemson & Notre Dame respectively) early on that if neither one wins they will get roasted and the whole "they are pretenders" mentality kicks in. LSU is different as they've had the bit of playing teams to their level when they should dominate a la Alabama and when that first big SEC game happens, they fall. If those three can avoid those trends, then things will be very interesting.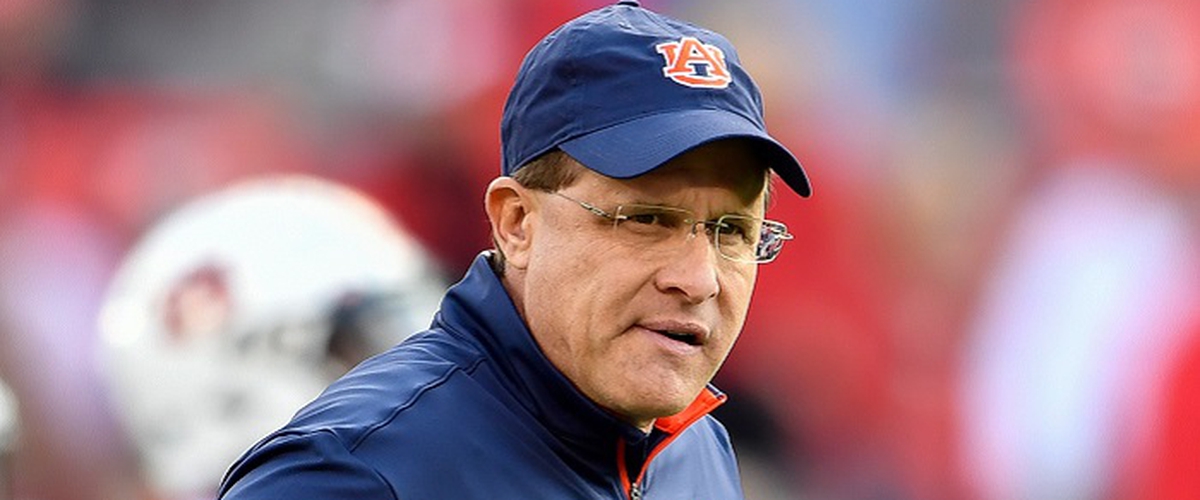 2. BESIDES BUTCH JONES, KEVIN SUMLIN, AND BRET BIELEMA, ARE THERE ANY OTHER COACHES ON THE HOT SEAT? Malzahn if he puts out a 7-5 or 6-6 record at Auburn. Unlike Orgeron (who is in his first full year at LSU) and Kirby Smart at Georgia (though he had a very rough go in his first full season), Malzahn has been there for 4 seasons. After that first season where the Tigers had everything go their way, they've been an almost middle-of-the-pack SEC school, unable to reach 9 wins in any season after that, and that includes with bowl games. I think Malzahn's job is safe if he wins 8 or 9, but if he is unable to once again beat Alabama or Georgia (0-6 in the last 3 seasons vs. both), fans will wonder if he will ever be that guy to get Auburn over the top. Some already have.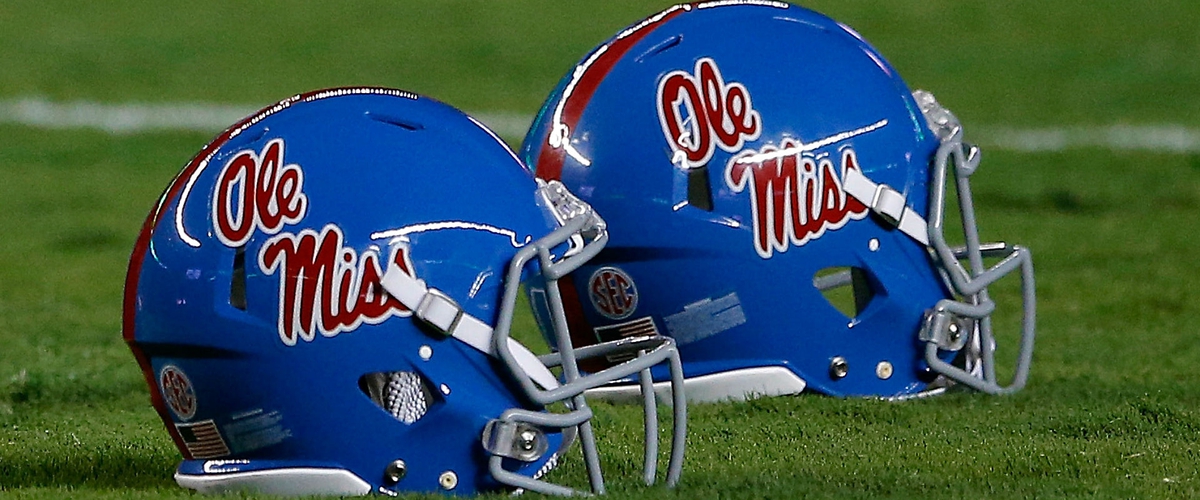 3. WILL OLE MISS FACE MORE SANCTIONS? Probably. Ole Miss may try to dump everything on Freeze and say it was his doing and he was at fault for everything, but it does take more than one. The boosters have been nailed and coaches with Freeze are going to be nailed too. I don't think the penalties will be incredibly severe, but strong enough to believe the Rebels will be irrelevant in the next 3-5 years with bowl bands and loss of scholarships.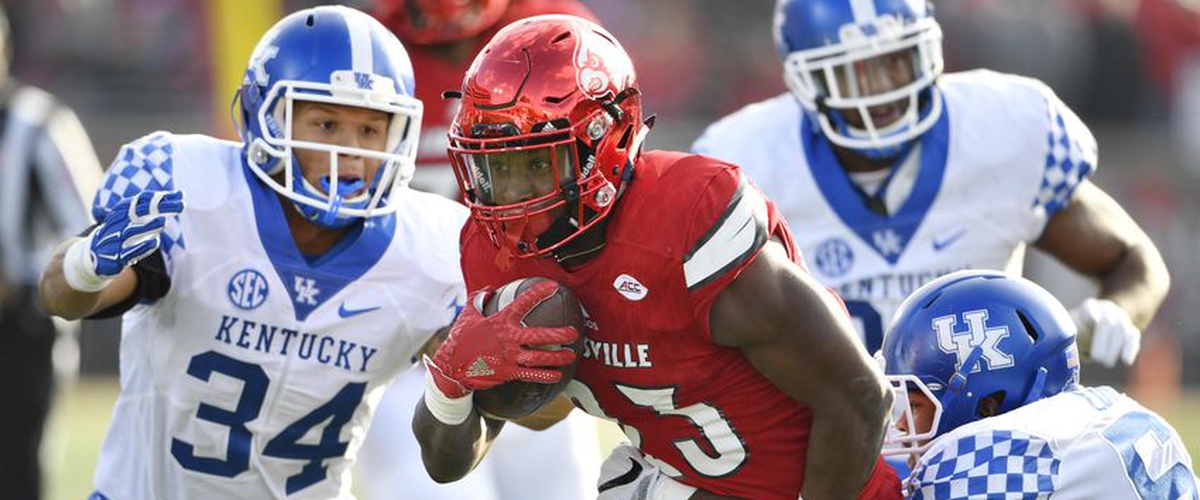 4. WILL THE SEC RECLAIM THEIR DOMINANCE OF THE COLLEGE FOOTBALL WORLD? Being dominant like they were 5-10 years ago? No. Being the best conference? Yes. I think the ACC is experiencing their golden age with Clemson, Florida State, Louisville, Miami, and Virginia Tech (and maybe Pittsburgh), but the minute you get outside of them is where there is a key drop-off. The SEC for the last 3 years especially has been the Alabama-and-Everybody-Else-Conference. Auburn, Georgia, and LSU have underachieved. Florida isn't the same fearing powerhouse as it was under Meyer. Texas A&M has disappointed since joining. You've had nice runs at Ole Miss, Mississippi State, and Missouri but those days are gone. But where it will be decided is that middle-of-the-pack group such as Kentucky, South Carolina, and even Mississippi State, if they can show they are strong and if the other powers get back on track, then yes. If that group fails, then the ACC or even the Big Ten will say they are a better conference and there won't be enough water for the SEC fans to argue on. So it is really on them, not necessarily Alabama, LSU, or Georgia.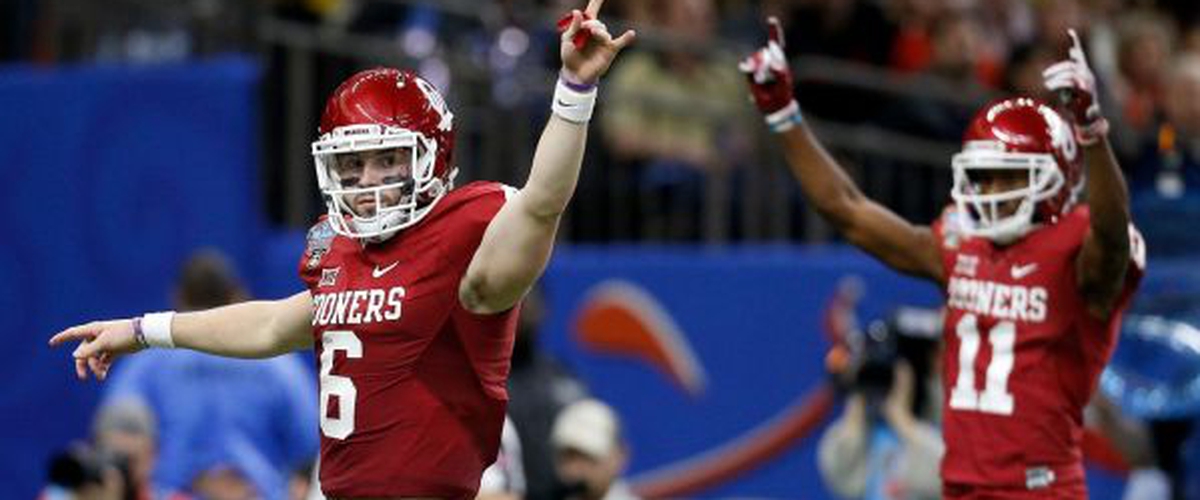 5. WILL WE SEE THE SEC GIVING AN INVITE TO OKLAHOMA? That has been something that has been talked about on the local Georgia radio stations about the Sooners joining the SEC. On the surface, it makes sense. Oklahoma has a huge fan base, large venue, and has a great college football atmosphere. The Big 12 as a whole is nothing like Oklahoma save maybe Texas & Oklahoma State. It would make the SEC all the more powerful. But they would have to add a 16th team to the group. Oklahoma would push for their rival Oklahoma State to join, but the SEC doesn't seem too receptive with that idea (maybe too many teams in the west?). Texas may try to push their way around in the SEC, which probably means the Longhorns would stay in their own TV contract/Big 12 where they can call the shots. Maybe West Virginia as it gives an East team and a rivalry for Kentucky. But the SEC may want larger in the East, with either Clemson, Florida State, or Miami. But with the ACC's own network coming out in 2019 and Florida's disdain for Miami and Florida State, it doesn't seem like anybody will leave. Not at this point. So I would have to say "no" to an SEC invite for Oklahoma. At least not this year.
That's it for the SEC. Next week, the Big Ten.
Other Previews:
-Fan in the Obstructed Seat