The Obstructed Recap of the ACC-2017
The ACC was in a peculiar spot heading into the season. They had the defending national champion Clemson, the reigning Heisman Trophy winner with Louisville's Lamar Jackson, a New Year's Six resident with Florida State and hopes were high in Miami and Virginia Tech to get things going. And they had been obliterating the mighty SEC.
So in all reality, the ACC had the target on their back in 2017.
But we knew it wasn't going to be a hot year after the first week. Florida State had a prime match-up against Alabama in the new Mercedes-Benz Stadium in Atlanta, to which the Noles struggled the entire game and lost starting QB Deondre Francois to a season ending knee injury. Louisville escaped Indianapolis with a "skin of their teeth" win against a Purdue team who had only won 2 games the year before. Clemson was in a fight with Auburn and NC State, the ACC's resident spoiler/sleeper, had lost to South Carolina. And then you had Pitt just getting shelled out of games from Penn State and Oklahoma State later on. So this was a bad omen for the most part.
Adding on, Florida State fell apart after the Francois injury having home losses to Louisville and Wake Forest. Louisville had been a major joke on defense all year round and had some embarrassing losses to Boston College and Wake Forest (with the former being a home game). UNC crashed and burned. And Georgia Tech remained predictable in the sense of the minute you get a lead on them, they fall apart. And they did in 2017.
And of course, the cherry on top was Clemson getting smacked by Alabama in the Sugar Bowl.
However, it was not just a complete disaster.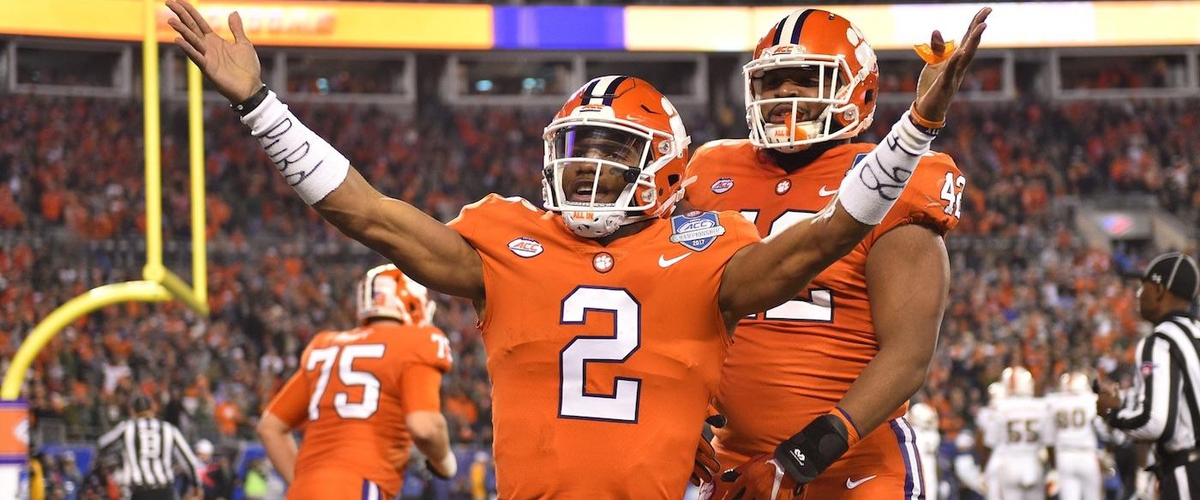 Clemson, despite the loss of DeShaun Watson, still remained the top of the conference. Miami, in their 2nd year under Mark Richt, propelled up to new heights as they had won their first 11 games and made it to the ACC Championship game. NC State had all-world defensive player Bradley Chubb and the Wolfpack was a threat. Lamar Jackson, despite Louisville's struggles as a team, probably played better than his Heisman year. And you had some resurgences in Boston College and Wake Forest. And we are actually seeing signs of live at Virginia, where the Cavaliers have been irrelevant for too long. AND.....the ACC took the annual rivalry games away from the SEC (save for Georgia Tech).
But overall, the ACC fell back to the pack, but it wasn't a complete disaster in 2017. At least form my standpoint.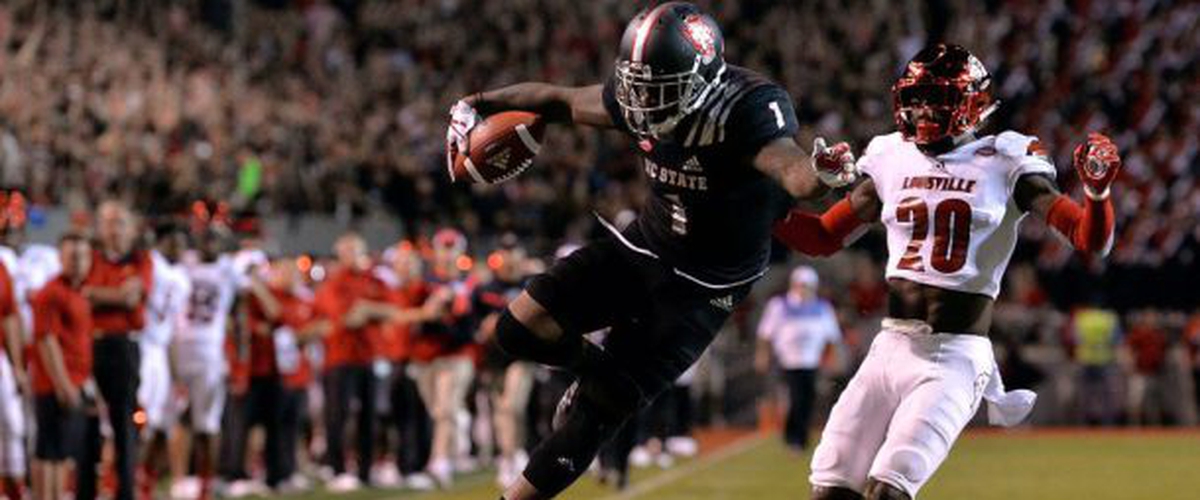 I WAS RIGHT ON: NC State, Louisville. Yeah, that was it. I figured the Pack would take the W against Louisville, but the picks with Clemson and FSU flip-flopped (had them beating Clemson-which they didn't and losing to FSU-which they didn't). But it just seems like the Wolfpack always has that ability to just be that team that could take the ACC Atlantic if they garnered more consistency. Louisville I figured they'd be down but not really because of the defense tanking but because I thought Jackson would have been running for his life a lot. And he did a lot of that but he became more of a passing QB in 2017, which was needed. Had it not been for him, you can make an argument Louisville would go 4-8. Syracuse I had at 4-8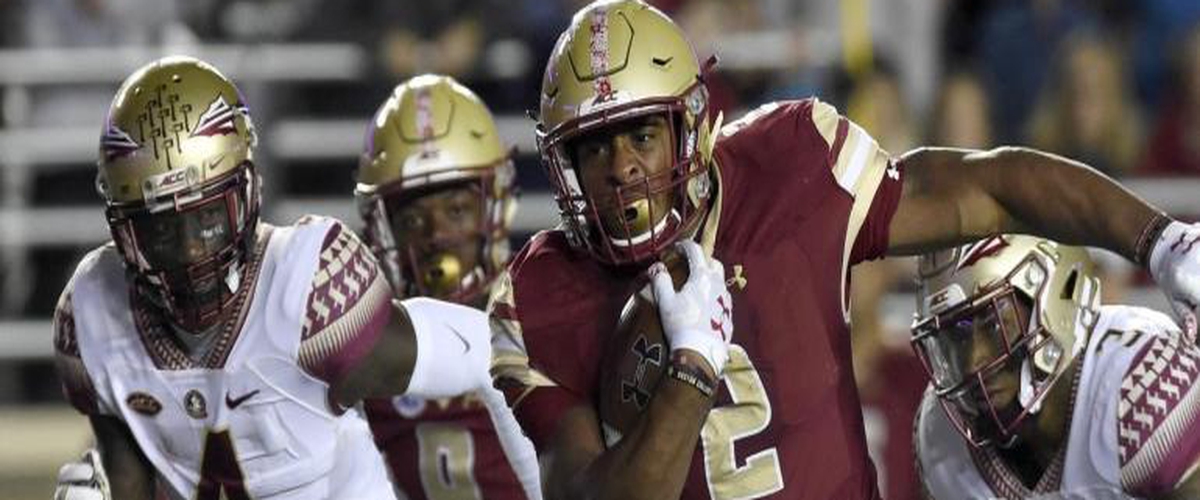 I WAS WRONG ON: A lot (again). FSU I think most had to be the team to represent the ACC in the Playoff. That obviously didn't happen. And by the middle of the season, you knew something was way off with the Noles. And much like their rivals in Gainesville, you somewhat have to believe the last few years Florida State was a house of cards under Jimbo Fisher. Pitt just completely crashed under Narduzzi, but did have a nice win to spoil Miami's undefeated season. North Carolina was a giant disaster in 2017 while Georgia Tech lacked any consistency. But I was way off on Wake Forest and Boston College as not only I had them missing out on bowl games, but they had big wins in the season of beating both Louisville and then Boston College thumping Florida State. And I thought Virginia Tech would have been a little more better with their team, especially on defense. Maybe next year.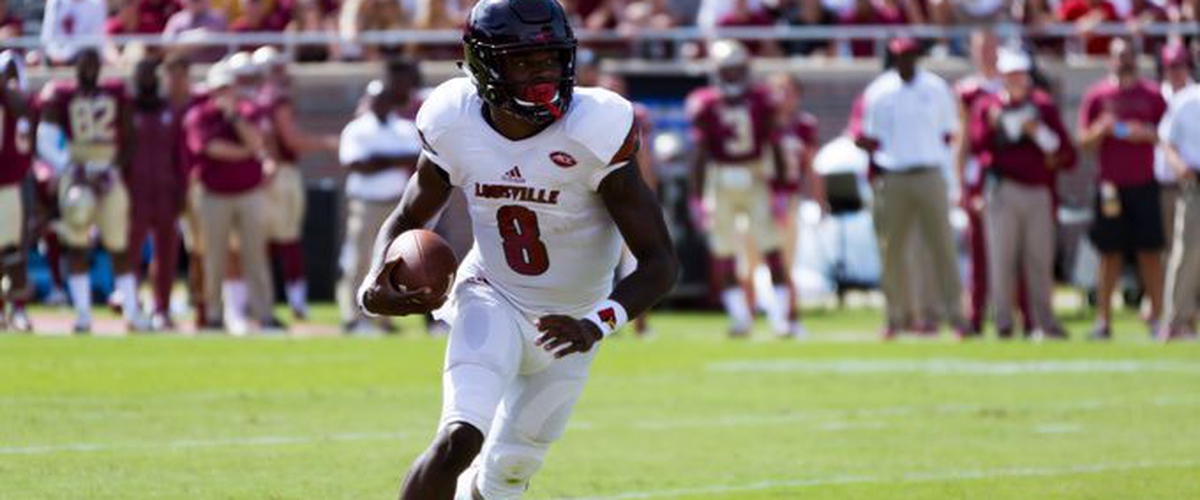 OFFENSIVE PLAYER OF THE YEAR: LAMAR JACKSON, LOUISVILLE: No fall-backs to me for this guy. His problem is that he was on a team with a porous defense all season long. He showed great maturity and growth from his Heisman year and showed he can pass the ball. And put me in that camp who thinks he could play well on the next level. But he was a cut above the rest of the ACC. It was just Louisville's defense was a cut below the rest.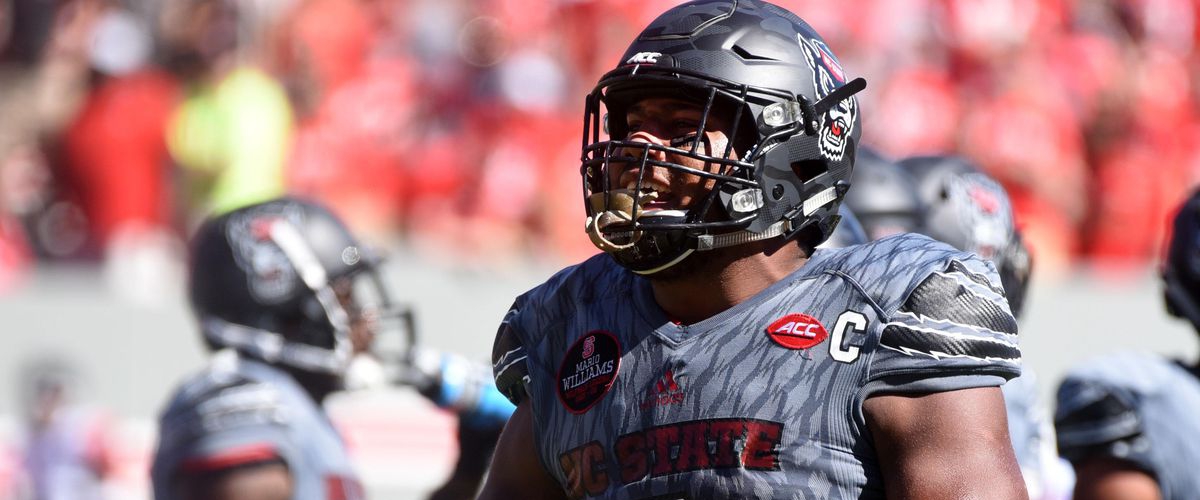 DEFENSIVE PLAYER OF THE YEAR: BRADLEY CHUBB, NC STATE: If you mention Chubb's name to FSU fans, they hide for cover. He was a wrecking machine. 72 tackles, 23 for loss, 10 sacks, and a forced fumble. And he still did it being double teamed for the most part. That was the most impressive about him.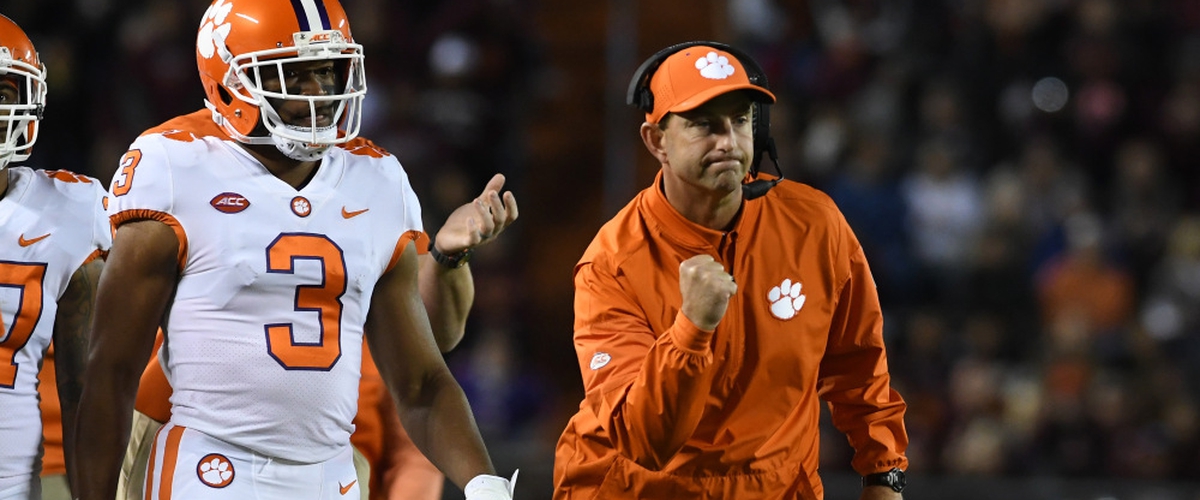 COACH OF THE YEAR: DABO SWINNEY, CLEMSON: Yes, I get Mark Richt helped Miami go 11-1 and get to the ACC Championship, but the Canes showed a lot of holes in the 3 losses to Pitt, Clemson, and Wisconsin. While Dabo didn't have the injury bug plague his team, it just felt like this was a different Clemson than the 2015 and 2016 teams that made it to the national championship. No DeShaun Watson, no Wayne Gallman, no Mike Williams, etc. But the offense still played well and the defense was very strong. I think Clemson did better than what they should have done in 2017. Miami too, but I thought the schedule worked more in their favor than Clemson's.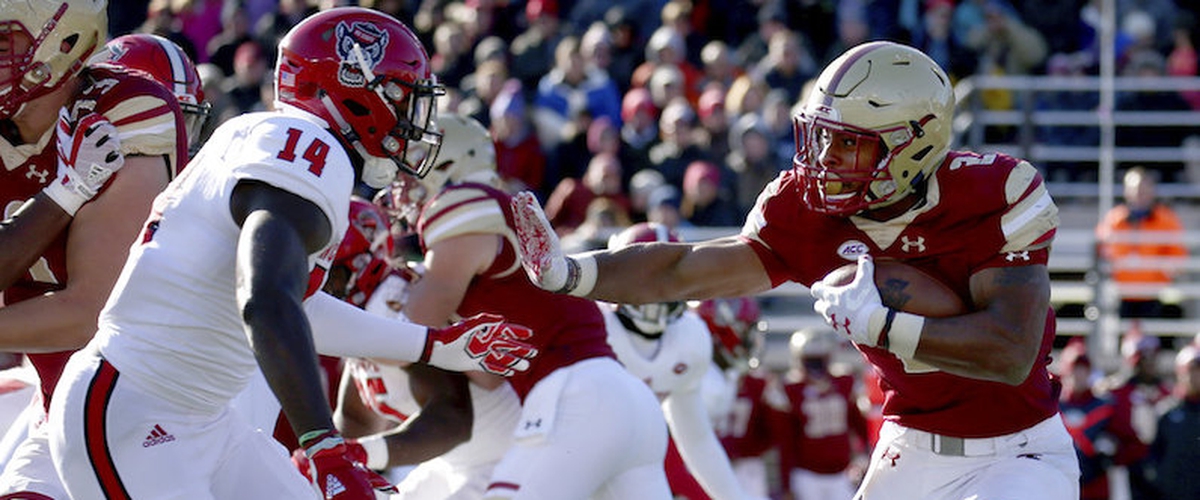 FRESHMAN OF THE YEAR: AJ DILLON, BOSTON COLLEGE: Over 1,200 yards rushing as a freshman and ran roughshod on the competition. He ran for 272 on Louisville with 4 TD's on the Cardinals defense. While we could look at Louisville and go "oh well that's Louisville, they're defense stunk" (to which you're right), look at a few other games. But he had big games against Florida State and NC State, running on the Wolfpack's defense for nearly 200 yards (196) and 145 against the Noles defense. He's not the guy opposing defenses want to see in the near future.
TOP 5 QUESTIONS HEADING INTO THE OFF-SEASON: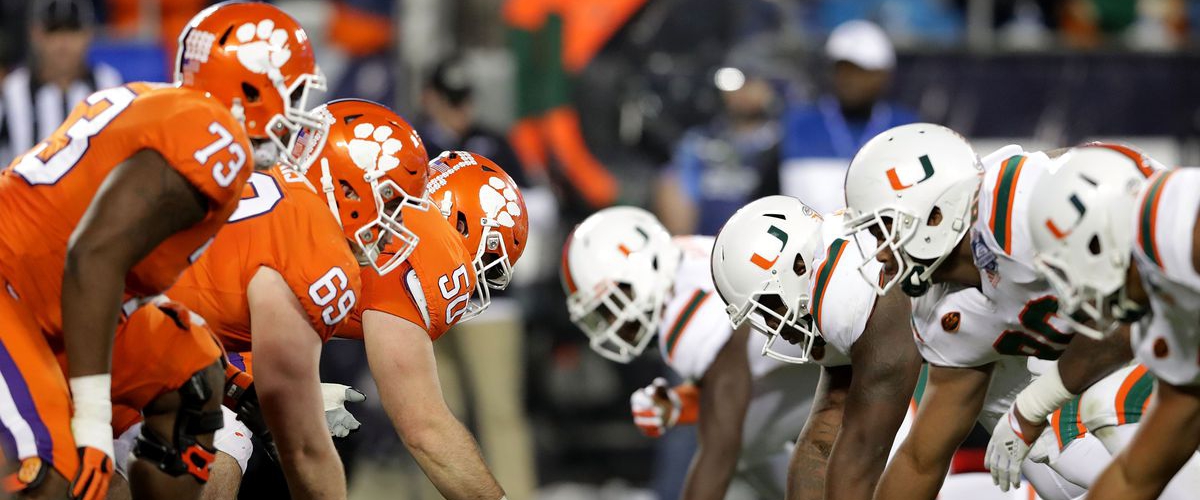 1. WILL MIAMI TAKE THAT NEXT STEP AND DE-THRONE CLEMSON'S SUPERIORITY IN THE ACC? If there is more consistency at the quarterback, yes. But that is the billion dollar question. The Canes struggled down the stretch in part because of poor quarterback play. Make no mistake: Malik Rosier HAS to play better. He imploded to end the season. The other thing is can Mark Richt win those big games? It plagued him in his entire run at Georgia and while there hasn't been many chances for those big games yet in Miami, the jury is out.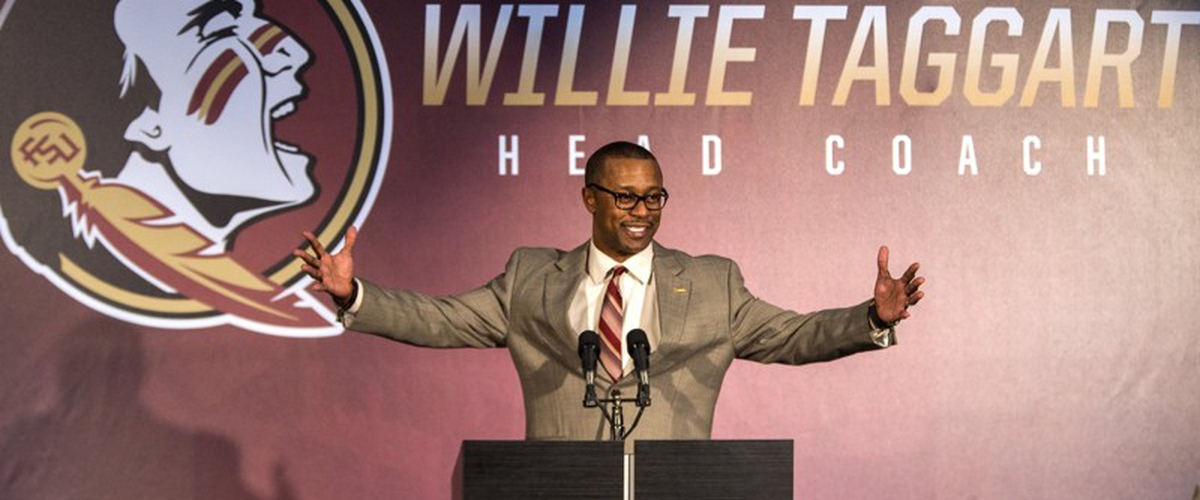 2. WILL WILLIE TAGGART BE UNDER THE SCOPE IF FLORIDA STATE DOESN'T REACH 10 WINS IN HIS FIRST SEASON? Sadly, yes. Florida State, like Alabama, Oklahoma, and Ohio State, has that mentality of "national championship or bust." And save Oklahoma, it is for good reason: their competition hasn't been as strong like it is in Tuscaloosa or Columbus. Yes, the Noles see Clemson all the time, but save for a nice run Louisville has gotten the rest of the ACC Atlantic isn't as scary as it is in the SEC West or the Big Ten East. The Noles have the Clemson game at home, but two road games at Louisville and the little shop of horrors at NC State. And they travel to South Bend too to face the Irish.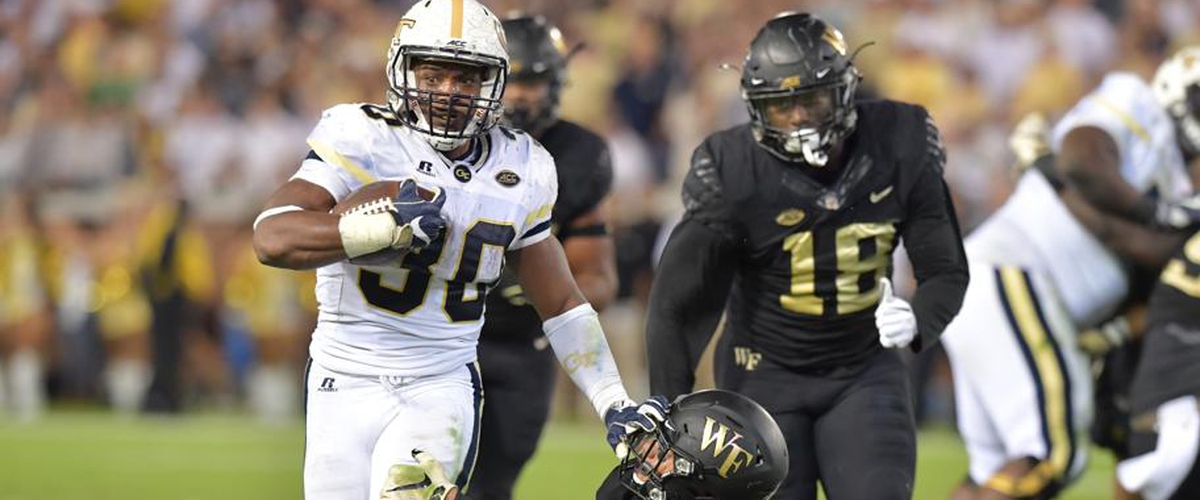 3. WILL GEORGIA TECH EVER COMPETE IN THE COASTAL DIVISION UNDER PAUL JOHNSON AGAIN? With Miami clicking, Virginia Tech being a force, and perhaps the likes of a Virginia making strides, I will say no. The Jackets don't recruit well given their academic standing and then further that with a style of play that in today's game is rendered obsolete and useless when the Jackets are down in games, you will have a lot of 6-6 and 5-7 years. However, the funny thing is though, the Jackets, if you sleep on them they can hurt you. But that said, I think the talent pool at Miami and Virginia Tech will take over and the Jackets won't sniff another ACC Championship appearance under Johnson.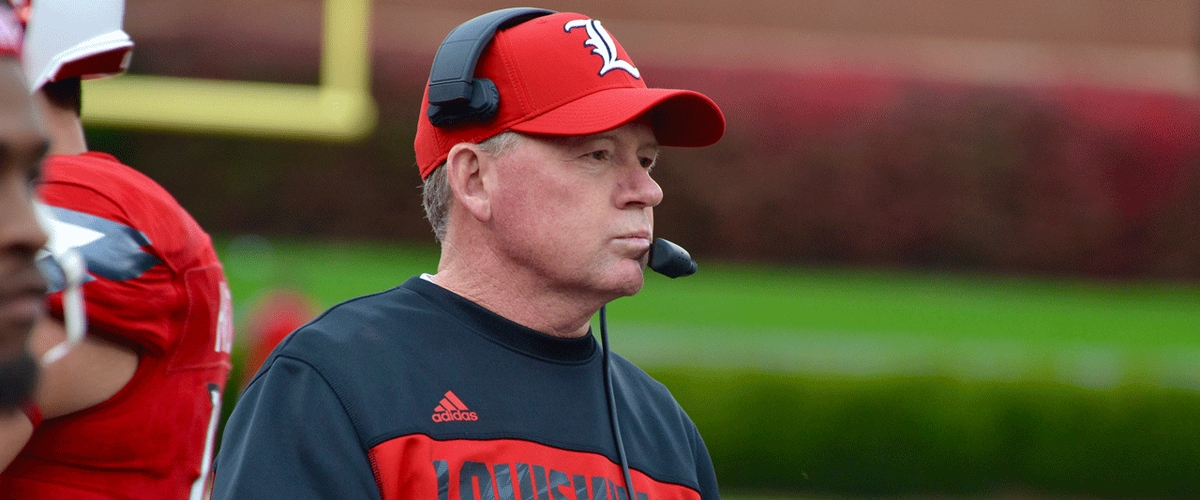 4. IS BOBBY PETRINO ON THE HOT SEAT AT LOUISVILLE? Yes. Louisville fans hoped to take a step up in the right direction in 2017 and went backwards even with Lamar Jackson. The defense faltered badly and resembled those squads at Arkansas that scored a lot but gave up a lot too. Now Petrino hired Brian VanGorder, former defensive coordinator for Georgia, Auburn, and Notre Dame (while being the Falcons defensive coordinator in the NFL). VanGorder's defenses save for his time at Georgia were never dominant and in fact, started to get really ugly by his end at Notre Dame. Part of it is his schemes have been known to be very complex, even for NFL guys. If the Cardinals defense worsens in 2018, there will be a massive problem. Oh yeah, how about this for a schedule: start your season against Alabama and then have road games at Clemson and Boston College as well as facing an improved Virginia squad in Charlottesville. Any home losses to the likes of Georgia Tech, NC State, Wake Forest, and even Florida State may show Petrino the door with a laminated pink slip in his hand (if you don't get that rib, see how he left Atlanta in 2007).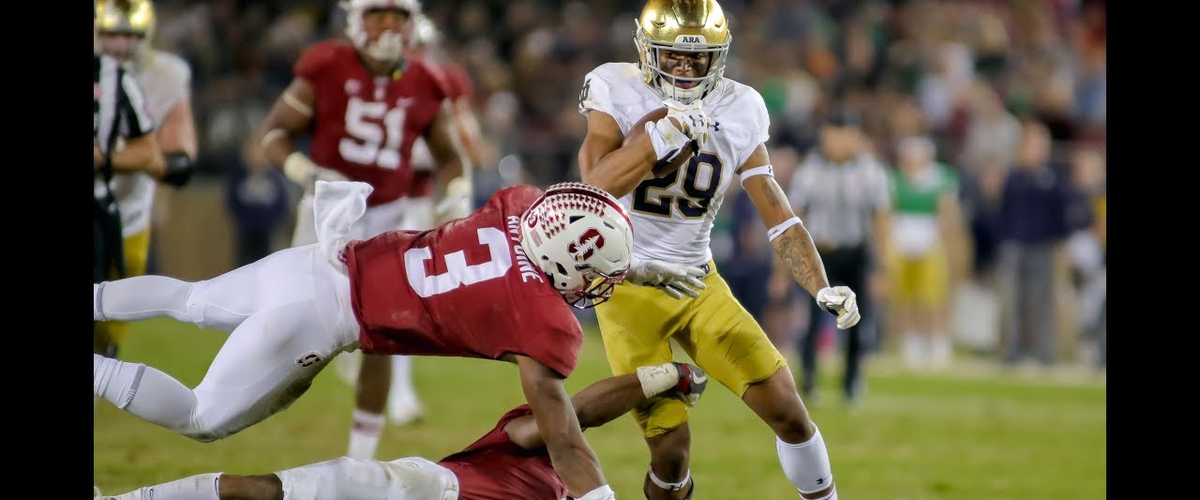 5. WILL NOTRE DAME ALWAYS BE BEHIND THE EIGHT-BALL WITH THE PLAYOFF SELECTION COMMITTEE? Probably so. Yes, I know they've been in the top four a few times over the years in the selection committee's eyes before they take a stinging loss thus eliminating them, but despite the whole "conference titles don't mean as much anymore" with Alabama this past season and Ohio State last season, Notre Dame isn't in a major conference and they won't be in it in the foreseeable future. And their schedule, loaded with ACC teams (not named Clemson or Miami), if a few of them have an "off-year" then it is bad for the Irish. They have two major road games at Virginia Tech and USC with an interesting one at Northwestern. But if they lose either one of those games, it's going to be a difficult argument for the Irish to be in the Playoff talk. They pretty much have to go 12-0 to be in the Playoff at this point.
That's it for this week.
-Fan in the Obstructed Seat