The Obstructed Big 12 Recap-2017
Over the last few years, the major difference of the Big 12 (as many ranked the worst of the power 5 conferences) and the likes of the American Conference and the Mountain West Conference has been Oklahoma (though the American probably had an argument in 2016 when Houston beat the Sooners to start the year). The rest of the conference since really 2014 has been very weak.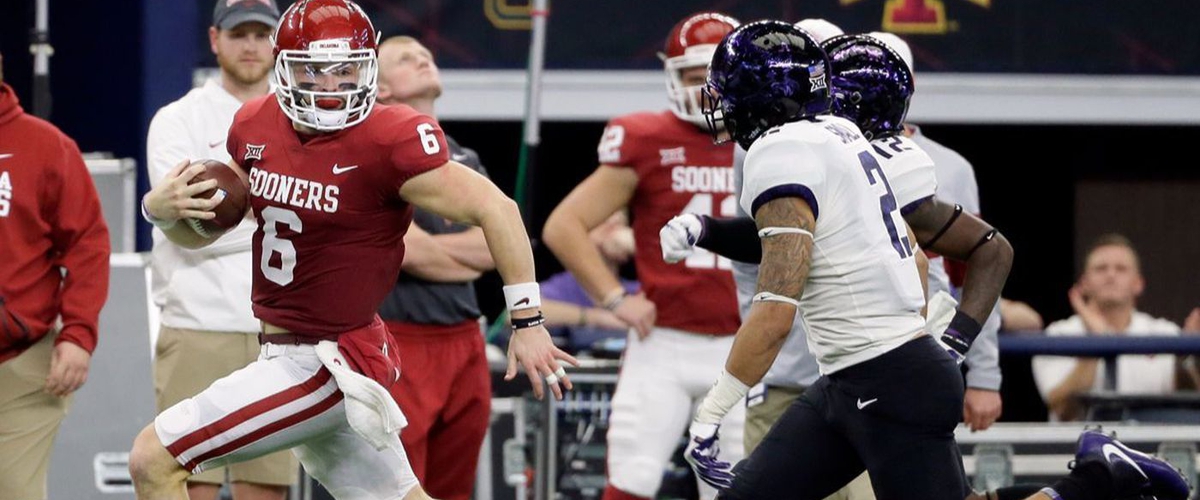 This year to me the conference was a step up from previous years. Oklahoma is still a legit threat in the college football world amidst the minor rumblings of them possibly wanting to join the SEC. Oklahoma State has been considered one of the most prolific offenses in the nation while TCU was a consistent team after a so/so year in 2016. Texas Tech rebounded a bit from their abysmal year in 2016. And the biggest head-turner was Iowa State, who was ranked and until the final weeks was considered a threat to take the 2nd spot of the Big 12 Championship against the team they beat in Norman in Oklahoma.
Of course, there were some disappointments. Texas under Tom Herman didn't really make a massive jump like many (myself included) thought. Baylor was a nuclear wasteland, and Kansas, well, they just were there to get the fans ready for basketball season. West Virginia and Kansas State didn't live up to the hope that many had.
So let's look back at my picks of the Big 12 to start the year.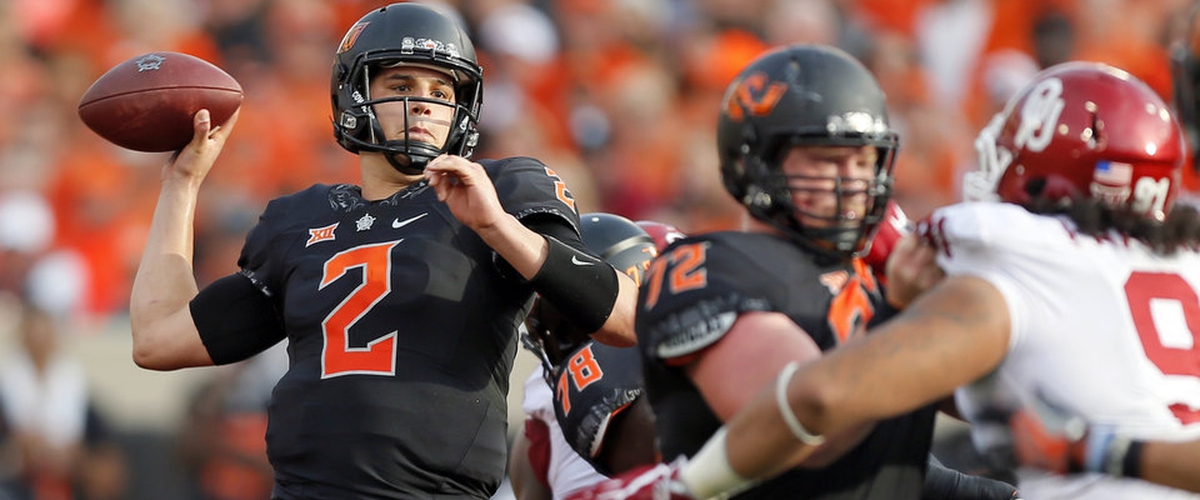 I WAS RIGHT ON: Oklahoma winning the Big 12. Yes, I had them down for 2nd place but winning the Big 12 Championship. But then again, until SOMEBODY, ANYBODY steps up (Texas?) it is still Oklahoma's to lose. I also had the Sooners Bedlam rival, the Cowboys going 9-3, though the losses they had weren't what I expected.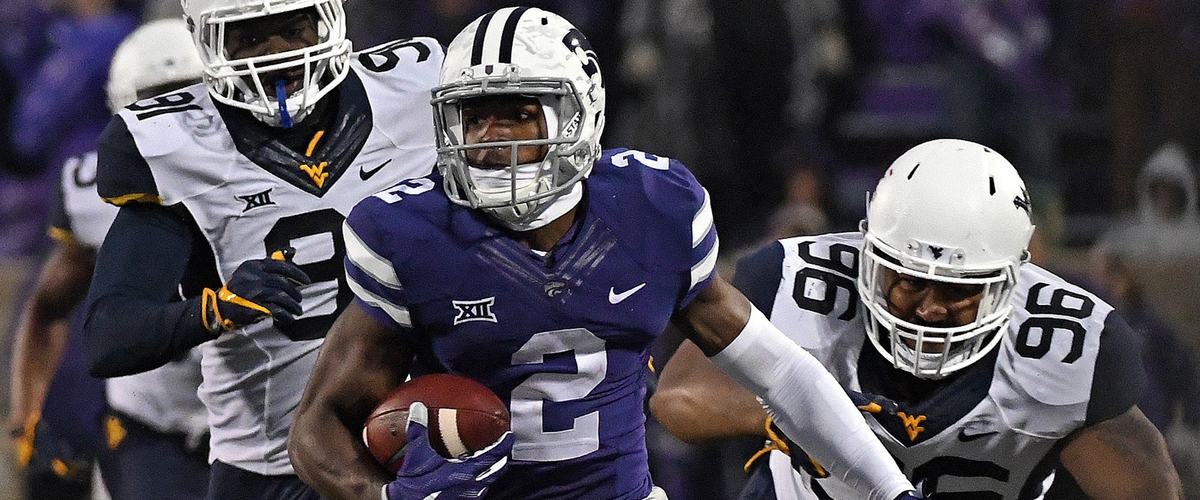 I WAS WRONG ON: Pretty much everything else save maybe for Texas Tech. TCU was better than I thought. Iowa State was better than I thought. Kansas State and West Virginia were letdowns for me too. And of course Texas wasn't as advertised. Baylor was WORSE than I thought (though I had them pretty bad to begin with but nothing like I thought) and Kansas still remains the joke of the Power 5 football squads.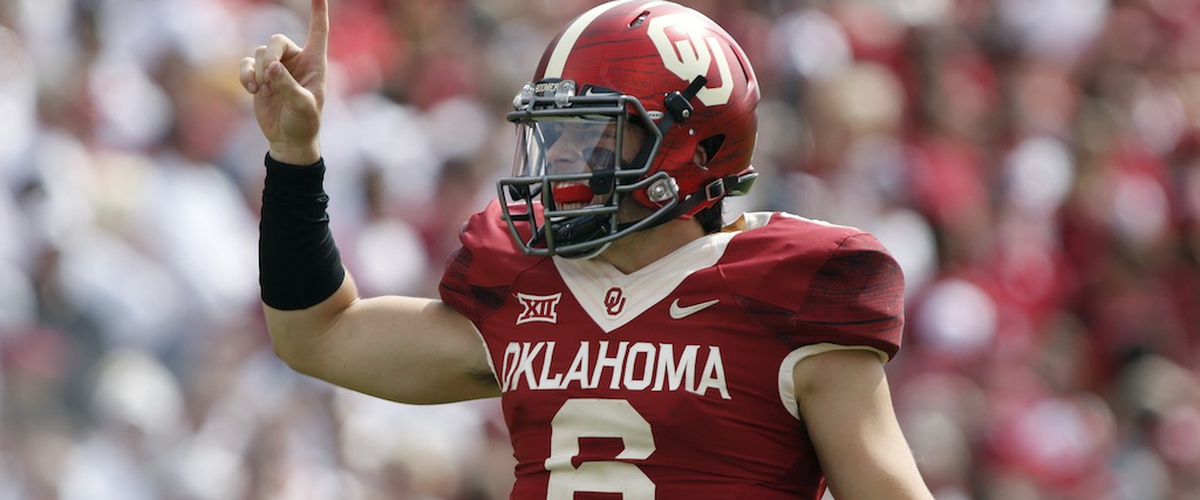 OFFENSIVE MVP: BAKER MAYFIELD, OKLAHOMA: Duh. Yes, he is a knucklehead and he will probably remain that way. But there is no doubting his play. What he was able to do in 2017 was nothing short of incredible. The guy can pass and run. He is also the guy the Sooners followed through thick and thin, even if he had issues between the ears.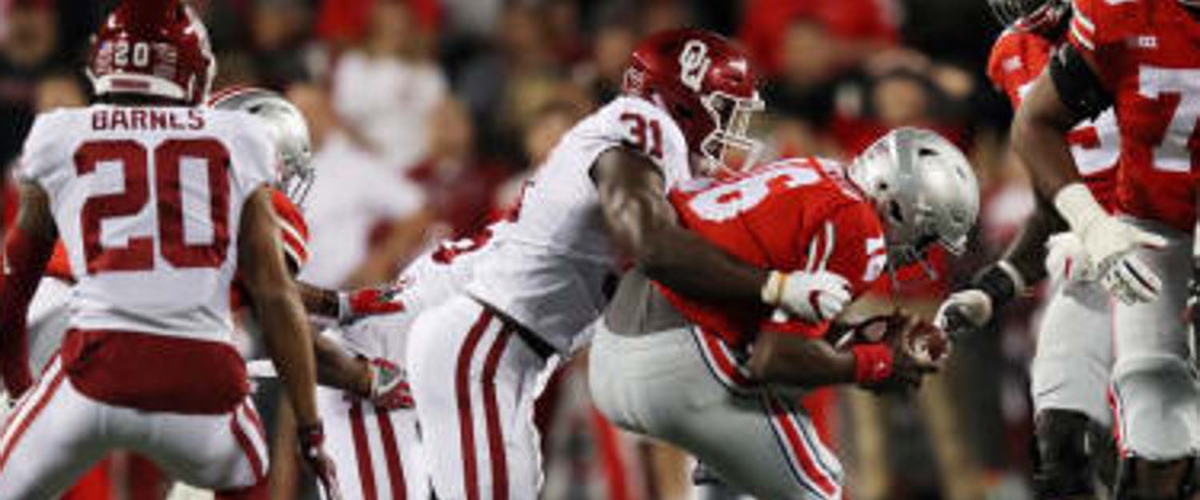 DEFENSIVE MVP: OGBONNIA OKORONKWO, OKLAHOMA: I will hold off the jokes of Big 12 and defense because of how the Big 12 still has issues as a whole with the teams on defense. But a few of the teams took steps up. Yeah, Oklahoma won't be confused for Alabama or Georgia on defense, but they were solid for most of the year and getting to the quarterback was a key thing for the Sooners and they did that pretty well. And this guy did it as well as anybody. And he was also a guy you didn't want to go against running the ball either. His presence may be just as missed as Mayfield's for Oklahoma in 2018.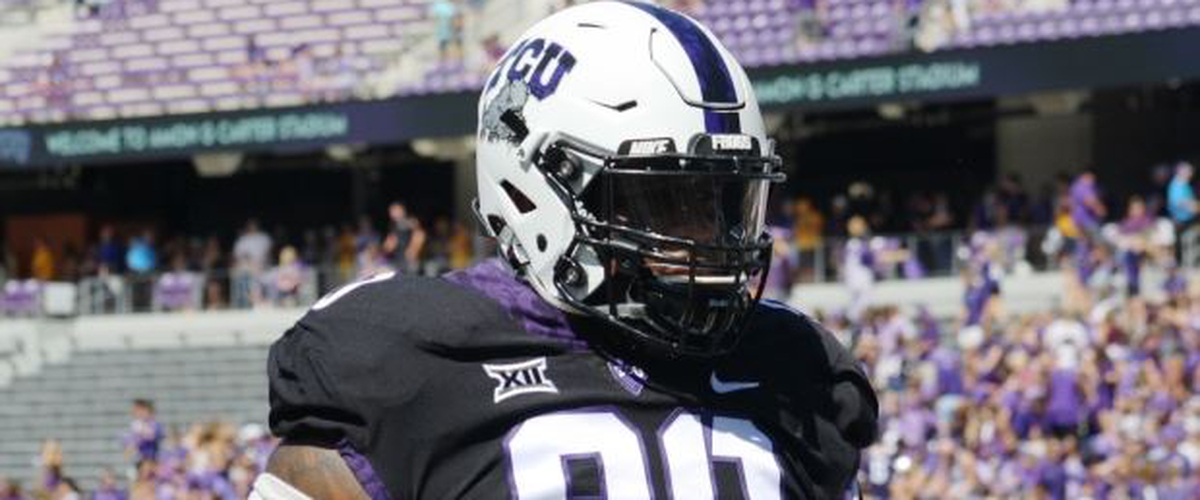 FRESHMAN OF THE YEAR: ROSS BLACKLOCK, TCU: TCU is somewhat of an outlier at times in the Big 12 where they are more defensive oriented than their conference foes. And Blacklock really created a mess up the middle for teams who tried to make runs against their defense. He will be somebody to keep an eye on over the years for the Frogs.
COACH OF THE YEAR: LINCOLN RILEY, OKLAHOMA: Yes, I know Matt Campbell does get consideration for what he did at Iowa State and many are really picking at Riley's short kick before halftime of the Rose Bowl that really was the deciding factor of the game, but even with the talent at Oklahoma over the years, they never gotten over that "hump" of being a threat. After handling Ohio State earlier in the year with relative ease, Oklahoma rolled (save for their Iowa State game) and Riley somewhat got that early "can he win the big game" monkey off of his back....until at least the Rose Bowl. But since Bob Stoops was on the sideline at the game, I can still blame him, can't I?
TOP 5 QUESTIONS IN THE OFF-SEASON: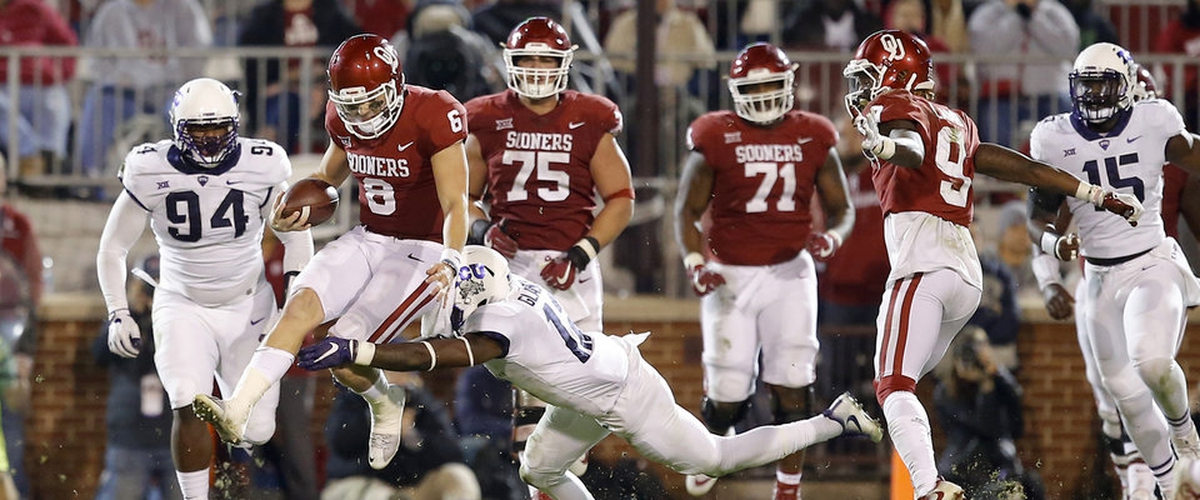 1. WILL THERE BE ANY PROGRAM THAT CAN TAKE DOWN OKLAHOMA IN 2018 NOW THAT BAKER MAYFIELD IS OUT? Many are looking at Texas and perhaps TCU, but I always have that Ric Flair mentality of "to be the man you have to beat the man." I think even without Mayfield, the Sooners offense will be just fine and have those guys that not many defenses in the NATION (let alone in the defensively challenged Big 12) can handle the Sooners. IF Oklahoma's defense improves, you can forget it.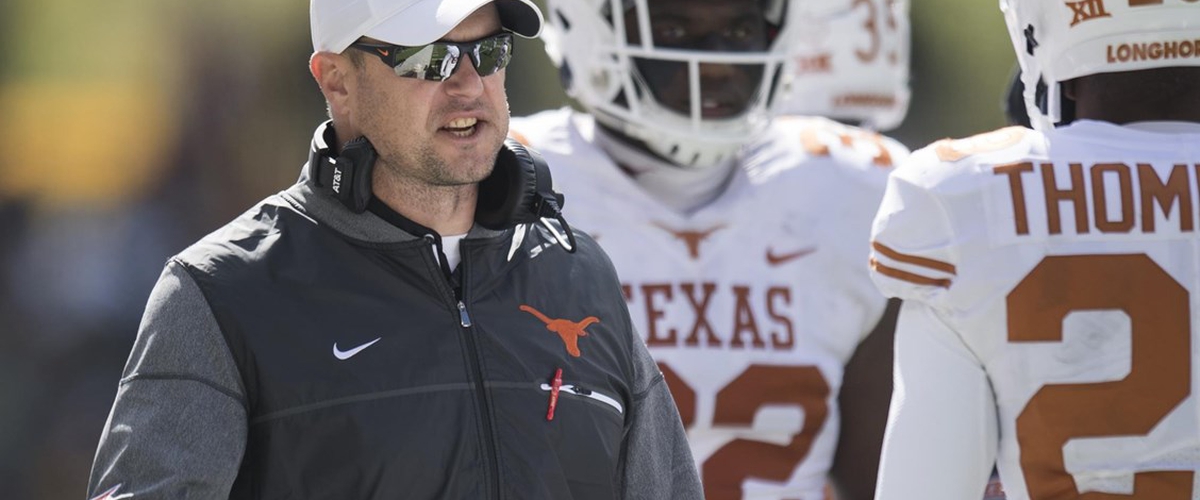 2. CAN WE SEE TEXAS BECOME THE 2018 GEORGIA? They recruited well this go around like Kirby Smart did in his 2nd year and there are positives heading into the season. And much like Georgia the expectations are always great at Texas. But there needs to be stability on what the Longhorns do. At least Georgia had players pre-Smart that were rocks for him. But who knows? They easily could. But again, to be the team......in the Horns case, you gotta beat Oklahoma.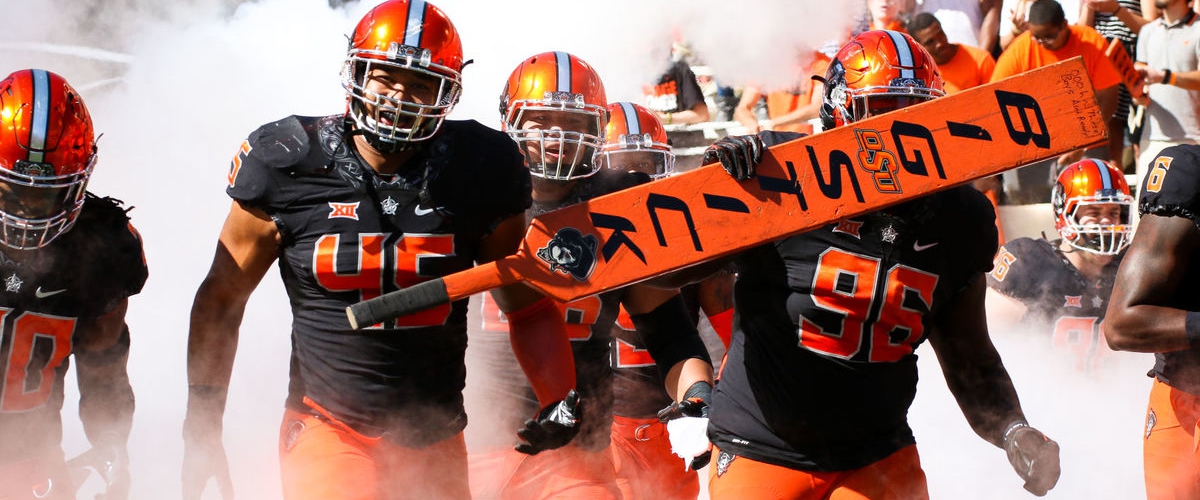 3. WILL OKLAHOMA STATE EVER GET OVER THAT HUMP? No. They showed they can score with the Sooners. That is NEVER the problem in Stillwater. It is they cannot play defense and that is what dooms the Cowboys year in and year out. So even though when mid-November rolls around and the Cowboys have that top 10 ranking, it is hard to take them as a legit threat because they just have a Swiss cheese defense.
4. WILL IOWA STATE CONTINUE THE UPWARD TREND? That is going to be a difficult question to answer. Did they sneak up on the conference this year with the help of teams falling back and/or crashing? Yes. But they won't be sneaking up on anybody and will have their in-state foe Iowa and Oklahoma in back-to-back weeks. And then they have two major back-to-back road trips to TCU and Oklahoma State. IF the Hawkeyes split that early run at 2-2, they could definitely have another good year in Ames. But that early portion....whew.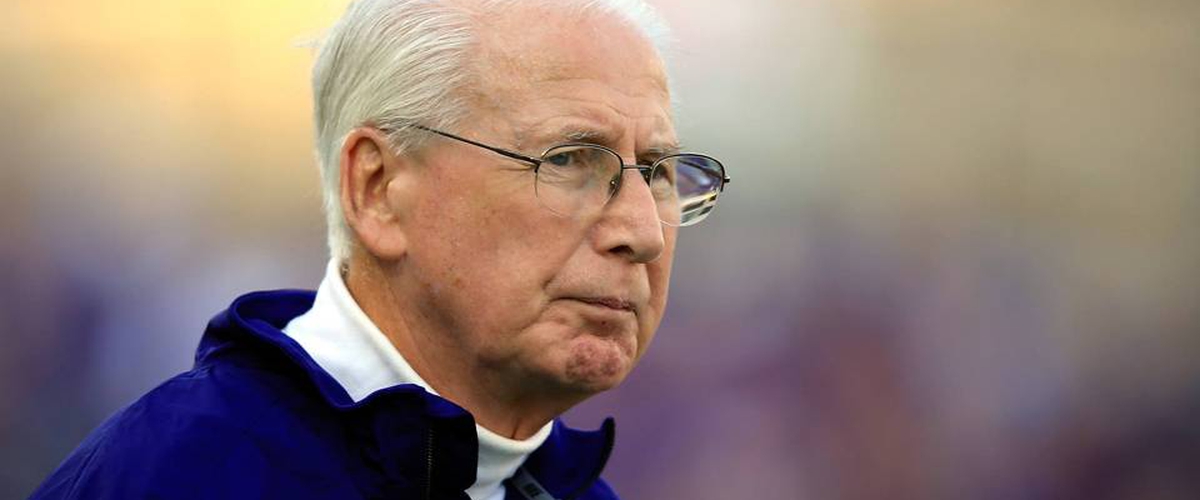 5. SURPRISINGLY NO BIG 12 COACH LOST THEIR JOB AFTER 2017. WILL THAT BE THE CASE IN 2018? Probably not and that may be on Kansas's David Beaty. Obviously, going to Lawrence for football is like a black hole. You're done in other words. Aside from him, I think we will see Bill Snyder step down after the season and two guys who will be under a constant watch. The first Kliff Kingsbury, who probably saved his job by getting the Red Raiders to a bowl game and the defense was actually a defense. But a step backwards will probably send him packing out of Lubbock. And the other is Dana Holgorsen at West Virginia (but it seems like we've been saying Kingsbury and Holgorsen are always on that hot seat yearly). The Mountaineers should be better in 2018 but if they don't get tremendously better, then it may be time we see a move.
That's it for this week. Next week, the Big Ten
-Fan in the Obstructed Seat