The Top 5 Non-Conference Games In College Football-2017
Every first month of the football season in college, we get amped up for those games we normally wouldn't see because of different conferences. It is like a bowl game somewhat as we see some of the top dogs go at it, in part because of agreements to play each other on a home-and-home or because of kickoff classics. It is fun and you get to see different styles of play because of it. And of course, the possible playoff implications that the games could have. I won't put rivalry games on there yearly such as the SEC/ACC games in the final week of the year nor will I use Notre Dame against their traditional foes of USC, Stanford and their ACC counterparts either. So here it is.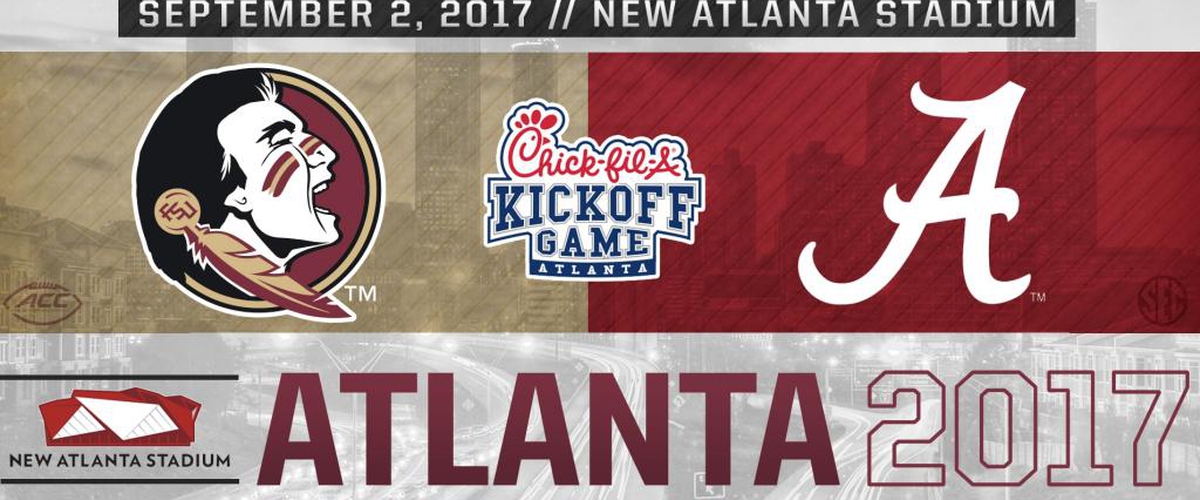 1. ALABAMA VS. FLORIDA STATE, SEPTEMBER 2: From all looks of it, the Crimson Tide and the Seminoles will be in the top 3 when the first polls come out so that will make this game huge. But also the Tide and the Seminoles are in two conferences were the animosity is running high with the ACC getting the best out of the SEC last year numerous times. Alabama, after losing the national championship to Clemson look out for revenge despite losing a lot of players on defense while Florida State lost a good bit on the offense. It will be an interesting sight with that. But also, the Tide and the Noles will play in the new Mercedes-Benz Stadium in Atlanta for this game as well. Adding on, Saban puts his undefeated streak against former assistant coaches in Jimbo Fisher, who worked with Saban at LSU. So the storylines are a plenty. And it may dictate how the season will fold for both. The last time Alabama and Florida State met was in 2007 with Florida State winning 21-14 in Saban's first year with the Tide. But that was a different Alabama program and the Noles would ultimately vacate the win due to NCAA violations.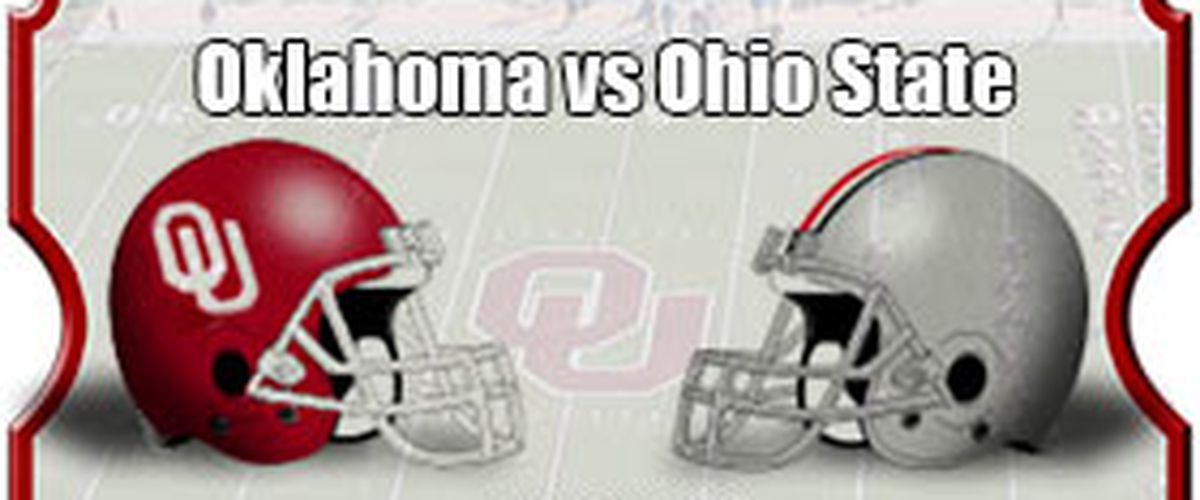 2. OKLAHOMA @ OHIO STATE, SEPTEMBER 9: If you want to know if some of these early non-conference games matter or don't matter, people need to remember last year with the Sooners and Buckeyes when Ohio State thumped them in Norman. The Buckeyes would only have one loss to their credit to Oklahoma's 2, and the not-conference champion Buckeyes remained ahead of the 10-2 Big 12 champ Sooners (also helps the Buckeyes went at it with Wisconsin and Michigan over the season as Oklahoma had really West Virginia last year while facing a weak Big 12 group of Kansas, Iowa State, Baylor, and Texas Tech). So the Sooners are out for revenge. Of course, the big news was Bob Stoops is no longer the Oklahoma head coach and Lincoln Riley is. Time will tell if Riley can win the big games that eluded Stoops over his time post-2000. But in Columbus on a night game will not be any easy task. The Buckeyes on the other hand, are trying to see if they can get their offense back to where it was from their 2014 run where they dominated teams. The last few years while they've had their moments, they have been inconsistent. One of those games they were consistent however was the Oklahoma game. Maybe it is a match-up beneficial for the Buckeyes.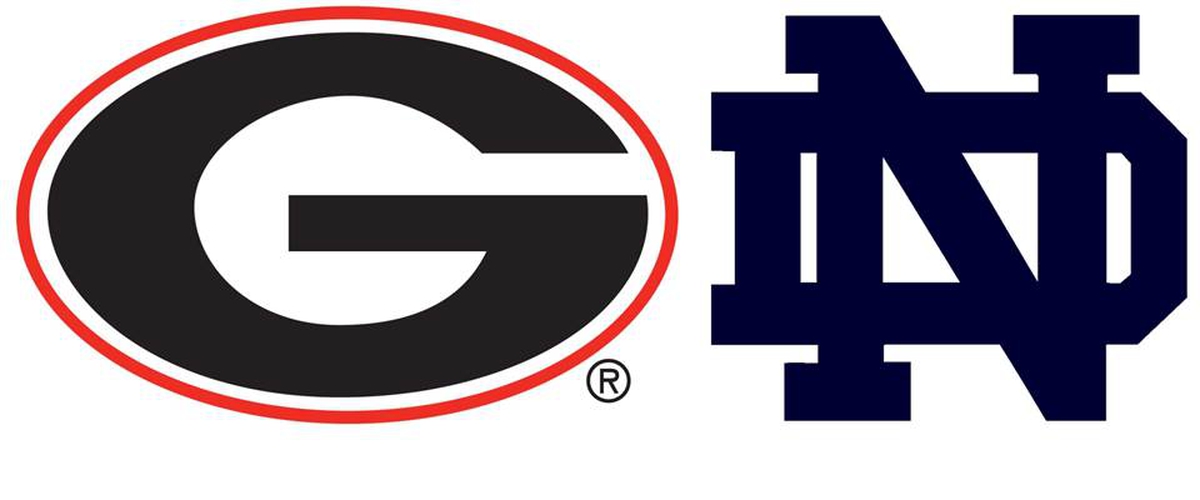 3. GEORGIA @ NOTRE DAME, SEPTEMBER 9: Not often do we see Notre Dame face off with an SEC school that is NOT a bowl game. And they haven't seen an SEC school since 2014 when they beat LSU in the Music City Bowl and 3 times in the last 10 years (LSU-2007 Sugar Bowl & Alabama-2012 National Championship). It is the first time since 2005 the Irish has played an SEC school in South Bend when they beat Tennessee. Georgia, for the longest time, has been trying to show they are for real in the college football world and there is always hope in Athens that this year is "the year." Notre Dame had an off year, but Brian Kelly believes his group is strong enough to take down even the better teams like Georgia. But if the Irish lose, Kelly will be hounded about his job. It is also going to be a game to keep an eye on if Georgia does lose if Kirby Smart IS the right choice in Athens. The only time these teams met was the Sugar Bowl on New Year's Day in 1981 when Georgia beat the Irish to win the national championship.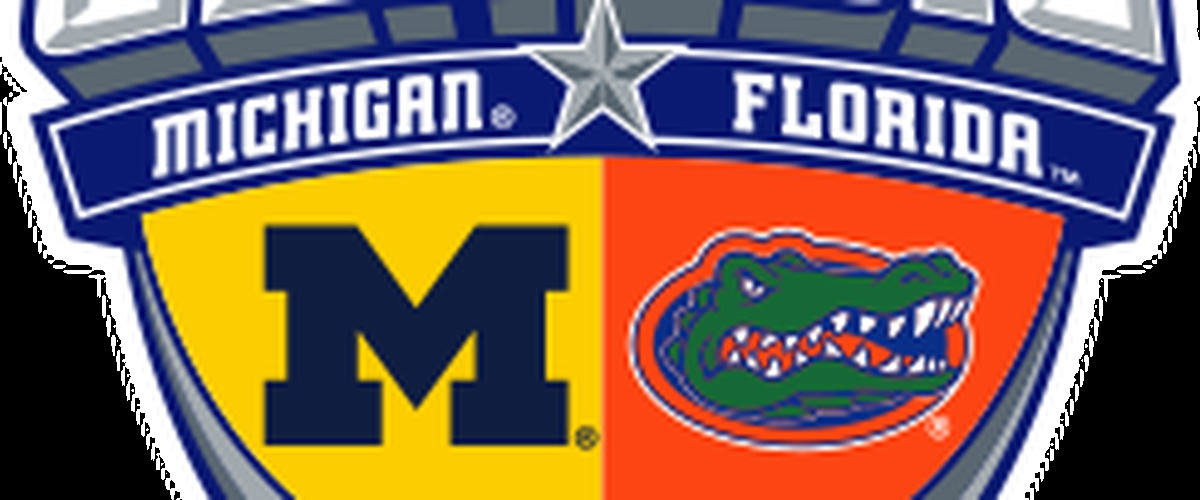 4. MICHIGAN VS. FLORIDA, SEPTEMBER 2: While the SEC vs. ACC is hot & heavy, the Big Ten strongly believes they have a foot to stand on with the SEC too. Michigan for the last two years has been a top 10 school and have been considered a playoff threat. The Gators have won their division the last 2 years en route to an SEC Championship appearance and there is hope in Gainesville that the offense will click and things will get back on track for Florida to being relevant. However, Jim Harbaugh would love nothing more than to have Michigan thump Florida like they did in the Citrus Bowl in 2015 thus knocking the SEC prestige down a notch again. The game is situated in Arlington at JerryWorld so anything can happen in this one, especially with new players for both teams.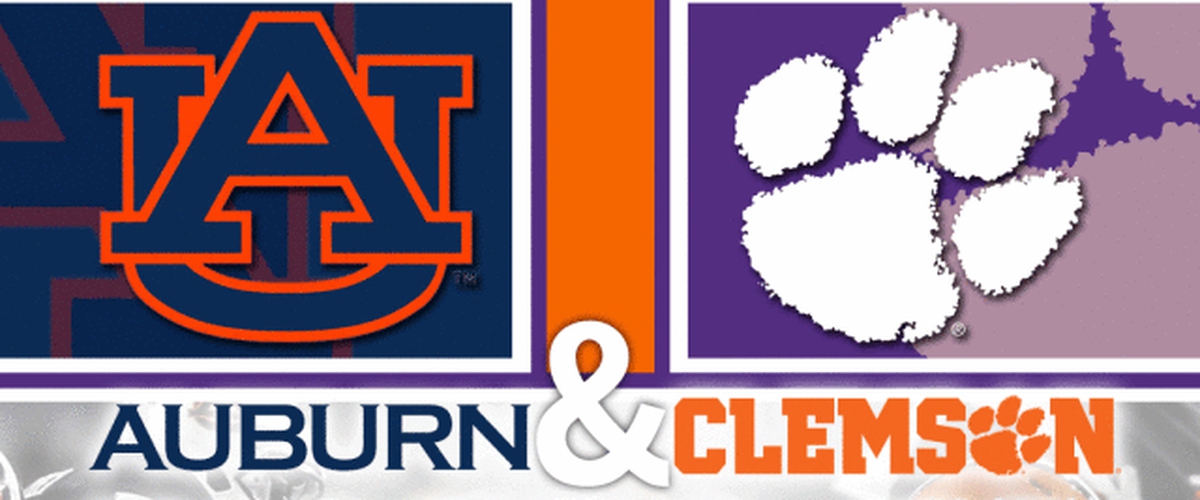 5. AUBURN @ CLEMSON, SEPTEMBER 9: Like Ohio State/Oklahoma, this will be a rematch from 2016 where Clemson edged out Auburn in one of the ugliest games played last year in part of the coaching blunders. But unlike last year, the Tiger war will not be on the first week of the season, which means Auburn and Clemson can work out the kinks the week before, especially to see what they have on offense, notably at quarterback. Jarrett Stidham looks to be the guy at Auburn and the Auburn faithful hope he is another Cam Newton instead of a Jeremy Johnson. Clemson has the challenge of replacing DeShaun Watson, Wayne Gallman, and Mike Williams, but hope that CJ Fuller steps up and either Kelly Bryant or 5-star recruit Hunter Johnson. So it still may be a dogfight game with whoever wins the trench battle, wins the game. And adding on, you still have that SEC/ACC war happening so it will really get amped up in Death Valley.
HONORABLE MENTIONS: VIRGINIA TECH VS. WEST VIRGINIA (9/3), GEORGIA TECH VS. TENNESSEE (9/4), PITTSBURGH @ PENN STATE (9/9), TEXAS @ USC (9/16), NEBRASKA @ OREGON (9/9), WYOMING @ IOWA (9/2), WISCONSIN @ BYU (9/16), TEXAS A&M @ UCLA (9/3), SOUTH CAROLINA VS. NC STATE (9/2), TCU @ ARKANSAS (9/9), LSU VS. BYU (9/2)
So those are the games that should be fun to watch in the first month of the season. Now the next goal is to GET there.
-Fan in the Obstructed Seat
---