Thoughts The DeMarcus Cousins Trade
So, in a surprising trade move, the New Orleans Pelicans and the Sacramento Kings pulled off a big one, with New Orleans getting DeMarcus Cousins and Sacramento getting back Tyreke Evans, Buddy Hield, and Langston Galloway. So let's look at the move. Did the Pelicans make a splash for future years and making them a big threat in the West? Did the Kings get enough? Does it affect in any manner the rest of the NBA this season? Let's look at it.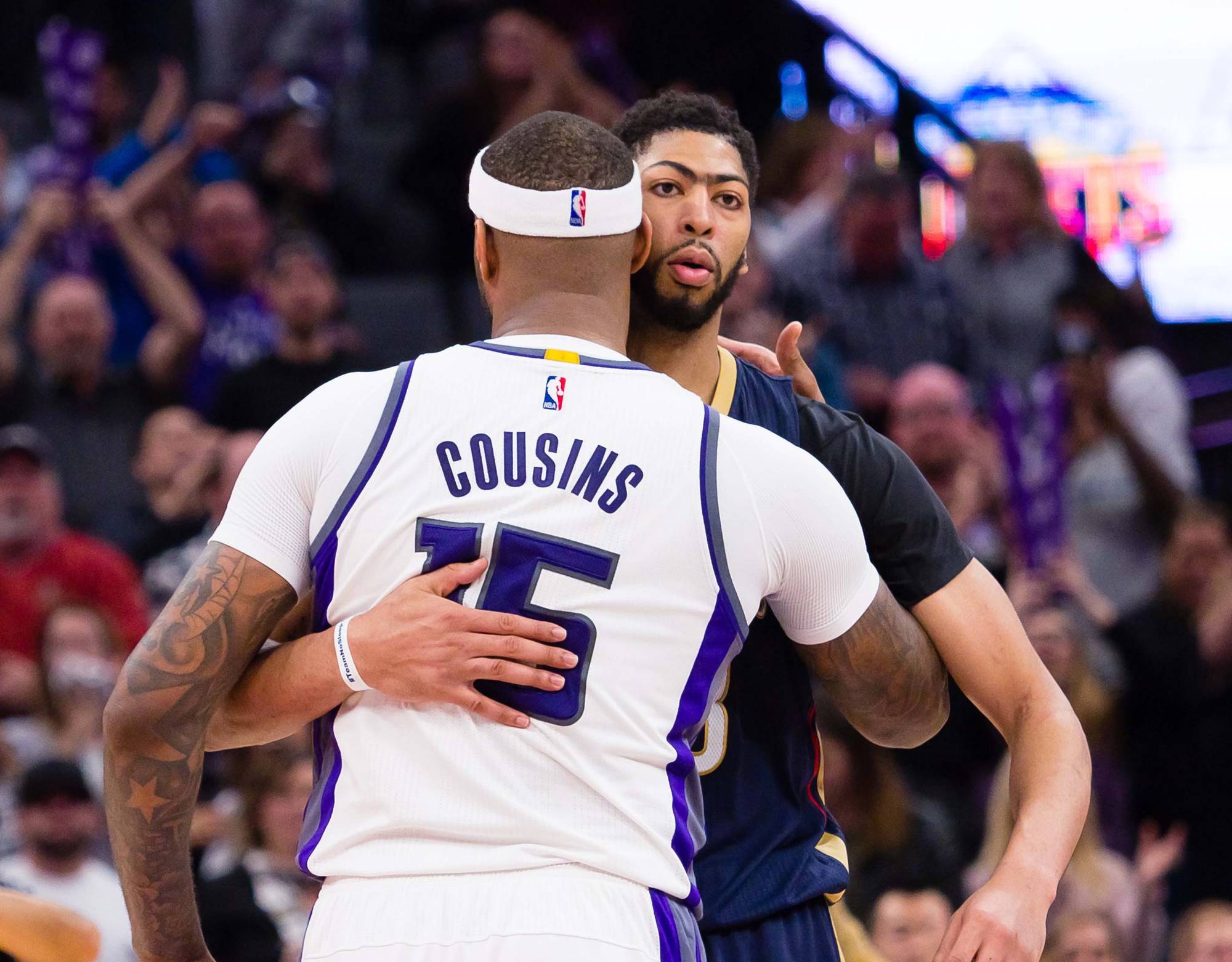 New Orleans will have one of the strongest inside presences in the NBA now.
Kelley L Cox-USA TODAY Sports
BOTH TEAMS WON IN THE DEAL: Let's face it: Cousins is the NBA's resident knucklehead. He's been that way since he played at Kentucky. That said, while the Kings tried to keep him in check, the issue was that the Kings couldn't win without him either. But being too combustible on a team like Sacramento is not good for the team. And they brought back a veteran (Evans) as well as a rookie shooter, who if you give more minutes to, can play a strong role (Hield) and another guy to add depth (Galloway). Evans is coming back off of knee surgery so the stats look a bit hindered, but he can still help and probably play a stronger role in Sacramento as can Hield. They can go small (probably have to now) but it also opens up more time for Willie Cauley-Stein, who can be the new go-to guy down low for Sacramento. As for New Orleans, all the excessive backcourt depth was used to get Cousins, so they could have a fierce tandem down low. But now more pressure will be added on E'Twaun Moore, who is streaky as they get at the shooting spot. They have Jrue Holliday and Tim Frazier (who is serviceable backing up Holliday) at point so that is safe. It is just going to be now New Orleans will really have to win the post wars. And they can really do that now. And it takes pressure off of Davis. But the question will be how well Cousins can keep his cool with the Pelicans. He isn't the guy in New Orleans and if he gets out of line, what will happen? Or will he get out of line? The good news is that he has friend and fellow Kentucky alum Davis there so that might be advantage New Orleans.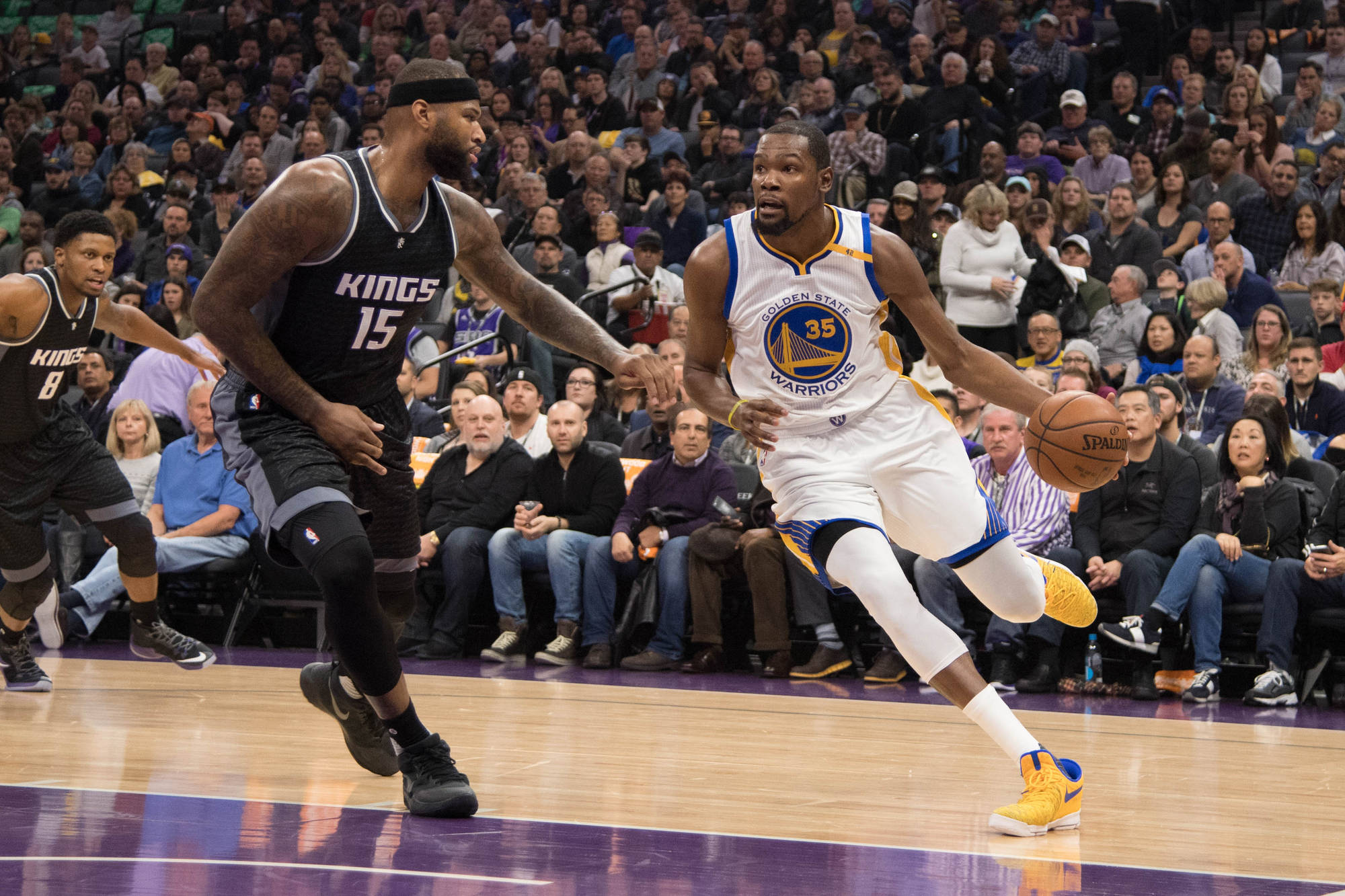 Golden State may be glad that Cousins went to New Orleans and not Cleveland.
Kyle Terada-USA TODAY Sports
THIS TRADE ACTUALLY HELPS OUT THE WARRIORS AND HURTS THE CAVALIERS: I was thinking when LeBron was saying how he wanted another "playmaker" that the Cavs would consider making a deal to get Cousins, especially when Kevin Love went down. And honestly, Cleveland needs somebody down low after that. It seemed to be more of a fit. And I think the Finals was won by Cleveland last year because there was more of a presence down low with their players as opposed to Golden State, who relied on the 3 too much (I still think that by the way). Granted, New Orleans is only 2.5 back of the 8th seed, which means a possible first round match-up between the Pelicans and Warriors. That said, having to go against Cousins and Davis with not as much depth in the backcourt against Curry, Green, and Thompson is more beneficial to Golden State than having to go against Cousins & Love in the finals with a bit more depth in the backcourt in Cleveland.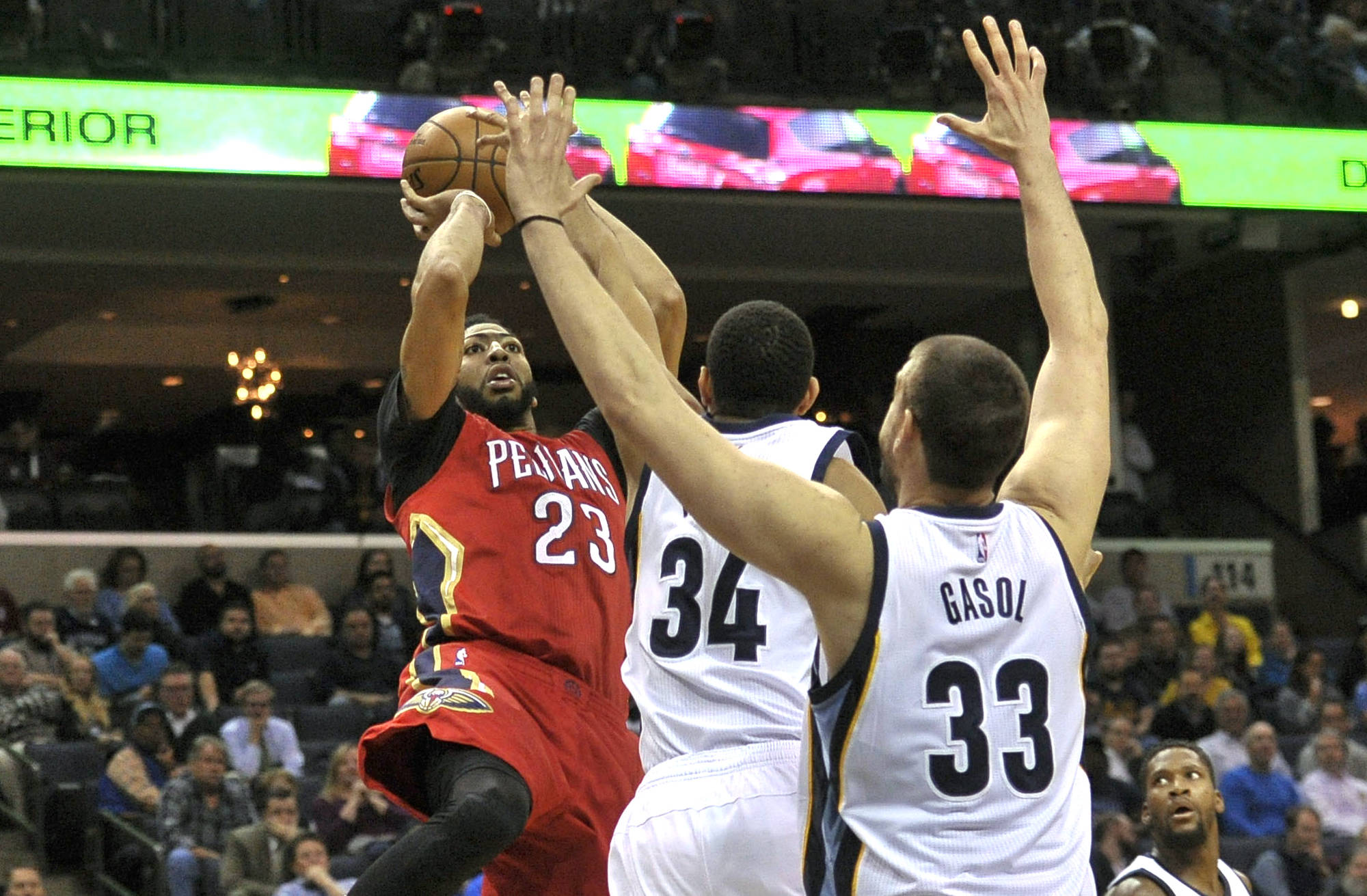 New Orleans is trying to find ways to keep Davis happy by putting a contending team for him.
Justin Ford-USA TODAY Sports
PELICANS MAY GO "ALL-IN" IN 2017-18: If New Orleans gets to the playoffs this year, great. Of course, seeing the Warriors may be their reward. But if they do and give Golden State fits (they just might now), don't be surprised if the Pelicans make some other key moves to improve the lineup for the next season. Depending on what other moves are made, I could see the Pelicans make a strong play for Paul Millsap from Atlanta (free agent to be). And given how Durant is really on a 1-year contract with the Warriors and with both him & Curry likely free agents, it could be an interesting bit with New Orleans if they could net a star (I am definitely NOT saying Curry or Durant would go to New Orleans; if anything quite the opposite). But Cousins has one year left after this year on his contract. Make a splash and get a guy like Millsap and the Pelicans would be in the thick of the West for sure.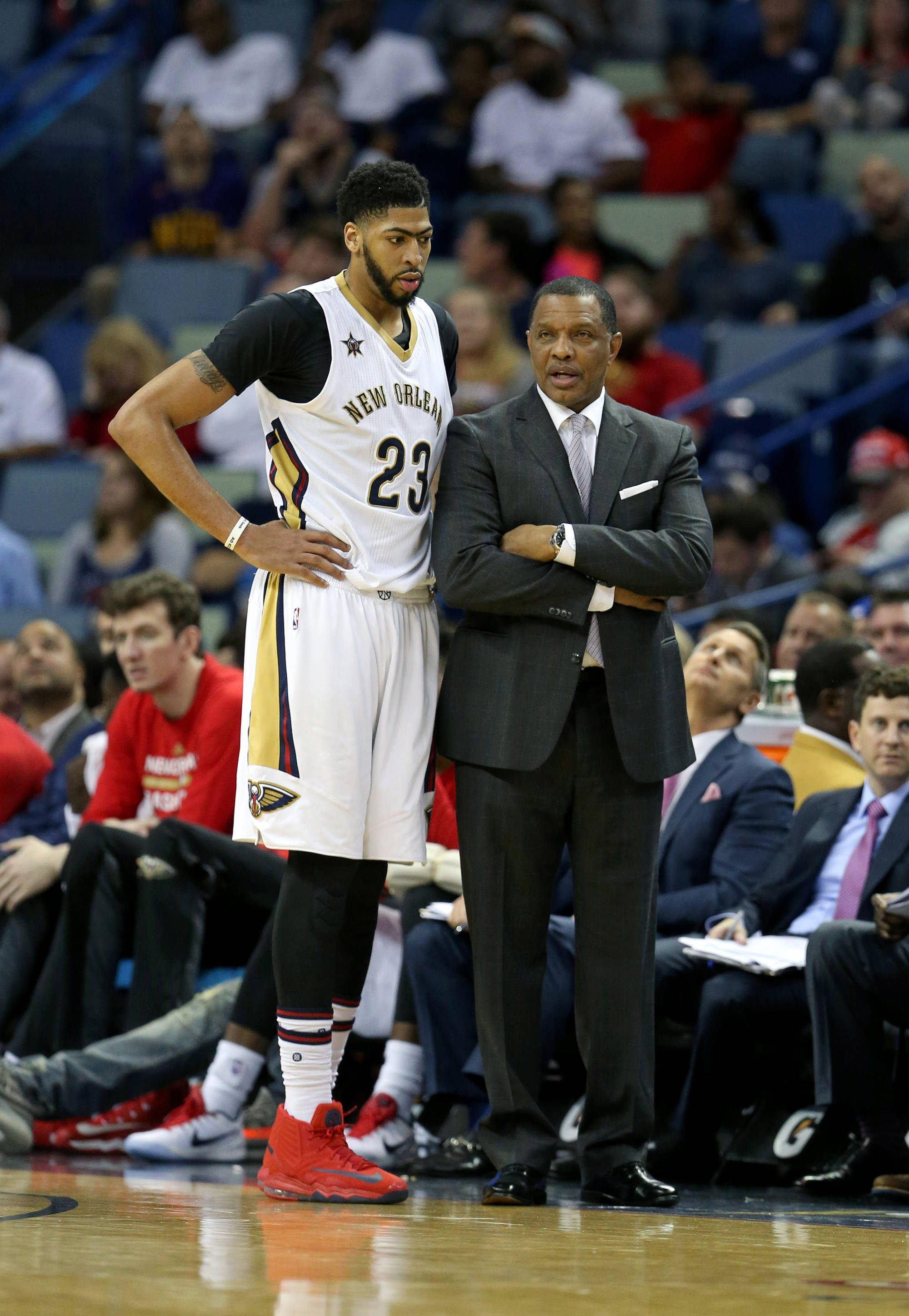 If you can't win with Anthony Davis, you may need to get ready for a pink slip.
Chuck Cook-USA TODAY Sports
ALVIN GENTRY HAS NO ROOM FOR ERROR ANYMORE: It is very hard to think Gentry has been around as a head coach for 20 years (though he has made stints as assistant coach a few times in between his stops in Miami, Detroit, Clippers, and the Suns). But he has only made the playoffs twice in his coaching career and he has coached in 13 seasons (granted some of them he was the replacement or was fired midway through). But the problem is, he has now a team with talent, but he has had difficulties with talented, yet troubled teams in the past. If he can't keep Cousins in check, New Orleans will get a new head coach. In fact, unless the Pelicans roll off 10 in a row after the break, he still may be gone after this year even if they make the playoffs. So Gentry has to make sure everything is a well-oiled machine for the Pelicans to make noise in the West.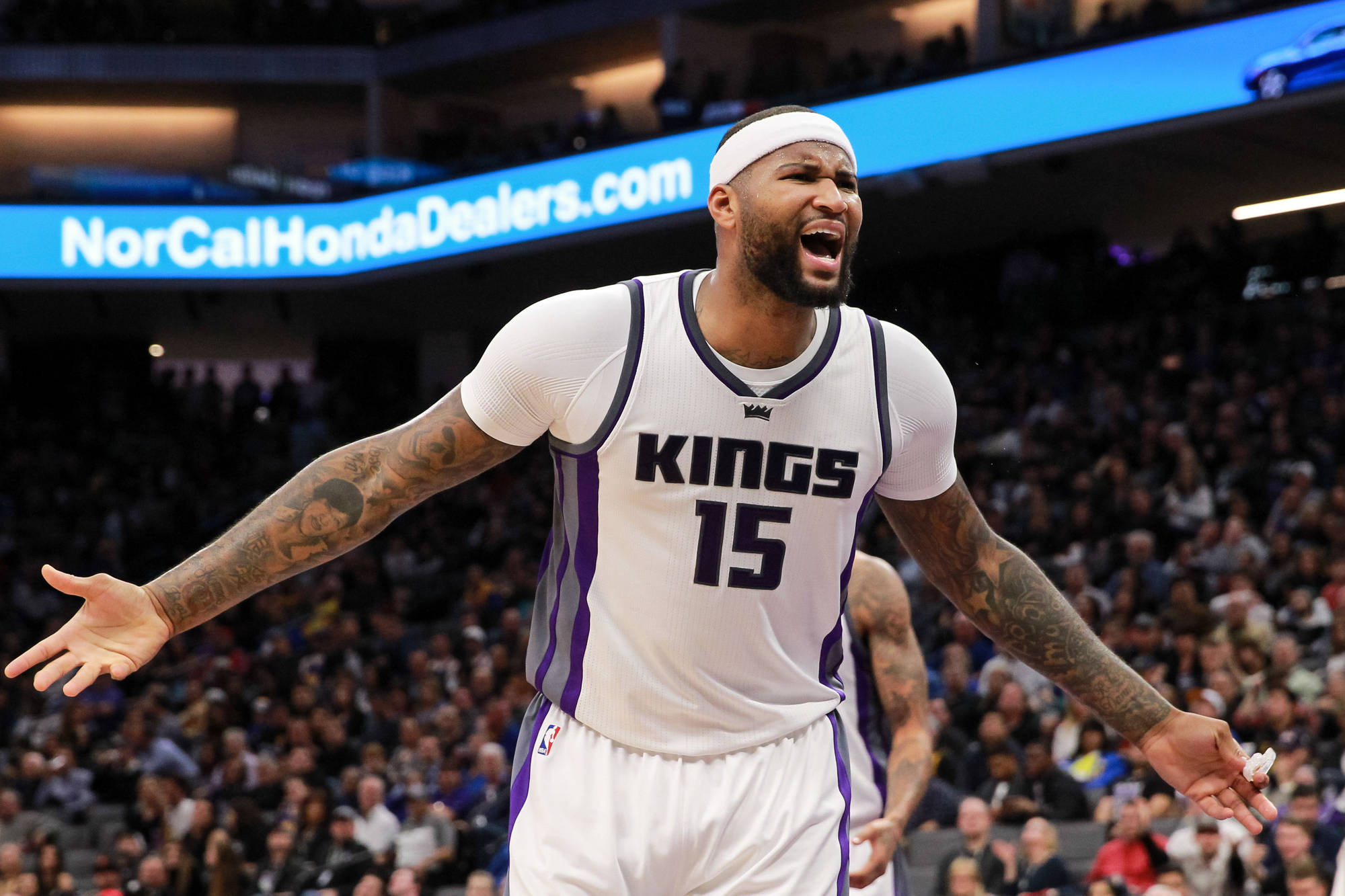 Sometimes losing the star player may be beneficial to a team; Sacramento may be that example.
Sergio Estrada-USA TODAY Sports
ADDITION BY SUBTRACTION FOR SACRAMENTO? We know Cousins is a talented player, but he is troubled. But sometimes an environment is tense and people are walking on eggshells regardless of what the case may be. The Kings may have a bit of a learning curve with Cousins gone, but there is some veteran leadership out there so it may not be a problem of filling in the loss of Cousins. Sacramento might play more relaxed and their style of game with Cousins gone and it could create some issues out West.

Overall, this trade works out. Sacramento gets a fresh start with new players and maybe a new ambiance in the locker room and in their new arena. But it also gives Cousins a fresh start elsewhere, where the pressure of being the guy may be taken off and he can play his game. At least that is what the Pelicans are thinking.
-Fan in the Obstructed Seat
---