Free Agent Michael Saunders Is the Best Value Fit for Giants, Phillies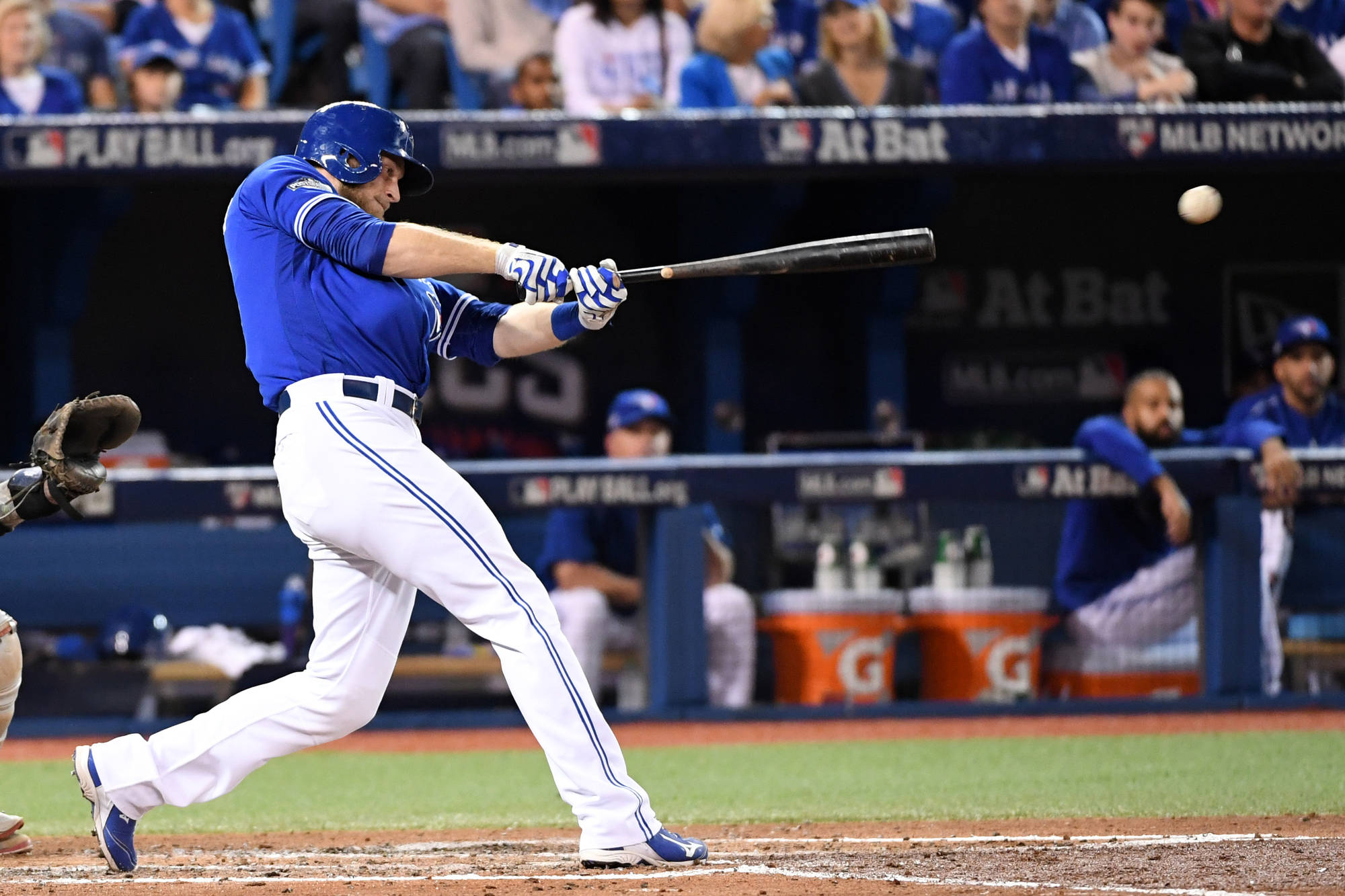 Nick Turchiaro-USA TODAY Sports
Michael Saunders isn't one of the flashier names in this year's free agent class, but that doesn't mean that he will not be an important contributor to a competitive team in 2017.
Saunders is coming off of the best year of his career. The 29 year old outfielder cooled off a bit in the second half, but he socked 24 home runs and hit .253 en route to his first All Star game as a member of the Blue Jays.
Saunders, a former Mariners 11th round pick, can handle both corner outfield spots and did a lot to dispel the notion that he struggles mightily against left handed pitching over the last 8 months: in 2016 he put up a .927 OPS and 8 homers against lefties.
That said, he's a .235 lifetime hitter, who has never had more that 57 RBIs in a season and had never hit more than 19 homers before 2016. He is no longer a stolen base threat (he stole 21 in 2012), and has never produced more than 2.4 WAR in a season. He also missed most of 2014 and nearly all of 2015 with injuries.
So what are you getting if you sign Michael Saunders this winter? Well, you're getting a chance – a chance at some serious outfield power numbers (via both homers and doubles), a halfway decent OBP, and a pretty consistent everyday player for the lower half of your lineup at likely a pretty decent price.
Of course, I'm speculating on how much it would take to sign Saunders but given his lack of established track record and the fact that he's not the caliber of player that Josh Reddick. Still, I think something in the neighborhood of roughly half of the AAV that Reddick received is in the right ball park. Reddick got about $13 million a year so I'm thinking 3 years, $20 million for Michael Saunders this winter.
The question, then, is where would he be a value for $20M? There's lots of conjecture about Michael fitting in well back in Toronto, or in Baltimore as a replacement for Mark Trumbo's bat, or even in Seattle to help push their offense over the line.
Those guesses are uninspired, though. He's already played for both Seattle and Toronto, so I think he's going somewhere new. Saunders fits best in San Francisco and Philadelphia. Hear me out:
---