Recruiting Profile: Jeremiah Gemmel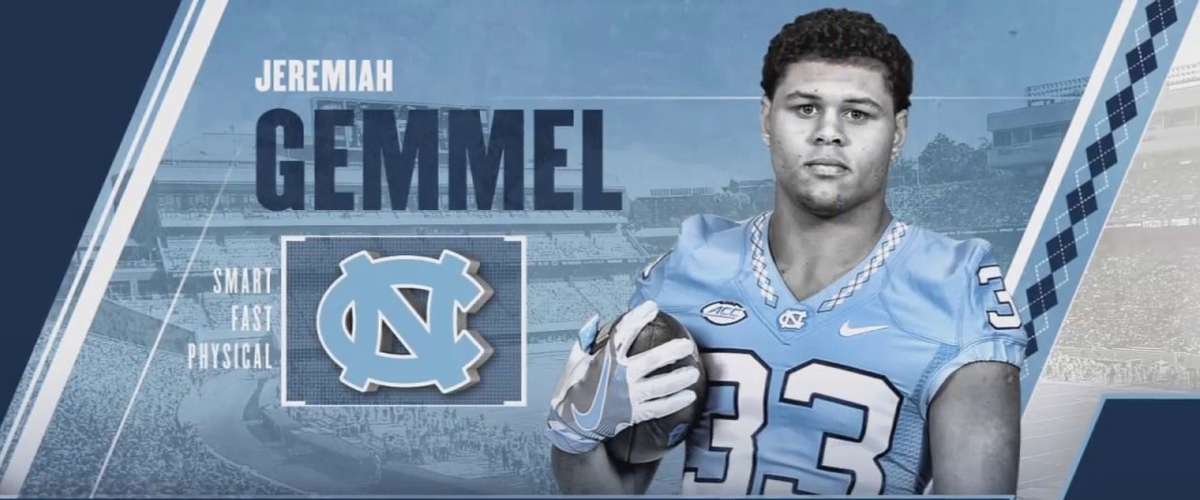 In this installment of the Heel Tough Blog's Recruiting Profile series, we learn a little bit about Jeremiah Gemmel. Gemmel comes to Chapel Hill out of East Coweta High School in Sharpsburg, Georgia. Gemmel, the No. 55 OLB in the 2017 class, totaled 78 tackles, 65 of which were solo in the nine games that stats were posted.
Gemmel's tape is pretty interesting. Gemmel's pursuit ability might be the best in the entire class for the Heels. He is all over the field in his film. This also speaks to the athleticism that Gemmel possess, which allowed him to play s-back on offense. Gemmel has good size and strength to play in the middle, but also possesses the coverage ability to on the outside. Gemmel's biggest influence, especially early may come on special teams. Gemmel blocked three field goals and two punts last season and was also was a key member of the kickoff unit. This allows Gemmel to get on the field early.
Gemmel committed to Carolina last July, but won't be on campus till the fall. He may still see some time on special teams this upcoming season.