Brett Favre Could Return to the NFL in the Near Future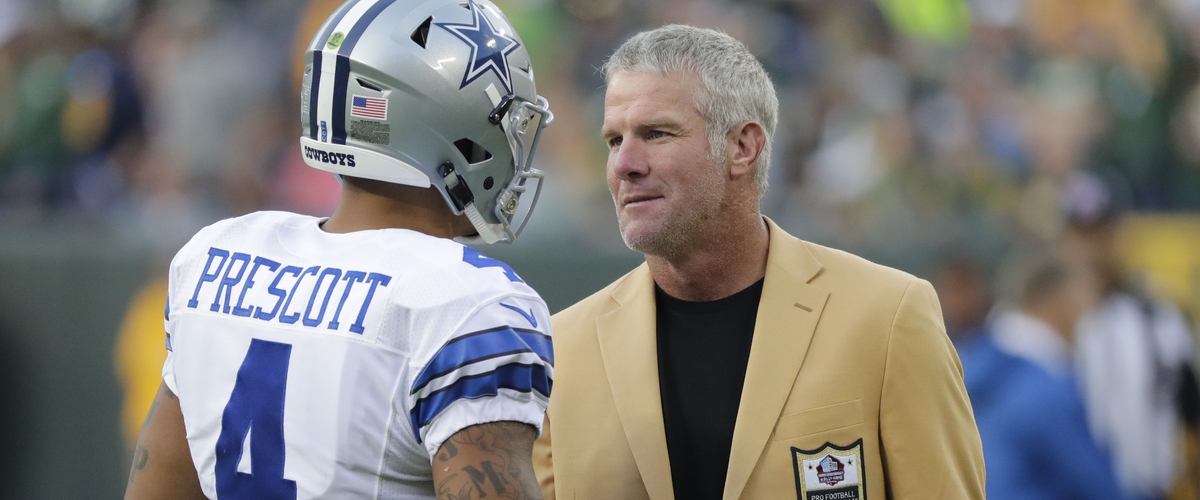 Retired NFL quarterback Brett Favre has been looking for an excuse to return to the NFL. This time it would be for a coaching position or general manager job.
Brett Farve was recently interviewed on ESPN Wisconsin's Wilde & Tausch:
"That type of stuff has crossed my mind," he said, via ESPN.com's . "Because it's no different to me than coaching. It's being involved in the game in some aspect."
Farve did coach at Oak Groove High School in Mississippi.
He talked about potentially taking up a coaching job for an NFL team.
"I always thought I would be a good coach, but I didn't know if I had the effort in me," he said. "Well, I did. I'll tell you what: It was a joy. The competitive spirit came right back. It was obviously different than playing, and so I had a lot of fun."
After he retired from the NFL in 2010, Favre has made his way into the Hall of Fame and has done analysis work on NFL Network.
The three-time MVP quarterback played in the NFL for two decades and became the first quarterback in NFL history to throw 500 touchdowns, throw for over 70,000 yards, over 6,000, and over 10,000. He went to two Super Bowl games, five NFC Championship games, and brought home one Super Bowl ring.
I think he would be a great coach or general manager. His passion for the game and many years of playing experience would be super helpful for any organization that would be interested in hiring him. My guess is that he wants to return to the Packers.
Let me know what you think about the possibility of Favre returning to the NFL.
---