NFL Rookies That Could Make an Impact Day One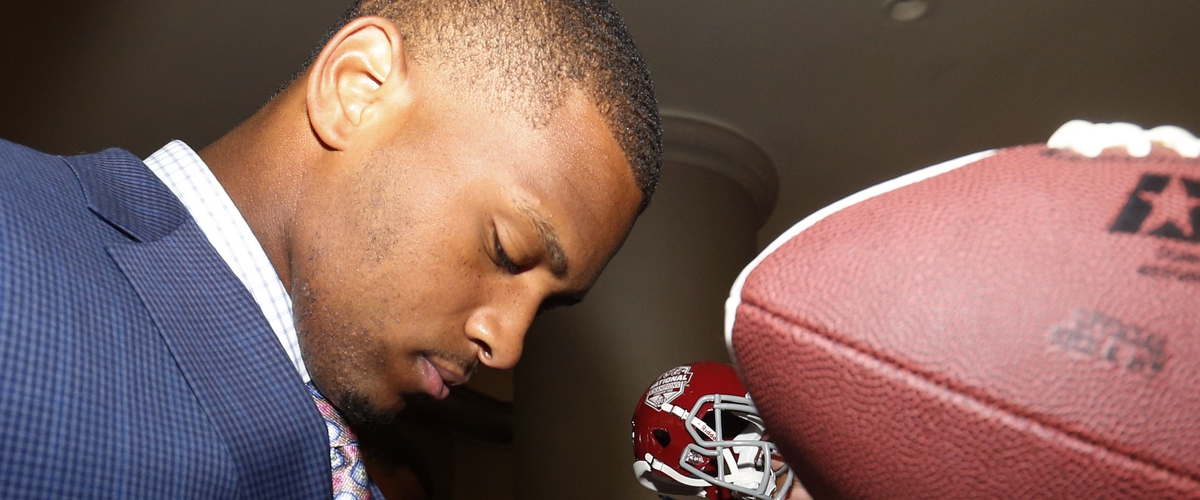 There was a record number of teams that moved up in the draft to take a quarterback this year. Three teams took a quarterback in the first round. North Carolina's Mitchell Trubisky, Texas Tech's Patrick Mahomes, and Clemson's Deshaun Watson were all taken round one.
In this post, I am going to take a look at some of the rookies not picked in the top ten that will make an immediate impact in the NFL.
1) Alabama tight end O.J. Howard
I would be surprised if tight end O.J. Howard doesn't get involved with Tampa Bay's offense right away. Howard fits in the system entirely. Tampa Bay's quarterback Jameis Winston is continuously running a series of play-action passes and will throw the ball deep down the field if he gets the oppotunity. Howard is quick and can split the defense. He has the stamina to run past a cornerback and catch a deep pass. Howard can quickly run short routes in the end zone. Did I mention he is an exceptional blocker?
Teams are truly going to have a hard time defending against this versatile Tampa offense. Just about every player on the Tampa offense has a different skill, and I fully expect the team to run all kinds of different offensive plays.
2) DeMarcus Walker
Walker was one of those underrated talents coming into the draft. The Broncos made the right choice picking this guy in the second round. He is a versatile player that can line up as either an edge-rusher and as a 3-technique defensive tackle. Walker will see a limited amount of snaps for the first few weeks of the season, but I fully expect him to make an immediate impact in some way.
Walker's biggest flaw in college was his stamina. He looked winded during a couple of his college games, but NFL games do not last nearly as long as college games do. Denver has a collection of defensive linemen that would continue to rotate all season long.
3) Stanford's Soloman Thomas
San Francisco managed to leave the first round of the draft with some great defensive players and a few extra draft picks. The 49ers are currently working on rebuilding their defense. After the draft, they now have two strong defensive players to work around. Solomon Thomas and Alabama's Reuben Foster are likely to get involved with the 49ers offense right away.
The 49ers have a history of not being able to put pressure on opposing quarterbacks. That ended last season. With the help of Thomas, the 49ers defensive line should be able to break through the opposing offensive line and get pressure on the quarterback.
---