Review of the Carolina Panthers 2017 Football Schedule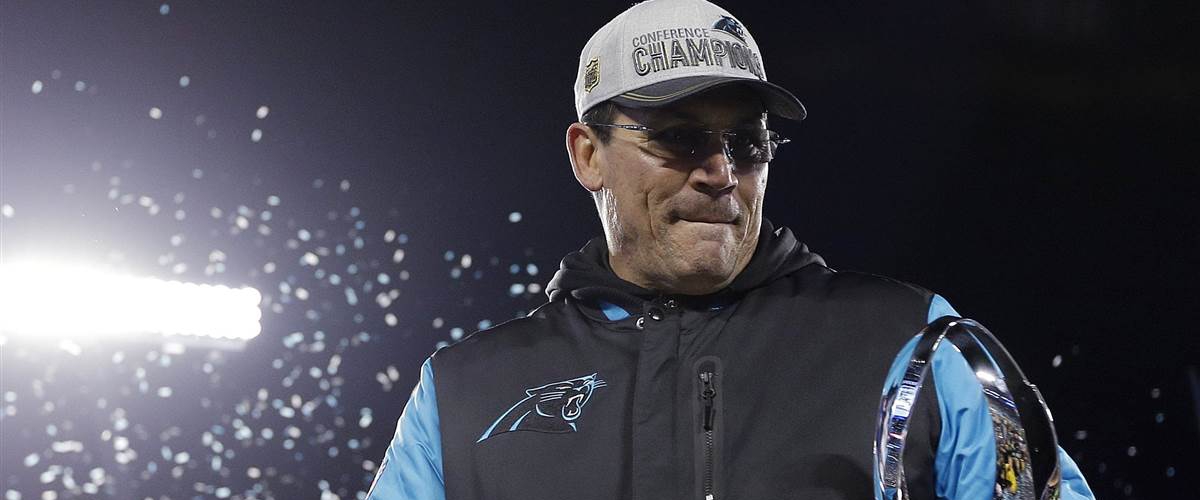 NFL schedules were released last night at 8:00 pm (ET). Here is a look at the Panthers schedule:
Week 1: @ San Francisco
Week 2: Buffalo Bills
Week 3: New Orleans Saints
Week 4: @ New England
Week 5: @ Detroit
Week 6: Eagles
Week 7: @ Chicago
Week 8: @ Tampa Bay
Week 9: Atlanta Falcons
Week 10: Miami Dolphins
Week 11: Bye week
Week 12: @ NY Jets
Week 13: @ New Orleans Saints
Week 14: Vikings
Week 15: Green Bay
Week 16: Tampa Bay
Week 17 (final game of the season): @ Atlanta (December 31st)
The Panthers will kick off their season at Levi's Stadium on Sunday, September 10th. A week later the team will face their former defensive coordinator Sean McDermott and his new team. McDermott was Carolina's defensive coordinator for five seasons.
"I'm excited to open our home schedule with a familiar face in Sean McDermott," head coach Ron Rivera said. "He knows our team well, is an excellent coach and will have the Bills ready to play."
The Panthers have started their season away from home six out of the seven years Rivera has been head coach. I can not imagine Rivera is too happy about this. The 49ers will be playing with a new offensive coordinator. Kyle Shanahan, formally Atlanta's offensive coordinator, will be leading the charge.
The Panthers will play in two primetime games this season. Both of those games will be played at home. One of the primetime games will be against the Eagles in week 6, and the other will be against the Dolphins in week 10.
They will have to play the New England Patriots in week 4, which has not happened since 2009.
October is going to be an exhausting month for the players and coaching staff. All but one game in October will be on the road. I think that the bye week comes at the perfect time this season. The bye week comes right before the team has to do some traveling. It is also somewhat close to the halfway point of the season. The team will be able to do some reflecting on what went right in the first half of the season and what needs to be changed.
I am excited for football to start up again. I hope that you guys are too. We have the draft next week and then training camp activities.
Let me know your thoughts on NFL schedules.