Patriots 53-Man Roster (Offense)
Yesterday, the New England Patriots cut their roster down to 53 players by the 4 pm deadline. Let's break it down position by position to see where the 2020 Patriots are at.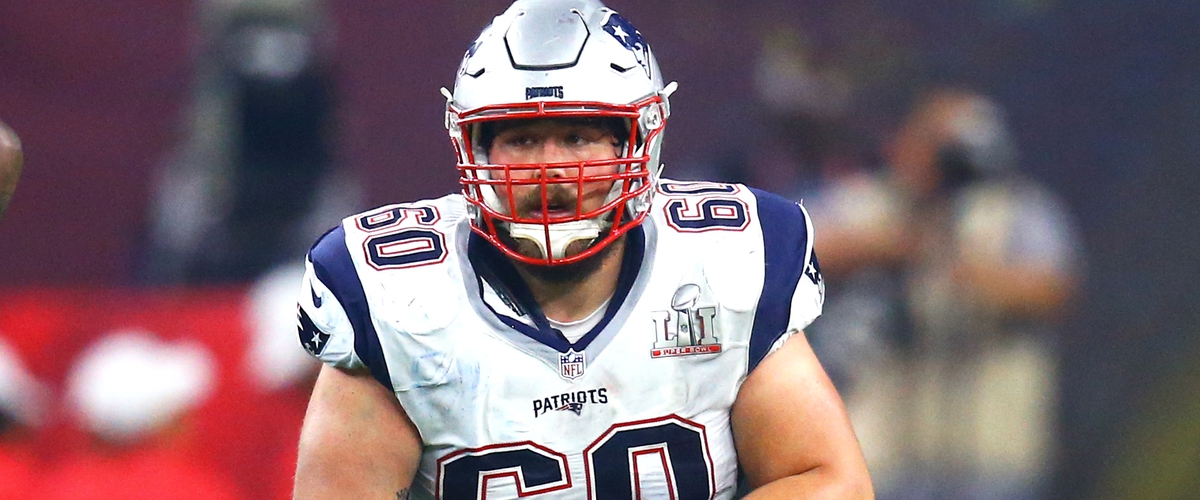 Quarterback: Cam Newton, Jarrett Stidham, Brian Hoyer.
-No real surprises here, as Newton was announced the starter during the week (even though Bill would never admit that). Stidham seemed to be the one on the rise, but the QB competition was over just about as soon as it started. During camp, Stidham never seemed to have the edge over Newton. Keeping Stidham to develop was an obvious choice, as they may have something there still. Hoyer as the backup or high end 3rd string QB is no shock either. It would be interesting to see how long they keep Hoyer, or if they opt to give that spot to a young player. With expanded practice squads, I expect Brian Lewerke or another QB that was cut to occupy one spot.
Running Back: James White, Sony Michel, Rex Burkhead, Damian Harris
-Interesting spot here for the Patriots, as they seemed to have a lot of bodies at the position. They opted to let Lamar Miller go, seemingly because he only became available for the end of camp practices. If he goes without work for a bit, the Patriots would reach out if they have an injury. Speaking of injuries, Damian Harris flashed in camp but injured his hand late. His status is up in the air for week 1. If Michel can't take a step forward, a healthy Harris is just what this backfield needs. The other cut, pint sized J.J. Taylor, was dubbed "mini Dion Lewis" by RB coach Ivan Fears. The media downplayed this comparison however, and it was not enough to crack the 53.
Wide Receiver: Julian Edelman, N'Keal Harry, Damiere Byrd, Jakobi Meyers, Gunner Olszewski
-Probably the biggest question mark when it came to positional groups, the Patriots decided to keep just 5 from their crop of young players. Both Jeff Thomas and Devin Ross seemed to flash in camp, even out performing Jakobi Meyers. But it was Meyers who secured the roster spot, possibly due to already spending a season in the system. I would guess that the Patriots want both players on the practice squad if possible. As for the ones who made the team, it's a great unknown as to what you will get. Edelman is the guy you can always trust, but age and health are always lurking in the back of everyone's mind. Harry was injured most of his rookie season, but he showed a little bit of talent late in the season. If he could show up and be a number two receiver, the Pats will be in good shape. Damiere Byrd is the speed option on the roster, having previously played a little bit with Cam Newton. All reports out of camp raved about Olszewski, so I would expect him to see actual playing time at WR and PR/KR. Meyers is obviously a bit of a surprise, but the Patriots seem to be trusting his development. Overall, this group is a mystery that needs to be figured out. Banking on one or two of these guys to pop seems risky, but that is what the Patriots need to be a good team in 2020.
Tight End: Devin Asiasi, Dalton Keene, Ryan Izzo
-Drafting two tight ends made all the sense in the world this spring, because it seemed like last season was a disaster at the position. It is difficult to even remember any TE's getting targeted in 2019. Asiasi seems to be the front runner for the number one spot, but I would not be surprised to see all three guys touch the football. I thought Izzo might be a cut candidate, but carrying just two tight ends, and rookies at that, would be a giant risk. I would think Keene will be shifted all around the formation, as well as stepping in at FB too. I should mention here that the Patriots kept FB Jakob Johnson, who essentially had no competition with James Develin retiring and Dan Vitale opting out. The Patriots probably won't see high volume numbers from the TE spot this year, but they can still be productive and show hope for the future in their rookie seasons.
Offensive Line: Isaiah Wynn, Joe Thuney, David Andrews, Shaq Mason, Jermaine Eluemenor, Yodny Cajuste, Korey Cunningham, Justin Herron, Hjalte Froholdt, Mike Onwenu
-There is a lot to digest with this group, as the Patriots decided to keep 10 OL. The starting three on the interior is nothing short of excellent, and they have sky high potential if the tackles take big steps. Thuney, Andrews and Mason are back together after Andrews missed all of last season. Running the football behind these three should be the game plan every week. Thuney popped up with a left hand injury late in camp, but all signs point to him being ready to play Miami next week. At tackle, the Patriots hope this is the year Isaiah Wynn puts it all together. The former first rounder showed a little bit of his capability last season, and hopefully he can put together a healthy 16 games. After Marcus Cannon opted out, he left a massive hole at RT. The job went to Jermaine Eluemenor, who will be tested early and often. If he fails, the Patriots kept a whole crew of young players eager to take playing time. Going through the list, Cajuste, Cunningham, Herron and recently Onwenu can play tackle. Froholdt will be the interior backup. Having options is good, but all of the backups are extremely unproven. Some are rookies, some injured all last year. On paper, the OL is good...but if injuries strike, the team could crumble with spotty OL play.
---