The 2020 US Open should be a North American Championship, not a Slam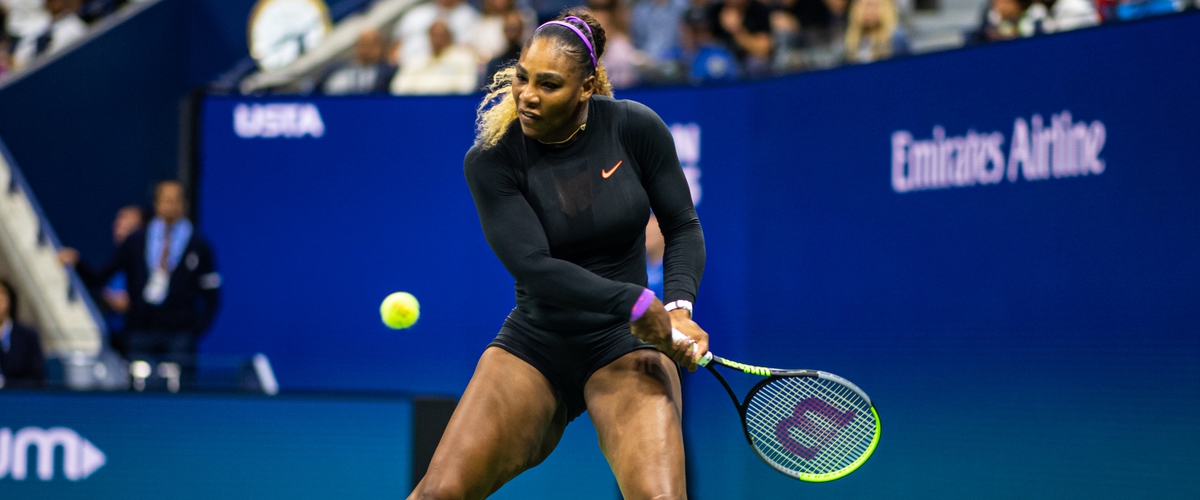 The disaster that was the Adria Tour, spikes in COVID-19 cases, and travel restrictions outside and inside the United States have added yet another wrinkle to the plan of holding the 202 US Open as usual in New York at the end of August.
While it is still two months away, a lot is going to have to change in the world if the US Open is going to go ahead.
And even if it does, it may not even look like a regular Grand Slam.
So maybe they should not even try.
That is not to say that a tournament cannot be held (although it probably should not be), but the usual US Open is probably out of the question.
But if the USTA is determined to hold a big tournament, maybe they should consider something other than an international Grand Slam event.
Something smaller, with a limited field (which would reduce the risk of a COVID-19 outbreak at the event) made of players less affected by travel restrictions.
Instead of a Grand Slam, what about a North American championship?
This idea has been floated by a number of fans and pundits over recent weeks and it makes a lot of sense. Or at least more sense than a full Grand Slam during a global pandemic.
Right now, a large number of non-North American players, including defending men's
champion Rafael Nadal and women's world number one Ashleigh Barty just to begin with, have expressed concerns about flying to New York to play. It is possible, if not probable, that most non-American players will not play anyway.
So make it part of the plan.
It would easier to have a smaller field at a North American championship. Good luck reducing the draw from 128 players per singles draw for an actual slam. But it would be easy to have a smaller draw, 32 players or so, in a tournament limited to players from the continent.
There will always be a COVID risk. There were not that many players on the Adria Tour and there was still a breakout. But fewer players does lower the risk and would be much easier for the USTA to control health and safety.
The major issue is travel restrictions. They exist between most countries, even within the continent. The border between Canada and the United States is closed until July 21 and given the rise in cases in the US, the date is likely to be pushed back.
Additionally, US states are starting to put restrictions on visitors from other states. New York governor Andrew Cuomo, whose blessing is required to hold the US Open and was granted earlier in June, announced Wednesday that citizens entering New York state must quarantine for 14 days if they are coming from a community with a high case count.
But exceptions can be made to travel restrictions. Some business travel is still allowed between Canada and the United States and technically Canadian players going to New York for the US Open would be business travel.
It would certainly be easier to organize travel across national and state borders from areas inside North America than for people coming from other continents.
Not to mention safer. Players who would have to fly to New York from inside North America would probably have shorter flights, so less timed cramped on a plane. If they have to fly commercially at all. A smart plan on the USTA's part would be to provide charter flights, which is easier to do when no oceans are involved.
And plenty of players from the US and even Canada could drive and stay away from potentially dangerous crowds to begin with.
The big downside of a North American Championship rather than a US Open is the quality of the field. Most of the best players in the world, at least on the men's side, are European or from South America (which would have to be excluded from this tournament because South America is the one place in the world currently worse than the US when it comes to COVID).
It has been 17 years, Andy Roddick at the 2003 US Open, since a man from North America won a slam.
But there are still plenty of solid North American men. Especially young men which would make for an exciting event.
The women do not actually have the same problem to the same extent. While the majority of the top players are not from North America, there are more big-name players who are.
Speaking of which, let's talk who would play and what the tournament would look like.
Ladies first
It is entirely possible that a women's North American championship would not look as dramatically different from a normal US Open.
There were only two finals in the last decade where the United States was not represented. Two of the last three finals were contested between two women from North America.
For whatever reason, North American women, particularly women from the United States, have been more successful over the last 15 or so years than their male counterparts.
While the tournament would miss the non-North American players, the world number one is Australian after all, excluding them is not as dramatic a loss of top players as it is on the men's side.
There are three North American women in the top ten and five in the top 20.
As well, arguably the three most important players to have at a major tournament are all North American: the defending champion, the best player in the world this year, and the GOAT.
Assuming everyone is healthy, a North American Championship would feature the only woman to win a slam this year, Australian Open champion Sofia Kenin of the United States, and defending US Open champion Bianca Andreescu of Canada.
And of course, there's Serena Williams of the United States. The three of them alone guarantee a competitive field.
For the sake of discussion, we are going to assume that this North American championship would be a 32-person draw with eight seeds.
Kenin, the world no. 4, would be the top seed followed by Andreescu (world no. 6) and the Williams (no. 9) at three.
The eight seeds would be as follows:
1) Sofia Kenin (USA)
2) Bianca Andreescu (CAN)
3) Serena Williams (USA)
4) Madison Keys (USA)
5) Alison Riske (USA)
6) Amanda Anisimova (USA)
7) Sloane Stephens (USA)
8) Jennifer Brady (USA)
It is a very USA-heavy field, but the US is the most populous country in North America by quite a wide margin.
They are also by far the strongest country from North America in the WTA Rankings. 28 of the top 30 players from the continent are from the United States. The other two are Canadian.
In fact, only five of the 23 countries in North America have women in the WTA rankings: the US, Canada Mexico, Guatemala, and the Dominican Republic.
Players from each country should be allowed to make it a real North American championship. In fact, since Guatemala and the Dominican each only have two players in the rankings, you may as well allow them to send all of their ranked players. Mexico could contribute a few more and so could Canada. Still, the US would have by far the largest contingent, at least half the field minimum.
Would this likely turn into a United States championship quickly? Quite possible, although Andreescu could throw a wrench in that plan if she is healthy. But of course, if Serena is healthy and confident, she wins. That is how tennis works.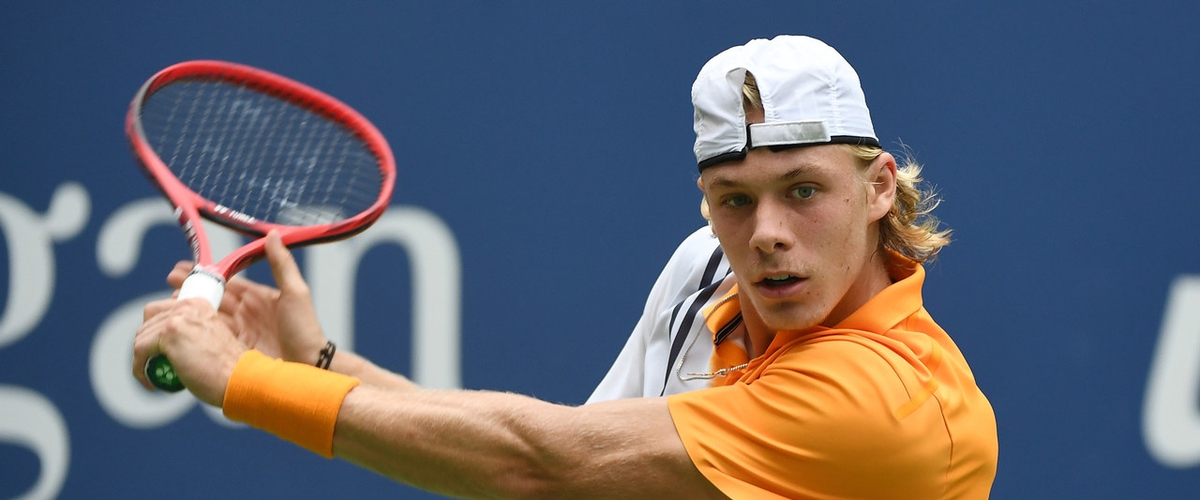 And now the men
After American men dominated tennis for much of the Open Era, it his been a long time since any player from the entire continent was a regular contender at the big events.
In the last decade, only two men from North America have won Masters 1000 titles: Jack Sock at the 2017 Paris Masters, and John Isner at the 2018 Miami Open. Canada's Milos Raonic and Denis Shapovalov have both reached finals at the Masters 1000 level.
The slams have been a barren wasteland. Only once in the 2010s did a player from North America reach a Grand Slam final. That was Raonic in 2016, who fell in straight sets at Wimbledon to Andy Murray.
Put simply, since Roddick, when the Europeans show up, the men of North American do not really stand a chance. Even Roddick stood alone and often played second or third or lower-level fiddle to his European rivals. You have to go back to the Pete Sampras-Andre Agassi era to find a time when players from North America were expected to contend regularly.
A North American Championship would be a great opportunity for exposure for North American players and give them a taste of winning, even if they do not have to beat the best Europeans to claim a trophy.
Much to the chagrin of the USTA, which would surely like to showcase players from the United States above all others, the top two seeds would be from north of the 49th parallel.
At number 16 in the world, Denis Shapovalov of Canada would be the number one seed. His countryman and best friend Félix Auger-Aliassime would be second.
John Isner would be the highest-seeded American, coming in at number three.
The seeds would be as follows:
1) Denis Shapovalov (CAN)
2) Félix Auger-Aliassime (CAN)
3) John Isner (USA)
4) Taylor Fritz (USA)
5) Milos Raonic (CAN)
6) Reilly Opelka (USA)
7) Tennys Sandgren (USA)
8) Tommy Paul (USA)
That's a lot of big serves.
Now, notice that once again all of the seeded players are from either the United States or Canada.
The top 25 players from North America in the ATP rankings are from either Canada or the United States (seven from Canada, 18 from the United States).
As is happens, only 10 other countries in North America are represented somewhere in the ATP rankings (11 are not).
To make this a truly North American championship, the top player from each country with a player in the ATP rankings would be admitted into the draw. That's 12 of 32 spots in the draw. The remaining 20 would be the 20 highest-ranked players from all North American countries, which means they would all be Canadian or American.
While that would mean players ranked outside the top 1000 would get into the draw while players in the top 200 (sorry Peter Polansky and Mitchell Kreuger) would not, it would be a proper North American championship rather than simply an almost entirely Can-Am Championship (which could also be fun).
As well as Canada (six) and the United States (16), Mexico, Guatemala, Haiti, the Dominican Republic, El Salvador, Costa Rica, Jamaica, the Bahamas, Barbados, and Antigua and Barbuda would be represented at this North American championship. Sure, odds are only the Canadian and American players will get out of round one, but that is another discussion.
Just to be clear, this tournament would NOT count as a Grand Slam and would NOT count for ranking points, unless each continent did a similar tournament with the same number of points up for grabs.
On both the men's and women's sides, it the United States would have a considerable advantage, but they have the most people and players so that really is only fair. However, the Canadians would be well represented too which leads to another strong reason to have a North American championship.
Canada and the United States are natural rivals. Geographically they are close and the people like to rip on each other. There is also already a strong sporting rivalry between the two nations, although it is mainly limited to ice hockey and soccer.
This would be a great opportunity to foster a tennis rivalry between the two nations.
Especially given the fact that both nations boast some of the world's top young talent. On the women's side, Andreescu and Kenin have already begun to forge a rivalry on the WTA and are clearly the most promising stars on the tour, having won the last two majors.
On the men's side, the Americans boast a number of young stars led by Frances Tiafoe, while the Canadians have two of the best young guns in Shapovalov and Auger-Aliassime.
The conditions are perfect for a long-standing tennis rivalry between the two neighbours and a North American Championship could help develop it.
The US Open is not going to happen. Stop kidding yourself. Even if the tournament goes ahead, it will not resemble a Grand Slam tournament and it would be demeaning to the game and the legacy of the tournament to pretend that it is more than TV money cash grab.
But a North American Championship actually makes sense and could work. The USTA has perhaps a once in a generation opportunity to make something special out of a nightmare situation. They should take this opportunity and avoid the inevitable embarrassment like the Adria Tour turned out to be.
Follow on Twitter @PeteB_93
---