Will the 2020 US Open have an asterisk?
If the past week has taught us anything, it is that the road back to professional sports is going to be bumpy.
As leagues re-open facilities and limited competitions return, there has been a rash of positive COVID-19 tests among professional athletes and men's tennis has been no exception.
Three men, Grigor Dimitrov, Borna Coric, and Viktor Troicki, all tested positive in the last few days after playing on the Adria Tour, organized by Novak Djokovic.
The tour was criticized for poor health and safety standards and Djokovic himself has been under scrutiny for weeks about his bizarre relationship with health science.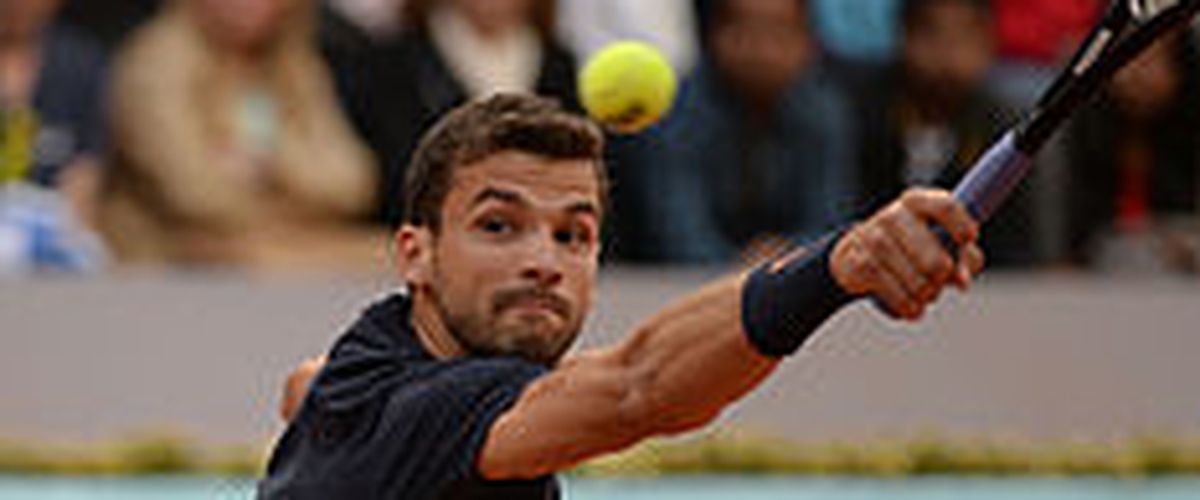 For the record, you do not have to be a scientist to know that positive thoughts do not purify water.
Anyway, the timing could not be worse for the ATP as it only just released its revised schedule which was supposed to see tournaments resume in mid-August.
That schedule was problematic enough for plenty of reasons, but now that players are catching and spreading the virus that has flipped the planet on its axis, there are even more questions surrounding the return of professional tennis.
And if it does return, will it bear any resemblance to what we are used to?
As of now, the ATP has not made any changes because of the positive tests, although it is still early. One thing that can be assumed, however, is that players are going to be a lot more concerned about their safety at tournaments seeing as three players on an active tour managed to catch COVID-19.
It would not be surprising to see a number of big players skip the planned American leg of the ATP return, including the US Open.
Throughout the pandemic, particularly in major team sports like the NBA and NHL, there have been discussions about the asterisk: would a championship won under a revised playoff system due to the pandemic have an asterisk next to it in the history books.
Now with the possibility of the US Open looking nothing like a normal slam (in terms of the field), the question could be asked: assuming the US Open is played (which there is no guarantee that it will right now), will the champion have an asterisk next to their name?
The History of the Asterisk and Tennis
Officially, there is not a ton of precedent for putting an asterisk next to a title. Wimbledon has done it four times, the most recent being 1895, when there was no challenge round because the defending champion did not play. The US Open has five times for the same reason, the most recent being 1907. The Australian and French Open never have.
It is highly unlikely that an asterisk will appear next to the names of the 2020 US Open champions, but that does not mean there will not be in the minds of fans, the media, and even other players.
For example, while Roland Garros does not put an asterisk next to their names, most sources will point out that every Roland Garros prior to 1925 was not open to non-French competitors, so unofficial resources like Wikipedia do actually put an asterisk next to their names.
And in the history of the game, there are several examples where extenuating circumstances overshadow the tournament itself, tainting it in the minds of the public, even if no official asterisk is applied. Here are some examples:
1973 Wimbledon
In May 1973, the ITF suspended Yugoslavian player Nikola Pilic over a Davis Cup dispute, making him ineligible to play the Grand Slams. The ATP contested the suspension and ordered their players not to play at Wimbledon if Pilic was not allowed to play. In the end, 81 players pulled out including defending champion Stan Smith and 12 of the 16 top players who would have been seeded. Ilie Nastase was the only member of the top ten who played.
50 lucky losers were admitted into the draw and 29 qualifiers got in. Not surprisingly, three of the four semifinalists were players who would have been seeded even without all the withdrawals (Nastase, ironically, lost in the fourth round).
In the end, Jan Kodes, who would have been the 15th seed without all the withdrawals but was bumped up to second, won his lone Wimbledon title. Kodes has previously won two French Opens but had never been as strong on grass. It was his only grass court title and one of only three titles in his whole career won off of clay.
Kodes is the answer to the trivia question of "who actually won that Wimbledon where no one showed up in 1973?" While there is no asterisk next to his name at the All-England Club, official Wimbledon history books are quick to point out that he won in a boycotted year and probably would not have come close to winning had the full tour showed up. This could be the best comparison to this year's US Open if it goes ahead.
1974 French Open
Ironically, considering who did win the title (more on that later), the 1974 French Open men's singles competition is best remembered for a player who was not even at the tournament.
1974 was arguably the closest a man has come to completing the Calendar Year Grand Slam since Rod Laver did it in 1969. Jimmy Connors was undefeated in Grand Slam play that year, winning Australia, Wimbledon and the US Open.
However, he was denied even a shot at the slam. Connors was banned from the French Open that year because he was under contract with World Team Tennis. The decision was made by the President of the French Tennis Federation, Philippe Chatrier, to not allow the American into the tournament.
The debate rages as to whether or not Connors would have won the French Open that year and completed the Slam. He never did win Roland Garros, so history does not suggest that it mattered that he was banned. However, Connors did win the US Open in 1976 on clay so he was capable of winning on the surface. Not only that, he beat the man who won the 1974 French Open to do it.
Speaking of whom, who did win the 1974 French Open? That tournament is most remembered for Connors' absence, which is strange considering who did win it. It just goes to show how important a thing like the best players playing is.
Unlike Kodes at Wimbledon the year before, it was not a player who has largely been forgotten by tennis history. While maybe an unknown at the time, the world would quickly fall in love with the 18-year-old from Stockholm who, with Connors on the sidelines, lifted the first of what would be then-Open Era records of 11 Grand Slam men's singles titles and six crowns at the French Open, Bjorn Borg.
Normally, Borg's first slam would be an easy one to remember considering the megastar, and far superior player to Connors, that he would become. Yet the absence of his future nemesis put an unofficial asterisk next to his first major title.
For the record, Connors and Bord split their career clay court meetings 3-3, with Connors winning the first three. Borg did not beat him on clay until 1977. However, all of their clay court meetings came on clay in the United States rather than the red clay that Borg dominated in Europe. Connors never reached a French Open final on red clay. In fact, despite winning 109 titles, the American never won a clay court title in Europe while the Swede won 23, including six in Paris. In this writer's opinion, Borg still would have won in 1974.
1976-1978 French Opens
What is it about the 1970s? The focus so far has been on the men, but in the same era there were a few years where the absence of a certain player cast a shadow over the women's champion at the French Open.
While Borg was establishing himself as the King of Clay, Chris Evert was the queen.
She reached the final in her first three appearances at the French Open, winning the second and third in 1974 and 1975. But, like Connors, she signed on to play World Team Tennis. As a result, she skipped the French Open from 1976 to 1978. She then returned in 1979 and won back-to-back titles on her way to seven overall.
There is every reason to believe that Evert would have won all three of those tournaments. She won all five clay court tournaments she played in those seasons, including two US Open titles on clay at Forest Hills.
Moreover, those missed years were in the heart of her record 125-match clay court win streak. She was unbeaten on dirt from 1973 to 1979. No one was touching her on the surface in that time. So anyone who won the French Open when she was away never had to beat the best.
Speaking of whom, who did win those titles? 1976: Sue Barker, who is better known for her work as a TV presenter at Wimbledon. 1977: Mima Jausovec. 1978: Virginia Ruzici. For all three, it was their only Grand Slam singles title. And everyone knows why. If Evert had been there, most likely she would have won seven straight French Open titles. Hence the unofficial asterisk next to all of their names.
So the 2020 US Open…
Back to the point, the 2020 US Open will probably be a mess.
The Adria Tour has shown that tennis is not safe. Or at least these kinds of tournaments are not. And the Adria tour was tiny compared to the US Open, even a fan-less, limited-support-team US Open.
It is completely understandable that many players would not want to play. Considering what happened on the Adria Tour and the uptick in cases in the United States, many will probably stay away.
And if you do not beat the best, is it really a Grand Slam?
The Big Three of Roger Federer, Rafael Nadal, and Novak Djokovic have won the last 13 Grand Slam titles and 52 of 60 since the 2005 French Open. But it is entirely possible that none of them will be in New York.
Federer has already pulled out with an injury. Nadal has openly expressed his concerns about travelling to New York to play unless he deems it safe, which a few weeks ago he did not. Considering the worsening situation in the United States and the appearances of cases among players, it is hard to see the reigning US Open champion hopping on a plane to a hot spot to defend his title in unsafe conditions.
Djokovic is an interesting case. He initially expressed concerns about the US Open, although they mainly had to do with him not being allowed to bring his entourage to the tournament and being forced to stay in a hotel he did not like. After the announcement that the tournament would go ahead, he implied he would play.
But this Adria Tour debacle is being placed largely on his shoulders. He organized it after all. But the Serb has had a terrible pandemic image-wise as many of his crackpot beliefs (the healing power of trampolines?) have come to light. His playing the US Open might do more damage than good and could even discourage players from showing up (unlikely, but it is possible). Lying low is probably his best course of action at the moment.
And his status as an anti-vaxxer would not make any players keen on playing with him, not to mention the tour may have some issues with his attendance. This is a person who refused to take a test before crossing a border, a big no-no pretty much anywhere in the world right now, made especially bad considering every other player on the Adria Tour got one before leaving Croatia.
Considering their domination, any slam without the Big Three would automatically be tainted. Just think about the 2009 French Open. Yes, it was an uplifting moment when Federer won it to complete his career Grand Slam, but it is always pointed out that he did not have to beat Nadal to do it. The 2020 US Open would be that on steroids.
If the Big Three do not play the US Open, forever it will be pointed out that whoever won it probably won because they were not there. Official or not, that is an asterisk.
And it is more than just the Big Three. There are currently travel restrictions that would have to be waived to allow players to come to New York. Obviously, it is expected that this will not be a problem, but who knows. And with the state of COVID-19 in the United States, a lot of foreign players may not even want to play.
The top 12 men in the rankings are all European. 25 of the 32 players who would be seeded are not from the Americas. Only five of the potential seeds are from North America, but that includes three Canadians and the Canada-US border is currently closed to non-essential travel, meaning there are only two players in the top 32 that do not have to cross a border. In fact, there are only 11 American men in the top 128 (the number of players in a Grand Slam singles draw).
That is a lot of players who have to cross a border to enter the United States. A lot of players who would have to get on a plane. And it has been more than a decade since a non-European man won a slam. Without them, even if only 25 percent of non-America players do not play, that would completely take the legitimacy of a slam title out of the US Open.
And especially after this Adria Tour mess, it is absolutely possible that a ton of non-American players will choose not to make the trip to the US Open.
Quick aside, the focus has been largely about the men for a reason. It is not that I as a journalist or fan am more focused on the men, but it is that the ATP has had more problems and faces more challenges.
A big reason why there is less concern about the women's side of the draw is that no woman from the WTA Tour, or at least no big names, have tested positive (or publicly announced it).
And as for the field, the three most important players to grant the tournament legitimacy and wash away an asterisk will probably be there. Serena Williams has said she will play so right there it will be legit. Sofia Kenin, who won the lone major in 2020, is American so she should have no problem. And Bianca Andreescu, the defending US Open champion, has announced her intention to play and is just across the border in Canada so it is feasible for her to go to New York.
Also, the focus here has been the US Open and not the French Open, which is scheduled to be played a couple of weeks later. The thing is, while the COVID threat will probably still exist and all the concerns raised by the Adria Tour will still be relevant, France is not as scary as the US and since the tournament is in Europe, it will be easier for European players, who are most of the tournament favourites, to show up. The US Open has some unique challenges.
Will the US Open be the COVID-19 slam? Duh. Even if everyone shows up. But if everything were normal other than health and safety protocols and the lack of fans, it could be overlooked.
But right now, there are a number of issues facing the tournament that could undermine the champion.
Generally, asterisks are annoying and are annoying to talk about. But they exist for a reason. And the circumstances surrounding the upcoming US Open certainly lend themselves perfectly.
Follow on Twitter @PeteB_93
---