The Deciding Factors of the Manila Clasico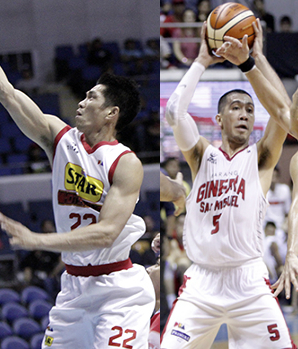 (c) PBA Media Bureau
Nobody anticipated a semifinals match-up between the two most popular squads in the league but thankfully, they managed to make it.

So, let us checked the three factors that will decide this series.

Allein Maliksi
If Ginebra wants to emerge as the winner of this encounter, limiting Maliksi is a must. The biggest difference of a great shooter from a great scorer is, you always need to look out for the shooter even if he doesn't have the ball. That makes a shooter, harder to stop. If Ginebra cannot deny Maliksi from his current accuracy, 47%, he will magnify the offense of Star and turn it into an unstoppable force.

Ball Protection
One weapon that helped Star win seven of their last nine games was their ability to steal the ball. They hawked 8.9 balls per game, #1 in the league, and Ginebra averaged 19.0 turnovers per game, fifth most in the league. That is a pretty bad news to the two main ball-handlers of Ginebra, Mercado and Tenorio, because they averaged a total of 5.4 turnovers per game.

If Star can be successful in forcing those turnovers, it will put more pressure to the point guards of Ginebra who provides 80% of their playmaking.

Scottie Thompson
Believe it or not but Scottie hauled 10.4 rebounds per game. In a seven games series, you cannot allow a guard to be of a huge help in terms of rebounding. If he gets into his groove, that will be a wrinkle that could disrupt the flow and plan of Star. Also, Ginebra plays a very slow-paced which means the better their rebounding, the more control they have in the pace of the game.
---