Hank Lundy Takes Apart Daniel Evangelista in Philly Fight Night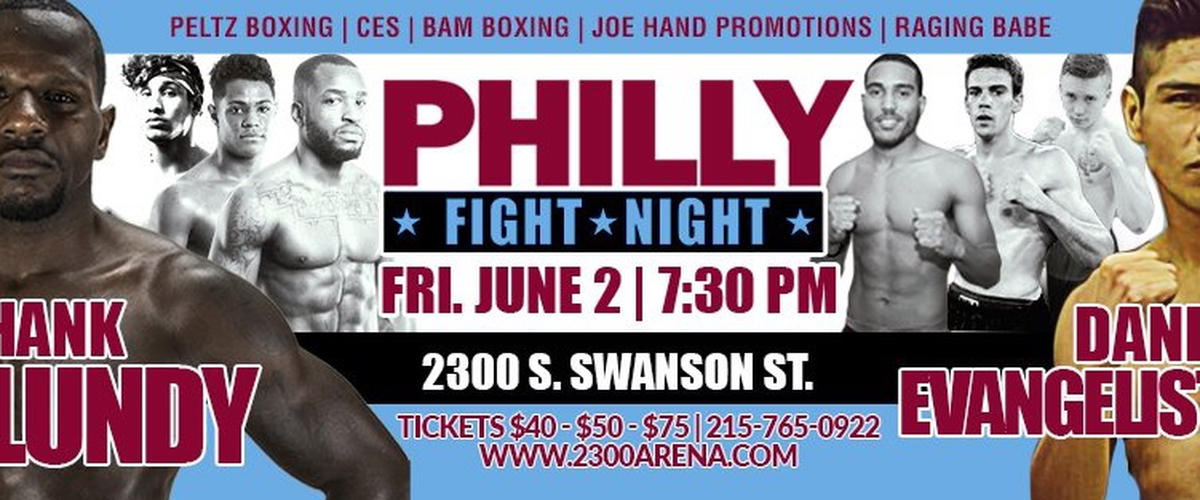 Philadelphia PA: The Boxing World came to city of Philadelphia for another edition of Friday Night Fight and it was headlined by an interesting main event which was South Philadelphia Hank Lundy took on Daniel Evangelista in 8 round lightweight bout. This was the 1st time in 8 Years that Hank Lundy would be fighting in his home town of Philadelphia. All the fights took place from 2300 Arena in South Philadelphia. Hank Lundy came into fight with (27-6-1) with 13 KO's and off a while Evangulista enters this battle against Lundy with (19-7-2) 15 KO's and off a
In the early rounds, both fighters were getting some good shots off and the shots that Lundy were landing were making more damage. Things would get to pick up in Round 5 as Lundy would throw a couple good combinations and he would drop Evangulista and then the referee would stop it as Lundy won the fight by TKO at 2:53 of Round 5.
Results in the other fights on the Card:
1st Fight was Ruled a DRAW
North Philadelphia Marcel Rivers defeated Jamaal Gregory by UD
Marko Bailey defeats Vinnie Denierio by Majority Decision
North Philly Crystian Peguero beats Saquan Felton by UD
Dion Richardson beats Scott Kelleher by TKO at 2:19 of Round 1
Gremantown PA Jaron Ennis beats Wilfredo Acunna at 1:23 of Round 1 by KO
The Promoters of the fight (Peltz Boxing, Bam Boxing, Joe Hand Promotions) said that a crowd of 1,123 came out for "Philly Fight Night"
Video:
Hank Lundy:
https://www.youtube.com/watch?v=ZXHxa6OasXs
Daniel Evangelista:
https://www.youtube.com/watch?v=IKG7MCAJoRQ
Isaiah Wise
https://www.youtube.com/watch?v=aChuj6zLlmU
---