Union Shutout the Dynamo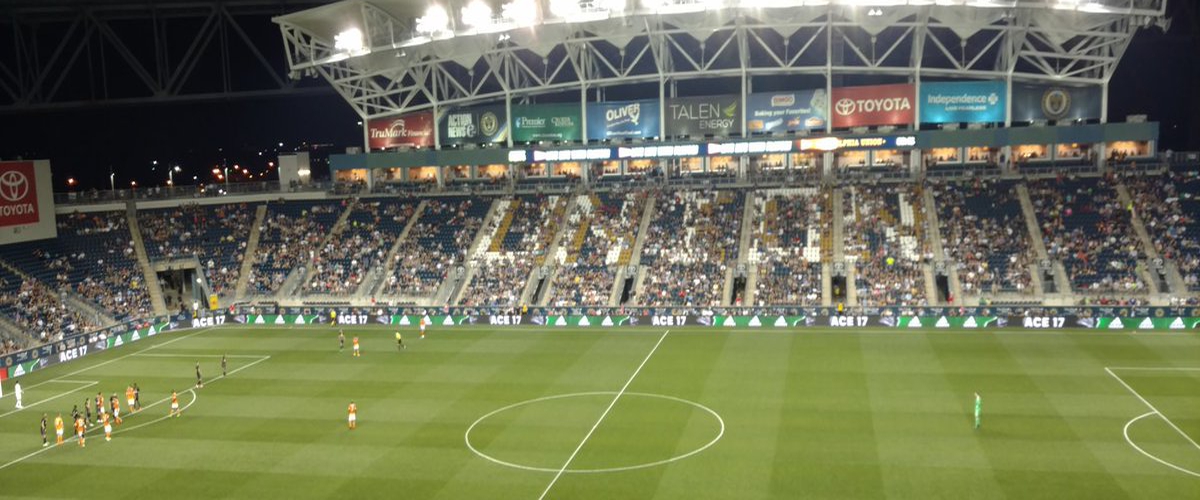 Chester PA: After getting off to a slow start to this season, the Union have made a turn and now they are making their way back into the playoff standings as the Philadelphia Union took on Houston Dynamo from Talen Energy Stadium in Chester PA on Wednesday Night. The Union come into game off a win over DC United on May 13 while Dynamo go into battle against the Union with a win over Vancouver on May 12.
Lineups:
Houston:
https://twitter.com/HoustonDynamo/status/864972688384774144
Philadelphia:
https://twitter.com/PhilaUnion/status/864973180980559872
The Union started the game with the ball and both teams would have good scoring opportunities. The Union would open the scoring in the 17th minute by Fafa Picault and the Union got off the fast start that they needed. Union almost make it 2-0 in the 26th minute, shot would hit the crossbar and rebound missed the net by inches. Union would add to the lead in the 38th minute on goal by Ilsinho as he scored on nice pass by Chris Pontius. Union would take a 2-0 lead into halftime.
Houston got ball to star the 2nd half and Dynamo would make multiple effoerts to get back into the game but Union goalie Andre Blake would be up to the test and a crowd of 15,234 saw the Union win their 3rd straight game and also keep their shutout streak alive. With the Win the Union now move to battle against Colorado on May 20 while Houston looks to rebound from the loss as they hit the road to Atlanta also on May 20
Video:
Philadelphia Union Coach Jim Curtin:
https://www.youtube.com/watch?v=XVtHIJ8x1W4&t=35s
Philadelphia Union Fafa Picault:
https://www.youtube.com/watch?v=YlgWu8uvW1E
Philadelphia Union Andre Blake:
https://www.youtube.com/watch?v=6BzhVX16qn4
---