USA Beats El Salvador to Make Gold Cup Semifinals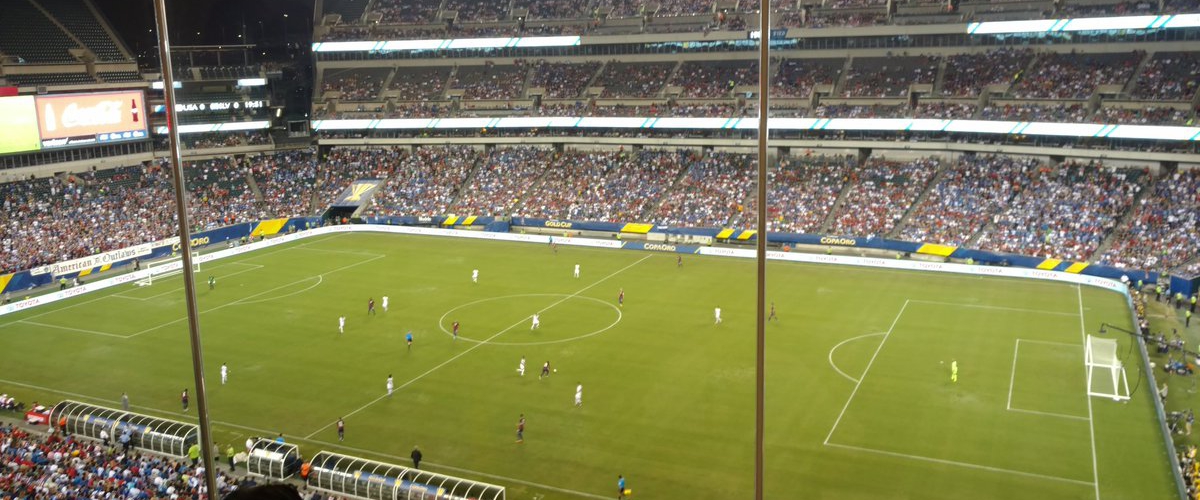 Philadelphia PA: The Marquee game of the Quarterfinals at Lincoln Financial Field in South Philadelphia on Wednesday Night was USA taking on El Salvador. USA comes into the Quarterfinals off winning Group B and taking down Nicaragua on July 15 while El Salvador enters battle against the USA coming in 3rd in Group C and off a Draw vs Jamaica on July 16. Lineup:
Lineups:

USA:
https://twitter.com/ussoccer/status/887821433136664576

El Salvador:
https://twitter.com/LaSelecta_SLV/status/887823326277767169

In the 1st Half, both teams would have some good scoring chances and came inches from scoring, the USA thought they have scored in the 22nd but the referee ruled that the USA player was off sides and it was a questionable call. USA would open the scoring in the 40th on free kick as Omar Gonzalez heads the ball into the goal for the 1-0 lead, then in first half stoppage time, USA would make it 2-0 on goal by Eric Lichaj & USA would take 2-0 lead into halftime.

In the 2nd Half, El Salvador would not go away easy and USA Goalie Tim Howard would make some big saves. In the 86th Minute, Philadelphia Union's Chris Pontius enters the game. A crowd of 31,615 saw the USA Hold on for 2-0 win and take on Costa Rica in the Semifinals on Saturday from ATT Stadium in Arlington TX at 9:30 PM.

Audio:
USA Soccer Chris Pontius:
https://soundcloud.com/david-malandra-jr/usa-philadelphia-union-chris-pontius-post-game-71917
USA Soccer Eric Lichaj:
https://soundcloud.com/david-malandra-jr/usa-eric-lichaj-post-game-vs-el-salvador-2017-gold-cup-quarterfinals-7-19-17
Video:

FOX Call of USA 1st Goal:
https://twitter.com/FOXSoccer/status/887854767984095232
FOX Call of USA 2nd Goal:
https://twitter.com/FOXSoccer/status/887860581100797952
Spanish Call of USA 1st Goal:
https://twitter.com/UnivisionSports/status/887854339800276992
Spanish Call of USA 2nd Goal:
https://twitter.com/UnivisionSports/status/887872022901964800
---