Roy "Doc" Halladay, Tragically Dies in Plane Crash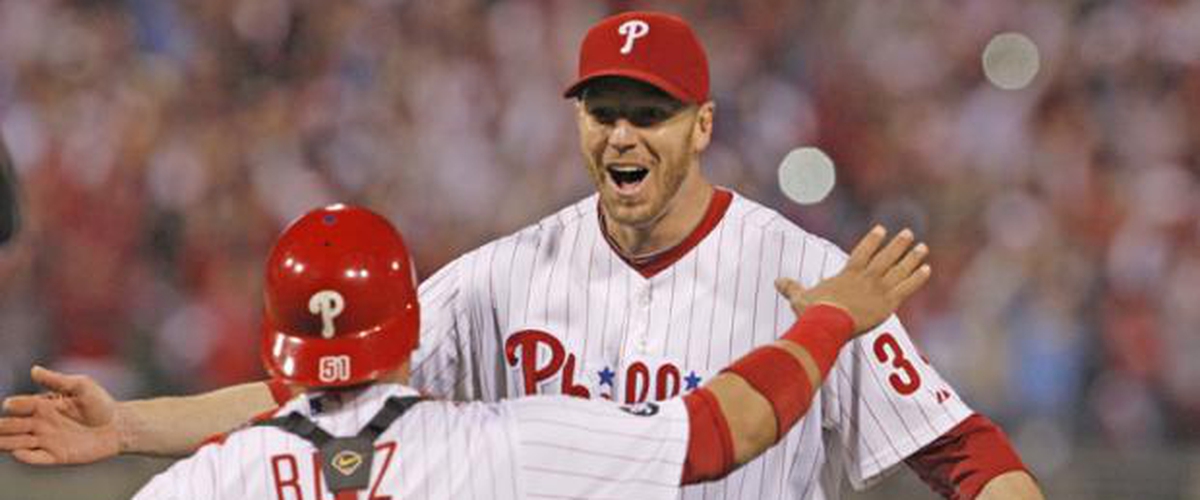 On Tuesday afternoon, the baseball and sports world lost not just a great player, but a better human being as Roy "Doc" Halladay, tragically dies in plane crash, in Gulf of Mexico, off New Port Richey, Florida. The news broke just little before 3:00 PM ET, that a plane registered under Roy Halladay's name had crashed into the Gulf of Mexico, it was confirmed at the time that one person was died however, it wasn't confirmed who was the one person that died. The Plane was a 2018, ICON A5 amphibious plane. Later on in a news conference it was confirmed that it was indeed Roy Halladay that had died.
Roy Halladay, played 16 Major League seasons 12 of them were in Toronto playing for the Blue Jays from 1998-2009. Then after the 2009 season, he was traded to the Philadelphia Phillies on December 15, 2009 and he spent his last four seasons with the Phillies. He won 203 games and loss 105, he had 67 complete games (20 shutouts) in an era where you hardly saw Starting Pitchers get complete games. He won two CY Young awards, one in 2003 for the Blue Jays and then again in 2010 in his first season with the Phillies. He is only one of six pitchers (Fifth to do so) to win a CY Young in both the American and National League joining Gaylord Perry, Pedro Martinez, Randy Johnson, Roger Clemens, Roy Halladay, and most recently Max Scherzer.
During the 2010 season, Roy Halladay, pitched two no-hitters. The first one, was on May 29, 2010, it was the 20th Perfect Game in MLB history and second in Phillies history against the Florida Marlins at the time (now the Miami Marlins). And the second was a No-Hitter in the playoffs in Game One of the NLDS against the Cincinnati Reds.
Roy Halladay Stats via baseball Reference
The Philadelphia Phillies Statement and Press Conference:
Reactions around the Sports World and others:
Cole Hamels Statement:
"To the world, Roy was one of the best pitchers in baseball, "Hamels said in Statement. "But to me, he was an inspiration, a great mentor, teammate, and most important, a friend. His Preparation and work ethic has and forever be ingrained in me.
"Roy was a man of few words, but he lit up when the boys were around. His family and this game were everything to him, and there will never be a day in my own life that I won't miss him."
Statement from Chase Utley on his Instagram:
Ryan Howard former Phillies First Baseman:
Mike Trout Angles Center-Fielder:
Carlos Ruiz former Phillies catcher:
Philadelphia 76ers:
Philadelphia Phillies:
Michael Young former MLB Player:
Former MLB and Phillies Player Raul Ibanez:
Former Phillies Manager, Charlie Manuel:
Former MLB and Hall of Famer, Pedro Martinez:
Former MLB Pitcher CJ Wilson:
Former MLB Pitcher David Wells:
St. Louis Cardinals Statement:
Toronto Raptors:
Houston Astros's Pitcher Lance McCullers
Former Phillies Teammate and friend Roy Oswalt:
Tamp Bay Rays' Outfielder Steven Souza:
Former MLB First Baseman Sean Casey:
Philadelphia Eagles:
Former Philadelphia Phillie, John Kruk:
Statement from the Toronto Blue Jays:
Phillies Pitcher Jerad Eickhoff:
Albert Pujols former St. Lous Cardinal and current LA Angels' DH/1st Baseman:
Former MLB Pitcher, Dan Harden:
97.5 The Fanatic Host Jason Myrtetus:
More Tweets:
Roy Halladay, was more than a pitcher, he was a family man, he was a son, husband, a Father, and a friend. During, his time with the Toronto Blue Jays, he would donate $100,000 each year to the Jays Care Foundation. Roy leaves behind his wife, Brandy and his two teenage sons Braden and Ryan. Both his sons are baseball players just like he was. Roy was a little league baseball coach, coaching his two sons. Maybe someday both will be pitching in the major leagues just like their father.
R.I.P. Doc Halladay, You will Be Missed!
---