The Most Indispensable Offensive Players in the NFL right now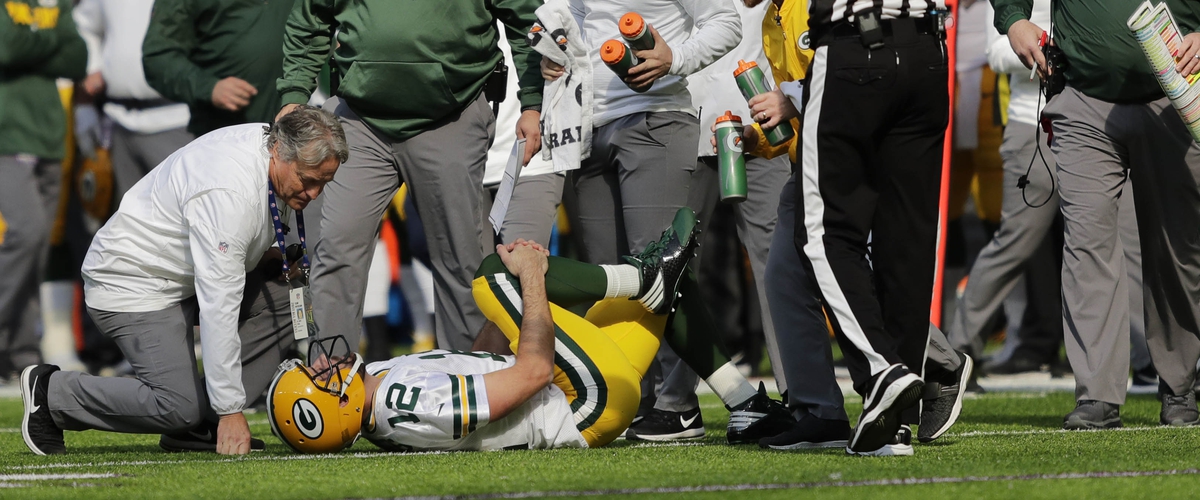 This year seems to be the year of the injury. At the start of week 8, we have seen a lot of key players go down with injuries. Some of these players were rookies and others were proven players in the league. On offense, Star Quarterbacks like Aaron Rodgers and Carson Palmer went down during the season, while Ryan Tannehill got hurt during an offseason practice. On the defensive side of the ball, Defensive End J.J Watt and Outside Linebacker Whitney Mercilus has been among the biggest names to suffer a season ending injury. These are just a few of the players that will have to wait until next year to play again. Now, let's look at some of the healthy players that mean the most to their respective teams. There will only be one Quarterback mentioned as that is the most important position in today's NFL.
Carson Wentz, Quarterback, Philadelphia Eagles
Carson Wentz was a first round pick of the 2016 Draft from North Dakota State University. Before he started his rookie season, a lot of people were questioning his ability to play against the better competition in the NFL. Wentz had his ups and downs during the season last year, but everything seems to have clicked together this season. After seven weeks, he his leading the league in touchdown passes with 17 while helping the Eagles possess the best record at 6-1.
Obviously he has a good supporting cast around him, but if he wasn't playing, could backup Quarterback Nick Foles be as good? Foles had one good season under Chip Kelly, but he didn't do anything before or after after that season.
Honorable Mention: Russell Wilson, Seattle Seahawks
LeSean McCoy, Halfback, Buffalo Bills
The Buffalo Bills have been running a run first offense for a while now, but they haven't had an explosive back until they traded for LeSean McCoy a few years ago. He is the best runner on the team as well as the best pass catcher. Opposing teams always have to be aware of where he is on every play due to his ability to break off a big run or gain a lot of yards on a short pass. Unlike Carson Wentz, McCoy doesn't have the best players around him. What he does have though, is a Quarterback who doesn't turn the ball over often in Tyrod Taylor.
Honorable Mention: Chris Thompson, Washington Redskins
Antonio Brown, Wide Receiver, Pittsburgh Steelers
While Antonio Brown may not be the fastest or biggest wide receiver, he is among the most, if not the most, consistent in the game. The Steelers have had one of the best offenses over the past few seasons, however this year there have been games where Quarterback Ben Roethlisberger has played poorly or Halfback LeVeon Bell was shut down like in the game against the Cleveland Browns week 1 or against the Jaguars in week 5. In both games, Antonio Brown had 10+ catches for over 100 yards, while LeVeon Bell combined for 79 yards and 0 touchdowns.
Honorable Mention: Larry Fitzgerald, Arizona Cardinals
---