Grading the Dodgers Offseason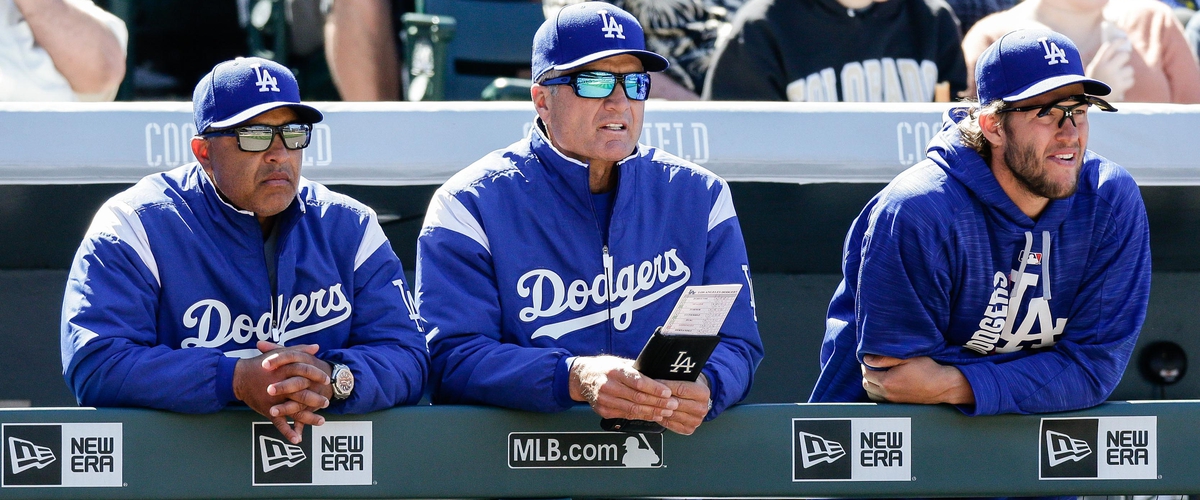 After pushing the eventual champs to 6 games in the NLCS, the Dodgers are back and loaded with hopes of winning their first championship since 1988. In a lot of ways, the Dodgers overachieved last season as they battled injuries to both their starting pitching and outfield as their number 1 relief pitching staff (in terms of innings pitched, ERA and strikeouts) really picked up the slack. Realizing how close they were to reaching their goal, Dodgers President of Baseball Operations Andrew Friedman and General Manager Farhan Zaidi had a busy offseason, as they pieced together a roster that can compete for a title not only for this season but for seasons to come. With the moves taken this offseason, the Dodgers have established themselves as contenders for the foreseeable future barring season ending injuries to key players (Kershaw, Seager, Jansen or Turner). With the regular season upon us, the Dodgers are ready to meet the high expectations of World Series or bust as they bring back a mix of new and familiar faces. Below I examine the team's biggest needs heading into the offseason and the transactions that transpired.
Biggest Offseason Needs: Relief Pitching, 3rd Baseman, Starting Pitching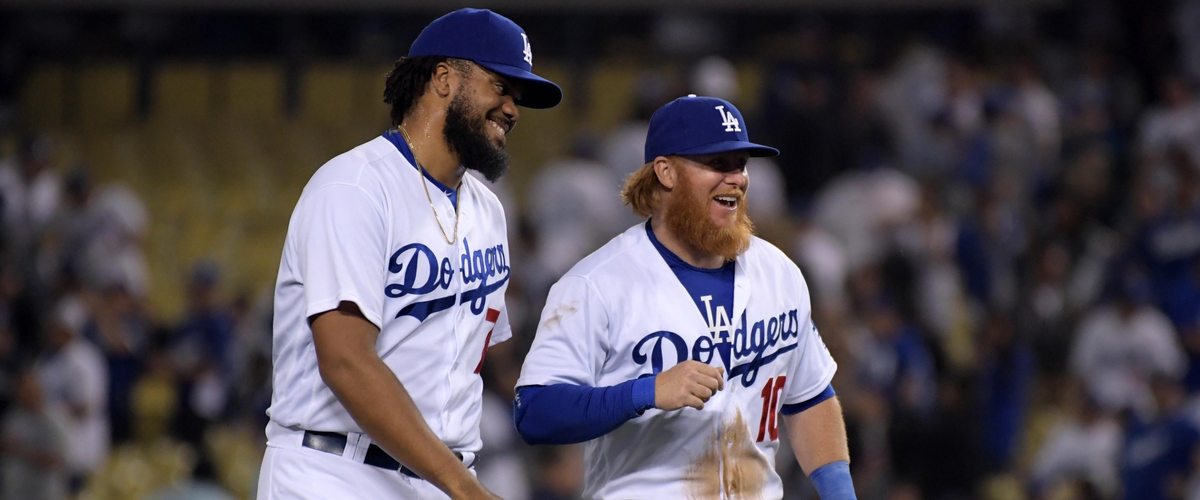 Heading into the offseason there were a lot of question marks at key positions for the Dodgers. Specifically the closer role filled by 2016 2nd place NL save leader Kenley Jansen and starting 3rd baseman Justin Turner who tied for the team leader in home runs. The prospect of having a roster without either one of these key contributors was monumental and had to be given much thought as both players were up for max contracts. Additionally, the starting rotation was decimated with injuries as starters were in and out of the lineup such as Kershaw, Anderson, Ryu, McCarthy, Kazmir and Wood all missing time on the DL. With no clear identity in the 2-5 slots of the rotation as Rich Hill hit free agency, the Dodgers were in dire straights to try to pull together starters around Kershaw so that he didn't have to be nearly perfect in the regular season. With major pieces on the verge of being lost in free agency, the Dodgers had to make moves that addressed these positions.
Offseason Transactions
Kenley Jansen #74 - Closer (5-years; $80,000,000)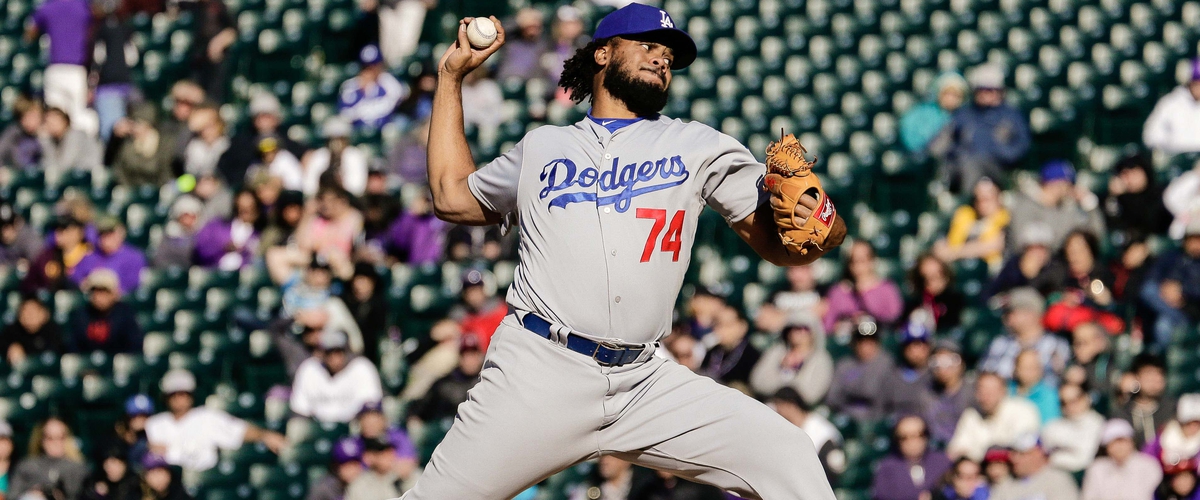 If there was any doubt of whether or not Kenley Jansen was an elite closer, Jansen proved all the skeptics wrong with his postseason performance as he was one of the Dodgers most used relief pitchers who was brought in for multiple 3+ out save situations. The importance of a quality closer can't be overstated, especially a dominant one that you can nearly guarantee victory once his name is called upon to come into the game with a lead. A lights out closer has a psychological effect on both teams, from the opponent's side, a mental state of intimidation and invincibility, from teammates, managers and general management's perspective, a peace of mind. Having this type of advantage, especially one so mental is huge come the playoffs, as each out becomes increasing difficult towards the end of October and beginning of November. Jamsen is arguably the best closer in the game and while he demanded the second highest closer contract ever, you can't blame the Dodgers for locking down one of the best in the business for the next 5 seasons.
Justin Turner #10 - 3rd Base (4-years; $64,000,000)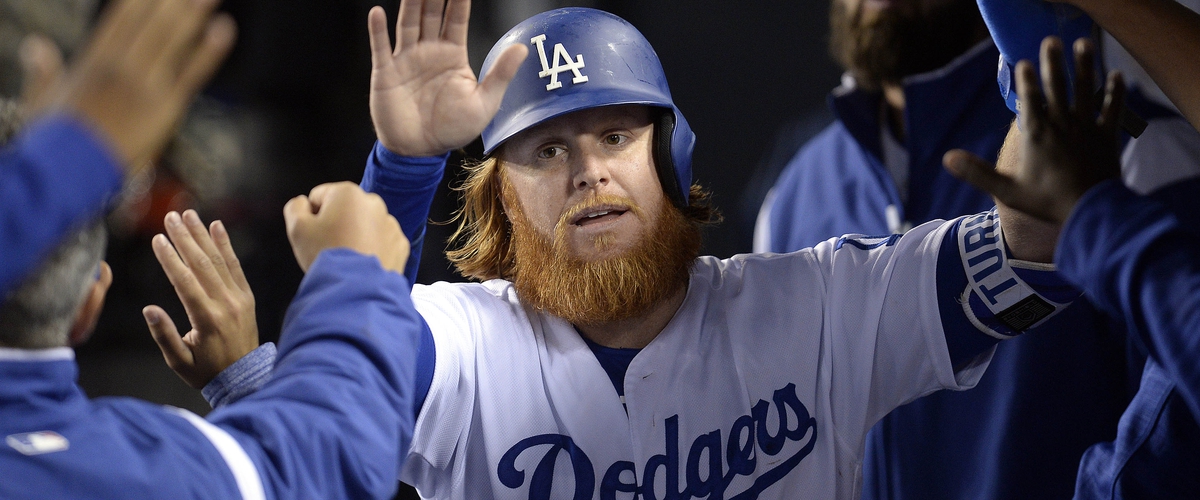 Justin Turner proved his worth when it mattered most. While starting off the season in a slump, Turner finished the month of September with a .308 BA and a finished the season with a team high 27 home runs. In addition to his ability at the plate, Turner has finally found a defensive position that he has settled in at 3rd where he finished as a top-3 finalist for the Rawlings Gold Glove Award. What makes Turner a must-sign for the Dodgers are the intangibles that he brings to the team along with his production. From his enthusiasm in the game, to his role as a clubhouse leader, Turner is a positive locker room guy that has been a major part of the Dodgers success over the past few playoff runs. With no good 3rd base free agent alternative this offseason, the Dodgers did the right thing to bring Justin back for another 4 years to finish up his prime.
Rich Hill #44 - Starting Pitcher (3-years; $48,000,000)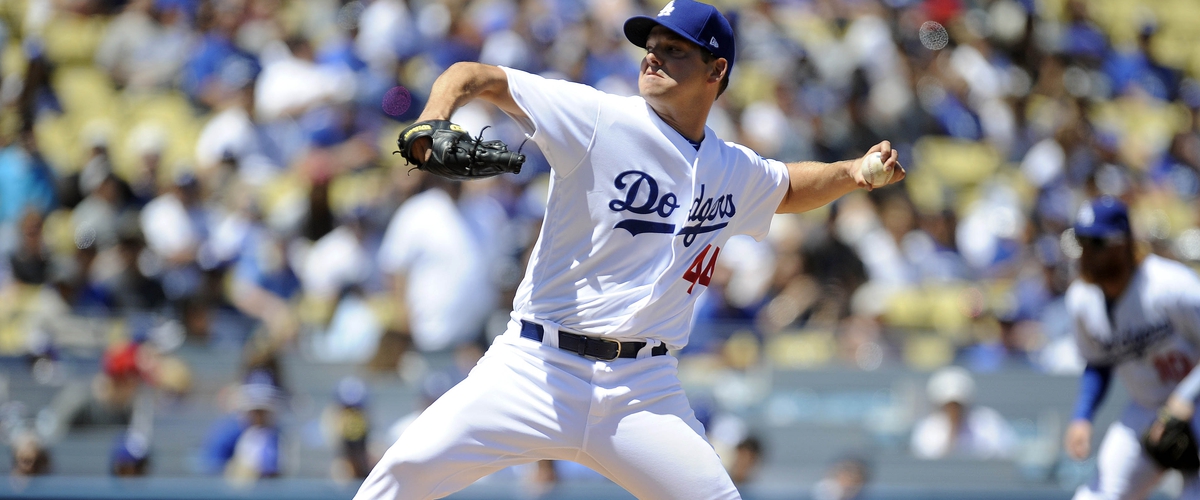 Rich Hill was brought in mid-season last year to stabilize the Dodger rotation with the absence of Clayton Kershaw. As hoped, Hill continued his dominant play from earlier in the season with Oakland, turning in a 1.83 ERA over six regular season starts with the Dodgers along with energy and excitement from the mound after being traded to a playoff team. After a career year, the Dodgers rewarded his efforts by signing him to a 3-year deal worth $48-million. One concern that the Dodgers will have to manage is Hill's durability as he continues to suffer from nagging blister issues over the course of his career due to his grip on the baseball. Already in the 2017 campaign, Hill has made two trips to the 10-day DL with more questions than answers as the training staff tries to come up with a long-term solution. With a little more time for rest in the regular season, the Dodgers look forward to having their number 2 pitcher back in action as a reliable source behind Kershaw. With Hill in the lineup, management can focus on filling in the holes in the back end of the rotation.
Logan Forsythe #11 - 2nd Base (1-year; $7,000,000; 2018 club option for $9,000,000)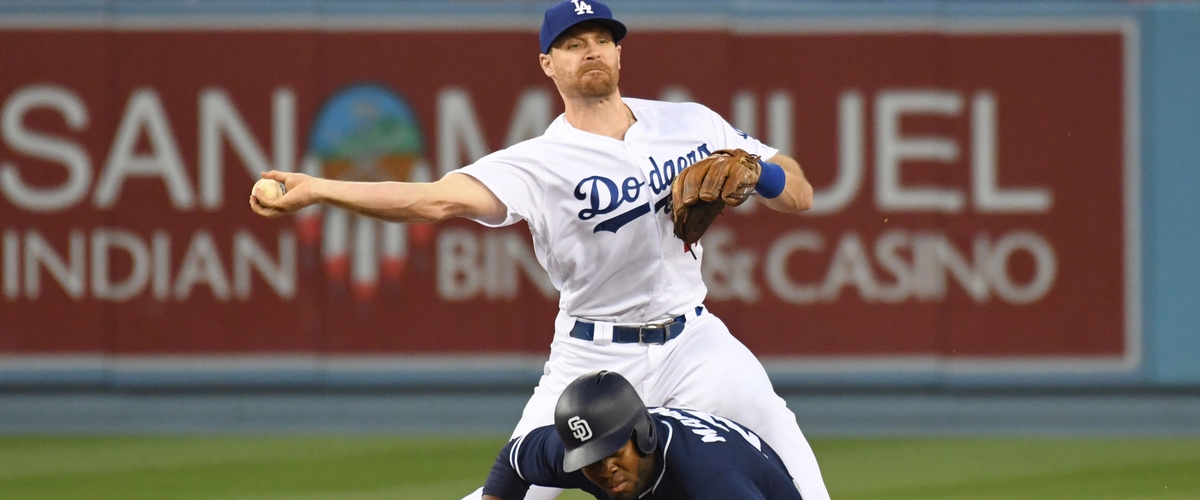 A lot of fans didn't see the move for a 2nd baseman coming, however upon closer examination, it was clear that the Dodgers lacked depth at the position especially with Utley entering his 15th year in the big leagues and veteran Howie Kendrick traded to the Phillies. With an abundance of young pitchers, the Dodgers gave up Jose De Leon for a proven MLB starter in Forsythe. While Forsythe doesn't have any gold gloves to his name or specialize in any specific offensive category, he is an all around good starter that knows how to play his position defensively and provide similar numbers to Utley from the plate. With the trade the Dodgers have solidified their infield for the next few seasons.
Sergio Romo #54 - Setup Man (1-year; $3,000,000)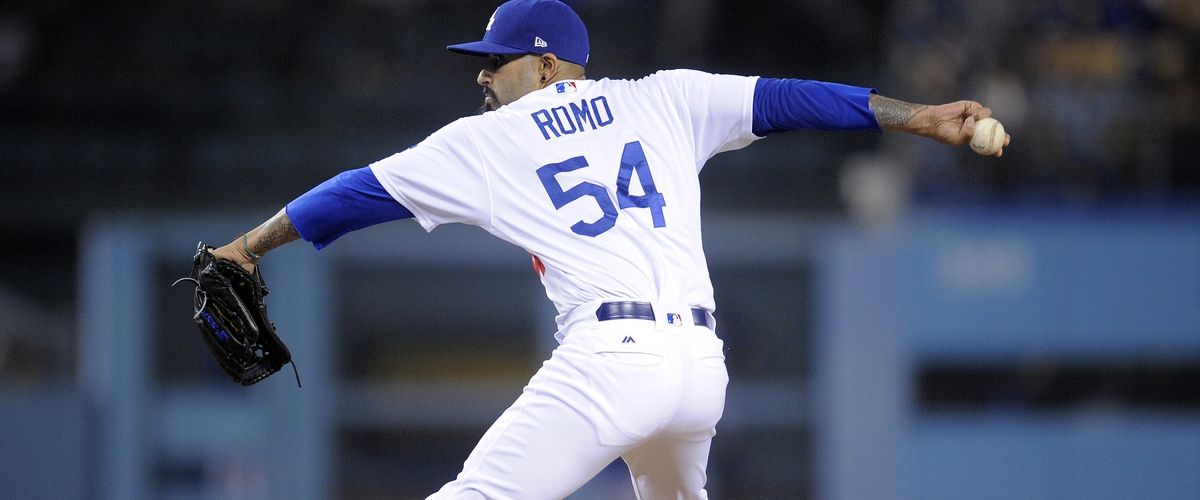 The Dodgers found a gem in acquiring Sergio Romo to their pen. Romo could have been considered Jansen's replacement if the Dodgers decided not to sign him, however instead the Dodgers now have one of the best 1-2 punches to close out games in all of baseball. In similar fashion to the signing of Brian Wilson a few years back, the Dodgers were able to pluck Sergio Romo from their NorCal rivals and add the needed depth to a relief rotation that looks to maintain its dominance from a season ago. It's not everyday you get to sign a top relief pitcher with World Series experience who is still performing at a peak level. With this understanding in mind and the Dodgers vision to win in November, Romo will look to use his devastating slider pitch to get opponents out. The Dodgers needed a veteran arm to setup Jansen as a signing of Blanton would not guarantee similar performance after such a high usage rate and the tailing off of Liberatore after suffering an arm injury in the second half of the season. With Romo in the Dodger blue, this bullpen will look to close the door on any slim lead that the Dodgers have late in ball games.
Chase Utley #26 - 2nd Base/Utility Infielder (1-year; $2,000,000)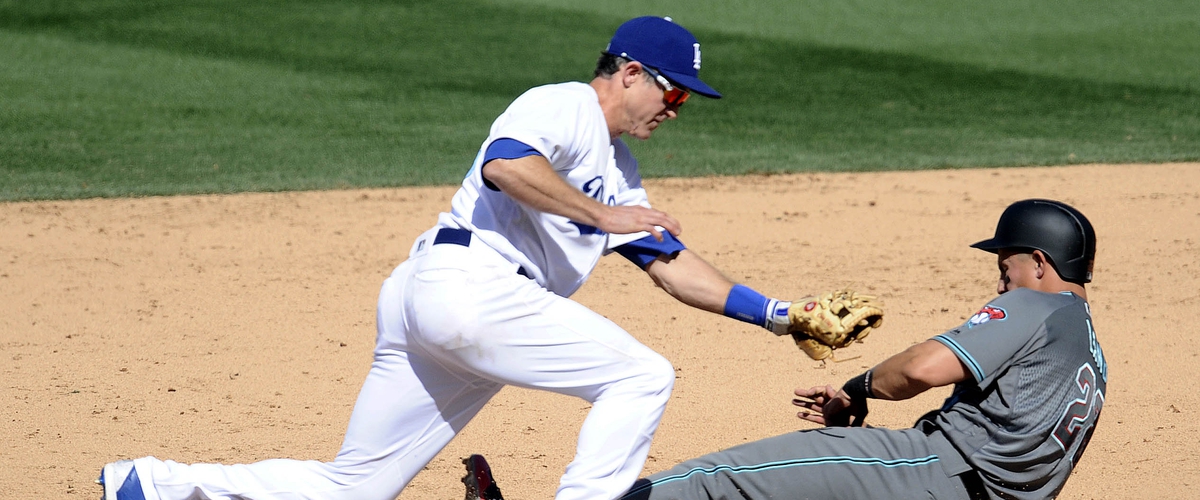 While the trade for Forsythe may have signaled a departure of Utley from the Dodgers, management understood the value of Utley as a mentor to Corey Seager as a former face of the franchise as well as his clutch instinct to step in and make an immediate impact on the field. With a desire to win for the Dodgers and understand their strategy to preserve his body over the course of a 162 game season, the Dodgers can expect Utley to step in from time to time as a starter to give Forsythe rest as well as provide a spark either as a pinch hitter or defensive substitute in certain matchups throughout the season. Similar to Turner, Utley has the respect as a veteran of the team and can pass on his World Series knowledge to a group ready to make the leap into the World Series this season. With an acceptance of his role, Utley will provide value through his understanding of the game and his even keel approach throughout the season.
Yasmani Grandal #9 - Catcher (1-year; $5,500,000)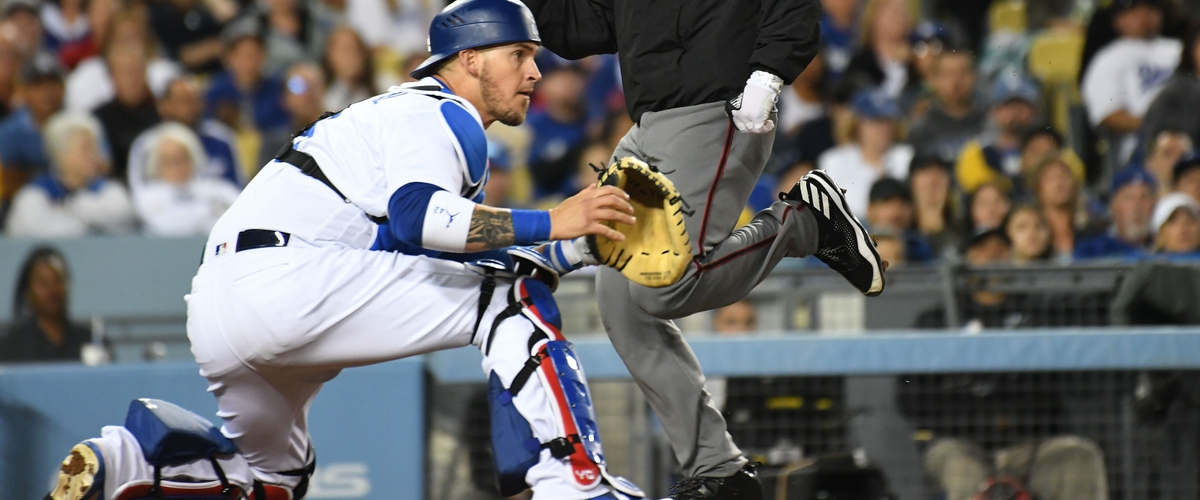 Facing arbitration, the Dodgers were able to keep both sides happy and sign Yasmani Grandal to a 1-year extension for $5.5 million. Playing in 126 games last season, signing Grandal was imperative to the chemistry developed with the pitching staff, as they grew accustom to his style of play especially with the trade of AJ Ellis mid-season last year. Familiarity with all the pitchers is something that takes time, making it tough if Grandal were to sign with another team. In addition to calling the game, Grandal was tied for the team lead in home runs last year providing a reliable source of power for his position. Look for Grandal to increase those power numbers in 2017.
Josh Fields #46 - Relief Pitcher (1-year; $1,105,000)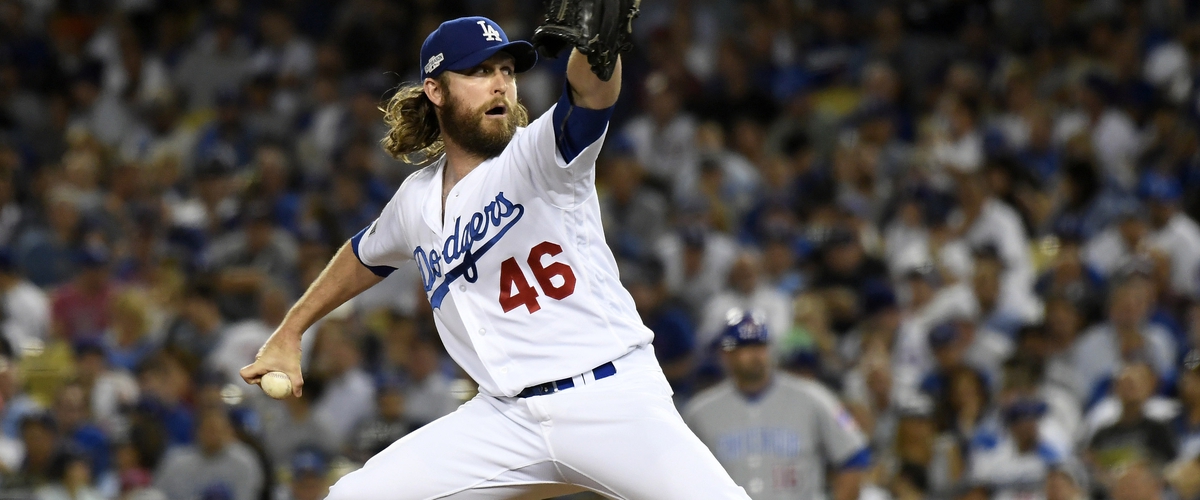 Acquired from the Astros at the trade deadline, the Dodgers brought back Josh Fields. Fields had his best stats as a pro for the Dodgers with a 2.79 ERA and solid 22 Ks over the second half of the 2016 season with the Dodgers. While initially starting his 2017 campaign in Triple-A, Fields has already been called up to rejuvenate the bullpen. The Dodgers hope to have some consistency with Fields that way he can provide meaningful innings come postseason time as he continues to build off last year's momentum.
Scott Van Slyke #33 - Outfielder (1-year; $1,325,000)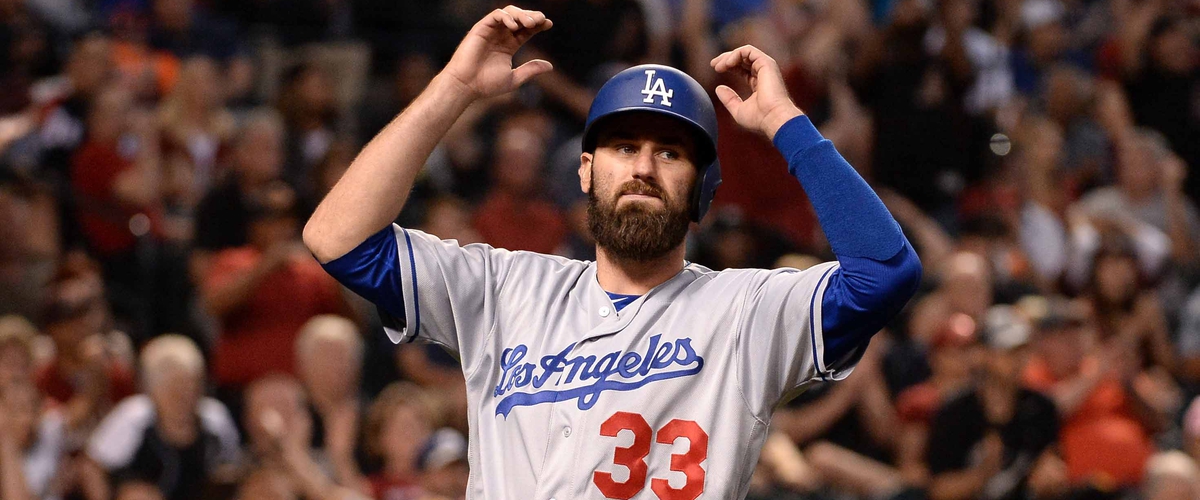 Injured for most of 2016, Van Slyke brings added depth to an outfield that feels anything but secure. Depending on how injuries play out this season, Van Slyke can find himself in a more consistent role from a playing time standpoint. The Dodgers have waited on parting with any of their outfielders, however if the right offer comes along, Van Slyke could find himself with a new ball club or more playing opportunities if other players are dealt for other positional needs. Look for Van Slyke to fill in as a backup to give guys rest and as a pinch hitter in certain situations.
Alex Wood #57 - Starting Pitcher (1-year; $2,800,000)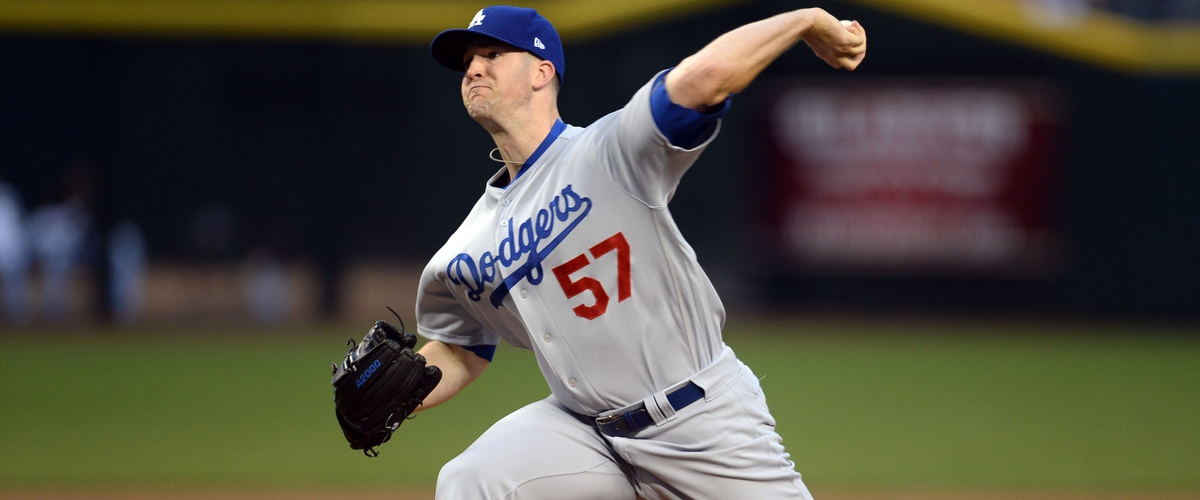 Similar to a season ago, Alex Wood finds himself battling for a slot at the bottom of the starting rotation with much competition including Ryu, Kazmir, McCarthy and Stewart. While in all likelihood Wood could find himself back in Triple-A when all these pitchers are healthy, for the time being, Wood has the opportunity to fulfill his draft pick potential by taking the 4th or 5th starting job in the rotation if he's able to put together a couple of solid outings. Wood's advantage as a pitcher comes from his deceptive pitching motion with his arm fully extending near the back of his knee when he winds back alternating to a quick over the top of his shoulder release motion making it difficult for pitchers to track the baseball out of his hands. Best case scenario he vies for the 5th spot in the rotation, more probable however is that he finds a job in a relief role similar to Ross Stripling.
Luis Avilan #43 - Relief Pitcher (1-year; $1,500,000)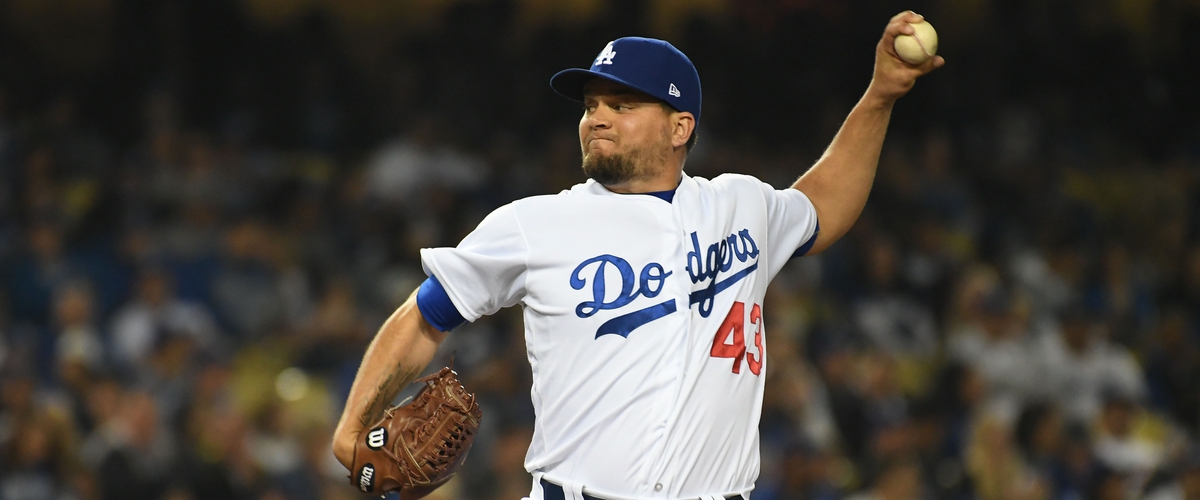 The Dodgers bring back Luis Avilan to their bullpen who provided an adequate job from a season ago. With no losses credited to Avilan, Luis was the only Dodger pitcher who appeared in 10+ innings to not allow a home run on the year and had the 3rd best K/9 ratio on the team. With the addition of Romo, Avilan will need to carve out a role for himself during the 5th-7th innings as the first line of relief as starters get worn down in games. While nothing in Avilan's arsenal particularly stands out, Avilan has the velocity to blow past batters for strikeouts or get them to fly out. The key for Avilan's success will be to keep pitches low in the strike zone.
Franklin Gutierrez #28 - Outfielder (1-year; $2,600,000)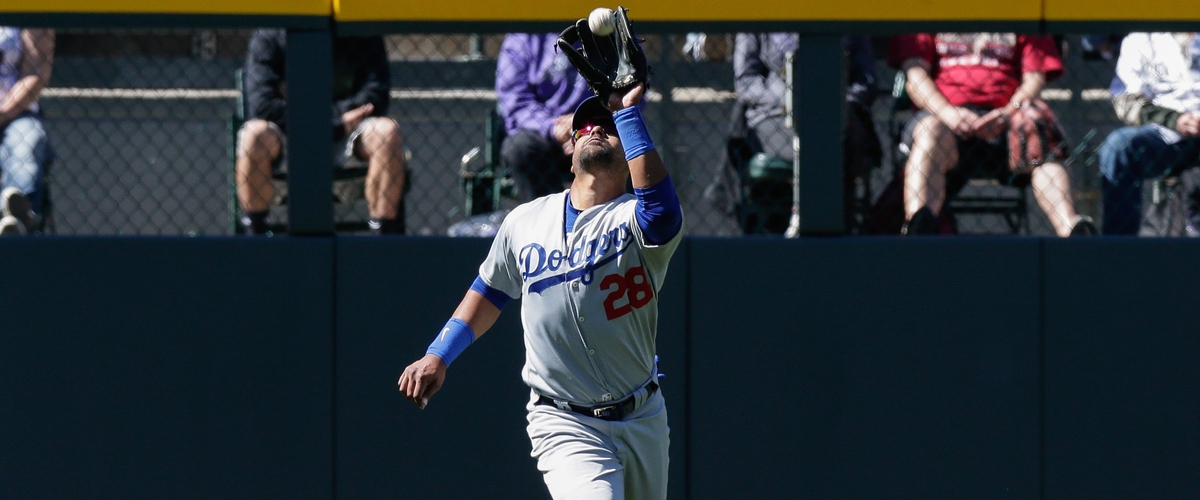 In a move that could foreshadow further moves to come in the outfield, the Dodgers signed Franklin Gutierrez from the Seattle Mariners. Gutierrez brings added depth and mental toughness to the Dodgers who are looking to get an extra edge as they position the makeup of their ballclub. After suffering from ankylosing spondylitis (which causes soreness in his hips and other joints) and gastrointestinal issues that caused him to miss the entire 2014 season, "Gutti" made his comeback complete in 2015 where he batted a career high .292. While Franklin is guaranteed no starting role, Gutierrez will give his best on the field and has never been shy to sacrifice his body to make a defensive play. Adding Gutierrez should further fuel the outfield competition and make more players expendable come the trade deadline.
Chris Hatcher #41 - Relief Pitcher (1-year; $1,250,000)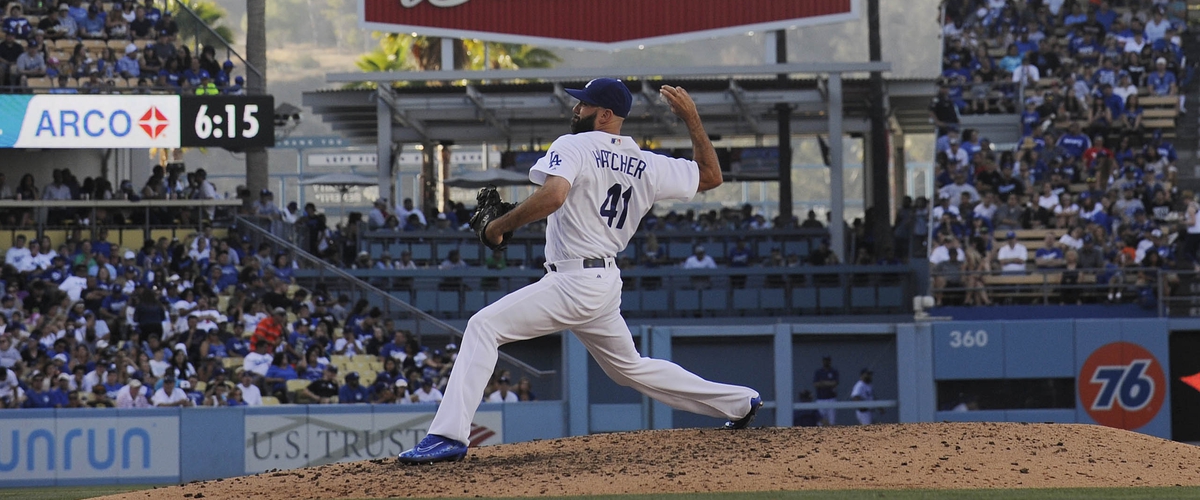 Whenever Dave Roberts signaled for Chris Hatcher to come into the ball game last year, you felt as if the other team had renewed life due to Hatcher's struggle to get opponents out, expressed through his 5.53 ERA in relief. However in 2013, you could have made the same case regarding Joe Blanton who recorded an even worse 6.04 ERA, yet had his best season in the majors in 2016, posting a career low 2.48 ERA. With this signing perhaps the Dodgers are trying to strike lightning in a bottle, because on paper, Hatcher provides no reassurance that he has figured things out. Having spent a season with Dave Roberts, maybe Roberts has a few tricks up his sleeve and knows how to boost Hatcher's confidence by putting him in situations where the Dodgers can slowly build trust and eventually put him in timely situations once the playoffs roll around. Considering the salary, Hatcher offers a low-risk opportunity that could reap benefits if managed properly throughout the season.
Ryan Moseley - Minor League Relief Pitcher (Received in trade with Mariners for Vidal Nuno)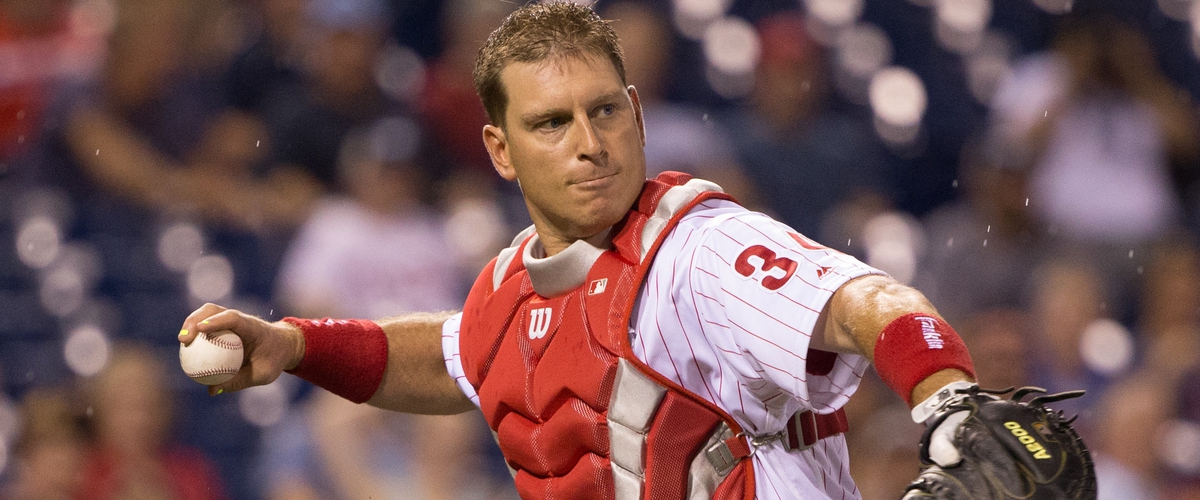 You might be asking yourself the significance of the Ryan Moseley acquisition considering that in all likelihood, he will not make an appearance on the Dodger roster this year. The significance is how it can be traced back to the Dodgers mid-season trade of AJ Ellis for Carlos Ruiz. After the season ended, the Dodgers parted waves with Ruiz and sent him to the Mariners for Vidal Nuno. Before Nuno could even get a full week of spring training under his belt, he was sent packing in exchange for Ryan Moseley from Baltimore. The Dodgers essentially turned a backup catcher into a prospect that can help fill the loss of Jose De Leon from the trade for Forsythe. The Dodgers showed their ability to create the most value for Ellis by moving him to Philly and turning a backup catcher into a young prospect. Moseley has the potential to find success in the Dodgers farm system as he further develops command of his pitches. Still a couple years away from getting a crack at the roster, Ryan Moseley should be an interesting prospect to keep your eye on.
Other Less Noticeable Trades
Dodgers traded 2B Howie Kendrick to Philadelphia Phillies for 1B Darin Ruf (Released) and IF Darnell Sweeney (sent to minors)
Dodgers traded RHP Carlos Frias to Cleveland Indians for Player To Be Named Later.
Dodgers traded RHP Chase De Jong to Seattle Mariners for RHP Aneurys Zabala and SS.
Oakland Athletics traded CF Brett Eibner to Los Angeles Dodgers for 3B Jordan Tarsovich.
Offseason Grade: A-
The Dodgers addressed their most pressing needs this offseason with their top signings of Jansen, Romo, Turner and Hill. With the highest used bullpen in the majors, the Dodgers needed to add arms to their relief pitching and did so by bringing in the big guns of Jansen and Romo, while also combining a group of economical signings of Fields, Hatcher and Avilan in addition to starters who can be converted into short-term relievers such as Alex Wood. With such a reliance on the bullpen in Dave Robert's managing style, keeping plenty of quality arms rested and sharp will help the Dodgers counteract any struggles that the 3-5 pitchers may face. In addition to pitching, the Dodgers maintained and strengthened their defensive minded infield through the resigning of Justin Turner and acquisition of Logan Forsythe. The Dodgers defense looks to be one of the best as new and familiar faces fill the infield dirt. While questions remain about the day to day starters in the outfield, the amount of depth the Dodgers have at the position is a strength that gives them more negotiating chip if they want to package a group of outfielders at the trade deadline for an elite outfielder or starting pitcher. Dodgers Management chose not to mess too much with the chemistry of the NL West champions and orchestrated a good mix of players who can get the job done of leading the Dodgers towards a World Series appearance in 2017.
---