Why Mitch Kupchak Should Be Listening
With the Lakers on pace for another losing season, it's time to take a look at the roster and see what deals can be made to improve the team as the February 23rd trade deadline approaches. While Laker GM Mitch Kupchak already hinted on Spectrum Sportsnet that he is not actively pursuing any trades (especially to any of their young pieces), there seems to be more flexibility when it comes to moving veteran players on the roster. With a long-run approach in mind, the Laker strategy should be 3-fold at the trade deadline:
1) Assess the most valuable veteran assets that you are willing to part with
2) Target championship aspiring teams that are thinking short-term over long-term
3) Don't settle on your asking price for a 1st-round draft pick
Below I run down the two players that the Lakers should consider selling high that could provide the most value in return.
Lou Williams #23 - SG
If I were to ask you who the leading scorer for the Lakers was this season, there's a safe chance that you wouldn't have guessed Lou Williams. Even with coming off the bench, Lou leads the team with 18.4 points per game along with 2.1 three-pointers made per game. Never questioned for his scoring ability, Lou continues to light it up offensively and will surely be in high demand for a team looking for an instant scorer coming off the bench. In addition to his scoring prowess, Lou provides valuable leadership as he received high praise from Coach Walton for his positive locker room influence. As a veteran seeking his first title, Williams has plenty of motivation to contribute to a title seeking team.
Nick Young #0 - SG/SF
Similar to Lou, Nick Young isn't afraid to light it up from the three as he is shooting the most accurate of his career at 41% and ranks 3rd overall on the team in points per game. An added boost to Young's game this season has been his elevated play on the defensive side of the floor as he has easily become the Lakers' top backcourt defender. Young's defense has earned him a starting spot on the Lakers where he has started every game he has played in this season. By adding this dimension to his game, Young has played himself into a situation where he can contribute to a playoff team looking to bolster their roster for the final stretch of the regular season.
Teams to Trade With
In order to maximize the value of Williams and Young, the Lakers must target teams that are desperate to win in the short-run and are willing to pay the price tag of a 1st-round pick. Let's examine 2 teams who are in the win-now state of mind that may consider making a move.
Cleveland Cavaliers
Mark D. Smith-USA TODAY Sports
No individual player has been more vocal in wanting to improve their roster than LeBron James. After a loss to the Pelicans on January 24th, James vented his frustration after the game to reporters regarding the lack of playmakers on the Cavs roster saying
"We're not better than last year, from a personnel standpoint..." 
This has bolstered trade rumors surrounding Kevin Love as talks of Carmelo to Cleveland have yet to come to fruition. Considering LeBron's influence within the Cavs organization, it wouldn't be shocking to see Cavs management cave into King James and listen to the best player in the association by adding some weapons at the deadline. Both Nick Young and Lou Williams would thrive in Cleveland with wide open looks as defenses collapse to stop drives from Kyrie Irving and LeBron James. In an effort to win as many titles as he can, LeBron and the the Cavs would certainly entertain giving up a 1st-round pick in 2018 (since they don't own a 2017 1st-round pick) if James thought that the move would enhance their chances of beating Golden State.

San Antonio Spurs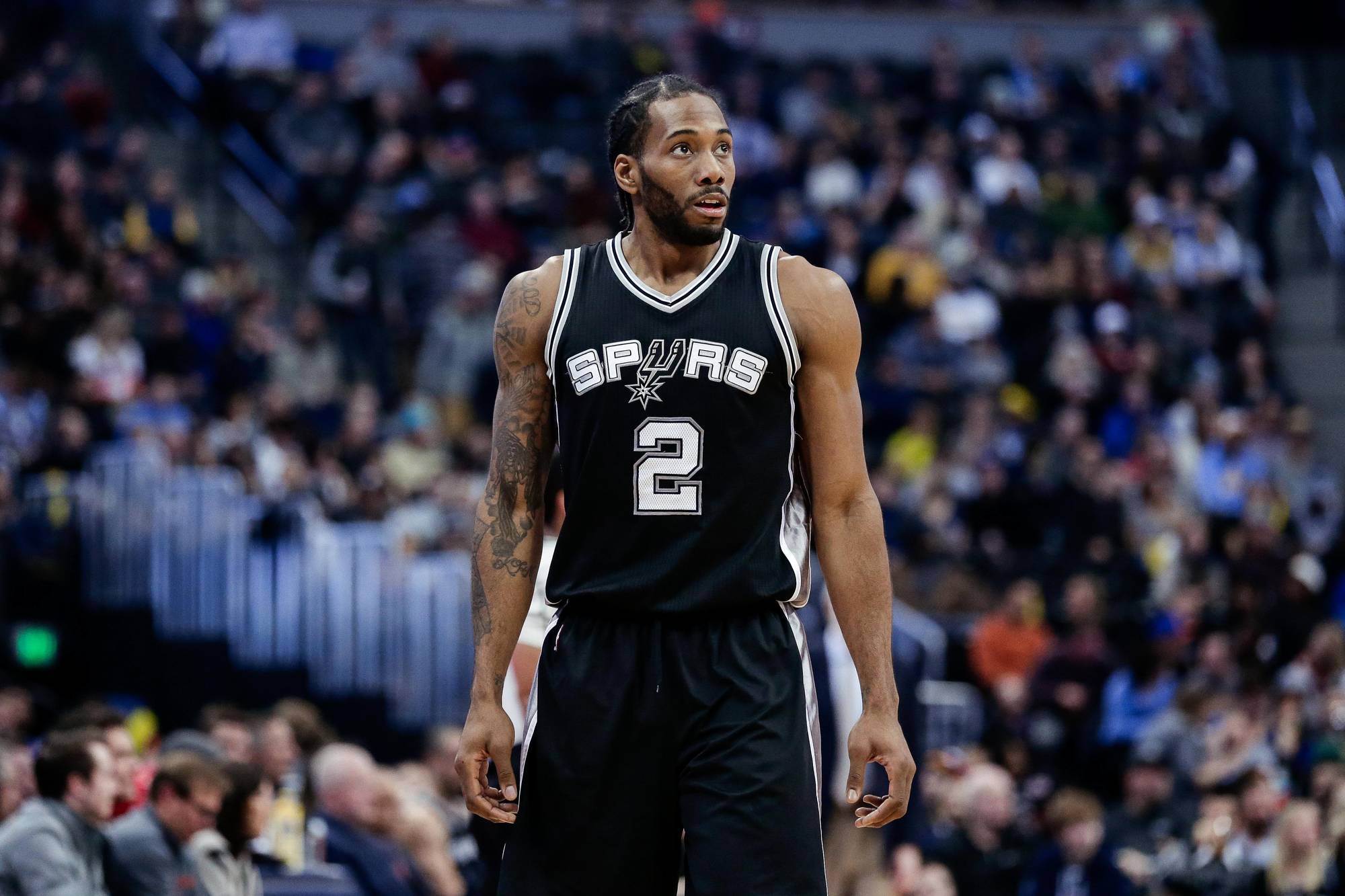 Isaiah J. Downing-USA TODAY Sports
While the Spurs at first glance may not seem like a desperate team, considering their young superstar Kawhi Leonard is only 25, the supporting cast of San Antonio is composed of a lot of veterans whose window for a title is closing: Gasol (36), Ginobili (39), Parker (34), Lee (33), and Aldridge (31). Given the construction of their roster, the Spurs could try to go all in this year and trade for either Williams or Young to help them keep pace versus Golden State as they currently rank 10th in scoring.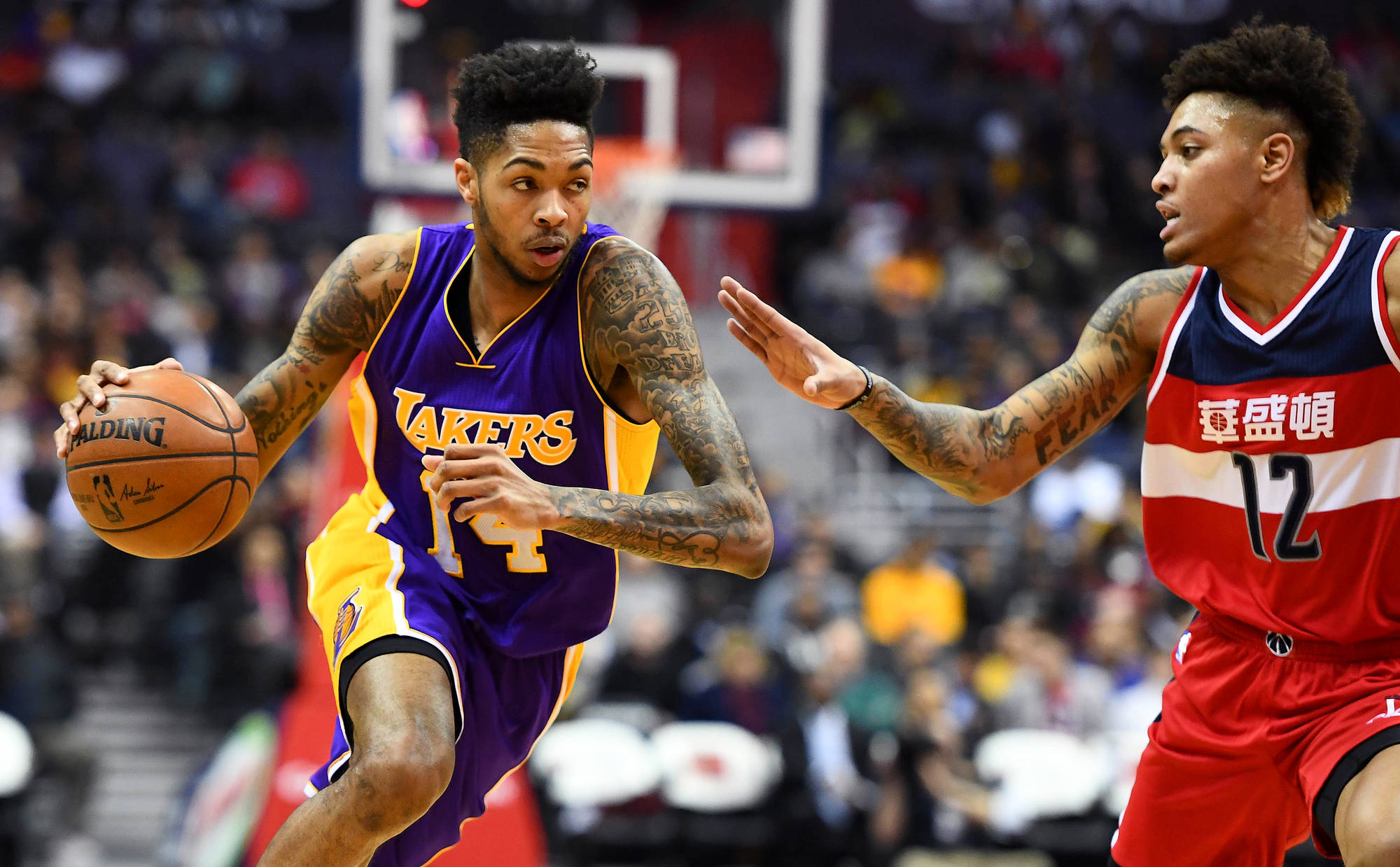 Brad Mills-USA TODAY Sports
With the Warriors set as the favorites to win the title, the teams mentioned above will all be trying to reshape their rosters one last time before the trade deadline. From a Lakers GM perspective, I would demand a 1st-round pick for any trade involving Lou Williams or Nick Young. With a title within reach for each of the above contending teams, a 1st-round pick for a critical offensive piece is something that both teams should be willing to sacrifice. Executing this type of trade aligns with the Lakers' goals of opening up playing time for Brandon Ingram, Jordan Clarkson and D'Angelo Russell, and insures an additional 1st-round draft pick for the Lakers in either 2017 or 2018 if they were to fall out of their top 3 protected lottery pick in 2017. Hopefully Mitch Kupchak leverages the timing of the trade deadline to the Lakers' benefit as Williams and Young continue to produce on the court.
---